Warning: Discussion of sexual harassment.
Lizzo is the subject of a new lawsuit, facing accusations of sexual harassment and creating a hostile work environment.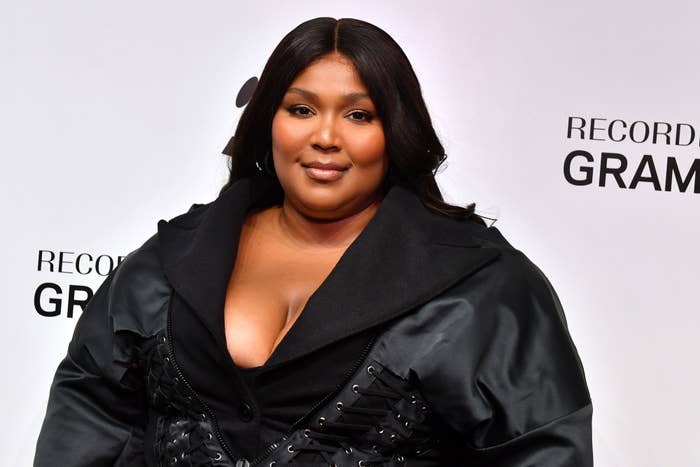 The lawsuit was filed in Los Angeles Superior Court and given to NBC News by the three plaintiffs' law firm earlier today. "The stunning nature of how Lizzo and her management team treated their performers seems to go against everything Lizzo stands for publicly, while privately, she weight-shames her dancers and demeans them in ways that are not only illegal but absolutely demoralizing," their lawyer, Ron Zambrano, said in a statement.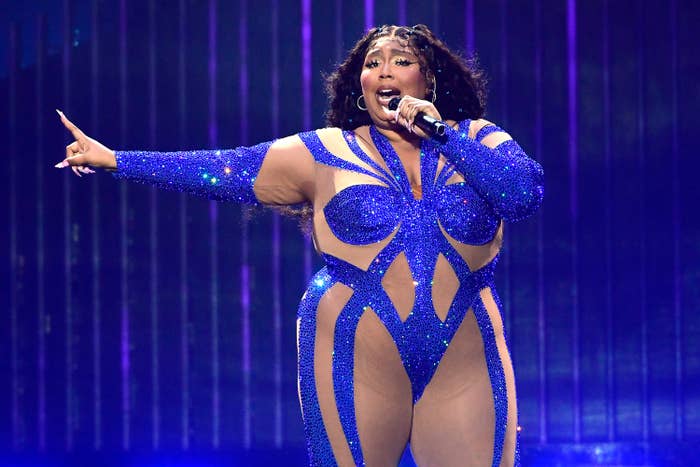 Two of the dancers suing, Arianna Davis and Crystal Williams, competed on Lizzo's show Watch Out for the Big Grrrls and were later fired, according to the suit. The third plaintiff, dancer Noelle Rodriguez, appeared in the singer's "Rumors" video in 2021 and was hired later that year. She is said to have resigned earlier this year.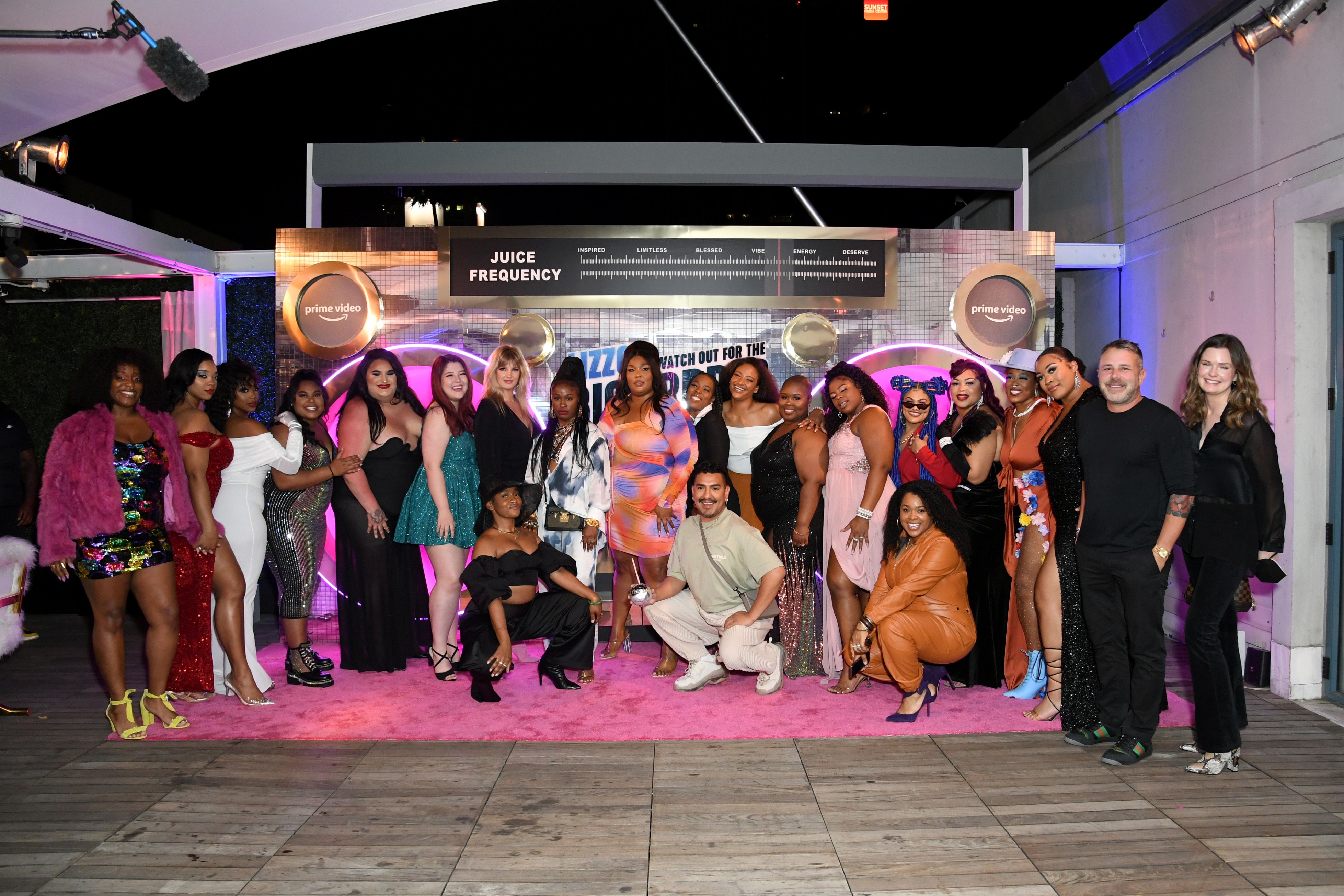 Part of the suit alleges that an incident occurred at an Amsterdam strip club this year when Lizzo "began inviting cast members to take turns touching the nude performers, catching dildos launched from the performers' vaginas, and eating bananas protruding from the performers' vaginas." Davis alleges Lizzo pressured her into touching a performer's nude breasts, which included Lizzo leading a chant, despite Davis saying she declined four times.
A week later, Lizzo allegedly invited the dancers to a club in Paris to be "inspired." "What Lizzo failed to mention when inviting the dancers to this performance was that it was a nude cabaret bar," the suit claims, alleging that the plaintiffs were "shocked that Lizzo would conceal the nature of the event from them, robbing them of the choice not to participate."
The suit further alleges that Lizzo had the dancers do an "excruciating" 12-hour rehearsal where they would be fired if she did not like their performances. The suit claims this was because Lizzo suspected that the dancers were drinking before shows. Davis claims that during this time, she soiled herself as she was concerned she'd be fired if she went to the bathroom. The next day, Williams said that she tried to say that the dancers didn't drink, allegedly prompting a sarcastic response from the singer. Williams claims she was fired shortly after in a hotel lobby, with budget cuts cited as the reason for her termination.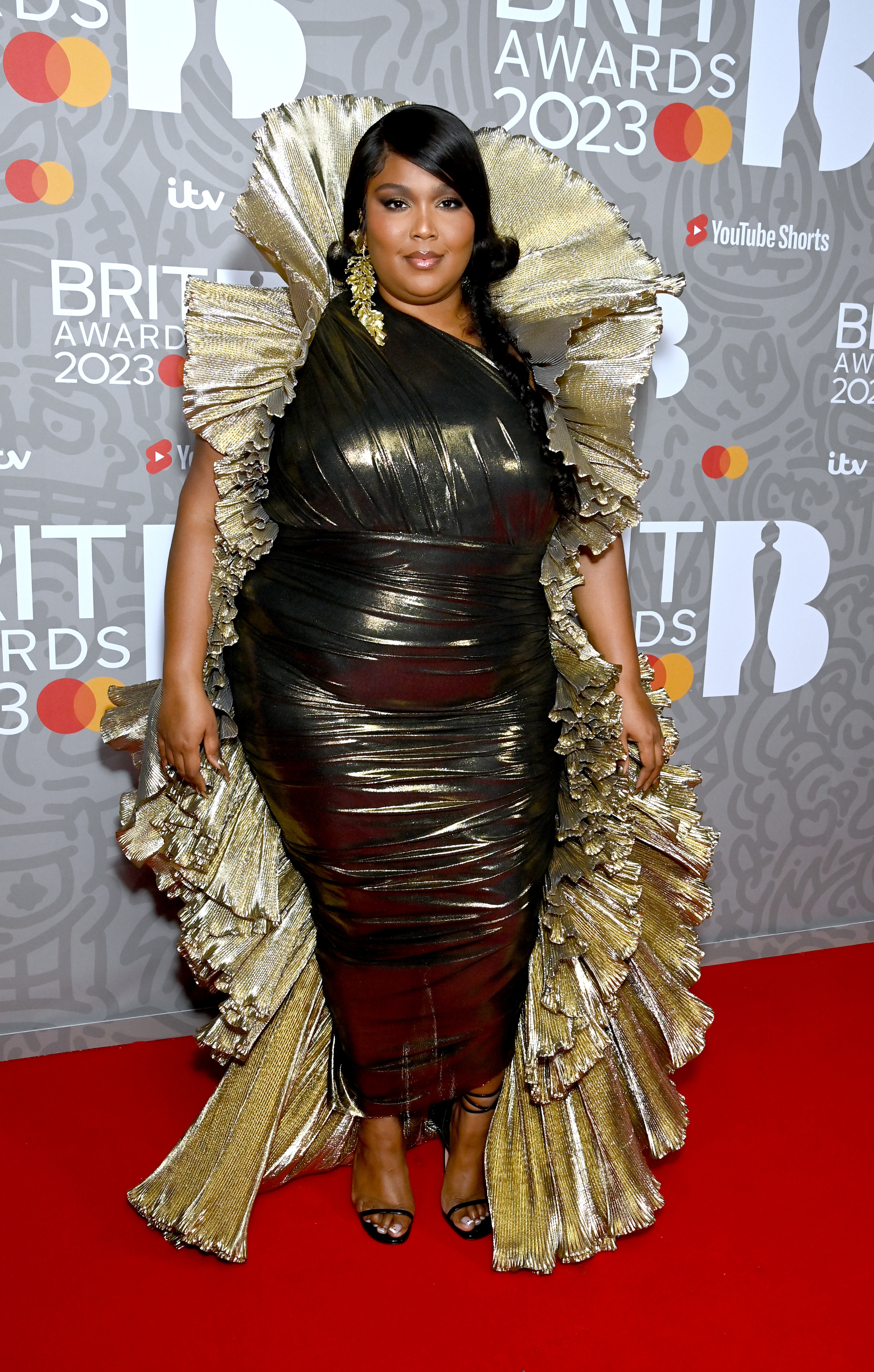 The suit also claimed that Lizzo told Davis that she was "less committed" to her role, which was described in the suit as a "thinly veiled" comment about her weight.
Davis further claimed that she recorded a meeting due to a health condition, only to be fired by Lizzo after "berating" and "castigating" the dancer. When Rodriguez said during the meeting that she would resign after feeling disrespected, Lizzo allegedly cracked "her knuckles," balled "her fists," swore, and yelled a slur at her.
Shirlene Quigley, Lizzo's dance captain, is also part of the suit, according to NBC. She allegedly "took every opportunity to proselytize," which means to attempt to convert others to one's religion, "any and all in her presence regardless of protestations." She's also accused of discussing the virginity of one of the plaintiffs while shaming people who had premarital sex. On her Instagram page, Shirlene regularly mentions her religion, including a video from July in which she says she tells "everyone at work Jesus loves them."
BuzzFeed has reached out to Lizzo and Shirlene for comment.