On Friday, Lana hosted an "impromptu" book signing in LA — wearing what appears to be a mesh face mask:
She spoke to people:
She took photos with fans:
And the backlash to her mask was pretty swift: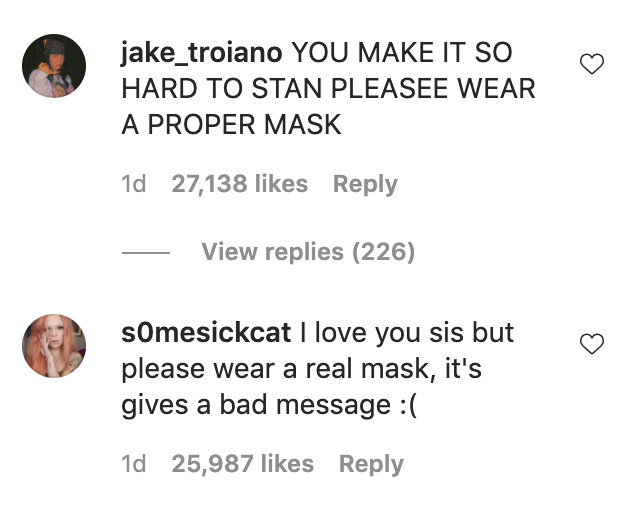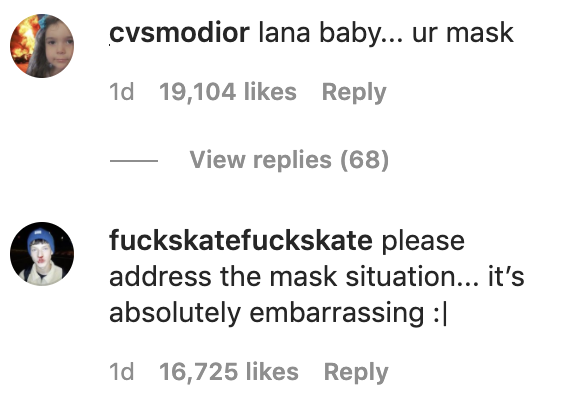 The mask appears to be similar to the one she wore on the cover of Interview — which is somewhat face-palm inducing, given that the copy next to her face literally said, "Please wear a mask (Just not, you know, this one)."
Just a reminder, the CDC recommends that you "wear masks with two or more layers to stop the spread of COVID-19." It also has to completely cover your nose and mouth.