As you may already have spotted, Margaret Qualley and Jack Antonoff tied the knot this weekend after almost two years together. Congratulations! Salutations! Hurrah!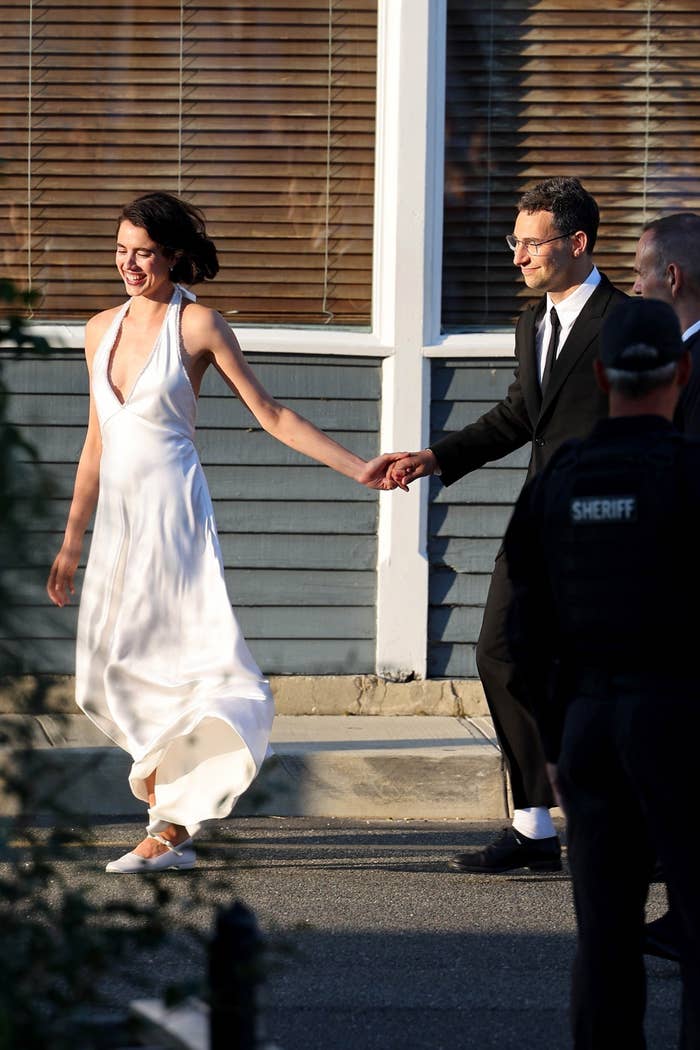 Unsurprisingly, the wedding had a number of famous faces in attendance, including Jack's frequent collaborator Lana Del Rey. Lana even penned the song "Margaret" about the couple.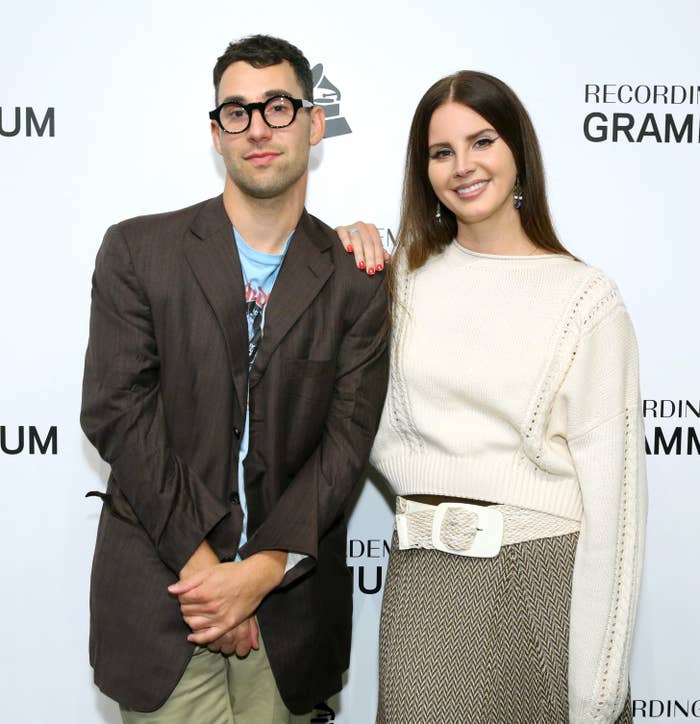 As pics from the wedding began to emerge online, some eyebrows were raised at Lana's outfit — namely because of the color of her dress.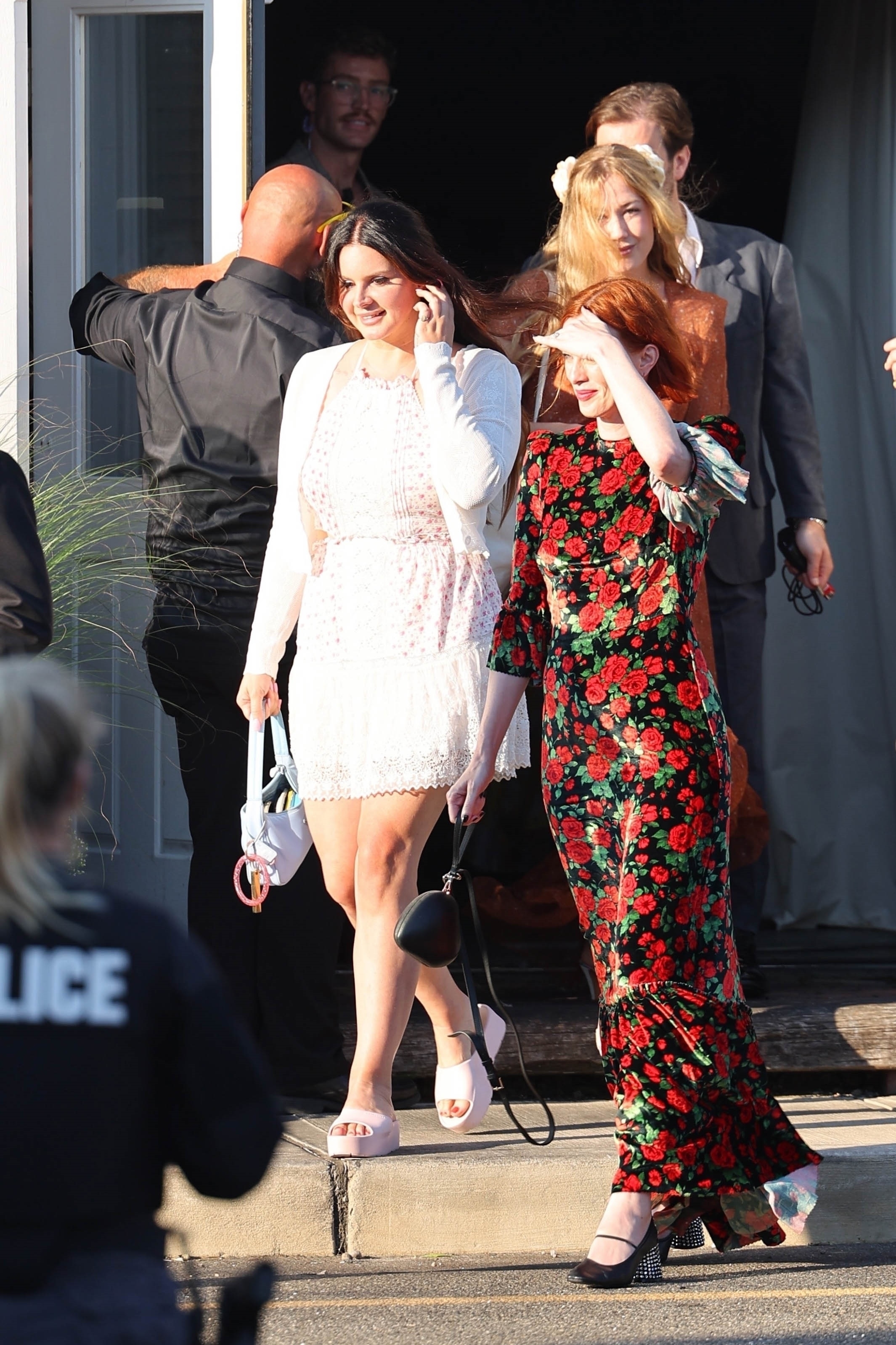 Of course, white is generally seen as a no-no at weddings unless you are the bride, which, as we have established, Lana is not. That being said, the dress isn't entirely white, as the floral detailing on the sides is a "poppy pink" (which is far clearer in photos with less direct sunlight). Perhaps that's fine! I'm not the wedding police!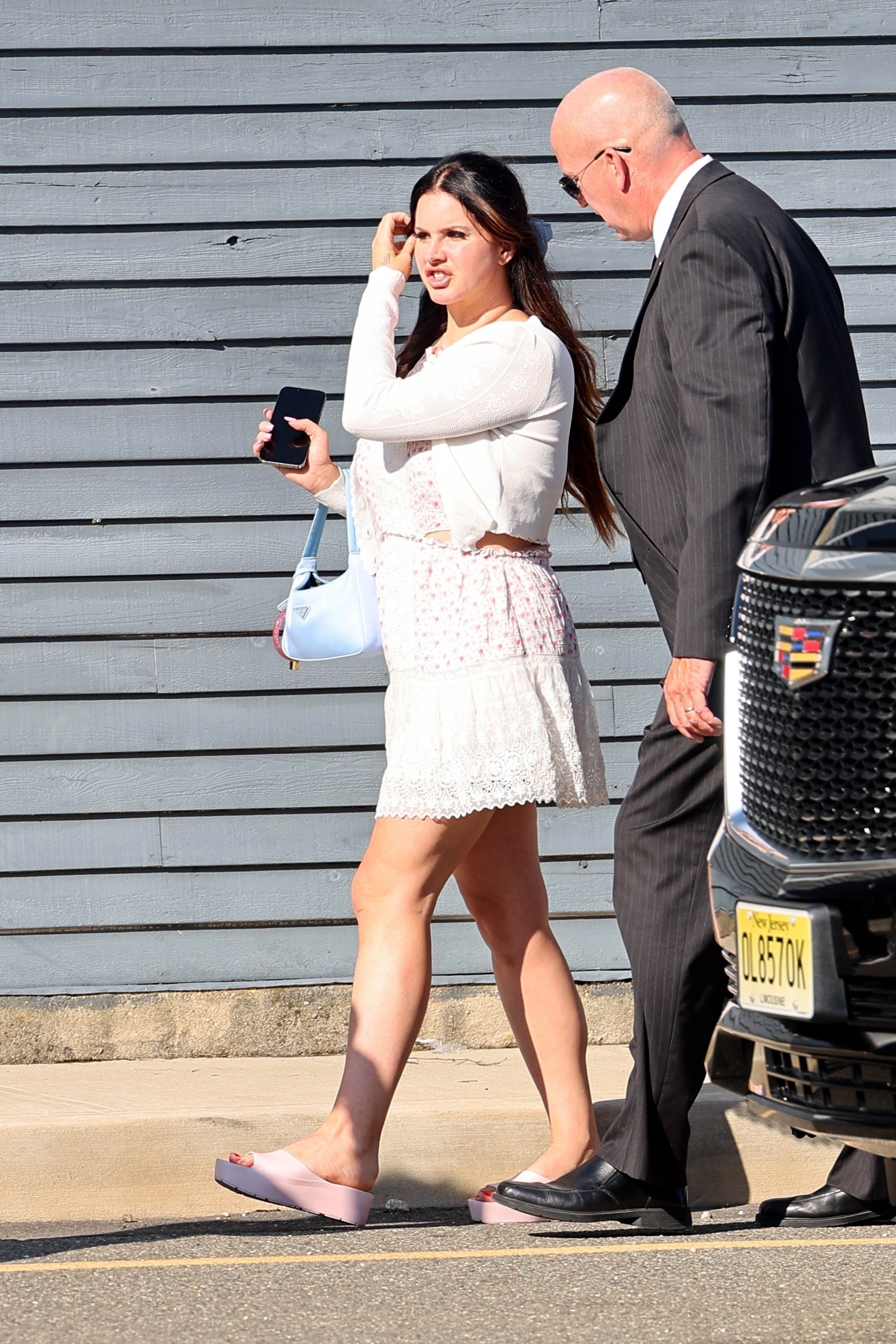 As Cosmopolitan pointed out, the dress is by LoveShackFancy and retails for $375 at Revolve. Her handbag is Prada, and it sure looks as if her slides are the $120 Vagabond sandals.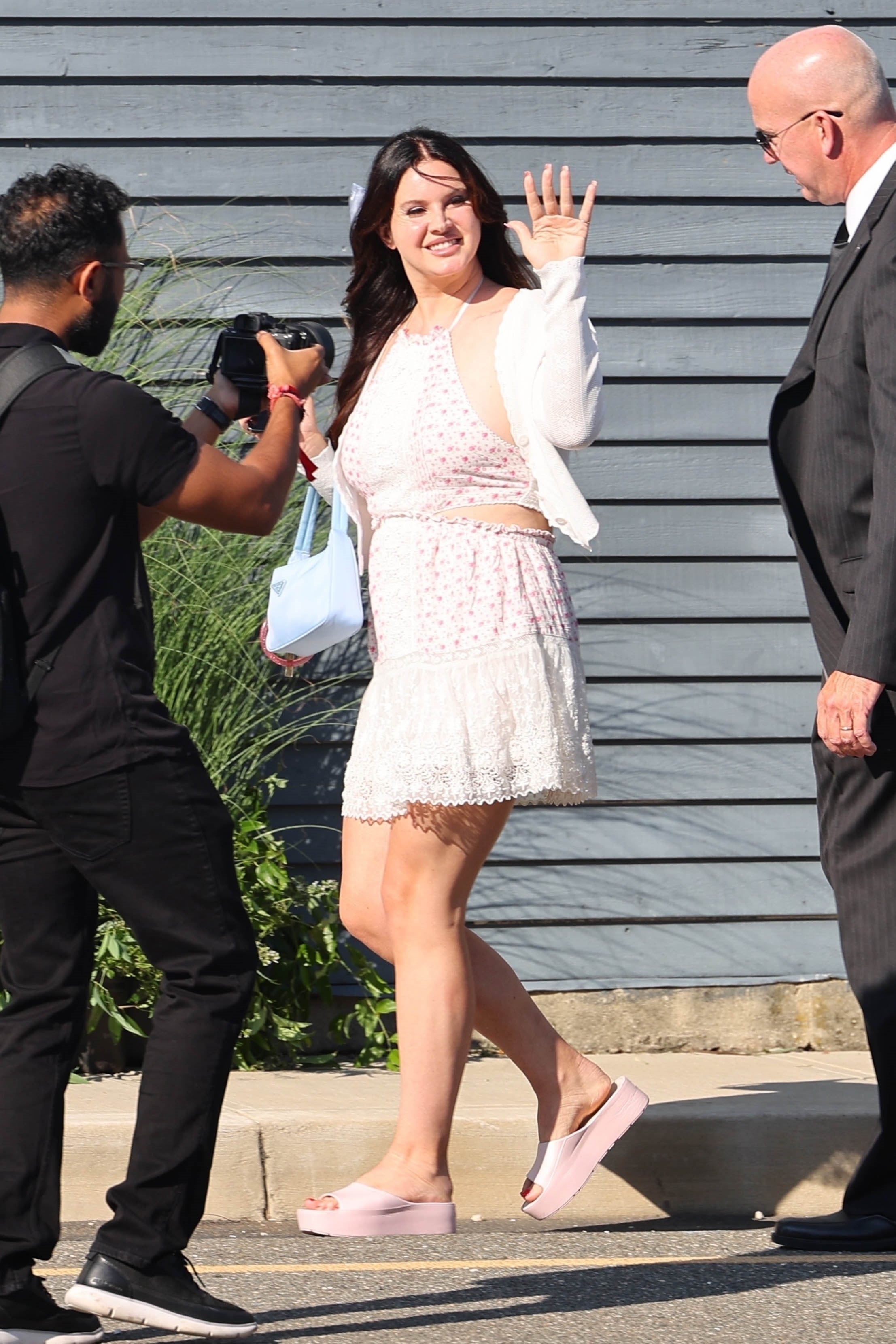 While we don't know what the wedding's dress code was, it appears to have been on the less formal side of things (sidenote: It took me this long to realize that Andie MacDowell is Margaret's mom).
Celebrity wedding guest attire is often a touchy subject. Last month, Hailey Bieber was called out for wearing a very light blue dress to a wedding that Kim Kardashian wore an underwear-baring dress to. Nice!
Alright, let's fight in the comments!