Yup, Kourtney Kardashian Photoshopped Herself Into The Skims Photo Shoot With Kim, Kylie, And Kendall
"Don't worry, I got you!"
You might remember this Skims photo shoot with Kim, Kendall, and Kylie that dropped last week for Valentine's Day.
Ya know, sisters just chillin' in their underwear — casual!
Well, if you're wondering where Khloé and Kourtney are — it appears at least one of them had the same question.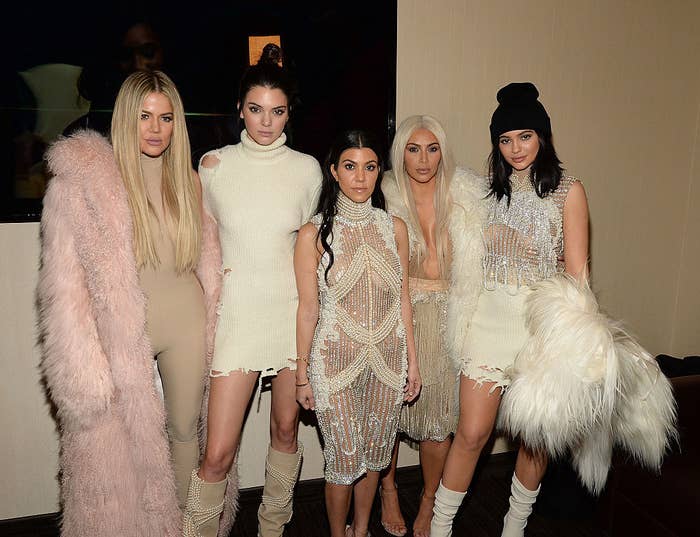 Kourtney took to Instagram to post her own photo in Skims underwear with the caption, "Since I wasn't invited to the sister shoot..."
Then, for good measure, she posted a pic to her story of herself photoshopped into the shoot…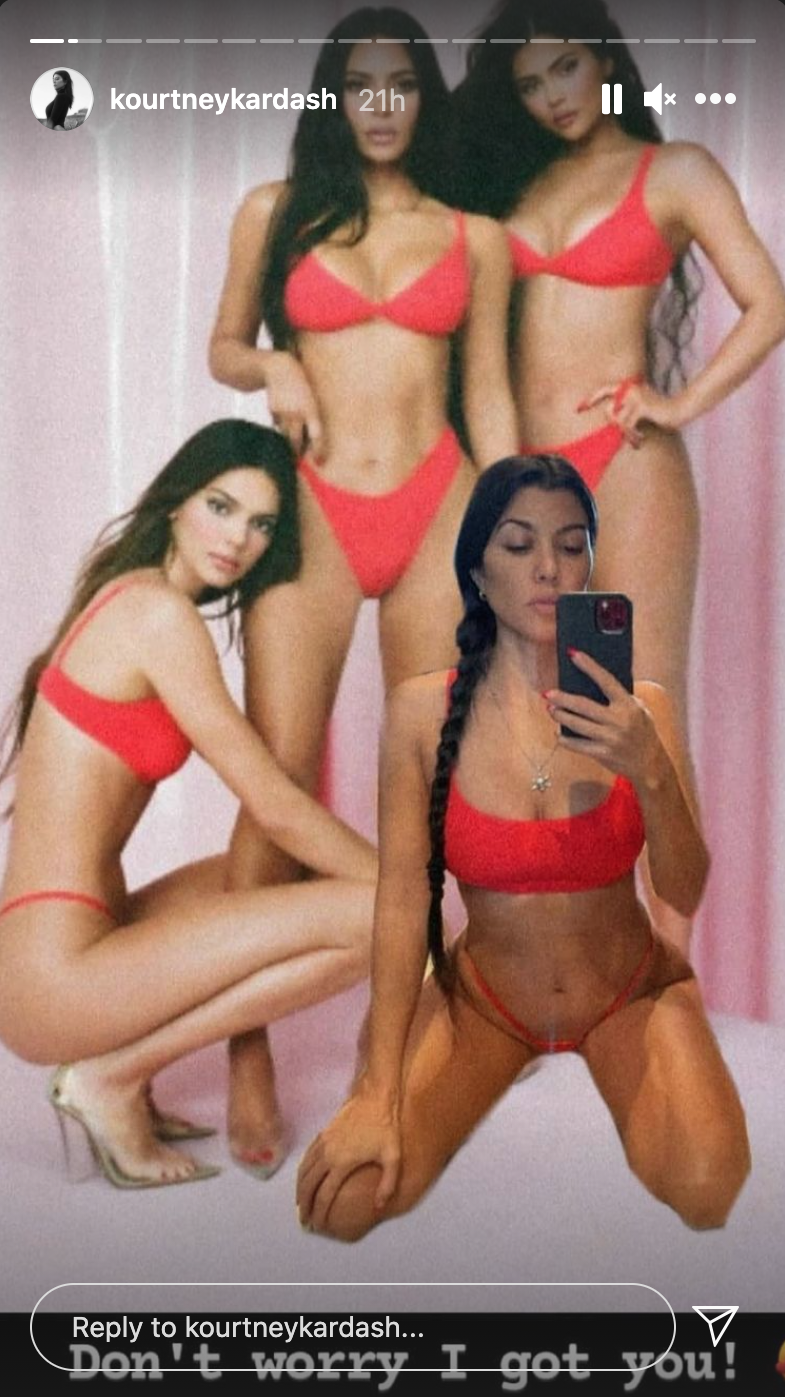 ...and against the ocean, for some reason.
So, what did we learn today? Uh, always invite all your sisters to your underwear brand's photo shoot???