The new Skims Valentine's collection has caused quite the stir online — and it has to do with Kendall Jenner.
So there's one particular photo that grabbed the internet's attention — Kendall in the "Micro Thong."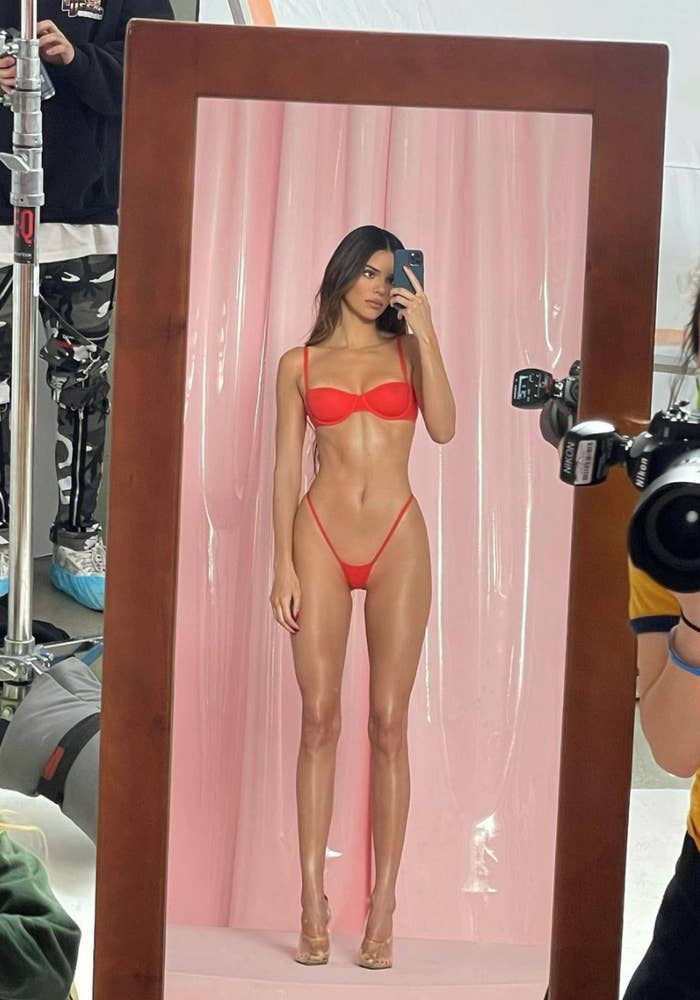 In part, the photos triggered a ton of body insecurity tweets from people.
Which, in turn, led to people asking others not to compare themselves to Kendall...
...And accusing Kendall of heavily editing her photos.
It looks like Kendall saw at least some of the tweets — because she actually responded.
"I am an extremely lucky girl." She wrote to one user. "I want you to know I have bad days too and that I hear you!"
"You are beautiful just the way you are!!! It's not always as perfect as it may seem."
She also replied to a selfie saying that her tweet led to more confidence:
In short, please don't think anything less of your body because of a photo of Kendall.