You know the standard new relationship timeline: Meet on New Year's Eve, have a blog post published about your lavish second date a few days later, and then hang out with Madonna. Oh wait, I am, of course, referring to the new relationship between Julia Fox and Kanye West.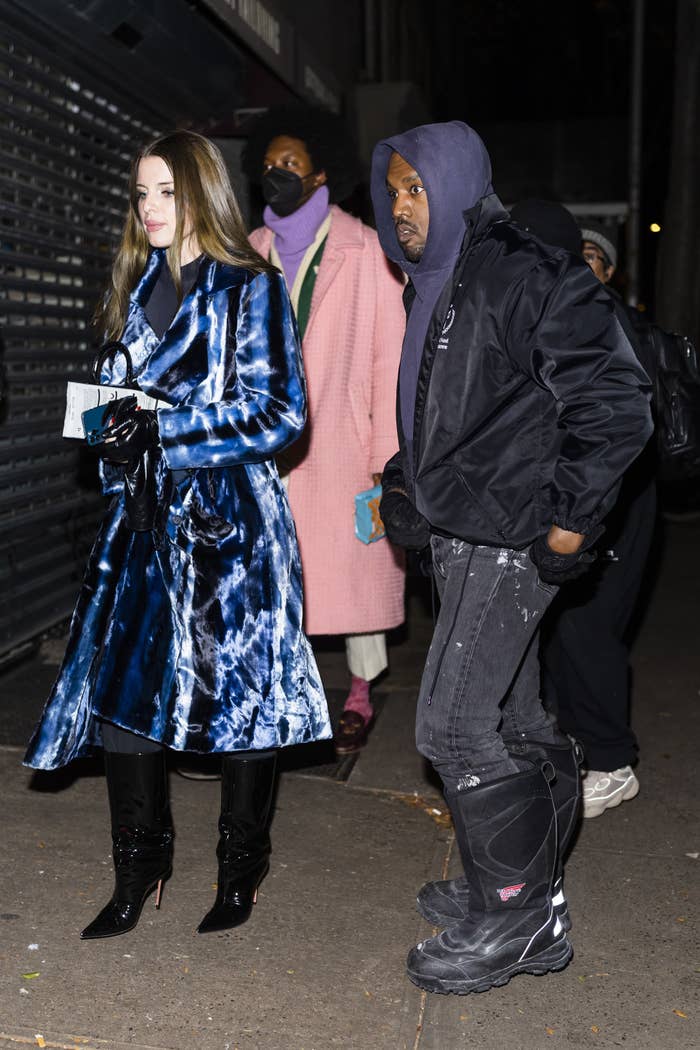 Well, Julia and Ye just reached another big relationship* milestone: Their red carpet debut.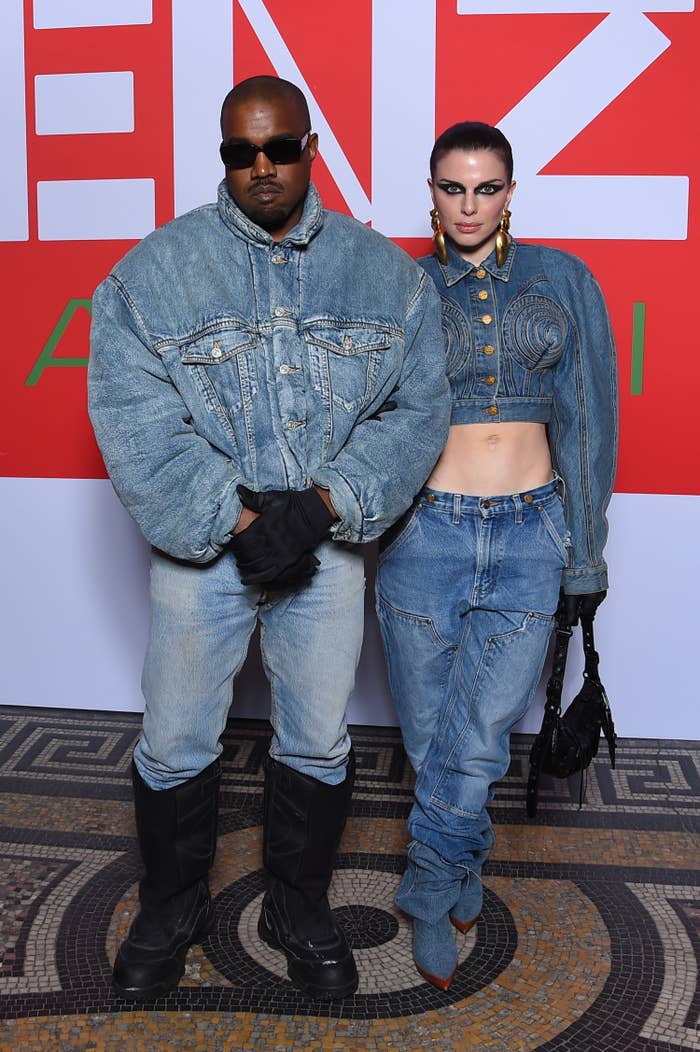 Yup, the pair attended the Kenzo Fall/Winter 2022/2023 Paris Fashion Week show in matching double denim.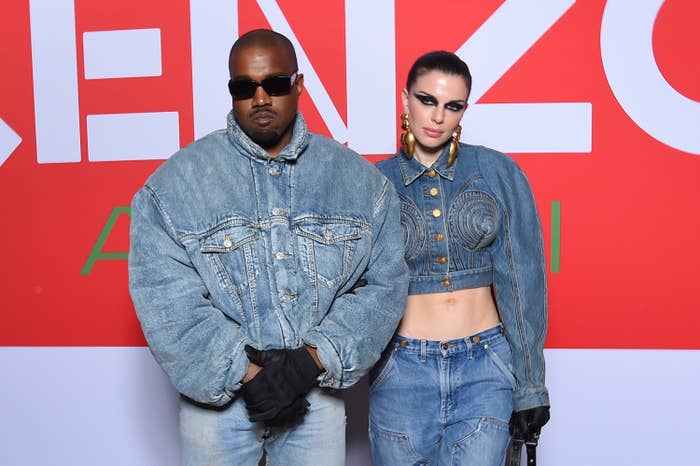 Julia is wearing the Schiaparelli Spring 2022 cone bra denim jacket and the pants of Schiaparelli's creative director — which isn't some kind of metaphor, she literally took the pants off a man named Daniel Roseberry.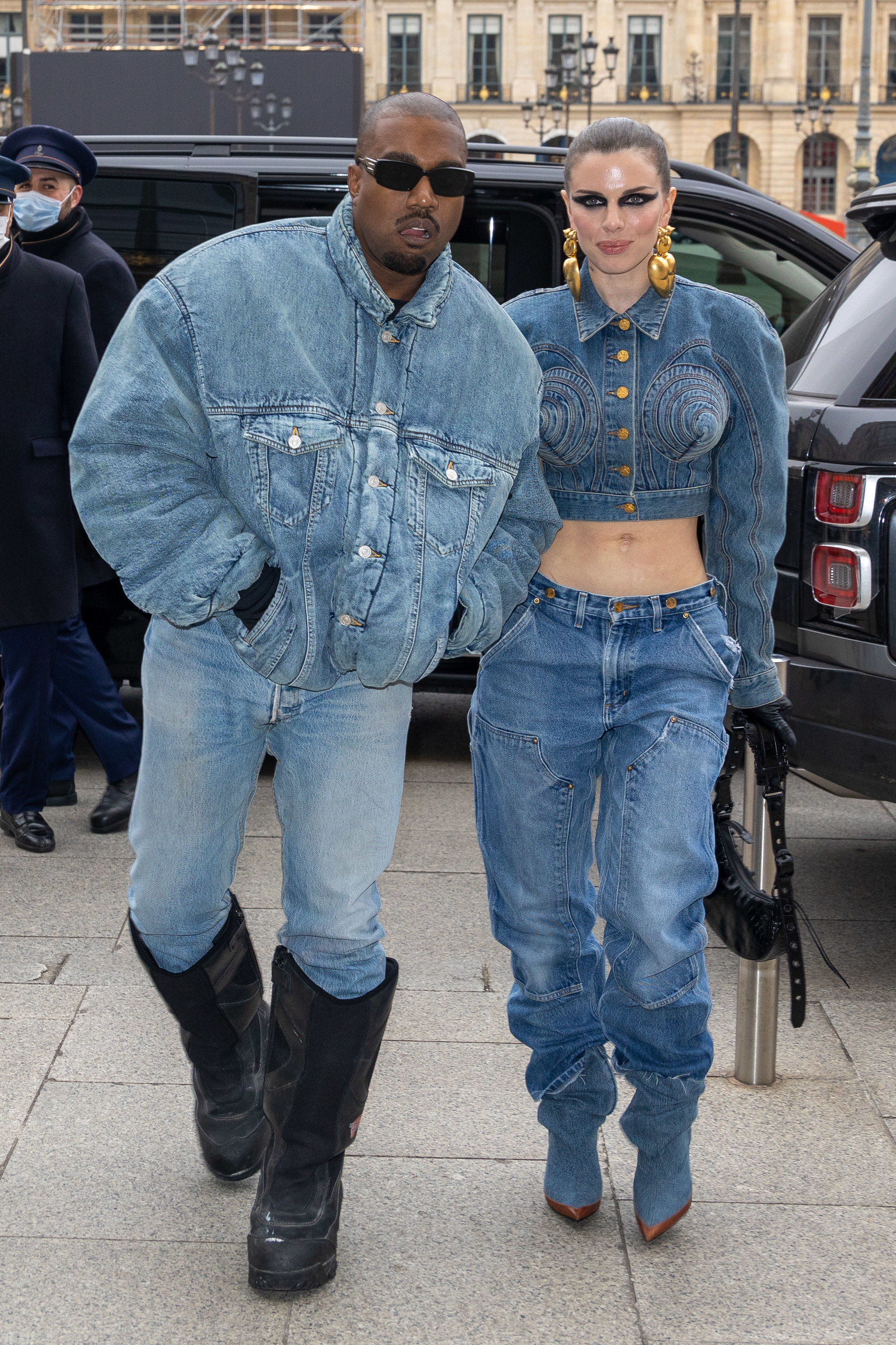 And I will not be drawing comparisons between this matching denim look and another couple who wore double denim in the early '00s!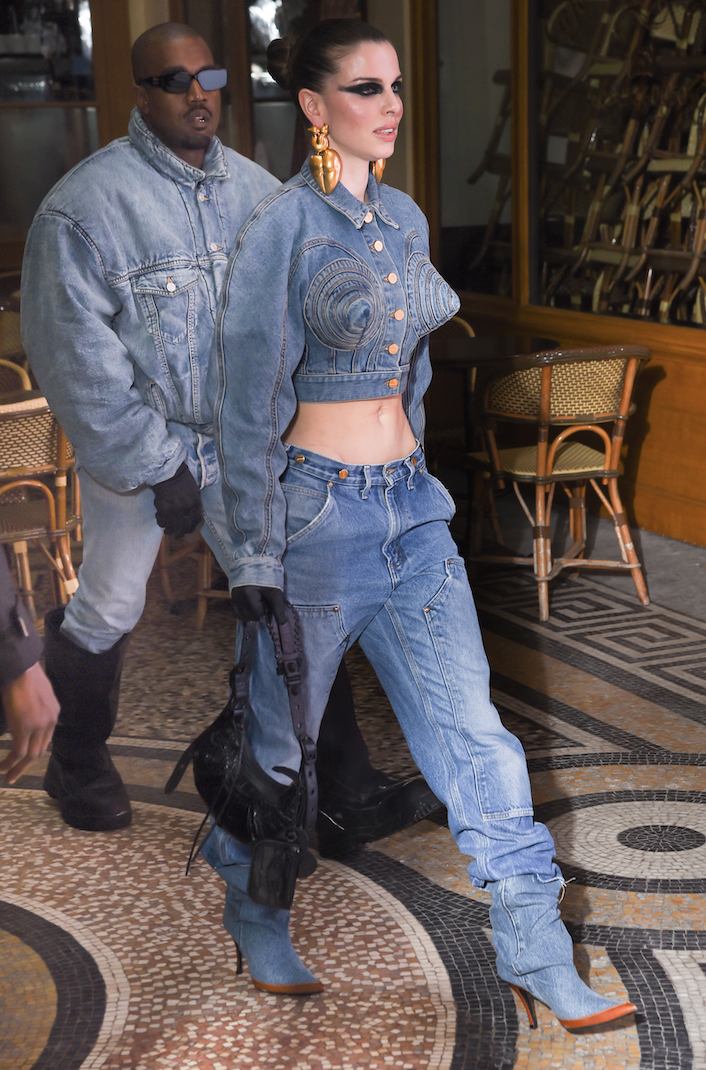 What a time to be alive.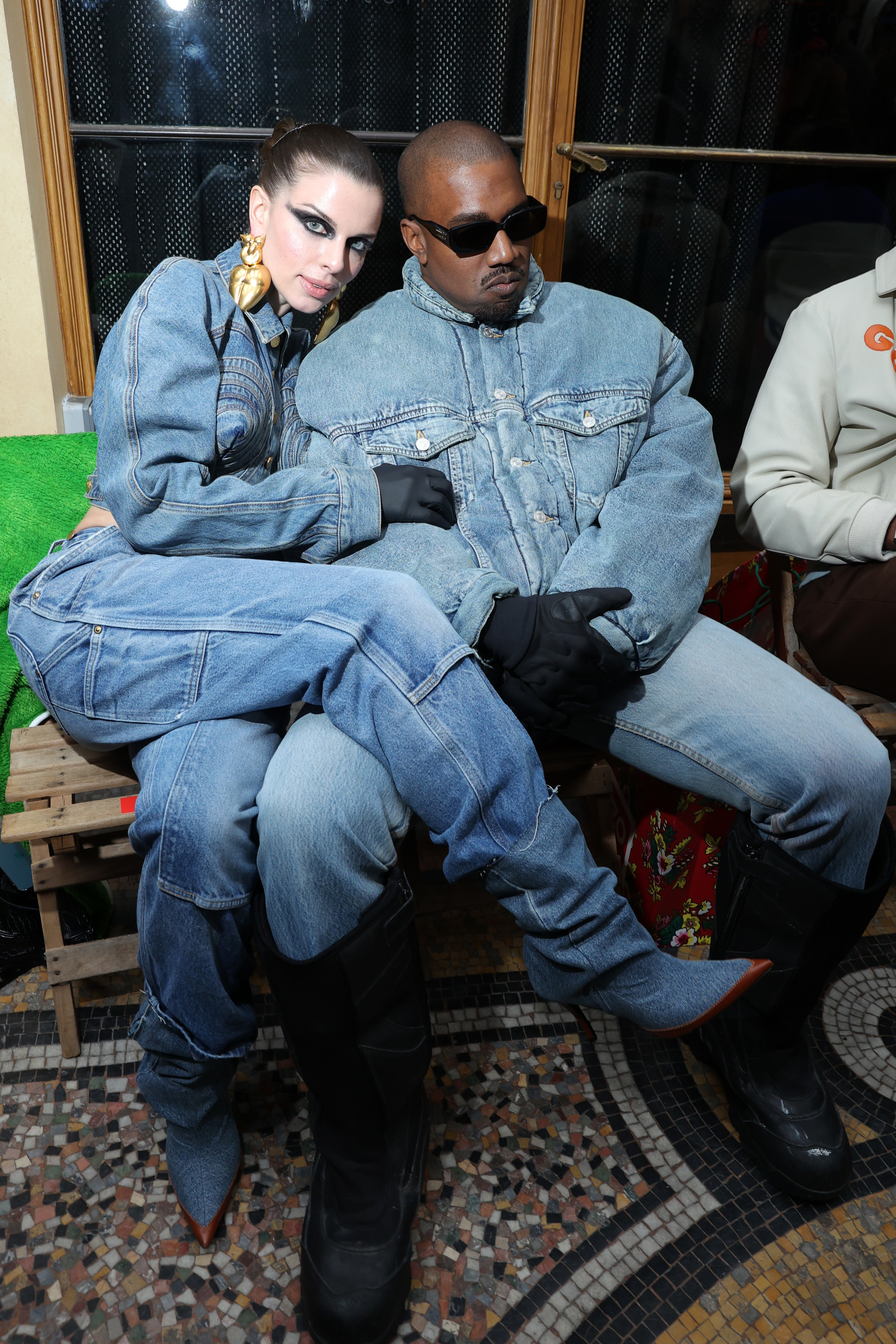 Julia recently made headlines for explaining that she wasn't with Kanye for his fame or money. "It's funny because I'm getting all of this attention, but I really couldn't care," she said on her podcast. "Honey, I've dated billionaires my entire adult life, let's keep it real."