John Legend Opened Up About The Support He And Chrissy Teigen Received After The Loss Of Their Son Jack
"We've heard from so many people who have gone through it too."
Speaking to Entertainment Tonight, the singer said, "We've heard from so many people who have gone through it too — and it's been encouraging to be getting so much love and support from so many people who have experienced similar things."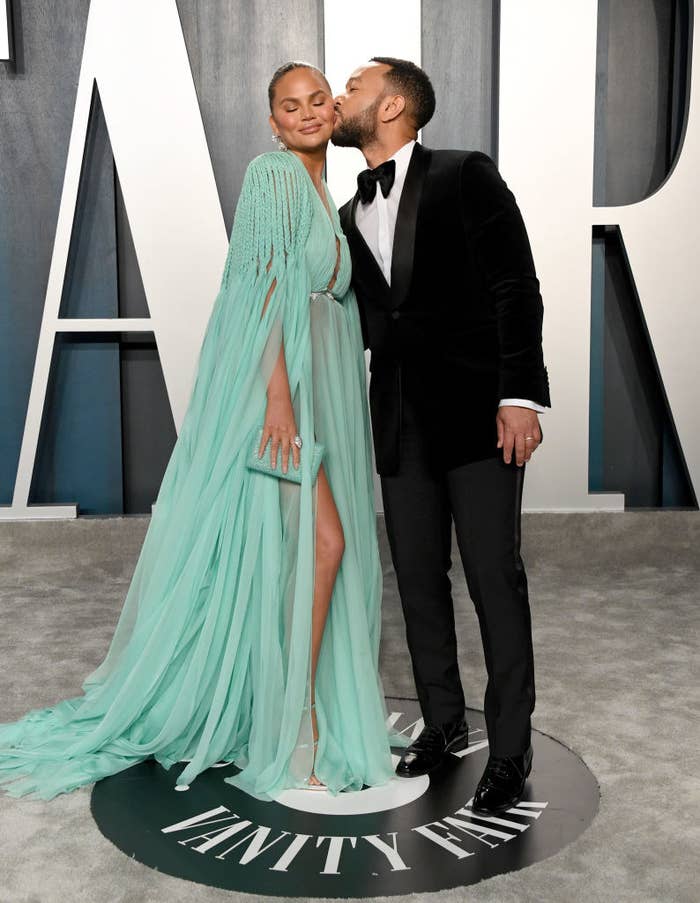 "Chrissy sharing what she shared has also been helpful for other people who are going through it and may go through it in the future. So thank you," he continued.
When asked about how he stays positive in such a tumultuous time both personally and nationally, he added, "Whenever we go through personal challenges — and I think challenges as a nation — I think we have to hold on to what makes us optimistic. What makes us hopeful. Hold on to the things that bring us joy."
Chrissy has also previously spoken about people's support in a personal essay: "For weeks, our floors have been covered in flowers of kindness. Notes have flooded in and have each been read with our own teary eyes. Social media messages from strangers have consumed my days, most starting with, 'You probably won't read this, but…' I can assure you, I did."
Recently, the family have been honoring Jack through organizing their friends to donate blood and Chrissy's new tattoo.
All the best to John, Chrissy, and their family!