In case you missed it, Jesse Tyler Ferguson is no longer only a dad on Modern Family! Jesse and hubby Justin Mikita welcomed a baby on July 7.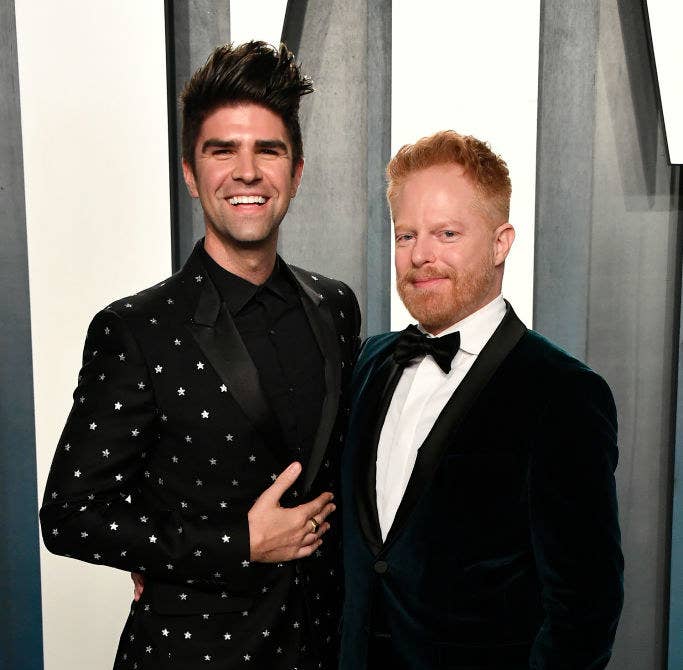 They named their new baby "Beckett Mercer Ferguson-Mikita," which has a special meaning to the couple:
However, because the internet is the internet, not everyone had nice things to say. One Instagram user took the time out of their day to comment on People's announcement, saying, "What a stupid name, seriously."
In response, Jesse scrolled back through the user's posts and noted a touch of hypocrisy:

BUT THAT'S NOT ALL. Jesse commented on the user's post itself, which had a photo of Melania Trump and the Obamas, Clintons, and Bushes at Barbara Bush's funeral. Is it a little petty? Yes. Am I also here for it? Yes.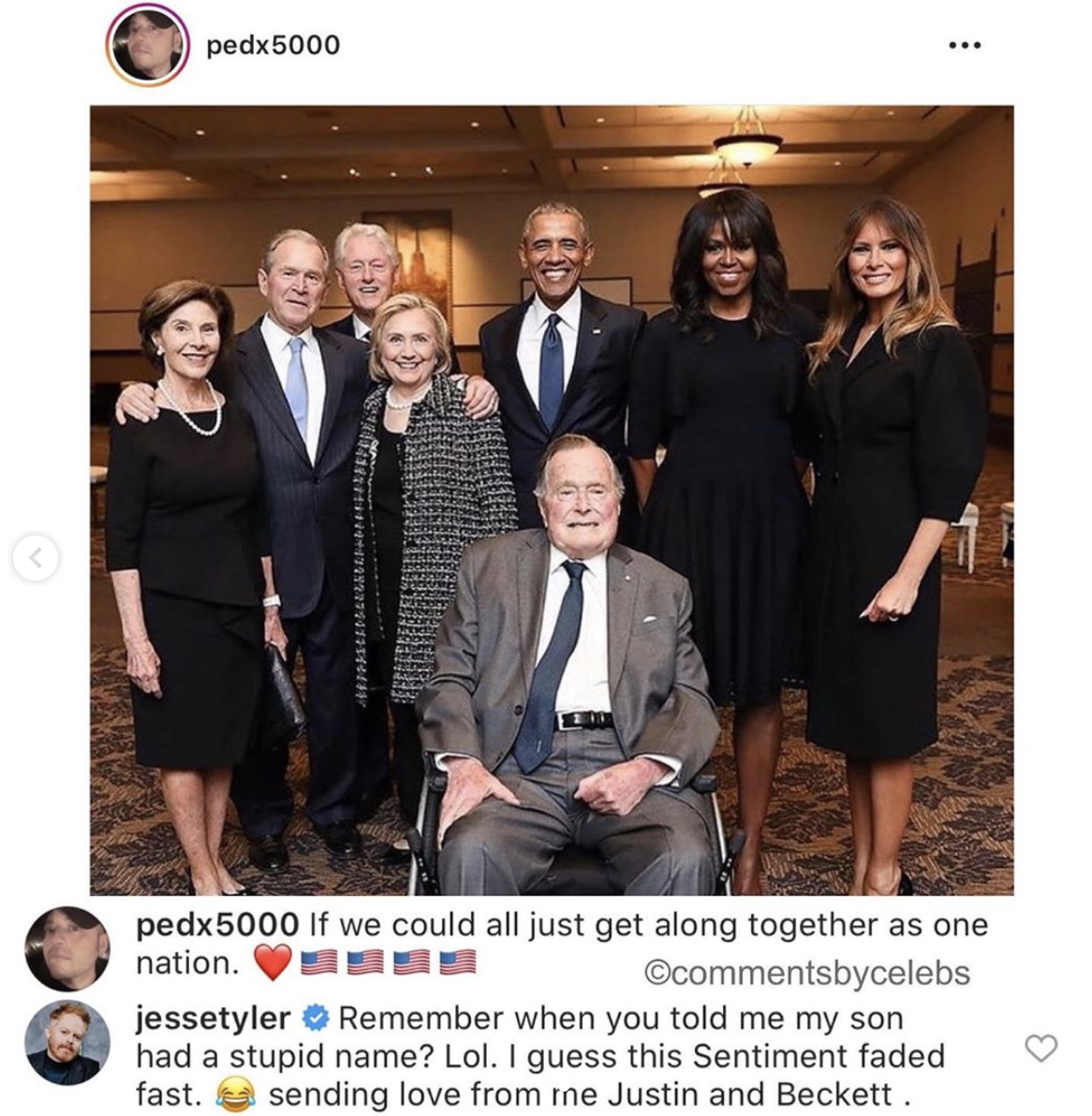 And, if Instagram stories are anything to go by, it looks like Jesse was pretty pleased by his own response:
All the best to Jesse, Justin, and Beckett!