I think that Jamie Dornan is a fantastic actor — but I'd also be lying if I said that when I think of him, I don't also partly think of this: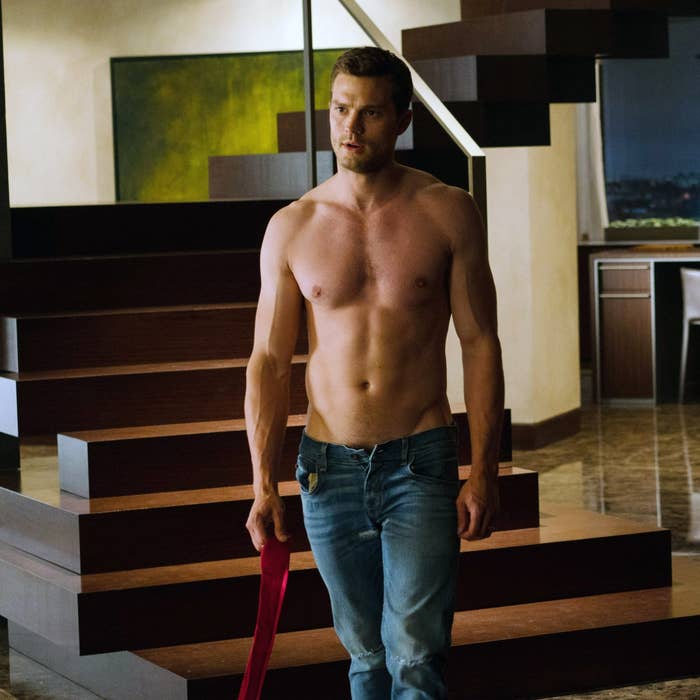 Well, like many of us, it seems like Jamie has taken on a slightly different look during ol' quarantine.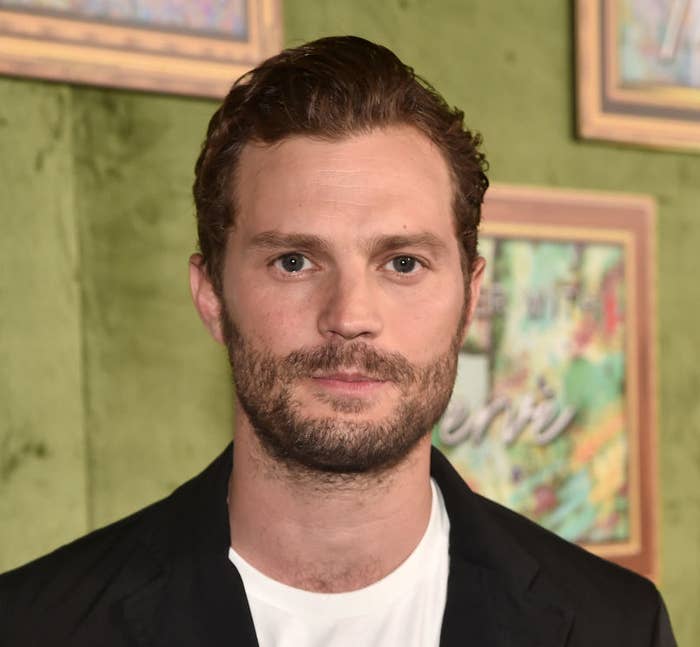 "Dressing up with my daughters took a turn," he wrote in the caption. "Meet Jenny (with the blue hair). She's sweet."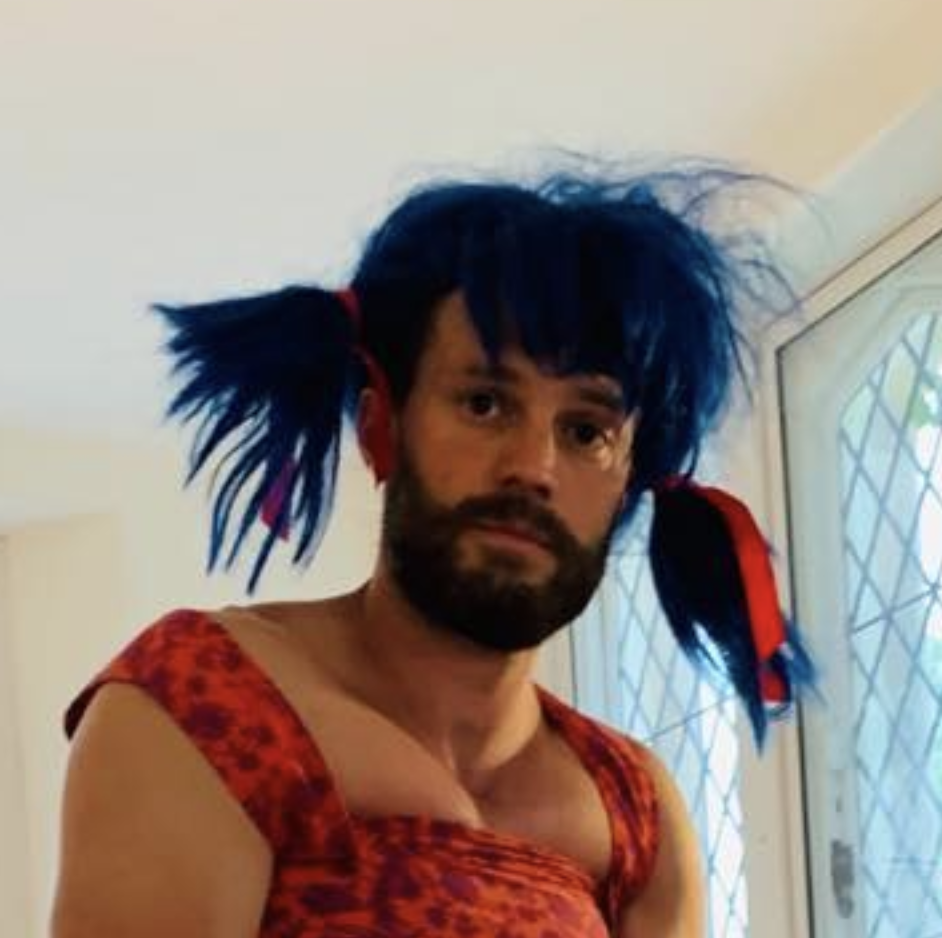 It's not the first coronavirus 'gram where Jamie referenced his daughters:
Personally, I am living for Armie Hammer's comment on Jenny's debut: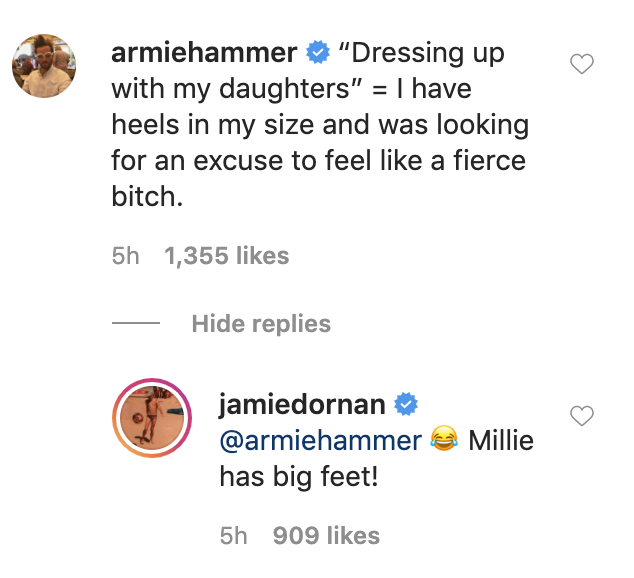 Sam Claflin, AKA Finnick in The Hunger Games, also showed his support: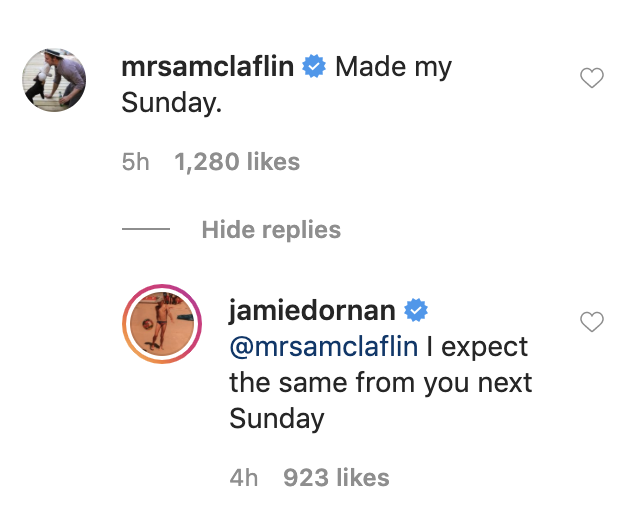 So cute! Hopefully we'll get to see some more of this adorable Jamie 'rona content and less of the celebrity song cover that shall not be named.