Iggy Azalea Revealed What Small Detail Wasn't In The "Fancy" Music Video And Why She Loved Alicia Silverstone's Lip Sync Battle To The Song
"When I started this album, I was 7 months pregnant — and when I finished it, my son was 3 months old."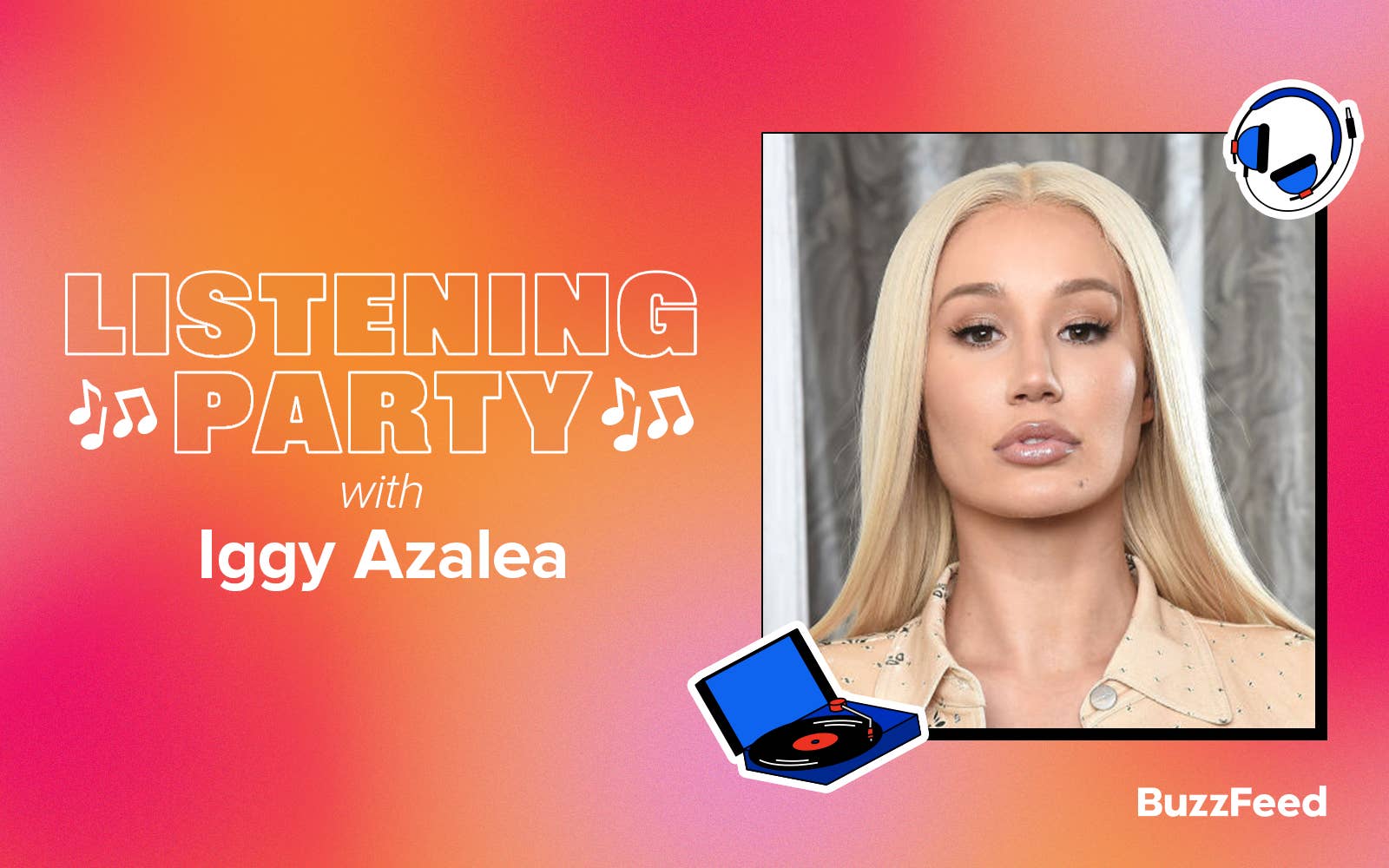 If you haven't heard, Iggy Azalea is planning on taking a hiatus from the music industry. So, it might only seem fitting that her third studio album — recorded during a pregnancy and a pandemic — is called The End of an Era. We caught up with the Australian rapper over Zoom to ask her all about how it came together.
What's the first album you bought?
The first album I bought was Still I Rise by 2Pac and Outlawz.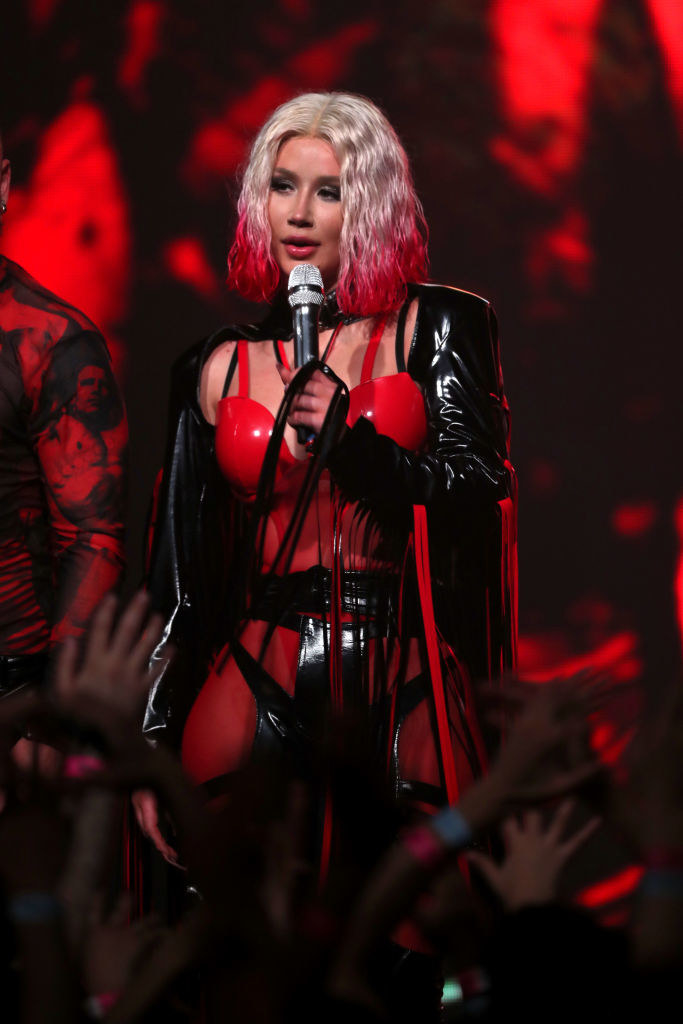 Do you remember the first song you ever wrote?
Technically it was a poem, and it was about this girl called Rebecca [redacted]. She was mean to me, and I wrote a mean poem as my retaliation. It said [chants], "May I add as we grow older, Becky will become a boulder!" — and I got suspended for it. Bitch!
BuzzFeed: Did you perform it?
Iggy: No, I flyer'd it around school and somebody left one on the school bus and the bus driver gave it to the principal. I was in the fifth grade and I got in big trouble for it. I was mortified because I was never a kid that got in trouble for anything — so, to get in trouble for that, I just couldn't believe it. I was like [puts on warbling voice], "Oh no, my mom" — my mom didn't really seem to care. Honestly, Rebecca was a real bitch, so she deserved it.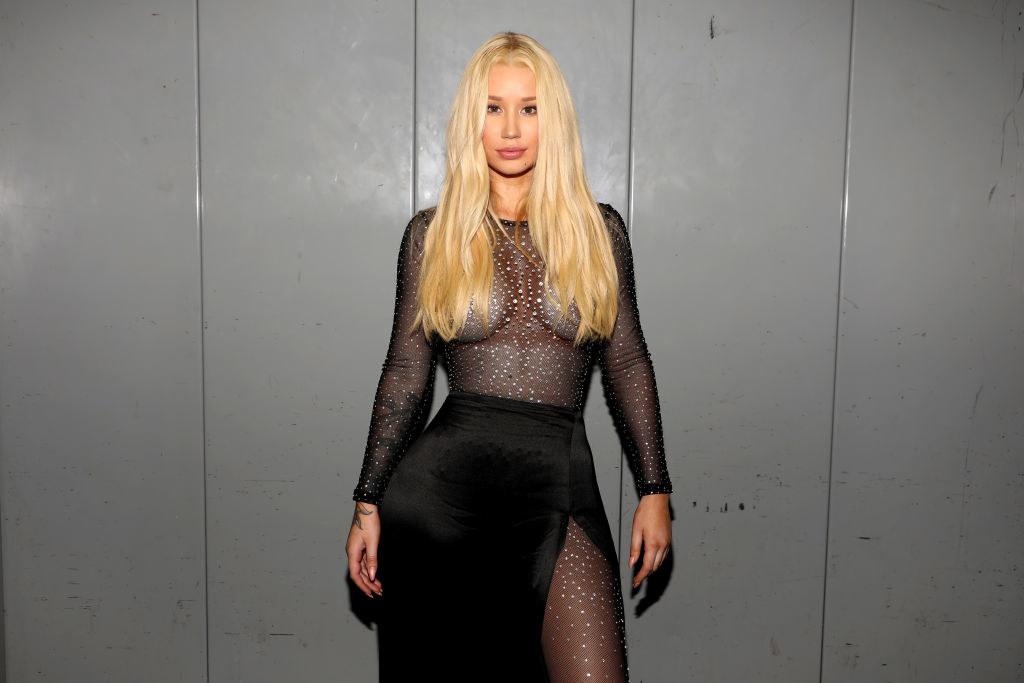 Who's an artist you're loving right now?
I really love SZA at the moment. I love that she is so conversational when she sings. I like that she has lyricism but it feels conversational, and that's a really hard tight rope to walk. She does that so well and still showcases her vocals, but it doesn't feel like she's like, "Oh, I'm doing all of this [riffs]." I like that feeling of effortlessness with her. She has such a unique, cool voice — I love voices where as soon as you hear it, that's that person and it doesn't sound like anyone else. She doesn't sound like anyone else.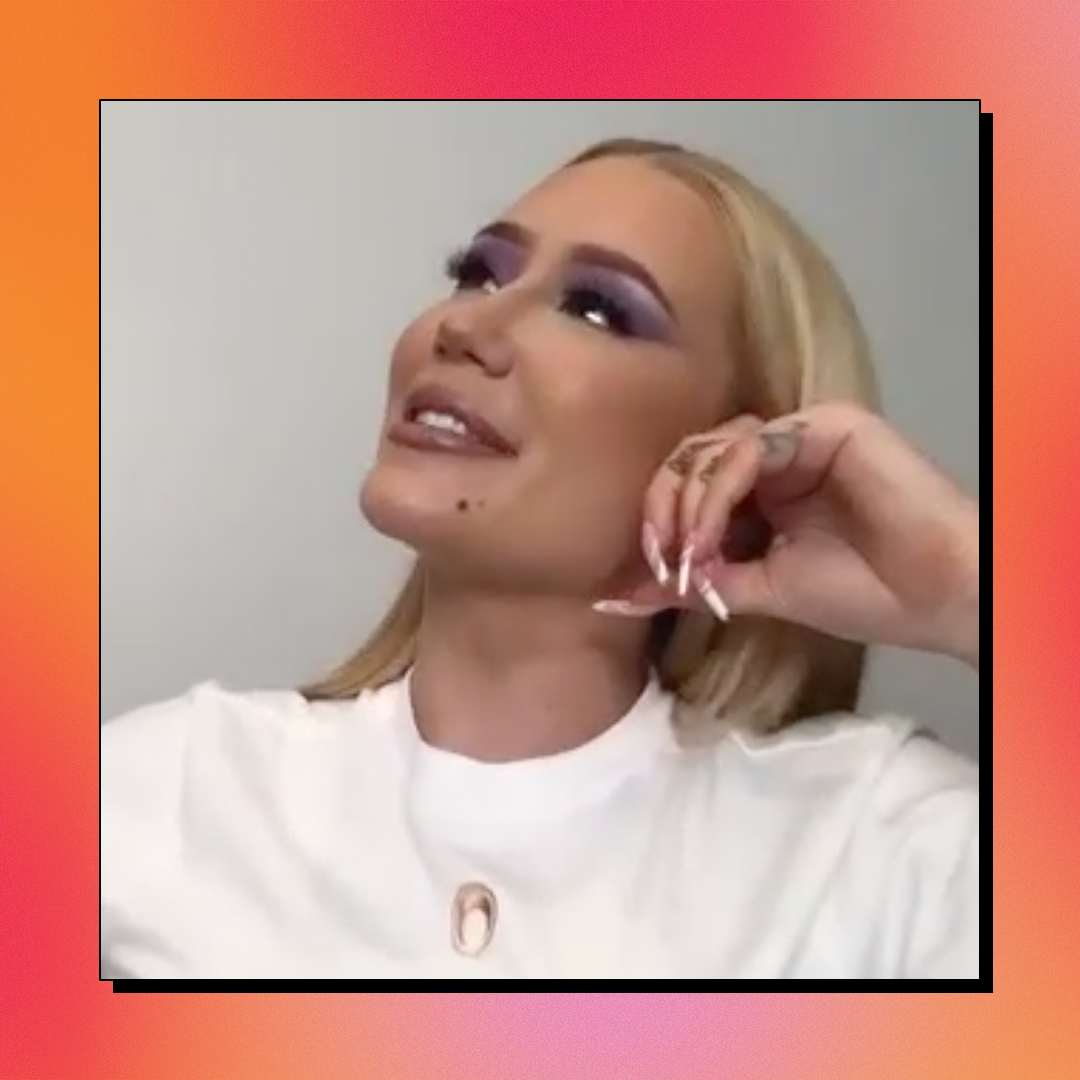 Have you had a moment where you've been starstruck?
I love Andre 3000, he's one of my all-time musical heroes. I was recording in 2017 and he walked into my studio session accidentally one day, he walked into the wrong room. I was like, "Holy shit. I can't believe I'm sitting here writing a song, and the next thing you know, fucking Andre 3000 walks in the room!" I wanted to fucking piss my pants. He was like, "Oh, okay, sorry for interrupting" and he went to turn around and walk out.
I couldn't be too cool to tell him that I love him so much — usually I wouldn't do that. But I was like, "Ah, fuck it, you might never get the opportunity again." He was really gracious and very nice about it.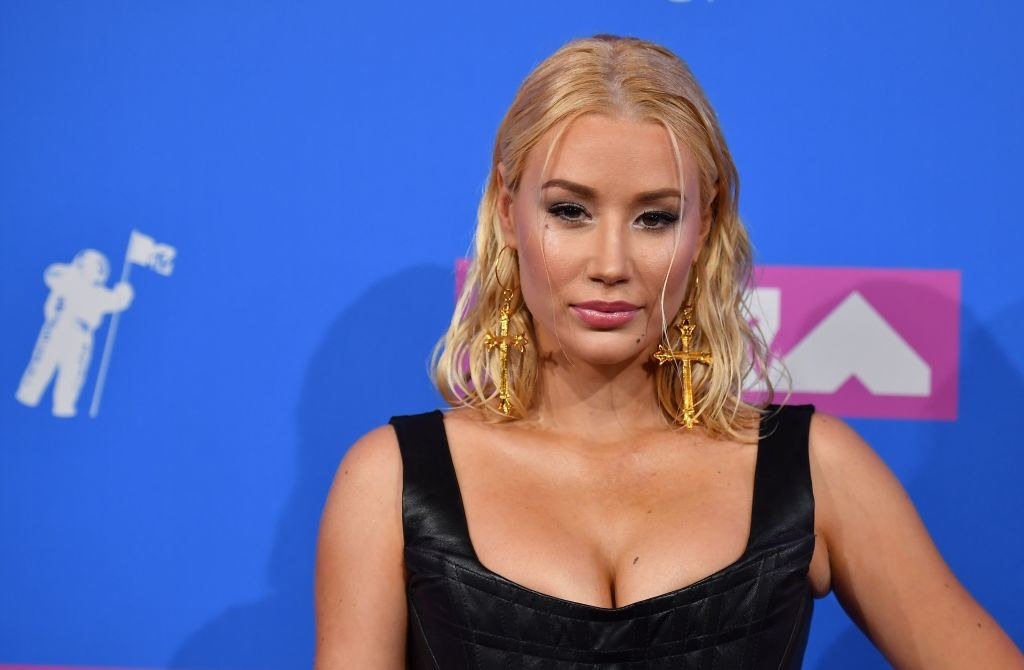 Do you have a dream collaborator?
I mean, Andre 3000 would always be my dream collaboration — but I don't know how a song with me and Andre would sound. I love OutKast's music so much because the transitions are so intricate, epic, ridiculousness, and playful sometimes, but also fucking deep and abstract in other ways.
I would love to work with him — or Missy Elliott would be another dream-level collaboration, because she's the GOAT-level female rapper for me. Growing up, Missy Elliott is who I wanted to be. Her music videos were really aspirational for me. She's the bar, for me as a woman in music that's writing rap music. Trying to get anywhere near that level of creativity, that level of visual, that level of fun, that level of energy that she brings to things — and then effortless lyricism that doesn't take itself too seriously. She's very tongue-in-cheek and playful with her punchlines. All of those things about her I appreciate and think have stayed at that same level of excellence. Throughout her whole career, in my opinion, she's never had decline, or a flop album, or a misstep.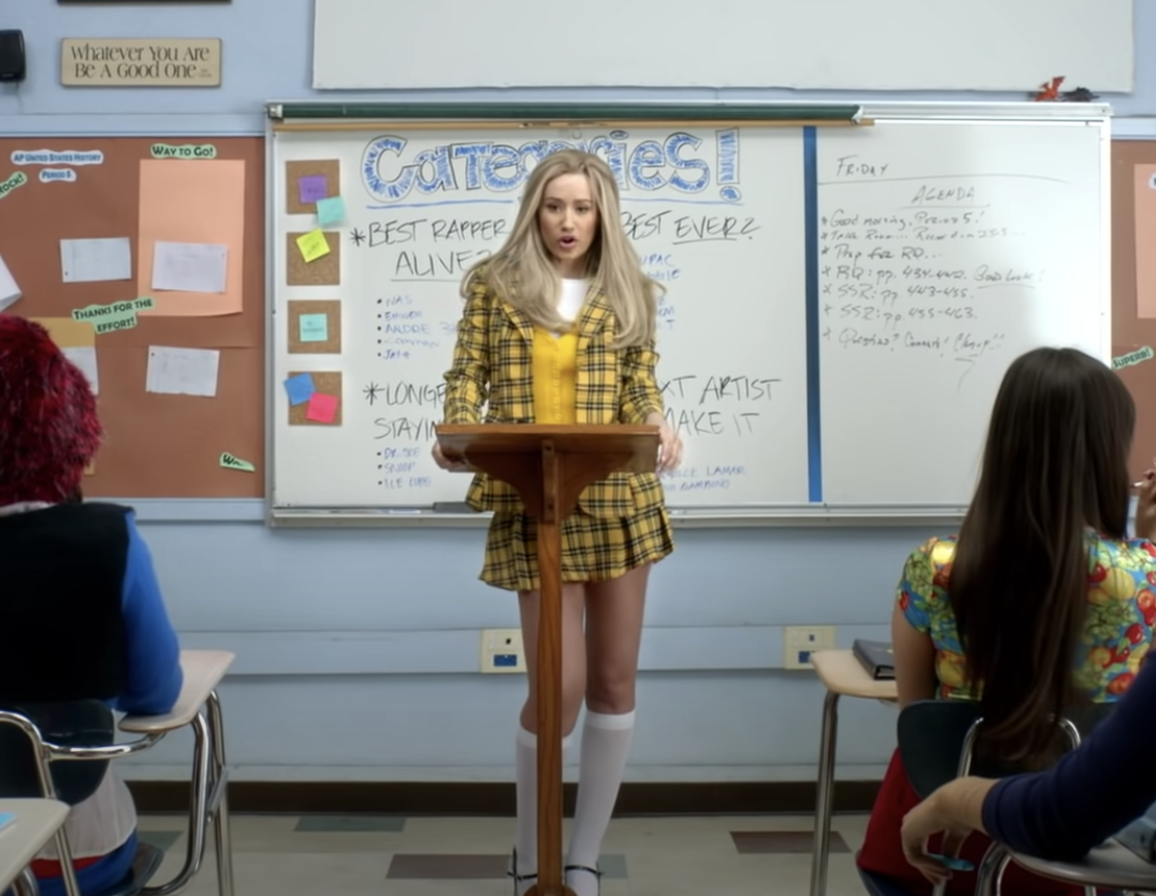 I feel like the '90s and early '00s are having such a resurgence now — as Clueless is part of that, what are your thoughts on the "Fancy" music video in hindsight? And have you seen Alicia Silverstone's lip sync battle?
Yes, I have and I love that she did it! I always wondered, what does she think about me ripping off Clueless? Does she hate this? So, to see her lip-synch to "Fancy" was that nod of approval. If there was one person I wanted approval from, it was her because she played that character. I didn't really care about what anybody else thought about it, but it would have crushed me if she was not a fan of it. To know that she was and see her sing that song was just pretty fucking awesome.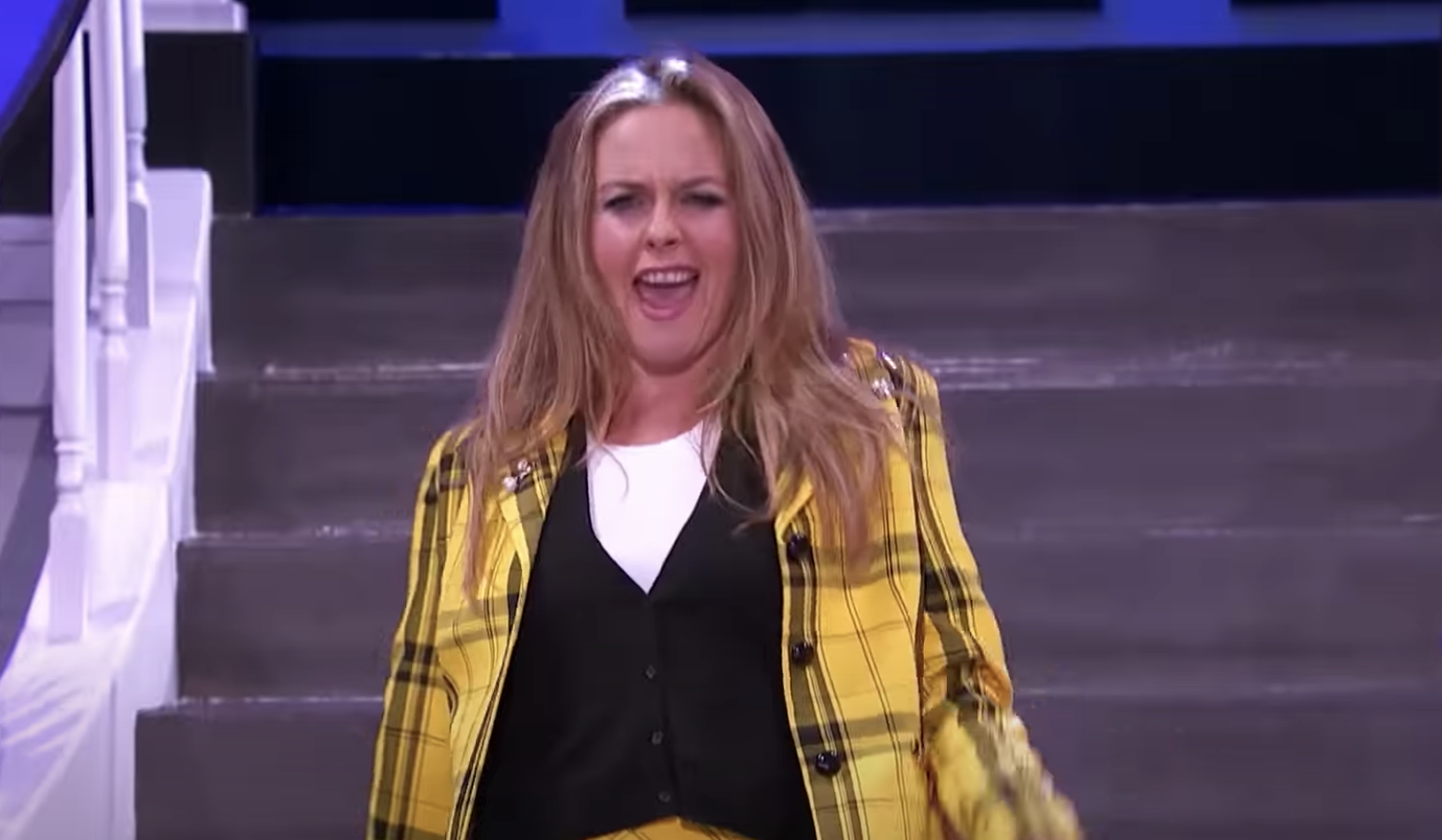 I still look back at that video and I really like it. There are things about it that still haunt me too, because I have all the behind-the-scenes creative things where I'm like, "I just wish that we could have got that shot [jokingly screams]." I'll always pick it apart.

I also still think that song feels fun every time I listen to it, and the video feels fun and ridiculous every time I watch it. So, I look at it and I enjoy it. I still love it. It's not cringey to me yet [laughs].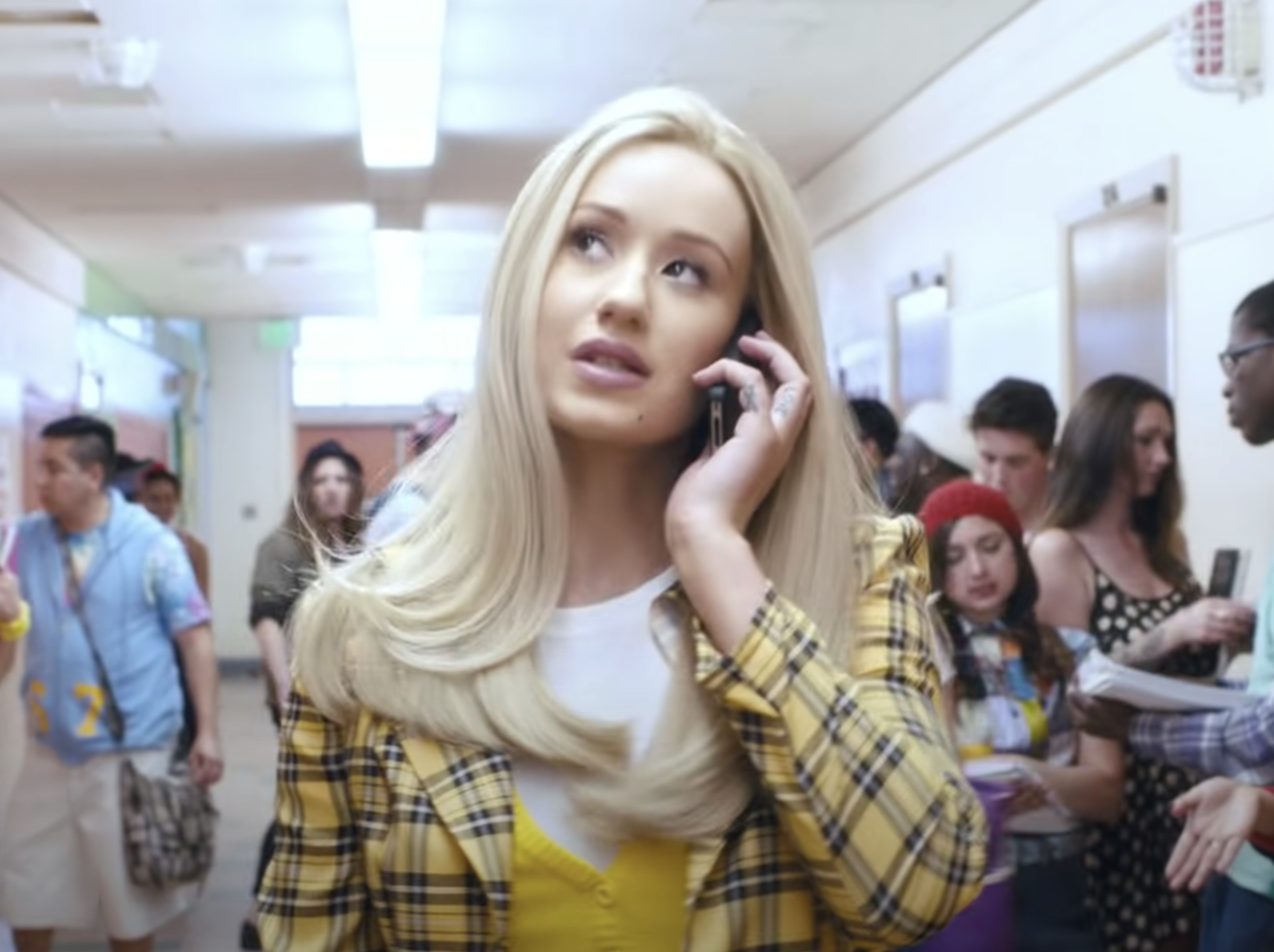 BF: Was there anything that you wanted in the video that didn't make the final cut?

Iggy: The only thing that's always annoyed me about that video was that I really wanted there to be cheerleaders that were flipping and getting lifted up into the sky, doing aerial [stunts]. Then, when we got the cheerleaders, they weren't able to do aerial stunts. And I was like, [jokingly yells] "No! Fantasy ruined!" Also, they didn't have the crane. We didn't have the budget — it wasn't a hit when we filmed it.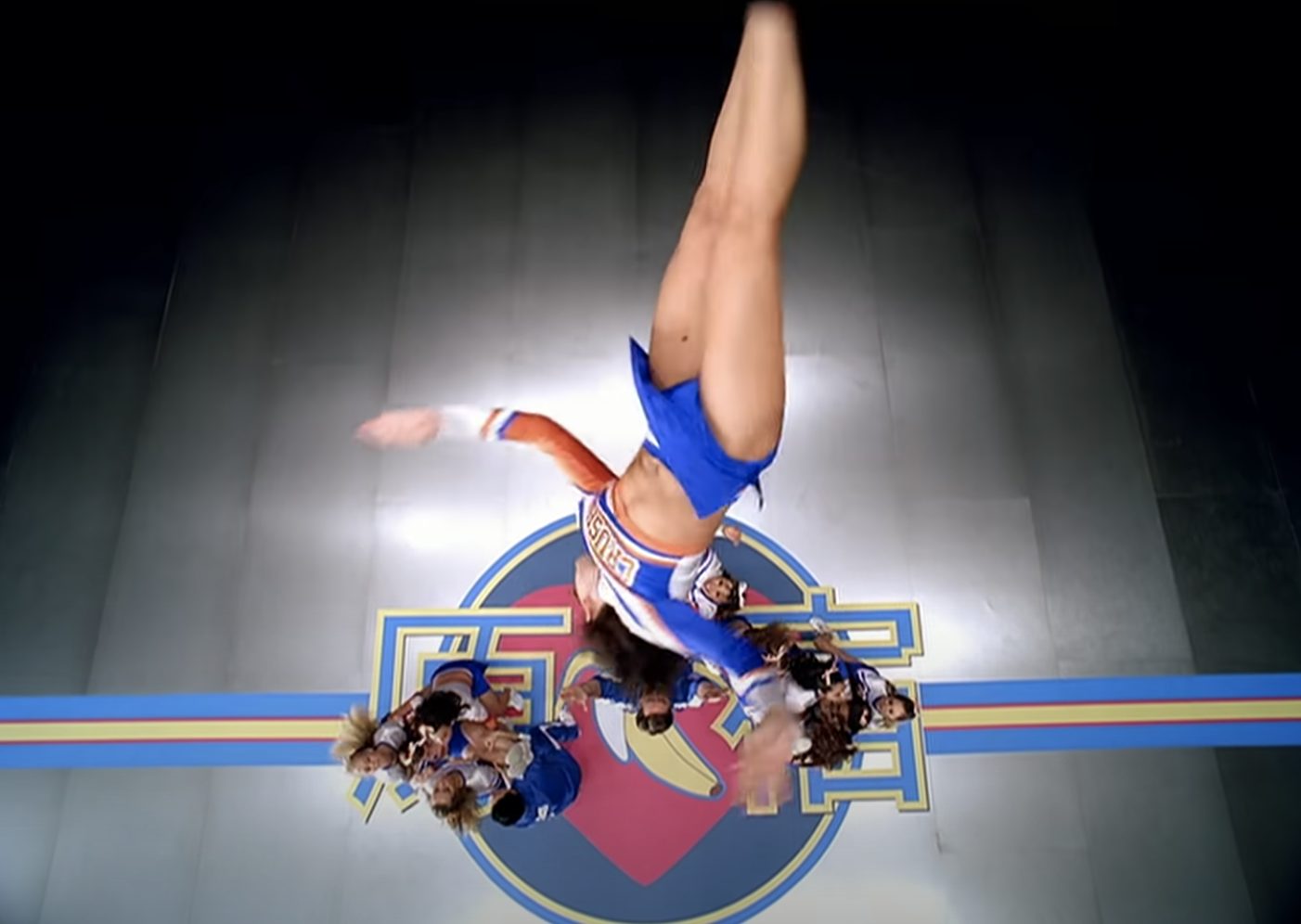 Gwen Stefani has these shots in "Hollaback Girl." It's something that I was blown away by when I saw it as a teenager. Every time I see it, I just think that's a fucking clean, amazing shot. I wished I was able to get that same shot angle on with the aerial stunts in that video for fans, but it just wasn't meant to be.

I love cheerleaders. I have a weird thing with them and marching bands, probably because in Australia, we don't have them. They're actually very acrobatic and it's hard, but also not to be taken seriously in other ways. My music is the same approach in a way, it's hard and not easy to do what I'm doing — but, at the same time, it's ridiculous and doesn't take itself very seriously.

Describe the new album in three words.
Miami, trashy, electronic.
How did the pandemic, if at all, shape the songwriting and recording process of the album?
Honestly, my son was the thing that changed my recording process more than COVID did — because when I started this album, I was 7 months pregnant and when I finished it, my son was 3 months old. There was more of a transition for me and how I was recording, or the way that I usually set my schedule, because I went from being a pregnant person that essentially doesn't have a kid to then having a newborn.
The pandemic didn't change the process as much, because I'm always very pod-mode when I record anyway. I don't really like to have a lot of people coming in and out of the studio. It was always just me, my engineer, my vocal engineer, three other writers, and one other producer. We all made a pact where we absolutely agreed that we were not going anywhere besides home and then to the studio for the next two weeks, or whatever the time period was, just so that we can limit the exposure.

It was good that I didn't have to do it virtually — we did discuss it as something that we were thinking about, but for me, my songwriting process is so much about conversations that organically happen that I didn't think I would be able to duplicate that doing Zoom calls. There were a lot of times when things would heat up again, there were a lot of cases that week, and we would have to stop recording. There was a lot of stopping and starting within this, but once we were actually in there, the process felt the same to me.

BF: I don't have a kid but I do have a niece, and I can't imagine recording an album while she was in her newborn stage.

Iggy: Oh man, it was a definitely a lot. At the beginning, I was like, "I'll take my son to the studio with me and he can go in the break/lounge room with the nanny and it'll be great because I'll just go in and I'll see him." Girl, no. That happened two times. It's not great. It's the worst — he sees you and he's like, "Wah, why are you leaving me?! [fake cries]"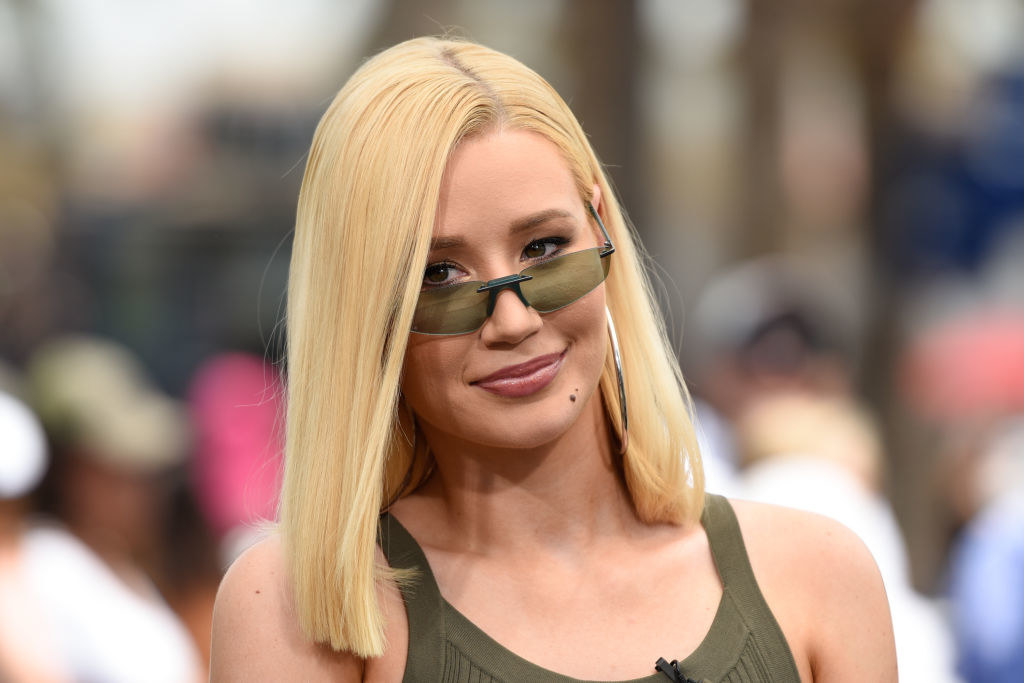 I would record late at night instead, because he was sleeping the whole time or had someone helping sleep train him through the night. So, I felt less guilty about spending my time away from him at the nighttime. Usually, I'm not somebody that records all through the night — I like to record in the daytime. I think it added to this album because this album does have that "nighttime, Miami crazy nightlife, ratchet-ass little 19-year-olds sneaking into clubs doing shit you shouldn't fucking do" type of a vibe. So, it did lend itself well to be writing at 3 a.m. and not 3 p.m.

It was hard to be away from him. You have that mother's guilt that you just can't control that you know logically is ridiculous, but it's still always there. I'm going on tour with Pitbull in a month, and I'm feeling so guilty about the fact that I have to spend nights away from my son. Everybody that's a mom keeps telling me that he's not gonna remember this, but I'm running around like, [dramatic voice] "I feel so bad!"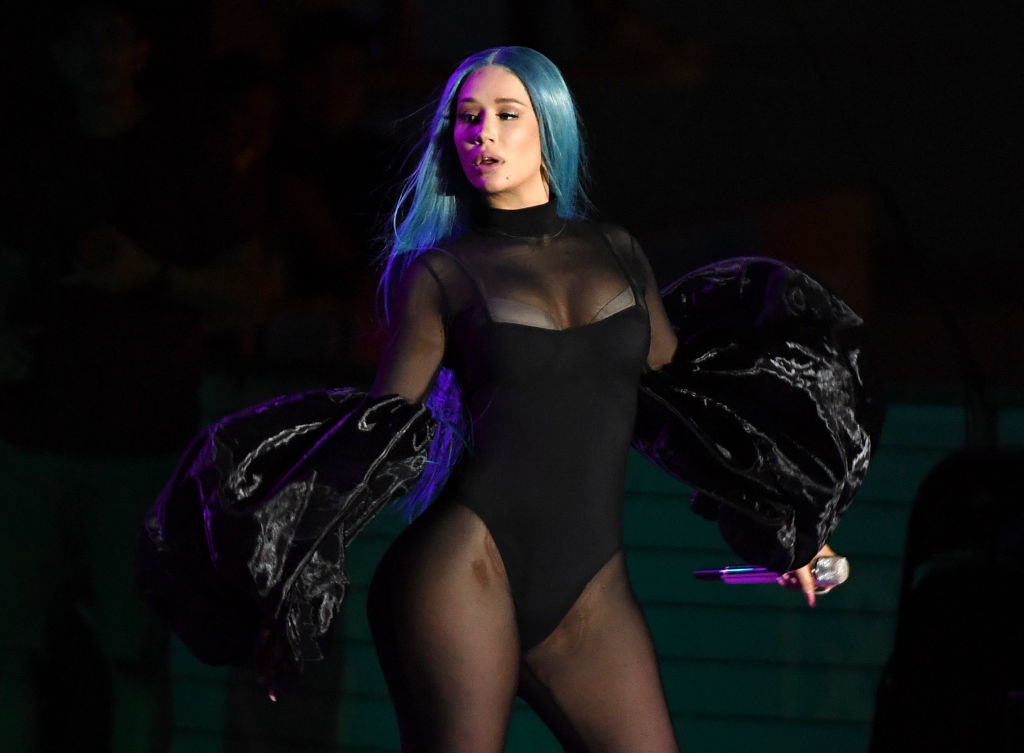 BF: Is he going to come with you for some of the legs?

Some legs of the tour, he comes — I don't want him to be in a different city every night with COVID, I feel like the exposure level is too risky. There are a few parts where I have the ability to station him — we do all these Texas dates, but we come back to Houston every night. Florida is another one, where I'm like, "You're living in Disney World for a week, and I'm gonna come back to you every day!" I get to have him with me a lot of the times like that.
There is a stretch that I'm feeling really anxious about where I won't get to see my son for 10 days in a row — and I've never spent more than one night without him. I'm just not looking forward to how that will be, because 10 days feels like an eternity.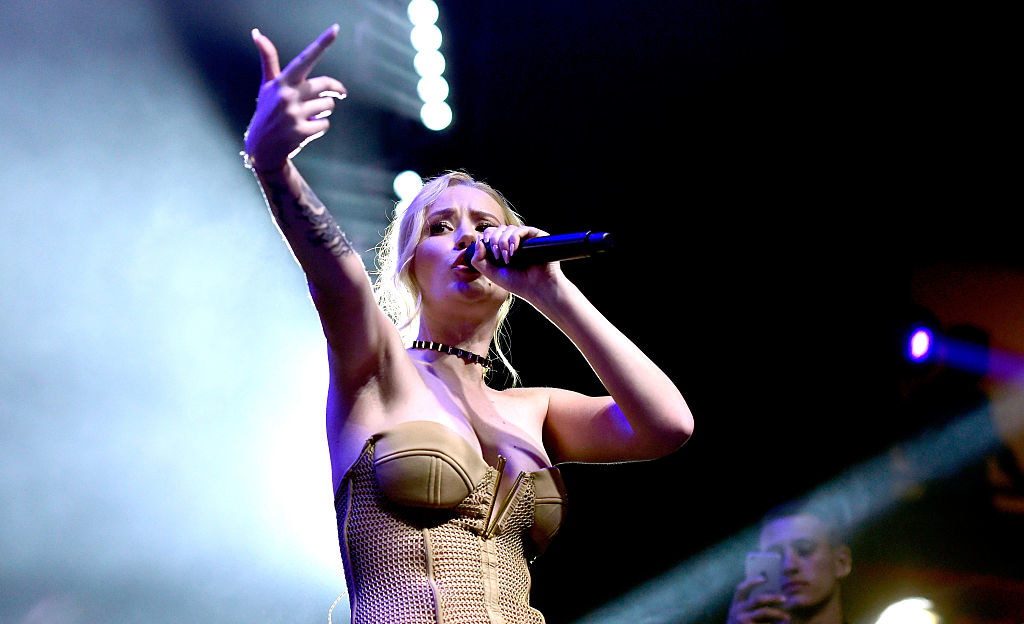 BF: You got this.

Iggy: It'll be okay. Everyone's saying he won't remember and I'm like, "Okay, let me try to enjoy it for what it is" — because it's also probably the last time in a long time that I'm going to do a tour this large and this jam-packed. I'm sure I'm still going to do spot dates and festivals, but I don't really have any intention of ramming a tour schedule so tightly packed after this. This might be the last time I'm on the bus — it won't be the last time I'm on the stage — so let me enjoy my little motorhome camp with my friends and live in the moment of what I'm doing.
Can you walk me through the album name, The End of an Era? I know you said that you're planning on taking a step back from music for a while.
It's funny, I'll think of names of things that I like all the time and I'll write them in my phone. That had been one that I had in there, and it took on new meaning to me as the album developed. Originally, when I thought about The End of an Era, I just thought about it as the end of a chapter of your life, moving to something else, the end of a moment in time for you. That made me start thinking about time capsules, or retrospectives and looking back at the past.
I always look back at the past for myself musically, and I wish that I could re-create a lot of those moments for myself in the here and now — because even though a lot of my old music can be cringey for me to listen to, there are also parts about it that I still really love. I love the experimentation with different sounds, that fearlessness, some of the roughness, the lack of song structure or lack of that real big polish — I still loved those things about my older music. I'll listen back to some things with fondness in regard to that, but I just wish that it had better lyrics or flow — things that I've grown and gotten more skill level at.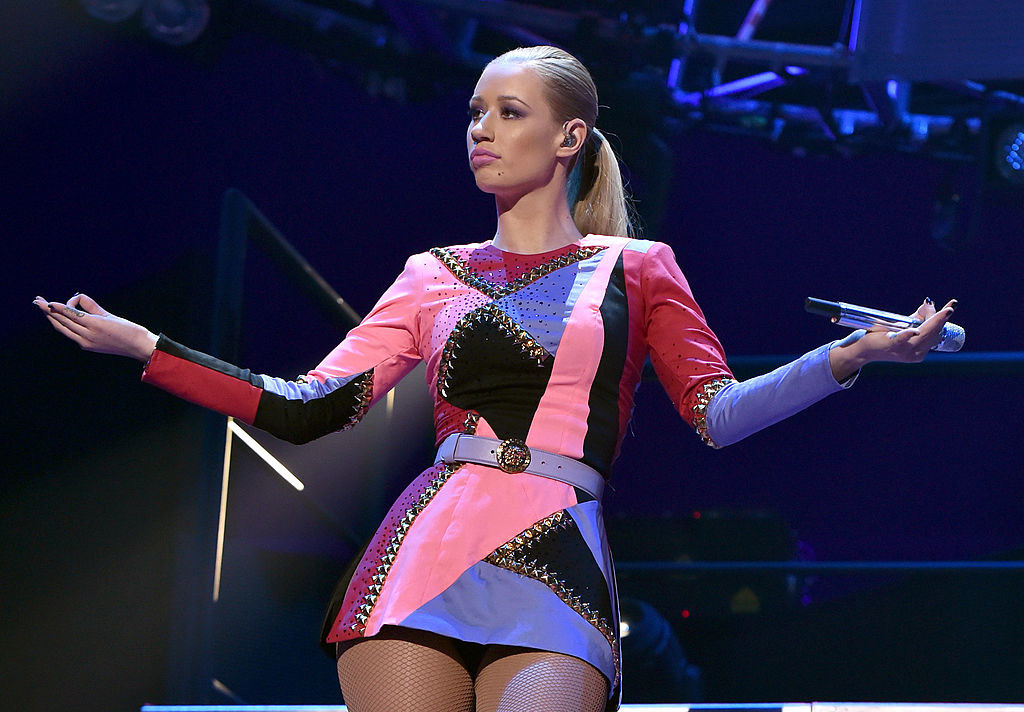 So, I kind of thought, like, why not really take the time to dive into those moments that were great? Pick them apart, pull them out, try and find all the things about myself that I think are great and that are worth drawing attention to and make a project that I feel really incorporates everything that I'm proud of about myself from a creative standpoint.

Starting this album, I was six months away from turning 30. You're at a milestone age in your life, and you think back a lot: Am I where I thought I would be at 30? What have I done throughout my 20s? Am I happy with where I'm at? I am happy with all those things, but it just really had me thinking about the past more than usual.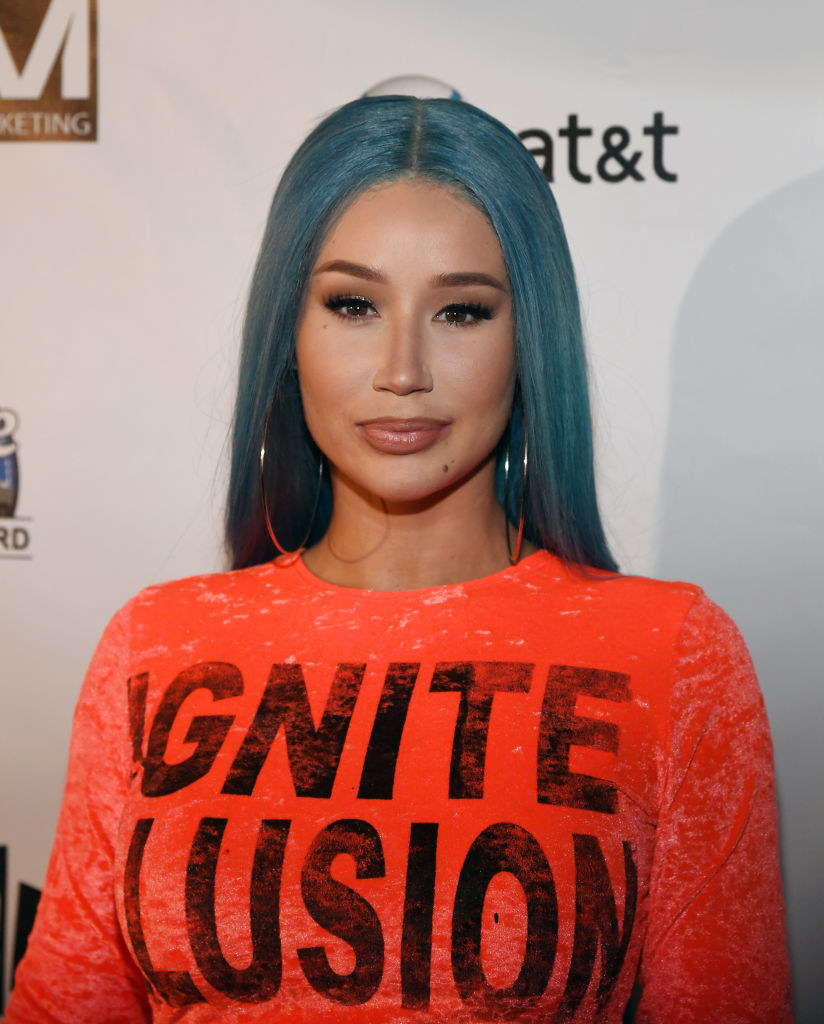 Things like that get you to think about all the things you've been through, all of the stories, all the shitty guys you dated, all the fun that you've had. I was like, man, it would be cool to write songs about that kind of craziness from the perspective of the grown-up version of you. I have told these stories before, but they were from me firsthand, telling them as a 21-year-old or 23-year-old girl. I want to talk about these things from the perspective of me as a 30-year-old-woman.
"Emo Club Anthem" is a good example of that. When you're younger, you're really not emotionally in tune with yourself, and you self-medicate a lot, or you go out and you party — because you're sad because you got dumped, or you fucking lost your job or whatever, you're going through shit with your family. It's a transitional time in your life in your early 20s, to where you're coming into adulthood. ... It was cool to write a song like that, from the standpoint of understanding that's what it is — because you don't understand that's what it is when you're 21!
It's how you get to things like "Emo Club Anthem," where it's you at 20 in a nightclub raging, being like, [melodramatic voice] "My boyfriend dumped me, but I'm going to have fun! I will not let these drugs go to waste! I'm going out with my friends and I'm totally unaffected by this!" And it's, "You're really not having a fucking good time, you stupid bitch! Who are you kidding? You're having a terrible time!" but you couldn't tell yourself that then!

I think that's cool, because most of my fans are in their early 20s still, and they are in that transitional time where they're just out of high school, they're in college, and they're probably living through a lot of that. I always want to think about what parts of myself can other people relate to. I do live an unusual life, I have a lot of money, there are things about my life that are not normal or relatable in a lot of ways. I don't want to just write about how fucking rich I am all the time, because it's like, what about that can a young person relate to? Fucking nothing, other than it being maybe aspirational.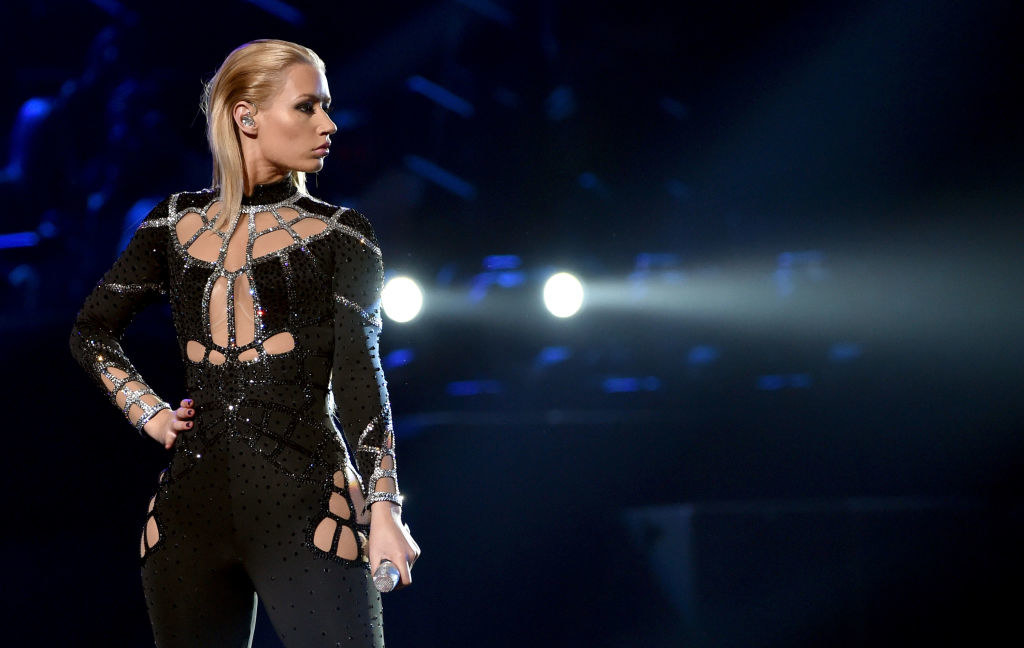 It was fun getting to do those things, and then as it pushed on, I was like, maybe this is a good place to leave it for now. People kept telling me, "Well, you're 30 now, so what are you going to write about? You're a mom, are you going to write about being a mom?" And it's like, "Well, honestly, I don't feel motivated to write about being a mother." And that's not because I'm not completely obsessed with my son, it's just that I don't feel inspired to write a song about that. Sorry, I don't.

What can I do to completely offset the thing that people expect me to do? I want to do the unexpected. And if you're expecting me to talk about motherhood, or you're expecting me to talk about being 30, or whatever the fuck, that just sounds so fucking intense for no reason. I hit 30 and I'm the same fucking person that I was when I was 29. Nothing massive happened, I'm still a hot shit tight mess, and I don't have it all together — so I don't want to talk about what you want me to talk about, I'm gonna do the total opposite and talk about fucking being 19 and all this shit, but just from this perspective.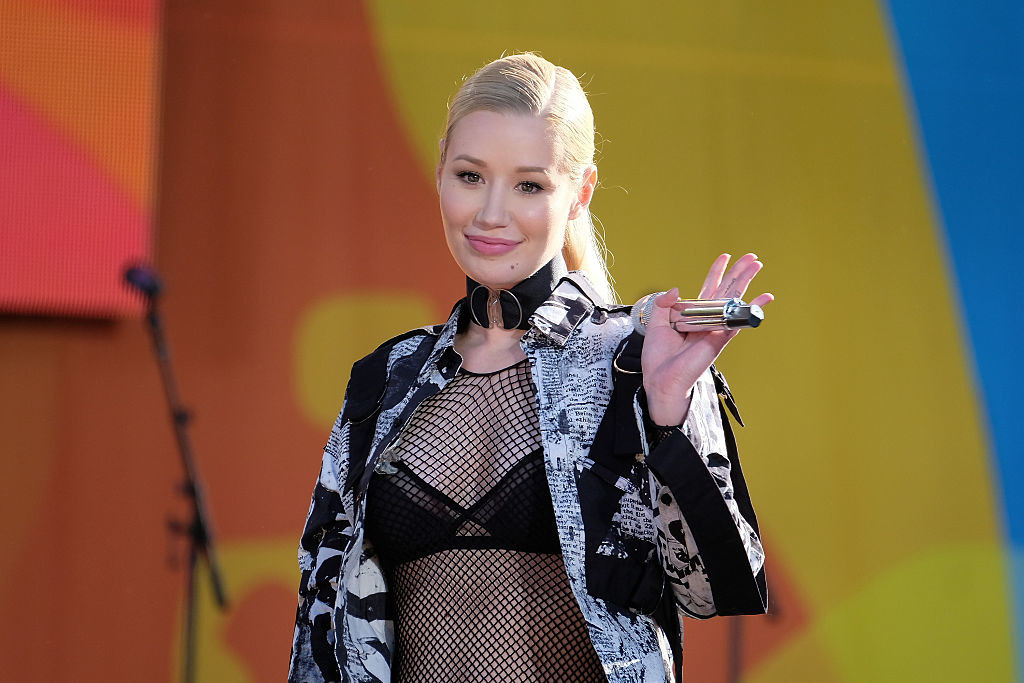 I just felt like I can leave it here on the table, being that I don't want to talk about these things. Or that I feel I need to protect myself more and have more privacy or less transparency about my relationships or things like that in my current life, where I don't want to discuss them so much, or divulge so much detail, just for my mental fucking health and my peace of mind and happiness. I can't take the think pieces or other people's criticism or thoughts about what is actually my real life, but to them, it's just a song. I struggle dealing with that. I don't want to talk about those things, but I also don't want to be mindlessly writing about nothing.

Creatively, right now I feel happy to put the paintbrush down in that arena and leave it as it is — instead of forcing something that maybe I don't feel is really representative of me or that I'm not 100% happy with. In the future, if I feel like organically there's something that I just am dying to make an entire fucking album about, in two years, of course, I'll be like every other rapper and I'll come back from my retirement [laughs]. But just right now, where I'm at, I don't see that happening because a lot would have to change with my comfort to share.

There are other things creatively that I want to work on, and now is the time that I think I deserve to explore those other things.

What are some things coming up for you creatively?
A perfume company that I just launched a fragrance with in May — that's now going into stores and having a bigger life. So, I want to keep working at that company and kind of see it be as big and as crazy as it can be.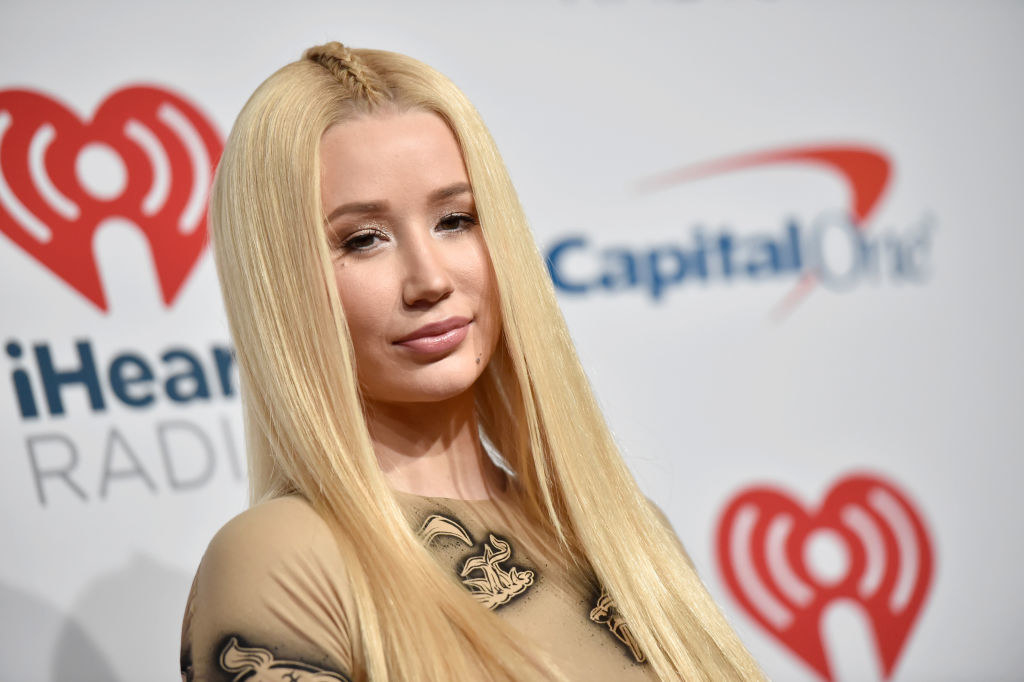 It feels like the industry has changed a lot since you first started — successful female rappers being more commonplace, for one. What are some of the biggest differences in the music industry you've noticed throughout your time?
I love the fact that we don't all have to have this mentality that there can only be one. It's taken so much to break down that barrier, and I don't even know where it came from — because when I was aspiring to be a female rapper, I had like Missy Elliott, Charli Baltimore, Eve, Lil' Kim, Foxy [Brown], Queen Latifah. They were just so many girls, so many, I could go on forever!
Then all of a sudden, there wasn't for a large period of time, and it felt like it would be that way forever. So I'm just happy to see it wind itself back to the way that it was before. That's important because it gives the opportunity for there to be different characters and different perspectives of women, instead of just the one, and I really love that. It's so refreshing, this is how I remember it growing up. I'm glad we're back to this.
Thanks for chatting to us, Iggy! The End of an Era is out Aug. 13.
Note: Quotes have been edited for length and clarity.