Warning: Brief discussion of pregnancy loss.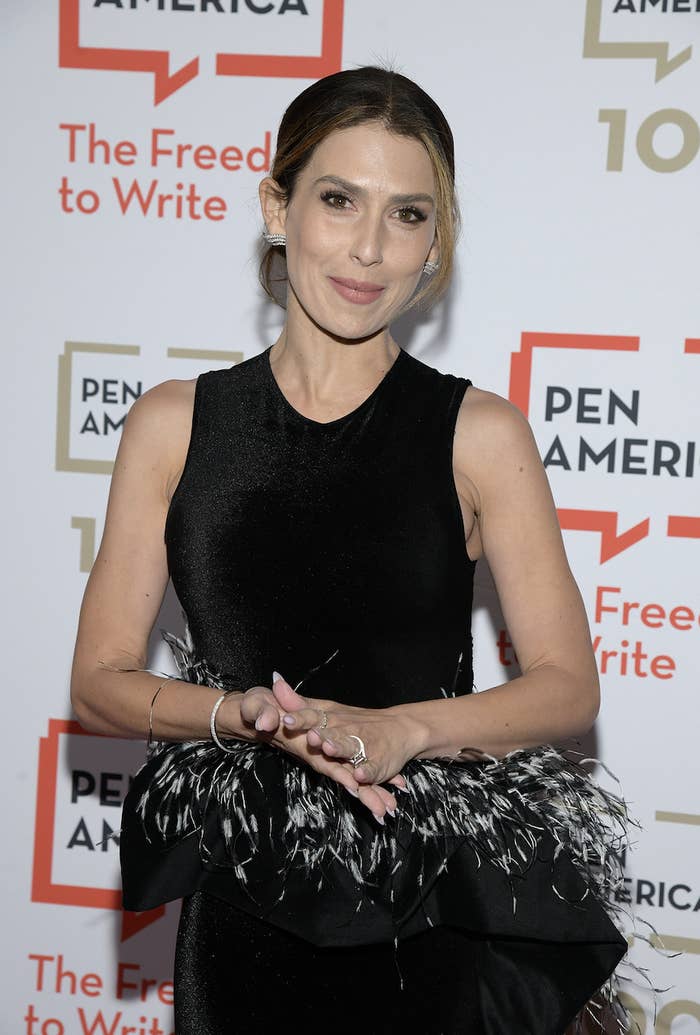 Of course, the Baldwins have been at the heart of much speculation and scandal in recent years: Hilaria's faux Spanish heritage, the Rust shooting, and having two babies within five months of one another all come to mind. It's worth noting that this interview comes just over a month after New York Magazine published a piece titled "Alec and Hilaria Against the World" (which Hilaria says she heard was the "most boring story in the world").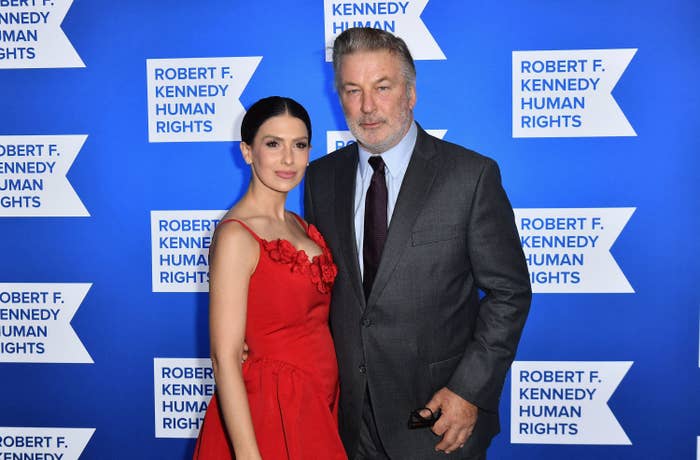 Speaking to parenting publication Romper, Hilaria said that she bathes each of her seven children twice a day. "They'll literally just line up," she said. "And we go 1, 2, 3, really fast, hair, shampoo, in and out. I spray them. When I was younger, I read Cheaper by the Dozen. And the only thing I remember about the book is that they figured out the most efficient way to use a bar of soap."
Hilaria typically has two nannies or babysitters on the clock at any time, with Alec dropping off the kids at the same school each morning. She is said to take charge of bathing, meals, and doctors visits. Their time is typically split between their homes in Manhattan, Long Island, and Vermont, as Hilaria said, "I don't know how to travel with seven kids yet."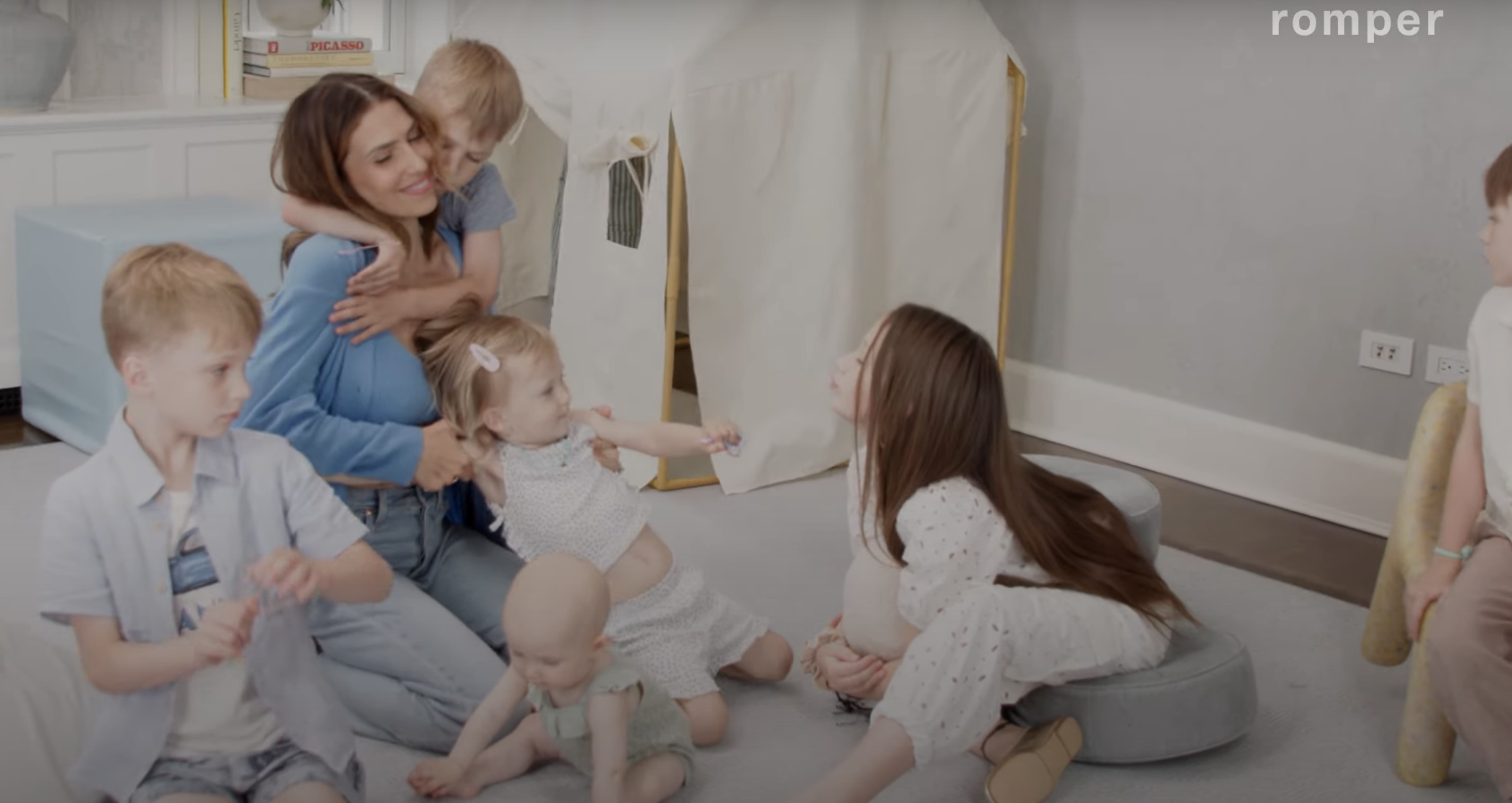 On the note of meals, Hilaria says she breastfeeds 8-month-old baby Ilaria (yes, like the Spanish-sounding version of Hilaria). "Right after I have a baby, I pump all the time, but only for three minutes, just to stimulate production. At this point, I freeze about 30 to 50 ounces a day on top of feeding her," Hilaria told the publication. "In Long Island, I have four gigantic freezers for milk. ... And the joke's on me, because this baby doesn't really like bottles so much. And I'm like, 'Well somebody's going to drink this. I made it. You're going to drink it!'"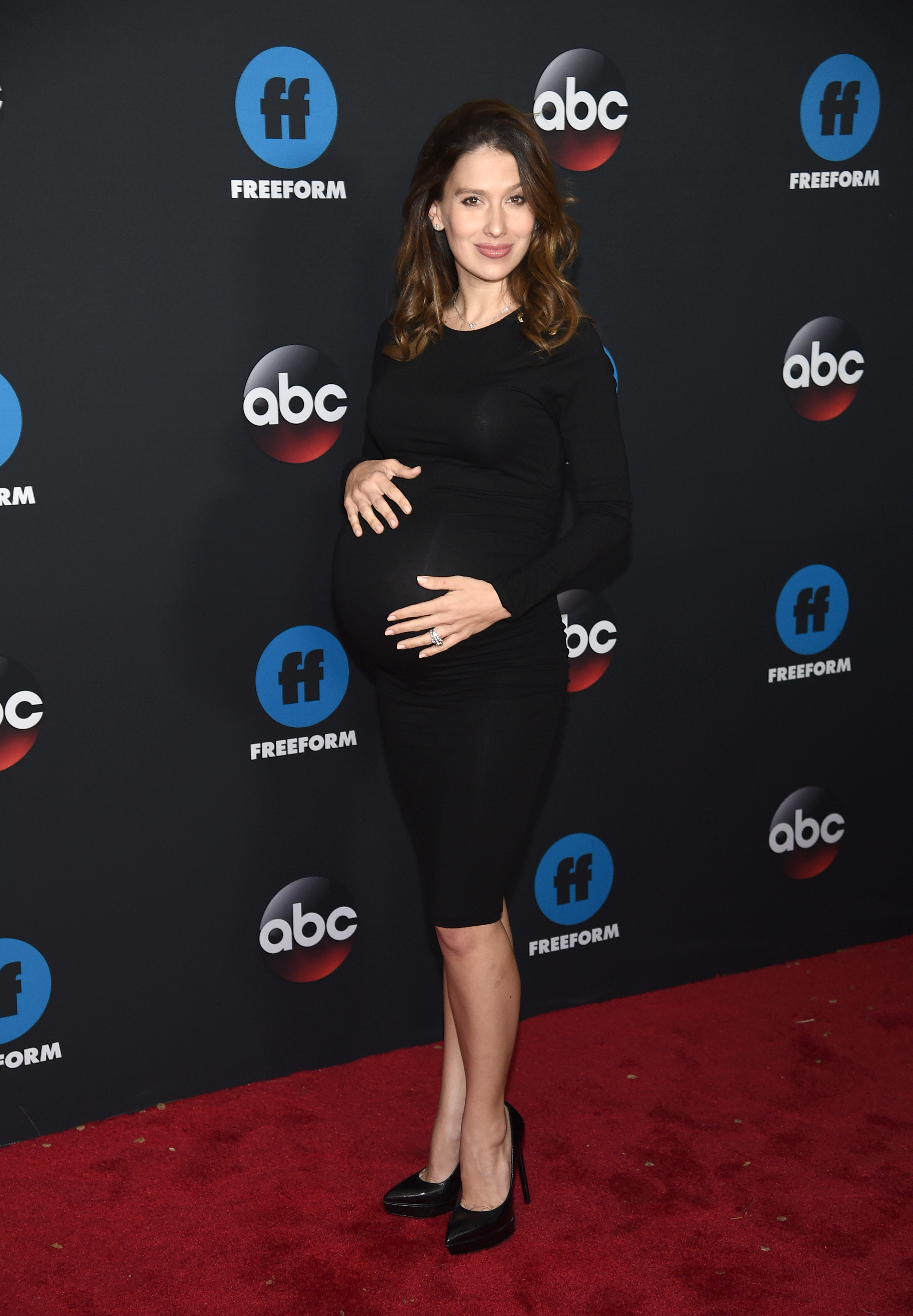 As for where everyone sleeps, Ilaria will sleep in the bed with Hilaria and Alec, the two 2-year-olds will sleep in one room, and the other four children bunk together in another room. "They've started getting very afraid of the paparazzi outside," Hilaria said. "Being in the same room brings the children comfort."
There's another small room that had been flooded, so Hilaria bought seven Pottery Barn Anywhere chairs (which retail from $129–$219). "It's perfect, because they just make forts out of them, and make their shops out of them, and are always playing make-believe," she said of the decor.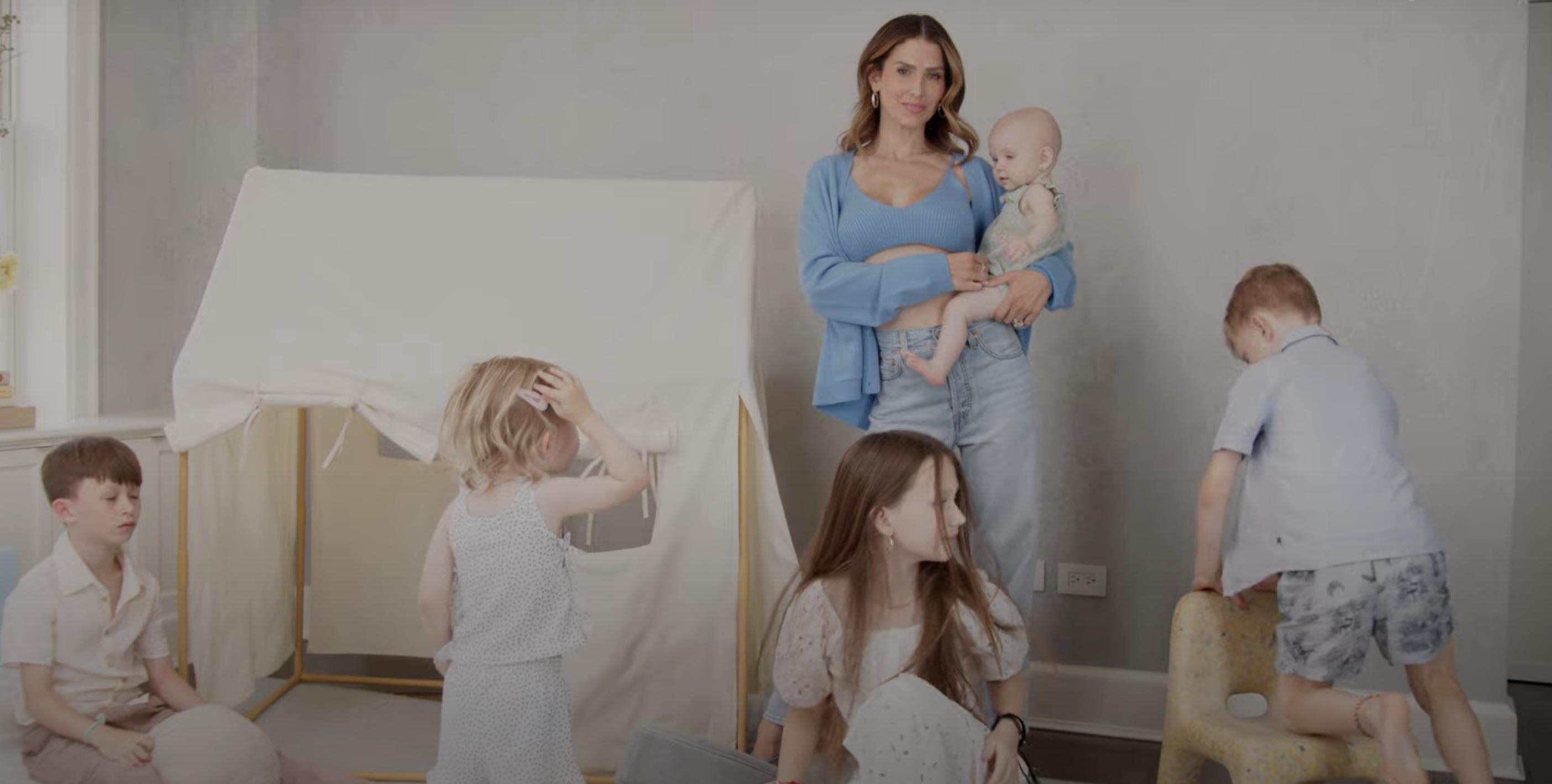 One child, Marilu, was born via surrogate five months after her son, Edu. Hilaria explained to the publication that the closeness in age was because Hilaria tried IVF, got two viable embryos, and then miscarried one. "I had this other embryo [from the IVF], and I was afraid to carry it, but I didn't want to leave it frozen," she said. Hence, Hilaria used a surrogate — who she says she still talks to "all the time" — which allowed her to breastfeed both babies at the same time.
Unlike her surrogate, Hilaria said that she's "not really" into being pregnant, but added, "I love giving birth. This last time around, I pushed her out in a minute! Giving birth is like going down a water slide that's really scary. And then you get to the bottom, and you're like, 'I want to do this again.'"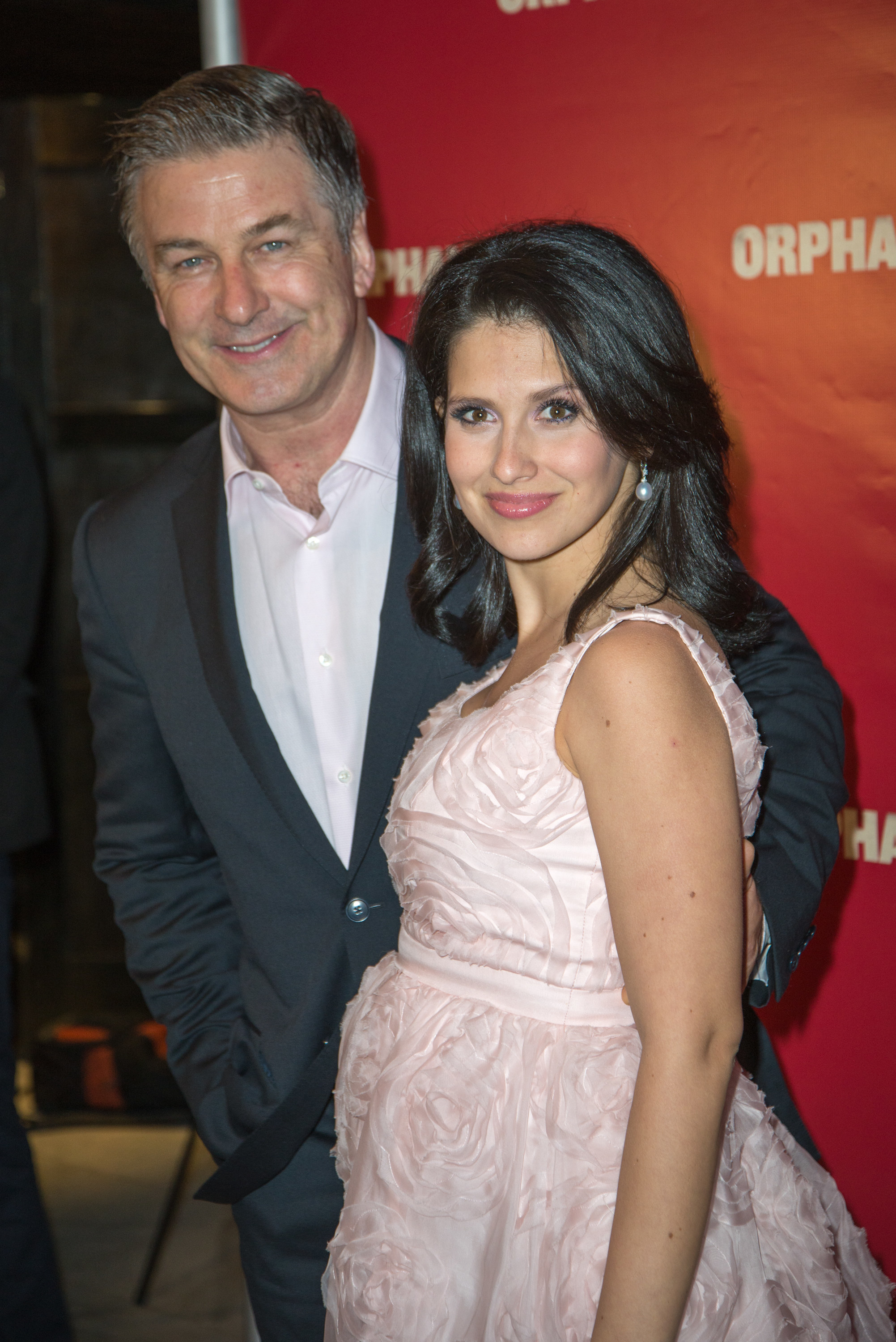 One reason for all the babies is that she is not on birth control. "I feel awful when I'm on birth control; it makes me depressed," she said, noting that Alec apparently isn't interested in other birth control methods. "Every single time I have a baby, my OB writes down the vasectomy doctor on a Post-it, and I bring it home to Alec. ... He hasn't done it yet."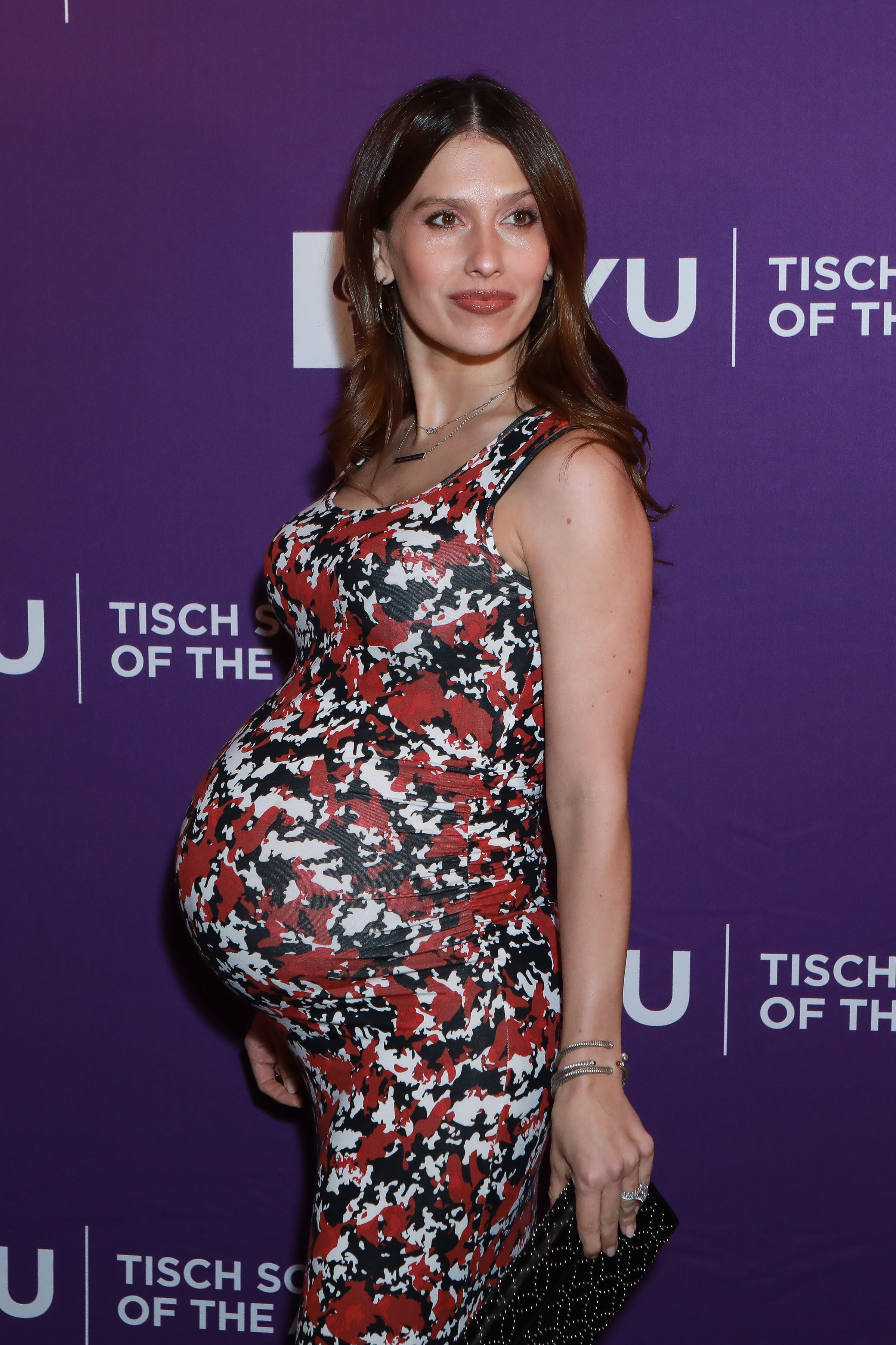 As such, whether there will be a baby number eight is yet to be seen. "This is probably, most definitely, almost completely my last baby," Hilaria said. "I'm always afraid to say it. I was putting away my maternity clothes recently and was like, 'I'm afraid to give them away, because then I'll find out I'm pregnant.'"