If you're a Modern Family fan, then you likely know Jesse Tyler Ferguson and Eric Stonestreet as none other than Mitch and Cam.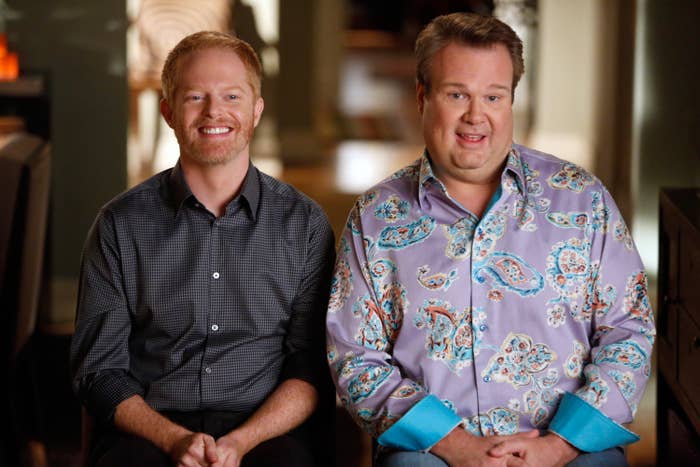 Well, even though the days of Mitch and Cam may be over, it looks like the pair still like to joke around off screen — if their latest Instagram interaction is anything to go by.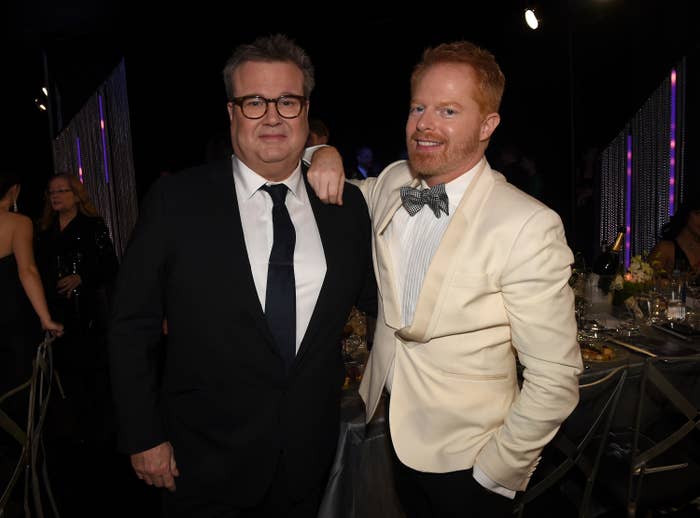 It all started when Jesse posted a throwback pic, along with the caption, "Took this pic right before the pandemic. It's been a long two years…"
Which led Eric to bust out an ever-so-subtle Photoshop job on his own page:
"Miss you @jessetyler," Eric wrote in the caption.
As for Jesse's reaction...

Meanwhile, if the comments are anything to go by, Academy Award winner Octavia Spencer was also a fan:

This isn't the first time Eric has busted out the "old person Photoshop" — he previously edited a photo of his fiancé's face after trolls said that she was "too young" for him, despite both of them being in their 40s.