This is wholly unsurprising, given that Doja has always pushed fashion boundaries in her career — take a look at her first ever awards show look: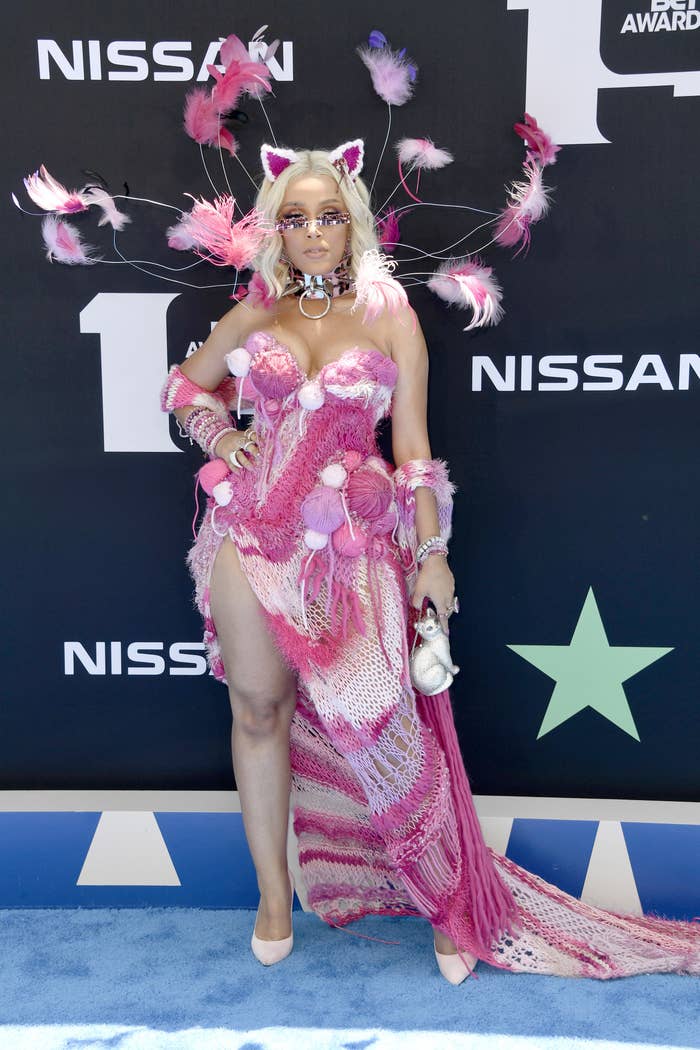 But perhaps because this iteration of Doja is less feminine, people always feel the need to comment that they "miss the old Doja Cat" — or, worse, say that she must be "mentally ill" because she no longer has hair.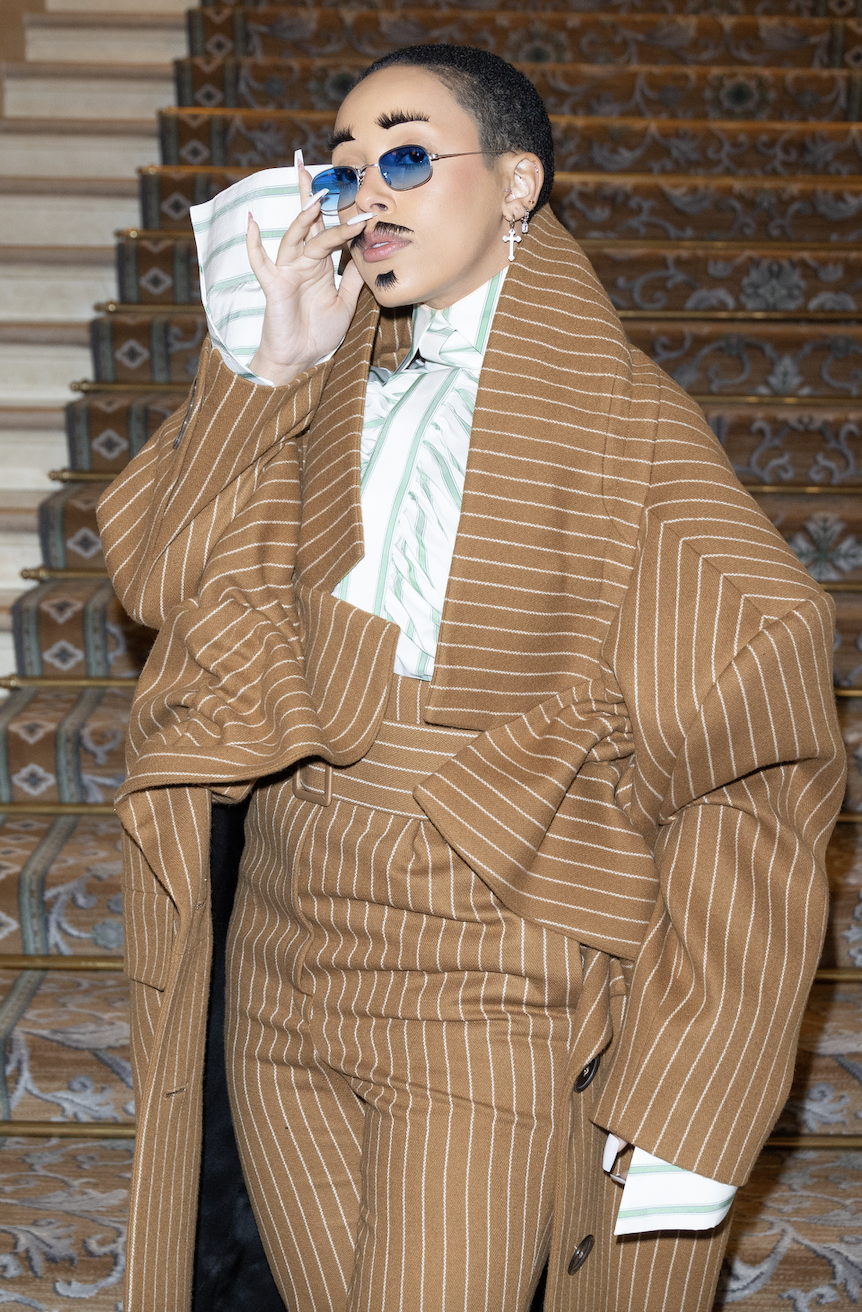 Now, Doja seemingly addressed the haters in an Instagram post where she donned a long wig and sheer-effect top.
"🙂🙃 Felt like doing a pretty beat for you boring ass lemon water bitches out there so you can shut the fuck up now and leave me the fuck alone ciao," she wrote in the caption.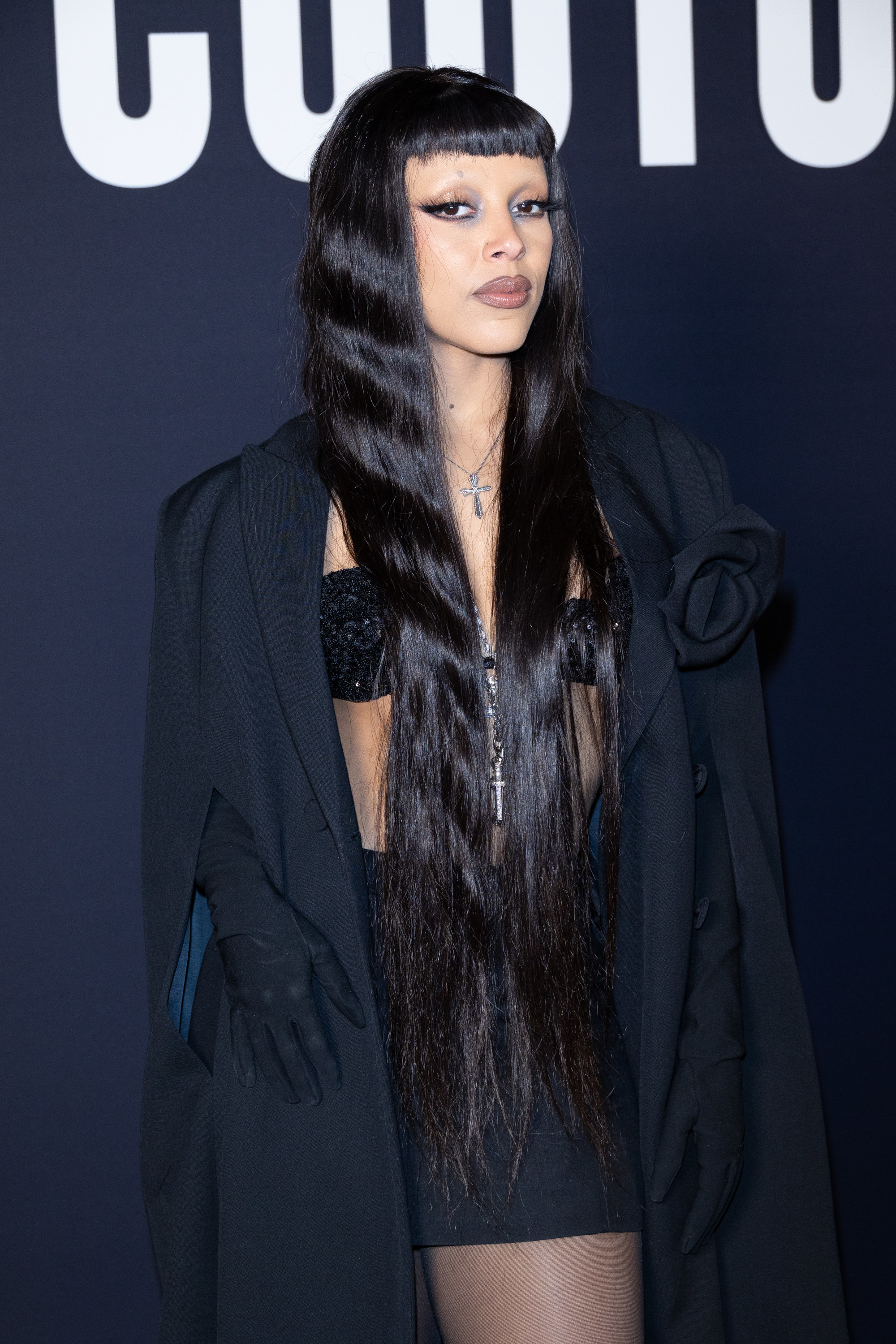 Selena Gomez hopped into the comments to voice her support:

Doja has previously defended her look, saying in a now-deleted tweet back in August, "I won a grammy and traveled the fucking globe i've had a #1 and i went platinum. I make hit after hit after hit and you all want me to look fuckable for you...Go fuck yourselves."
FWIW, I think it might be worth reflecting on why some celebrities are celebrated for "pushing gender norms" in fashion, while others are declared "unhinged."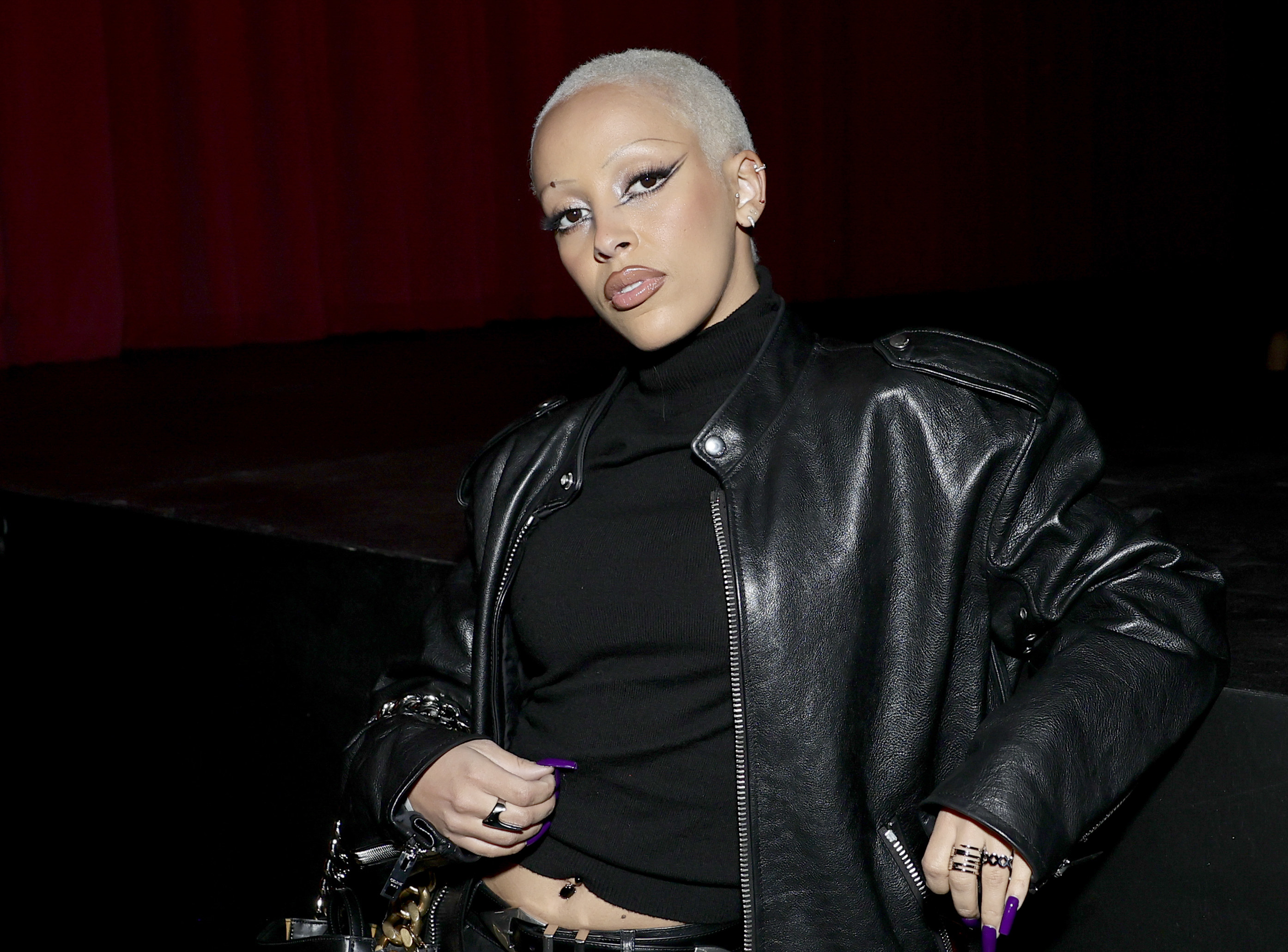 Just some food for thought!