Actor Charlyne Yi has accused James Franco's peers, including Seth Rogen, of enabling his alleged abusive behavior.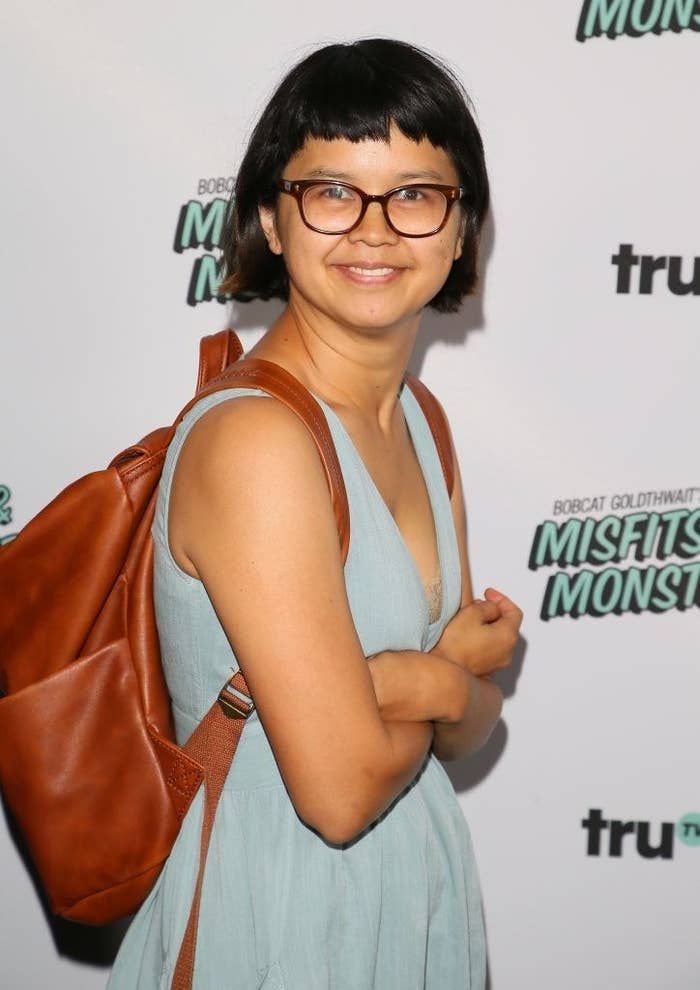 In a series of Instagram posts, Yi wrote, "Why aren't any of James Franco's white male 'feminist' peers holding him accountable for abusing women then using his power and platform to gaslight them?"
Yi then discussed their experiences playing Safowa Bright-Asare in the 2017 movie The Disaster Artist, writing, "When I tried to break legal contract and quit Disaster Artist because James Franco is a sexual predator, they tried to bribe me with a bigger acting role."
"I cried and told them that was the exact opposite of what I wanted, that I didn't feel safe working with a fucking sexual predator," she continued. "They minimized and said Franco being a predator was so last year and that he changed...when I literally heard of him abusing new women that week."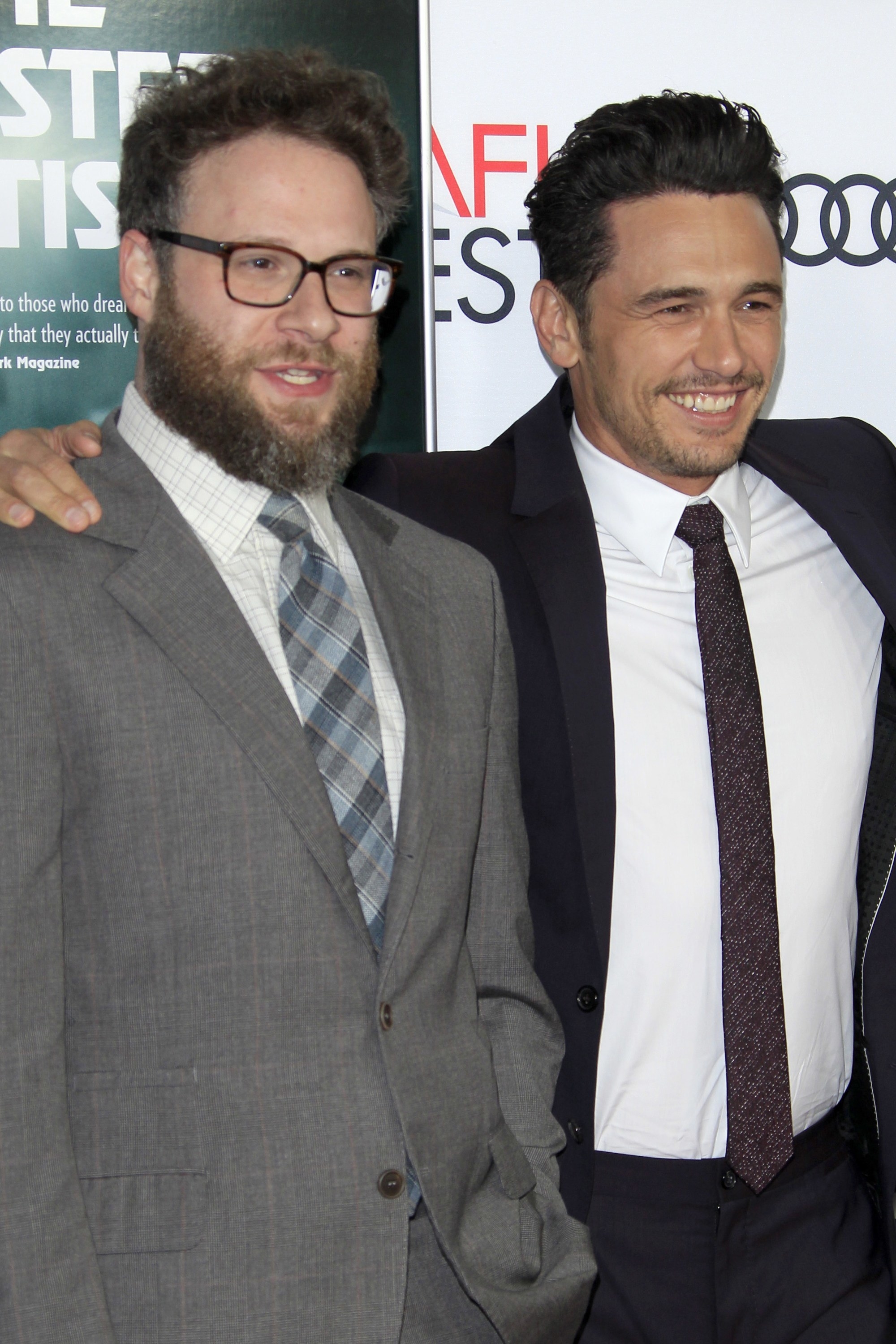 On the next slide, they added, "White men saying it's not their responsibility when holding Franco accountable, or when holding Seth Rogen accountable. Then whose responsibility is it?"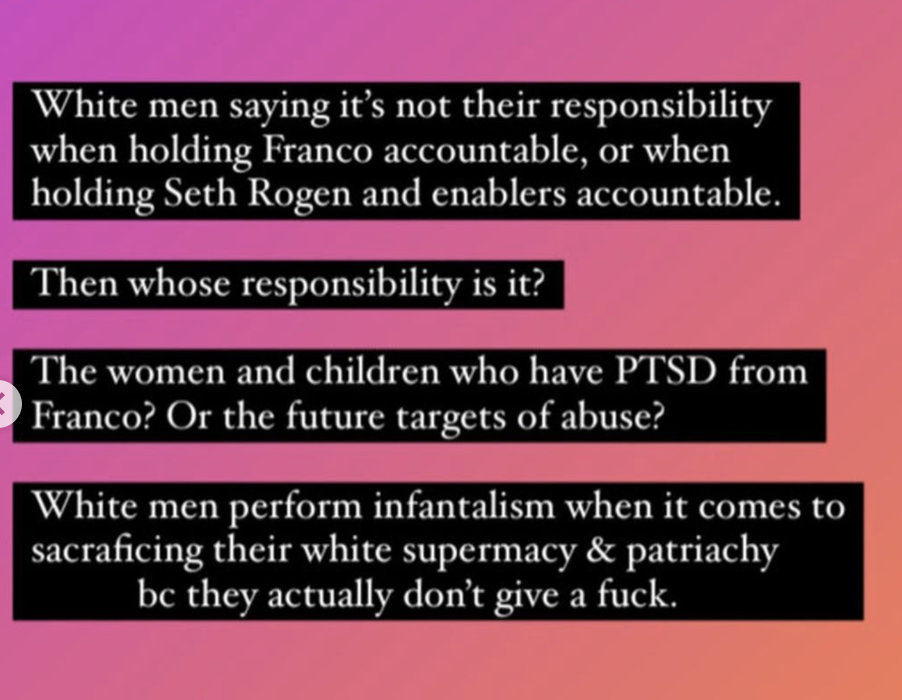 Franco has faced a number of allegations for many years. Back in 2014, he admitted to messaging a 17-year-old girl and inviting her to meet him at his hotel. In 2018, following his Golden Globe win for The Disaster Artist, several women tweeted accusations of sexual misconduct. Following that, five more women accused him of sexually coercive behavior at his now-closed Studio 4 acting school.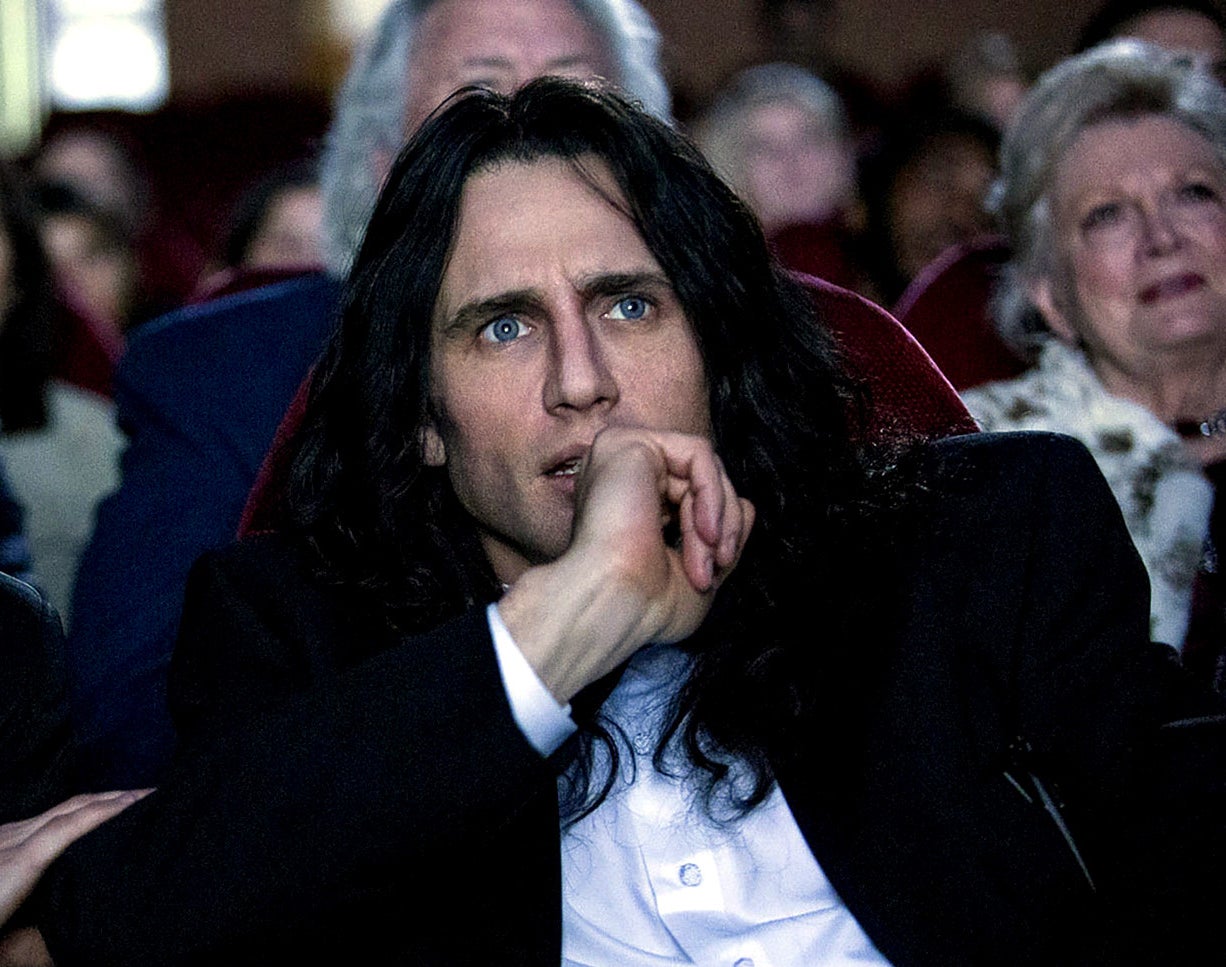 We'll keep you posted if Seth Rogen or James Franco chooses to comment on the situation.
If you or someone you know has experienced sexual assault, you can call the National Sexual Assault Hotline at 1-800-656-HOPE, which routes the caller to their nearest sexual assault service provider. You can also search your local center here.