Billie Eilish Talked About Losing Instagram Followers "Just Because Of The Boobs"
"People are scared of big boobs."
Billie Eilish opened up about how her evolving look has led to backlash on social media.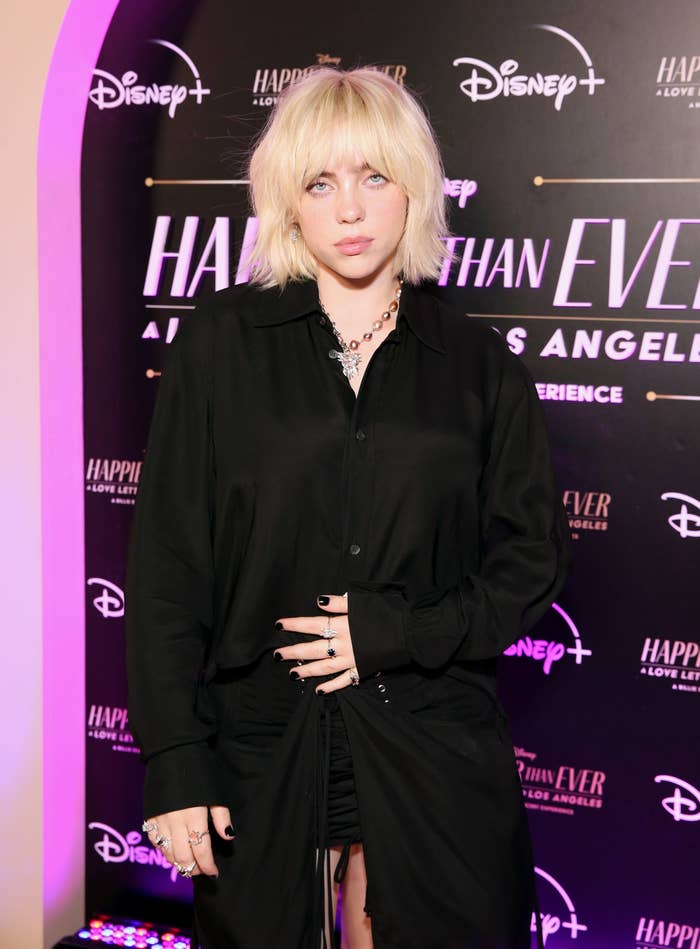 In Billie's new Happier Than Ever era, she's ditched her green hair and some of the baggy clothing for a blonde 'do and corsets. In part, this marks a change in age for Billie — she was just 17 when When We All Fall Asleep came out, and she's 19 now.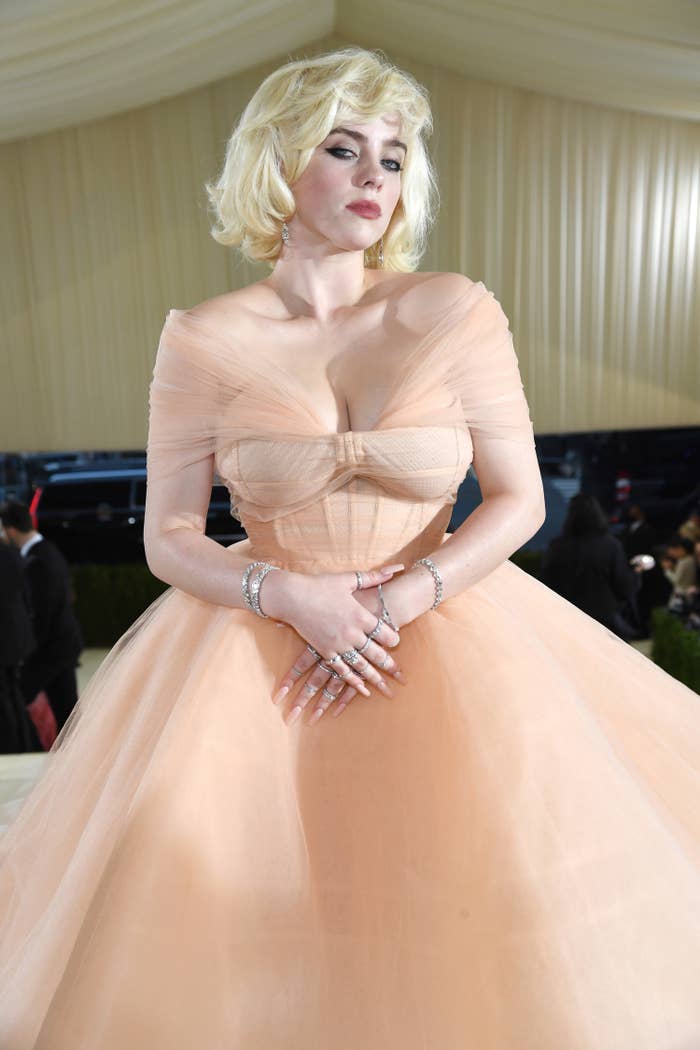 "People hold on to these memories and have an attachment. But it's very dehumanizing," Billie said as part of her Elle cover story. "I lost 100,000 followers, just because of the boobs. ... People are scared of big boobs."
In regard to her look, Billie's new hair enabled her to go out in public more easily than her green hair did. "I couldn't go anywhere with that hair because it was so obviously me. I wanted anonymity."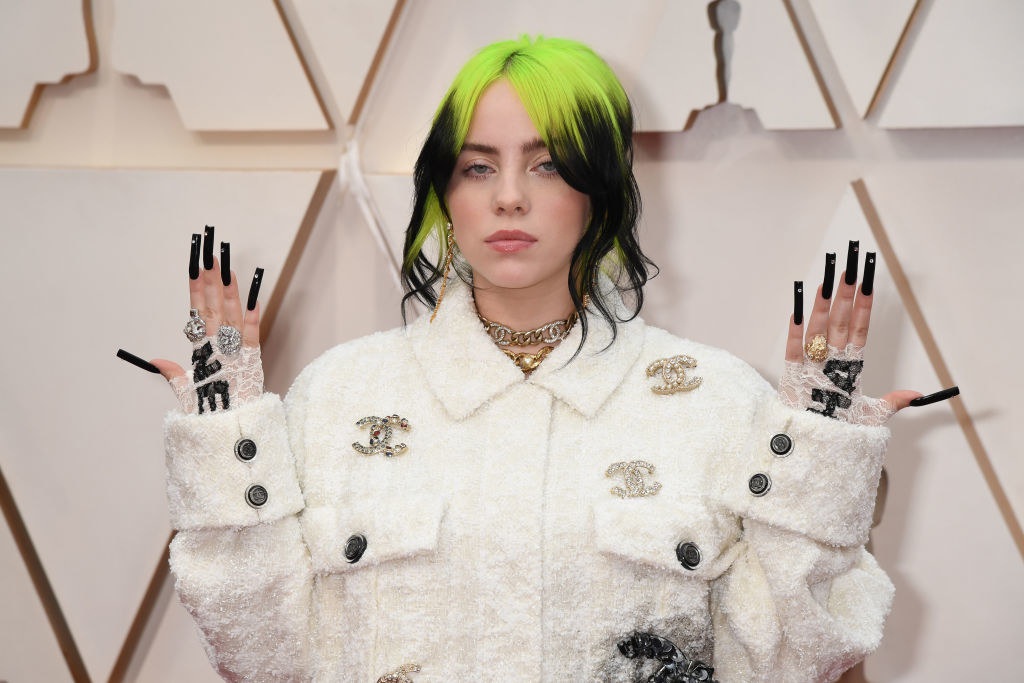 "The other day, I posted a video from when I had green hair, and I saw people go, 'I miss this Billie, the green-haired Billie,'" she added. "I'm still the same person. I'm not just different Barbies with different heads."