17 Tweets About 401(k)s That Pretty Much Sum Up The Chaos Right Now
Don't touch your face — or your 401(k).
So the stock market isn't doing too hot right now and is suffering its worst drop since 2011 due to coronavirus and oil prices. Amidst the chaos, you might have noticed a bunch of 401(k) tweets popping up on your timeline.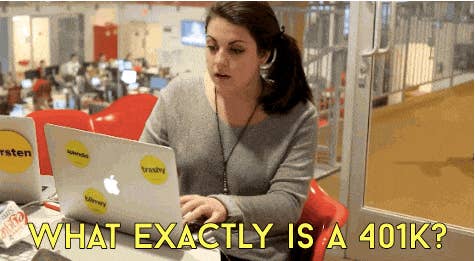 As a result of the stock market decline, people are freaking out over the status of their 401(k) — which, if you didn't know, is a retirement savings account that lets people put some of their salary into long-term investments. Here are some of the best tweets (so far) about the situation:
1.
2.
3.
4.
5.
6.
7.
8.
9.
10.
12.
13.
14.
15.
16.
17.