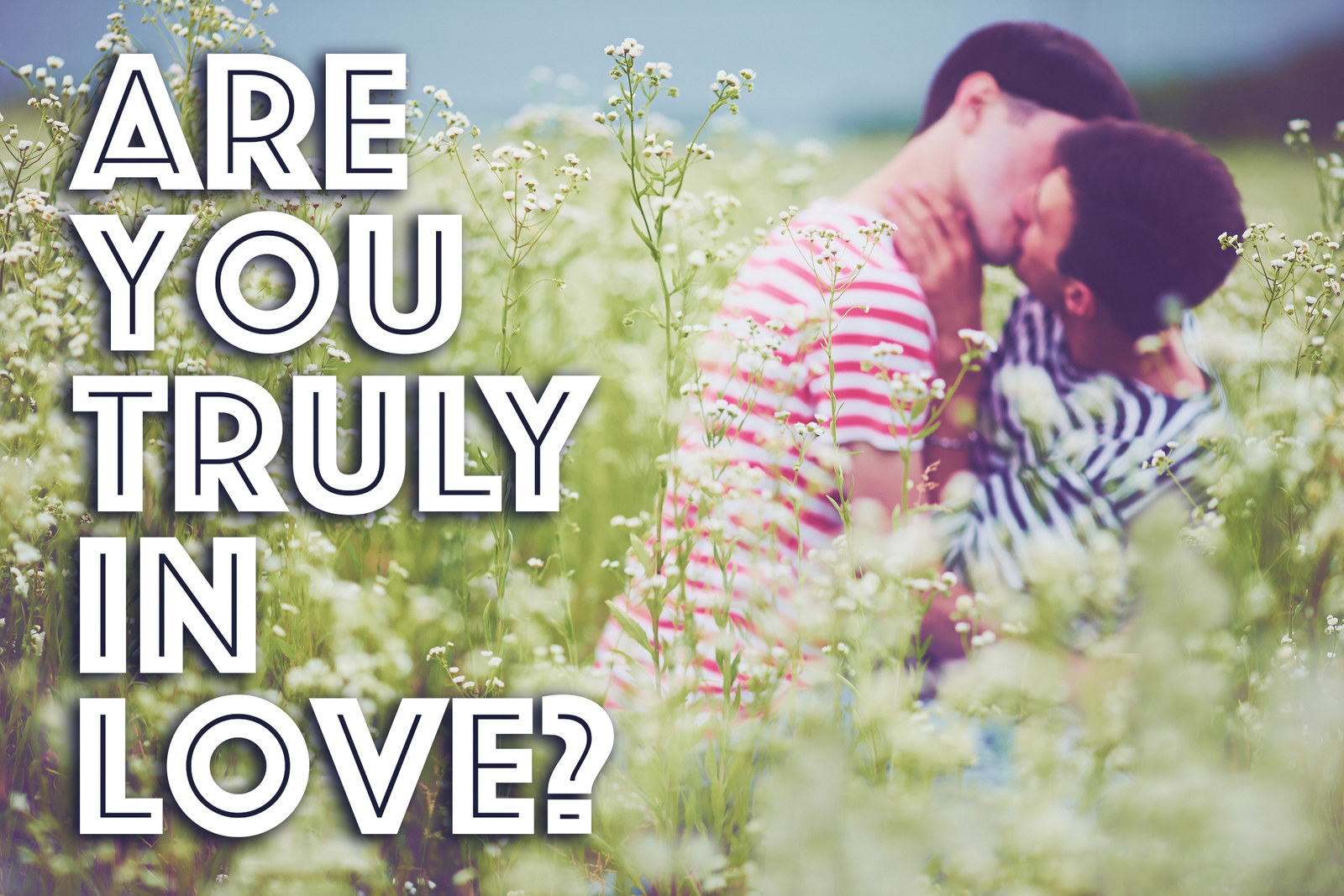 1. Gave them the last bit of chocolate even though you kind of wanted it.

2. Ate the last bit of chocolate, even though they wanted it, because you know they'll still love you even though you're a selfish arse.

3. Were not grossed out by their farts.

4. Thought something they did was cute, even though if anyone else did it, you'd be grossed out.

5. Told them something that wasn't very nice but needed telling – like that their breath stinks.

6. Tried harder to impress their parents than you've ever tried to impress anyone before.

7. Ditto for their friends.

8. Taken the piss out of them relentlessly but been pissed off when someone else did the same to them.

9. Boasted about their achievements as if you're their personal publicist to anyone who'd listen.

11. Ate the food they made for you, even though it was gross, because they made it for you.

12. Got excited by something that you previously thought was boring, because they were so excited by it.

13. Did stuff you still think it's boring, because it's important to them.

14. Did all that boring stuff and didn't laud it over them or expect anything in return.

15. Put your phone down whenever they started speaking to you.

16. Spent 48 hours together without once being irritated by each other.

17. Said sorry first after an argument.

18. Forgave them quickly after they'd apologised, even though you were really tempted to sulk.

19. Never considered breaking up with them, even in the middle of an argument.

20. Went to bed super late or super early because that was their routine.

21. Dropped everything to help them when they needed it.

22. Peed in front of them.

23. Didn't mind if they peed in front of you.

24. Felt comfortable enough to tell them the most gorey details about your period//bowel movements/a weird wart/some other gross medical thing.

25. Didn't mind when they told you about their gross medical stuff.

26. Watched a genre of film you hate because they like it.

27. Gave them a present without ever expecting anything in return.

28. Put way more effort into something for their sake than you would if it was just for yourself – like planning a holiday.

29. Went down on them for a considerable amount of time.

30. Cared about them having an orgasm as much as you cared about your own.

31. Didn't care if you didn't have sex.

32. Felt comfortable to be your truest, ugliest self in front of them.

33. Told them all your most embarrassing secrets and didn't feel judged by it.

34. Listened to all their deepest, darkest secrets and didn't judge them either.

35. Pushed them to do something that would be good for them, even though it would make things harder for you – like taking a prestigious job in another city or you had to support them financially for a while.

36. Could genuinely imagine spending the rest of your life with them.