Reader, my dreams have come true. Like I predicted when I first got wind of my faves costarring together in Dune, Timothée Chalamet and Zendaya are now besties.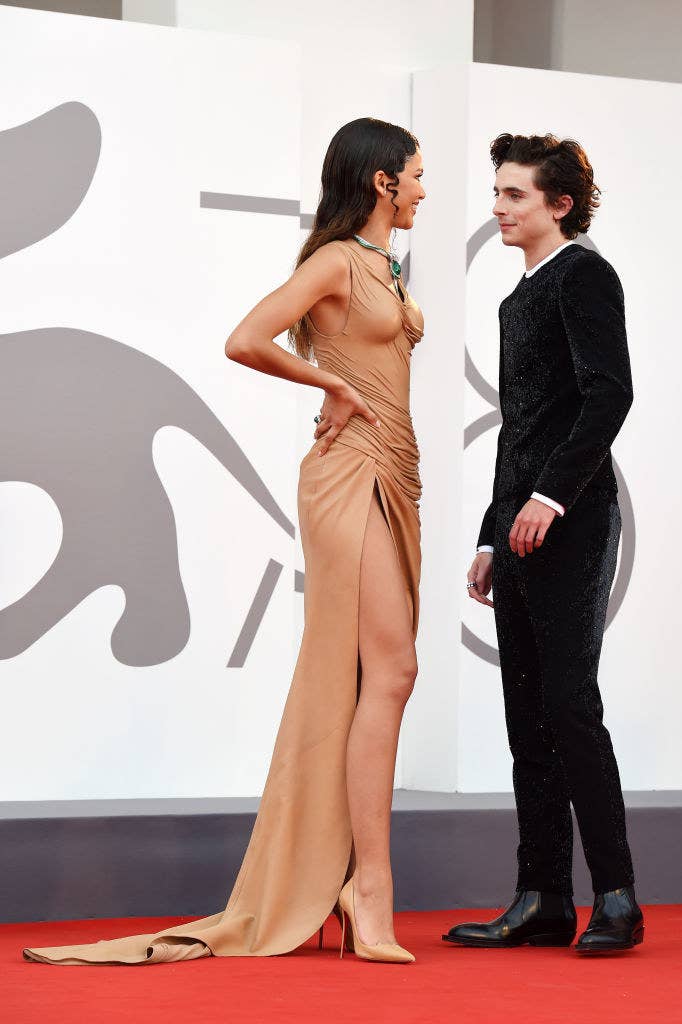 Stan Twitter rejoice! Bisexuals and pansexuals everywhere are crying! Meanwhile I, personally, have still not recovered from their red carpet debuts in Paris's Le Grand Rex and Venice Film Festival, respectively.
Am I over-invested in this friendship between two people who are complete strangers to me outside their public persona and who know nothing about me? Certainly! Do I care about the optics of this reality? How dare you say such a thing!
Anyways, the reigning king and queen of young Hollywood graced the covers of Entertainment Weekly this week, and were joined by their costars and director Denis Villeneuve to talk about the cast dynamic and the making of the larger-than-life sci-fi film.
As you know, the 2021 adaptation of Frank Herbert's classic novel follows Paul Atreides (that's Timmy) as he and his family set up a fiefdom on the harsh desert planet of Arrakis, aka Dune. The heir of House Atreides, he's stirred by haunting visions of Chani (the one and only Zendaya), a Fremen warrior who warns of great turmoil to come. Oh, and did I fail to mention they're love interests, too?
Speaking in an exclusive interview with EW, Zendaya talked about how she immediately clicked with Timothée and the rest of the cast. "I didn't want to leave," she said, recounting how she was on set for only a week. "Denis had such a warmth, and there was a familial quality to the way it felt when I got there. I felt very welcomed by the crew and cast, everybody was so lovely to me...I became very close with Timothée. We were like, 'Oh, this is great, we're gonna be besties, I can tell.'"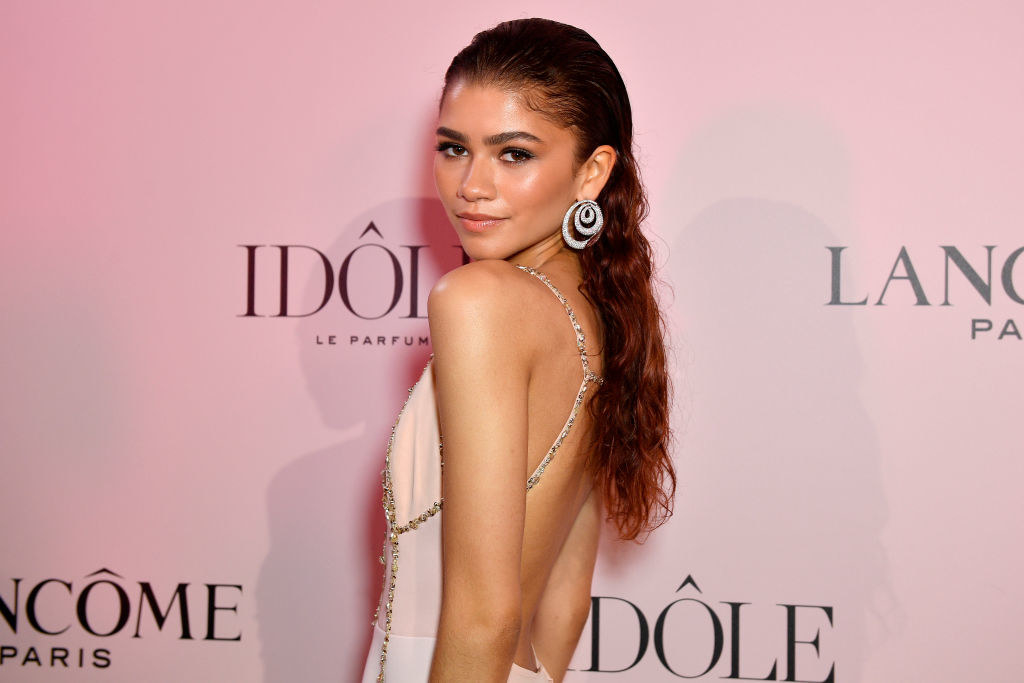 The Spider-Man star also shared that she would love to film a sequel to the film, as the novel's dense nature required Denis to split the narrative in half. "There's so much story left to be told. I would love to spend more time with these characters," she explained. "I learned so much as an actress and became better just from that experience of being around Denis, watching him interact with his actors and run sets."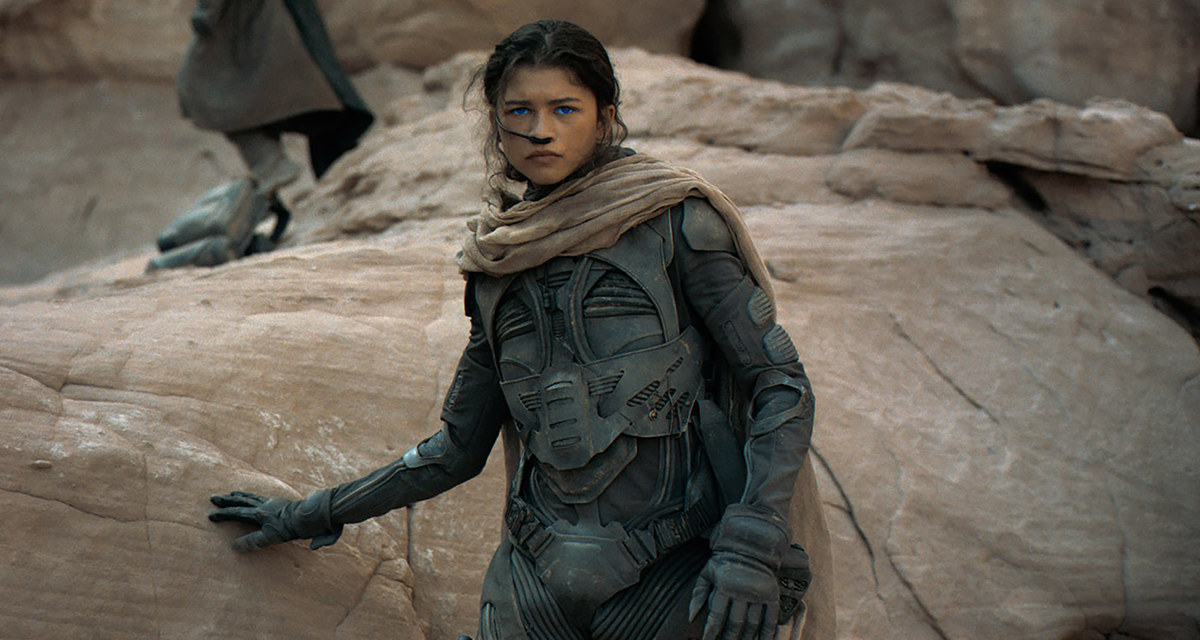 "I also became wonderful friends with Timothée, who's now like my family I would say," she continued. "We talk all the time about how fun it's gonna be if we get to do it. Selfishly, I want to do [a second film] to have fun and spend time with my friend."
The 25-year-old actors have previously spoken about their close friendship and mutual admiration of each other's talents. And by "mutual admiration," I mean absolutely gushing over each other like the stans that they are.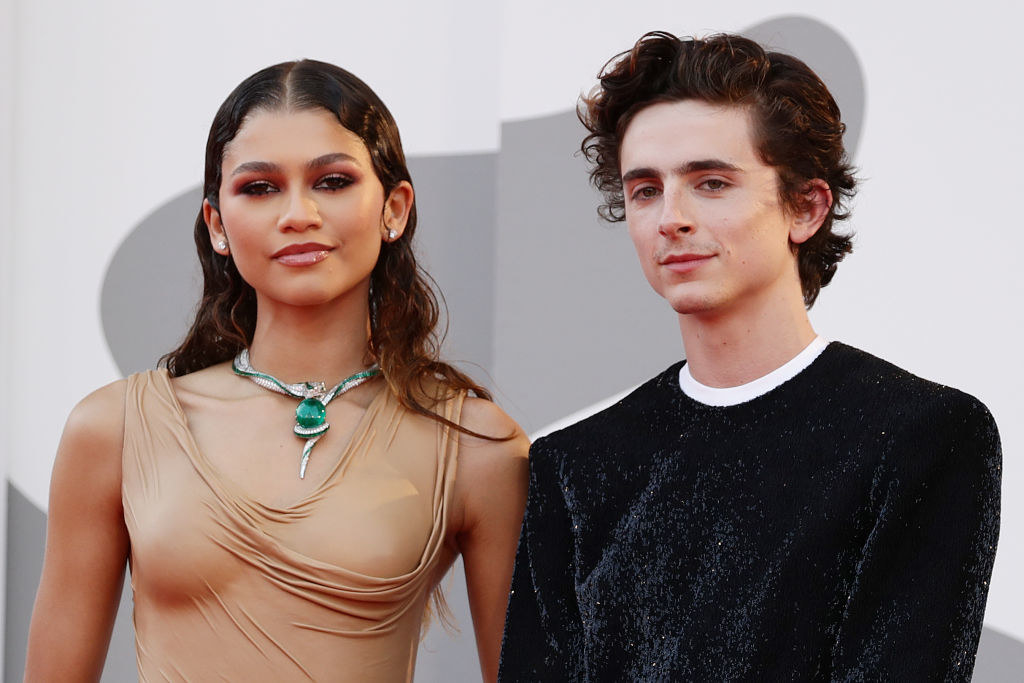 In a joint interview with E!, Zendaya said the two are going to be "friends for life." Meanwhile, Timmy praised her red carpet looks, saying, "She's killing it!" (It's true.)
And who could ever forget this, the single sweetest Twitter interaction to ever exist:
Well, that's it from me! I, for one, will definitely be staying on the Zendaya-Timothée friendship beat (platonic ship name Zenthée? Timdaya?) and living vicariously through both of them.