And not just any ol' Timmy either — we're talking about Met Gala 2021 co-hosting, white suit–wearing, high-top Converse–donning Timothée Chalamet.
It's the Dune star's first Met Gala, and Vogue announced his hosting role in May, writing that he is "the most influential man in fashion. His unexpected mix of streetwear, lack of a stylist, and embrace of avant-garde labels sets him apart from his peers."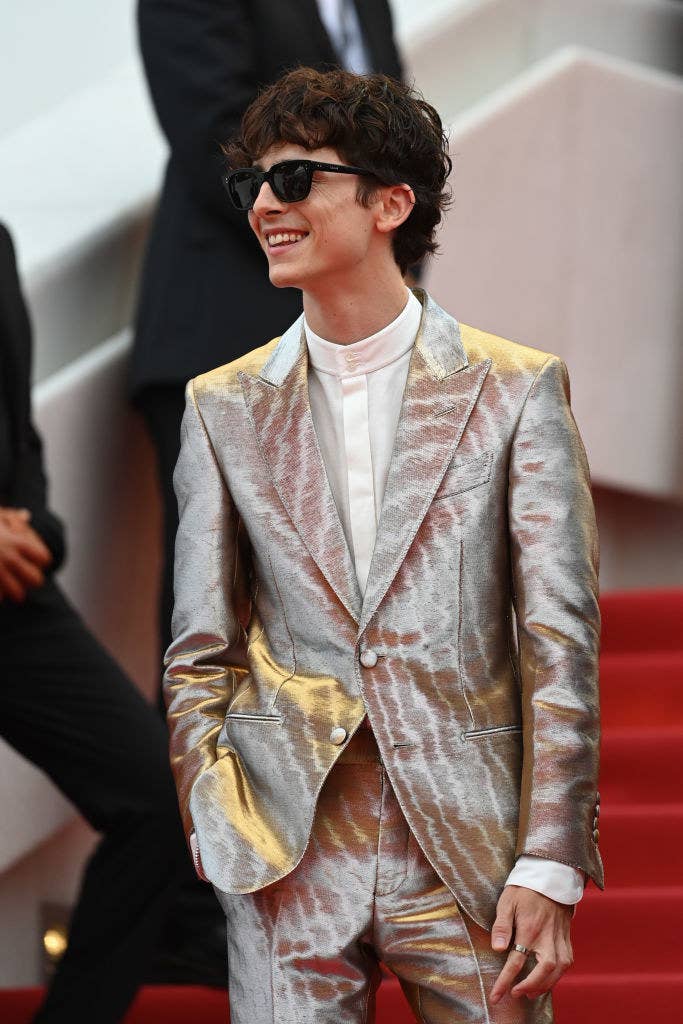 It's pretty much expected that any time you see this man on the red carpet, he's going to be showing out.
While this isn't my personal fave (sorry, but the all-fuchsia suit and harness look literally exist), in my opinion, it's a clean-cut and classic look — kinda on brand for this year's "In America: A Lexicon of Fashion" theme.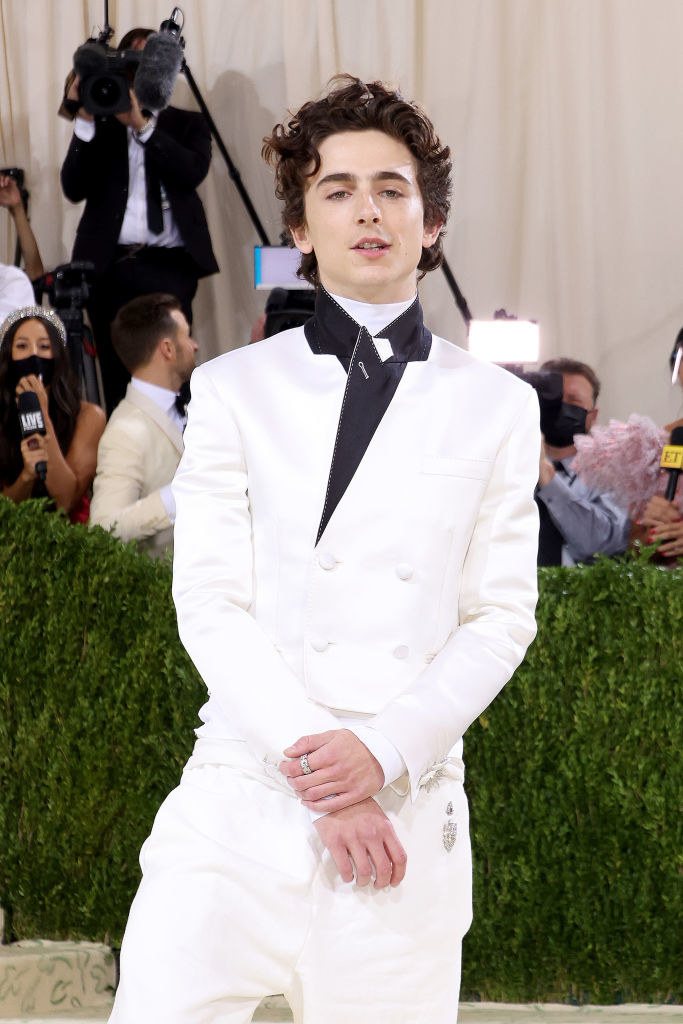 And you may disagree (which is fine, but ultimately misguided), but I think it's giving Hot Priest from Fleabag vibes.
Please tell me you see the comparison.
In conclusion, no thoughts except Timothée Chalamet and his Converse.