The Guatemalan American actor starred in HBO's five-episode US remake of the divorce drama Scenes From a Marriage, led the thriller film The Card Counter, and voiced Gomez Addams in the animated The Addams Family 2. And who could forget about Dune, which is set to premiere in theaters and on HBO Max this Friday?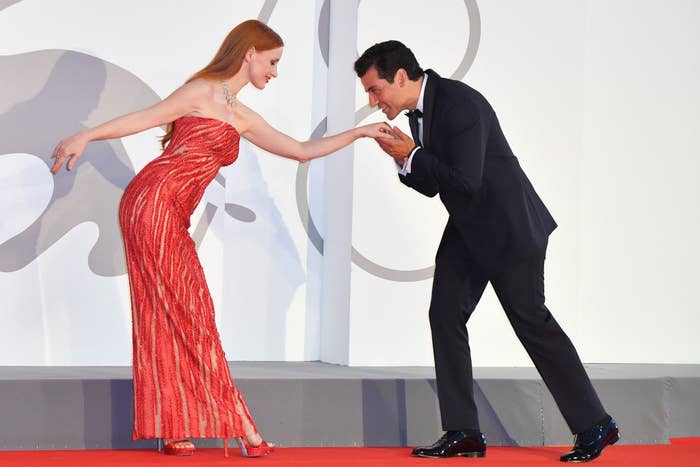 And before we get into it, I'd just like to take a moment and appreciate Oscar's 'fit for this interview. Particularly, I'd like to highlight his gold chain and the [redacted] effect it's having on me.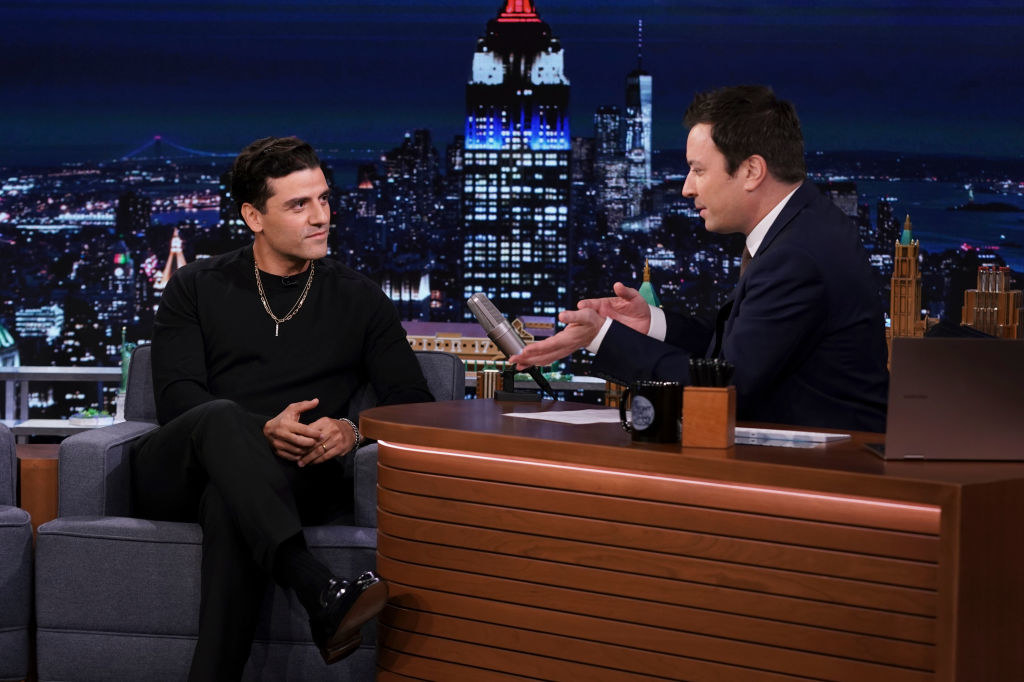 Anyway, the 42-year-old discussed his audition process for Dune, during which he was essentially ghosted for two years. "I write to [director] Denis [Villeneuve] and say, 'I hear you're doing Dune; big fan over here.' And then he wrote back, 'So you're a fan of Dune? Interesting,'" Oscar said in a mystical voice. "That was it. Didn't hear anything for two years."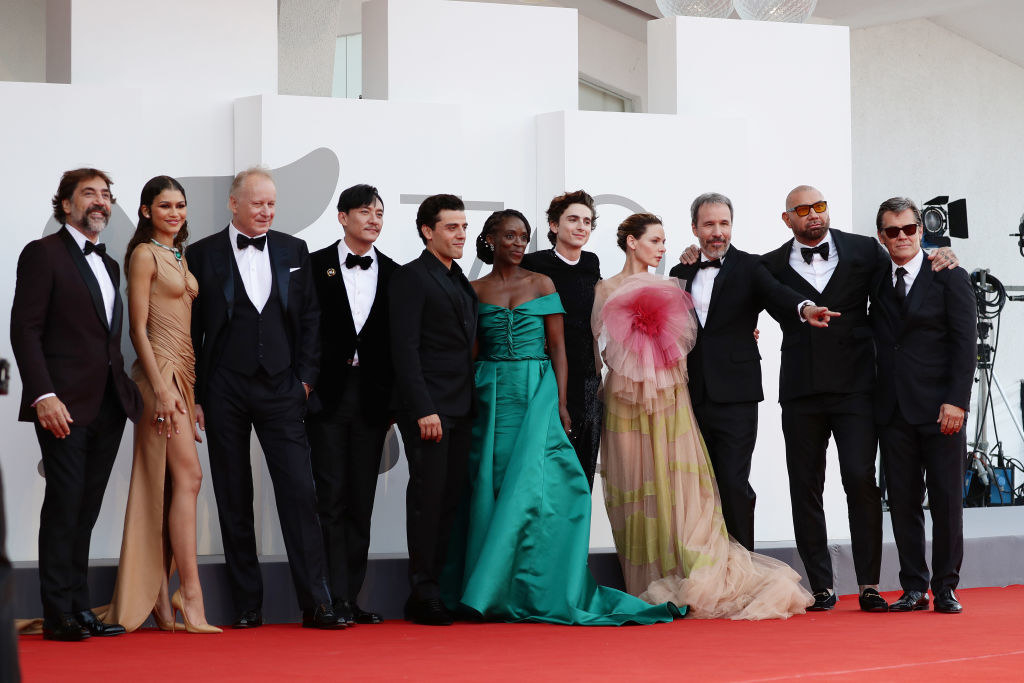 But as we all know, all's well that ends well! After two years, Denis sent Oscar a script and told him to review it to see where he "fit in." The Star Wars alum was already gravitating toward his character, Duke Leto — the powerful and noble leader of House Atreides and father to Timothée Chalamet's Paul Atreides — and said he "just knew there was a beard to be explored."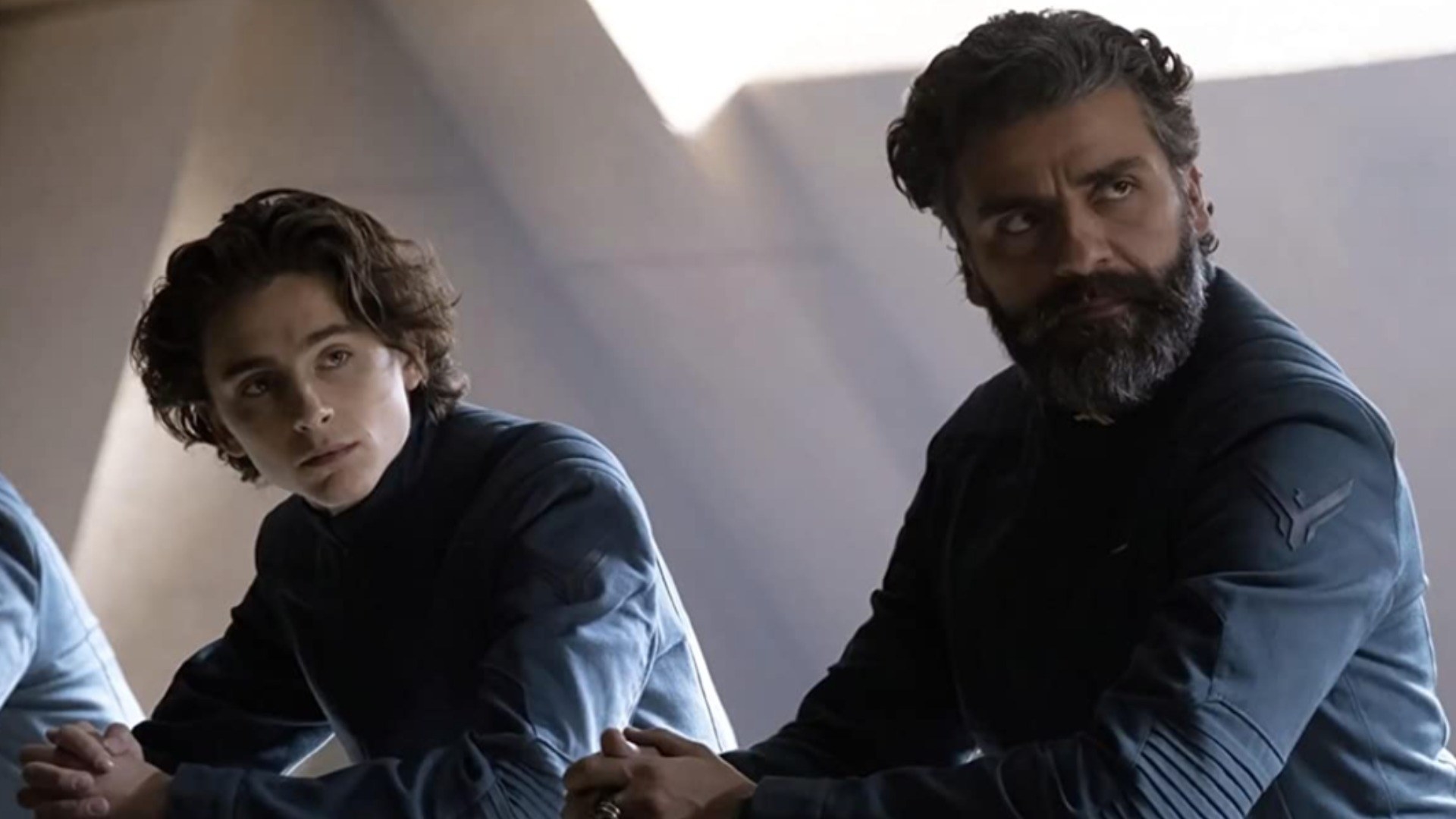 When asked how he would bond with his "sweet little baby boy," Timothée, Oscar joked, "I just would hold him a lot, stroke him." And thankfully, this isn't really a joke because there's photographic evidence of this happening.
While on set, Oscar and Timothée even exchanged songs on the guitar, which leads us to the most important point of the evening — the Ex Machina star serenading the audience with an original (!) rock ballad–esque lullaby about hippopotamuses. "Here's the thing: I remember I played it for Jessica [Chastain's] daughter, and she started crying. So it can be intense," he said before launching into "the Hippo Song."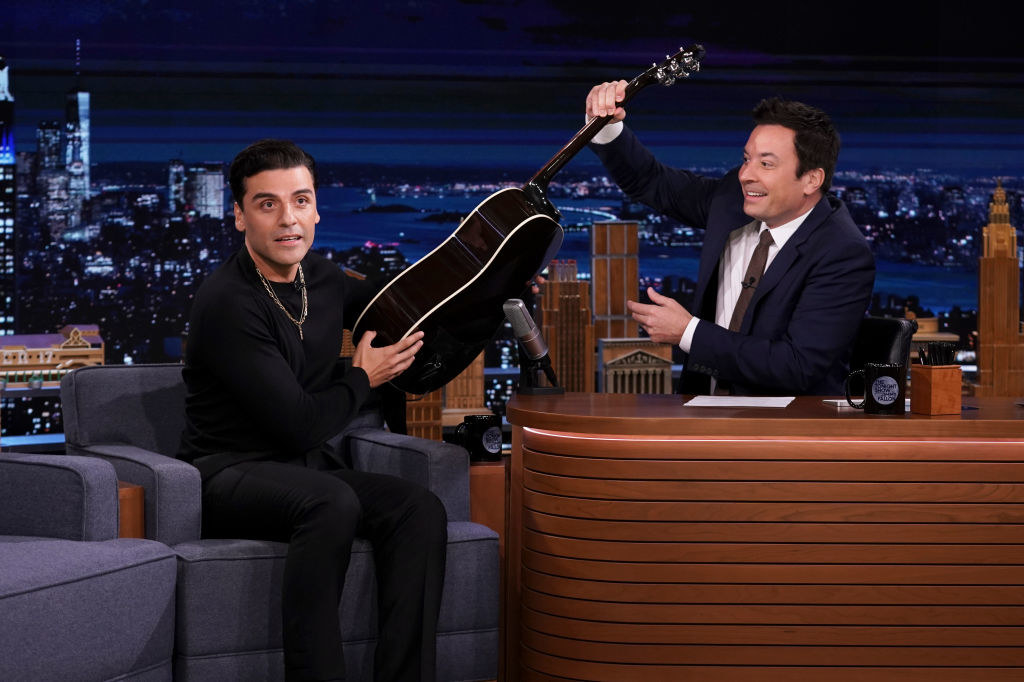 Reader, I can't even begin to describe the growling bayou-inspired tune and voice Oscar employs in this song, and how strangely alluring and sexy it is, so you're just going to have to check it out for yourself here. Meanwhile, here's a GIF of Oscar and Jimmy absolutely jamming out to "the Hippo Song," made especially for you.
That's it from me! Now, if you don't mind, I'm going to be daydreaming about being a guitar for...no reason whatsoever.