Olivia Rodrigo — it goes without saying — has had an absolute whirlwind of a year since she dropped "Drivers License" back in January.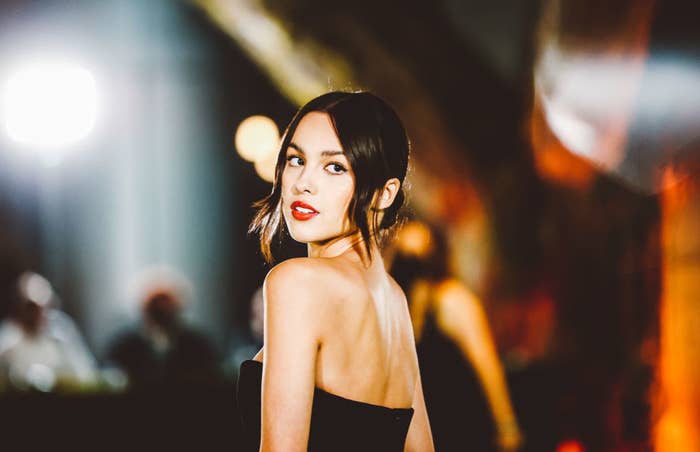 Since then, the 18-year-old (!!!) singer-songwriter has had to navigate an explosive rise to pop stardom, including all the adoration and criticism that comes with it.
Speaking with Teen Vogue for its October cover, the Disney alum opened up about her career and what it's been like dealing with negativity — particularly the controversy surrounding accusations of copying songs from the likes of Taylor Swift and Paramore.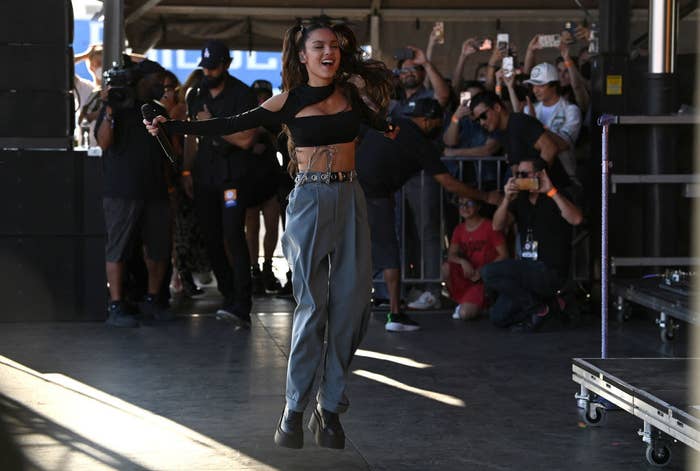 Last month, Olivia reportedly gave millions of dollars to Taylor and Hayley Williams after retroactively crediting them on "Deja Vu" and "Good 4 U," respectively. Earlier in the summer, Olivia added Taylor, Jack Antonoff, and St. Vincent — who cowrote "Cruel Summer" — as credits to the former song, while "Good 4 U" credited Hayley and Paramore ex-guitarist Josh Farro for using the 2007 smash single "Misery Business."
Opening up about the additional credits for the first time, Olivia said, "Writing songs about how I feel has always been easy and fun for me, and I think the business side of music has been something I've had a harder time learning."
"I think it's disappointing to see people take things out of context and discredit any young woman's work," she added, saying that interpolation is common in music and she tries not to pay attention to the noise surrounding her work.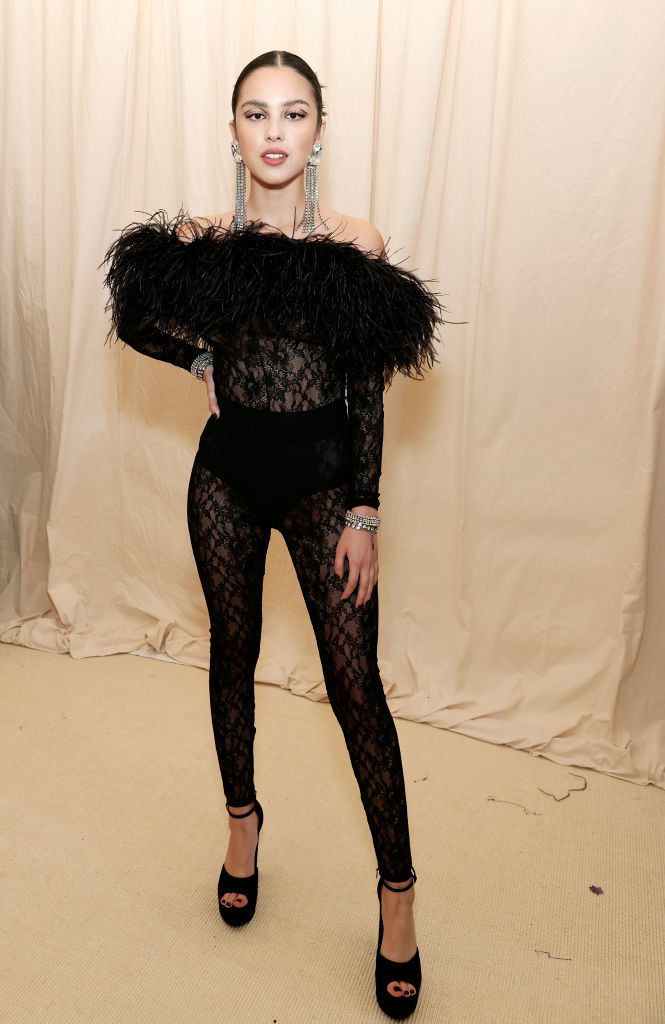 "But at the end of the day, I'm just really proud and happy to say that my job is being a songwriter," she explained. "All music is inspired by each other. Obviously, I write all of my lyrics from my heart and my life first. I came up with the lyrics and the melody for 'Good 4 U' one morning in the shower."
Ultimately, "What's so beautiful about music is that it can be so inspired by music that's come out in the past," she said. "Every single artist is inspired by artists who have come before them. It's sort of a fun, beautiful sharing process. Nothing in music is ever new. There's four chords in every song. That's the fun part — trying to make that your own."