Yeah, whatever, I'm being dramatic, but it's completely warranted! In a new Q&A with playwright Jeremy O. Harris for GQ, the 22-year-old revealed that some of his songs could have sounded entirely different.
Two of Lil Nas X's collaborations — the chart-topping "Industry Baby" with Jack Harlow and the trumpet-backed "Dolla Sign Slime" with Megan Thee Stallion — were planned to feature other artists.
"I don't usually ask for features like that," the singer-rapper shared. "But for every feature I did ask for on this album, like, every single one of them worked…besides Drake and Nicki [Minaj]."
"I didn't ask them directly," Lil Nas X clarified, adding that he wanted Nicki on "Industry Baby" and Drake on "Dolla Sign Slime."
But all's well that ends well. "I feel like things always work out," he explained. "Jack Harlow ended up being, like, the best option. I'm not sure how comfortable Nicki would have felt with that video or whatnot."
Back in September, Lil Nas X appeared on The Breakfast Club, where he mentioned Nicki and Drake declining features. He said, "[Drake] was still working on Certified Lover Boy, and he was 100% focused on that, and I understood completely. And he said he's down to do something, but just [it wasn't] the right time."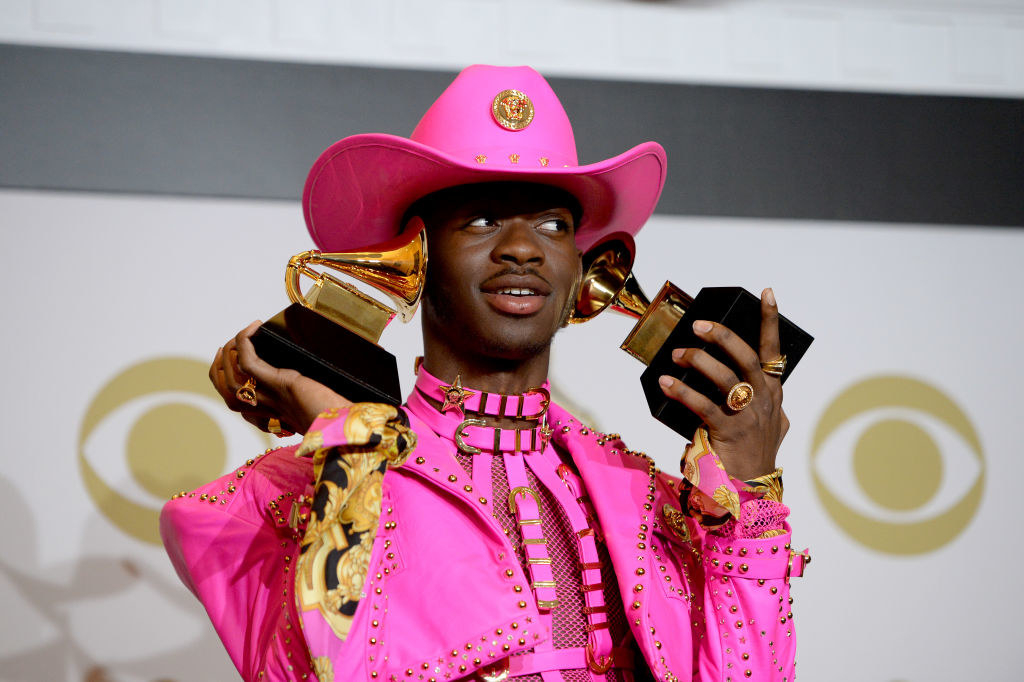 While speaking to Jeremy, Lil Nas X also reflected on his journey thus far, saying that he feels "blessed" for his platform. "Nobody even thought that I would be here. Everybody was like, 'One-hit-wonder this, one-hit-wonder that.' And now it's amazing that my competition was Drake," he said, adding that the Toronto-born rapper is his "idol."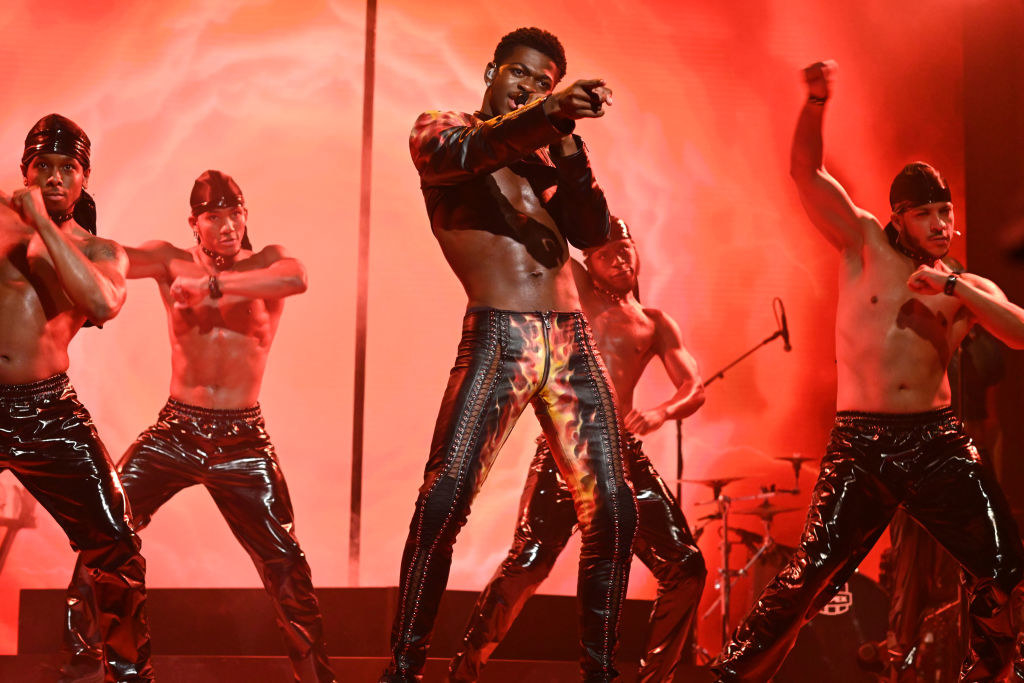 He also joked about a potential feature with Azealia Banks — the gifted New York City–based rapper who has a penchant for starting any and all kinds of beef. When told to put her on a track, Lil Nas X said, "Azealia shits on me too much, though! And I think it's funny in a way. I still love Azealia Banks' music."