Unfortunately for Paris, Emily is here to stay. The polarizing Netflix series Emily in Paris was just renewed for an additional two seasons.
Season 2 of the American-out-of-water show followed the titular protagonist (let's be real, more of an antagonist, played by Lily Collins) as she navigated the fallout of her affair with Gabriel (Lucas Bravo) and a budding romance with British hunk Alfie (Lucien Laviscount).
And — spoiler alert! — the season notably ended on a cliffhanger: Emily attempted to finally commit to Gabriel (after Alfie revealed he stayed in the City of Love for her, of course), only to find out the star chef had just reconciled with his former flame, Camille (Camille Razat).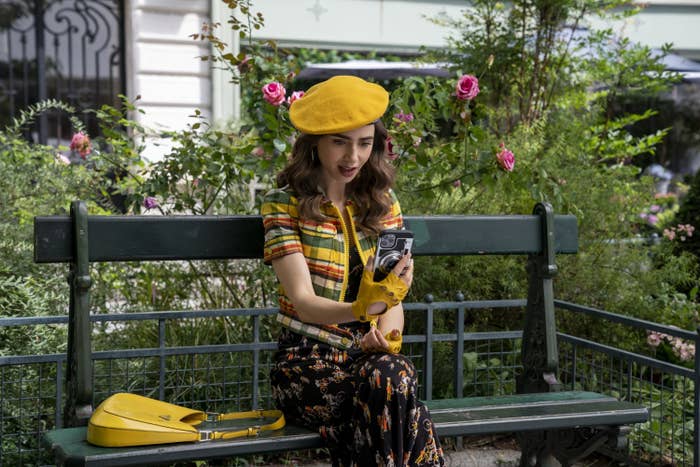 The renewal of the Emmy-nominated show is perhaps not surprising. According to Variety, the second season immediately debuted in first place on Netflix's Top 10 in more than 90 countries, with an estimated 107.6 million viewers in less than a week.
Season 3 will once again shoot at the Studios of Paris in spring or summer 2022. The series may even take Emily to new locations, including London, aka Alfie's turf 👀.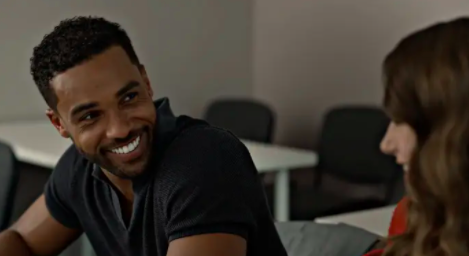 On Instagram, Lily celebrated the news with a series of full-body selfies, where she wore an Emily in Paris T-shirt. "I can't tell if Emily would love or hate this announcement outfit, but she'd be screaming either way," the actor joked in the caption. "Truly love you all, thanks so much for the incredible support. Seriously cannot wait for more. Merci Beaucoup!!..."
For their part, begrudging fans (me) ironically (and somewhat unironically) welcomed the news with open arms:
Others celebrated the potential of a rumored crossover (Netflix execs, if you're reading, I beg):
Cause of death: this tweet:
I am somehow both elated AND deflated:
Need my escapism stat!
What do you think? Is Emily in Paris Emmy-worthy? Is it a cover for an elite money laundering scheme? Does it even matter? LMK in the comments!