Elle Fanning has been consistently serving looks on the press tour for the second season of The Great, in which she stars as Catherine (yes, the Great) alongside Nicholas Hoult's Emperor Peter.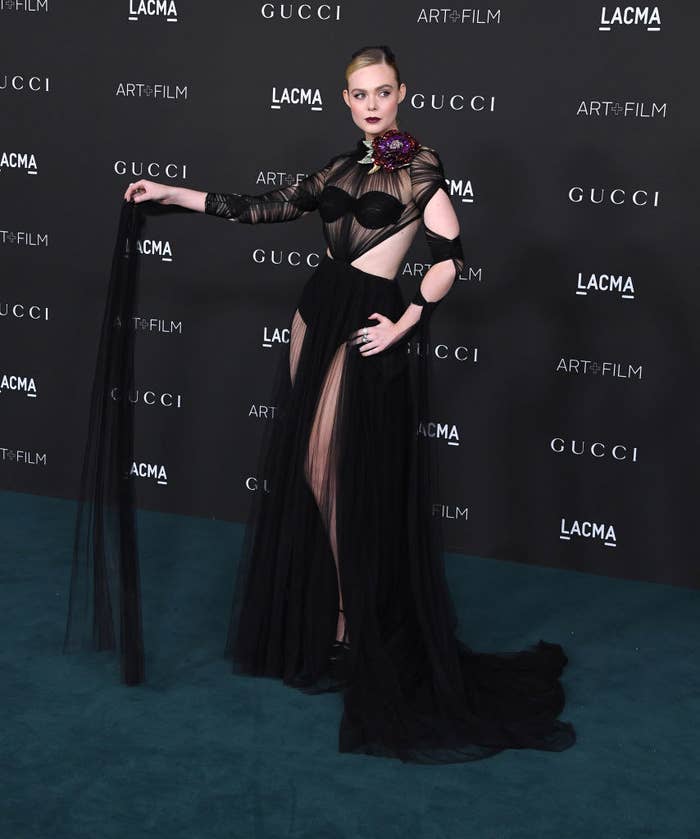 And, last night, she once again dazzled on the InStyle Awards carpet with a truly jaw-dropping gold, jewel-encrusted chain top fit for royalty!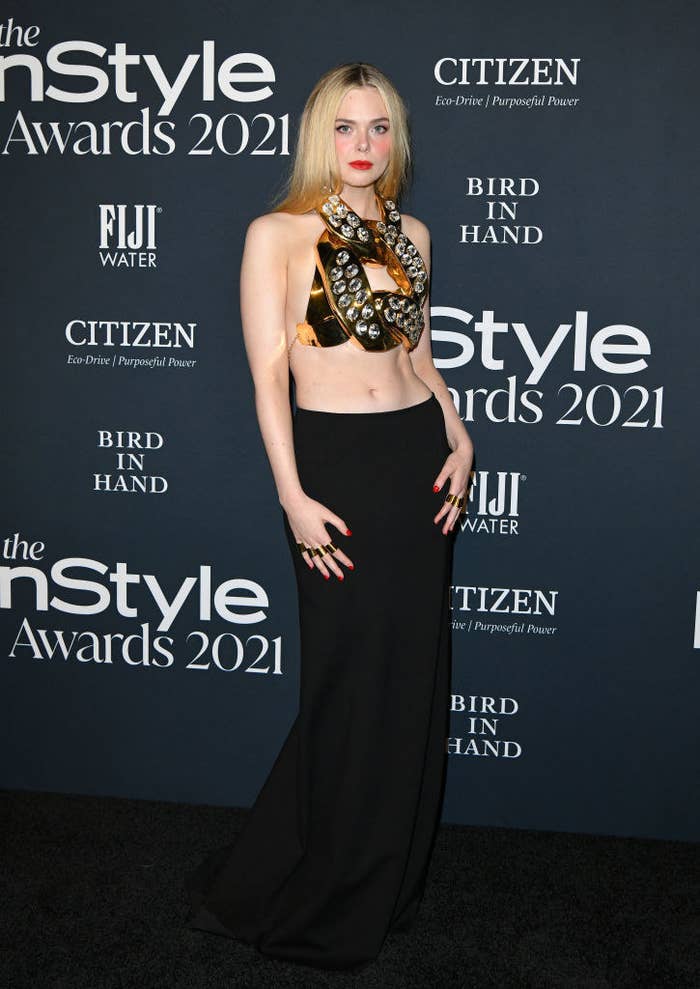 Like, let's just take a moment and appreciate this ethereal fit!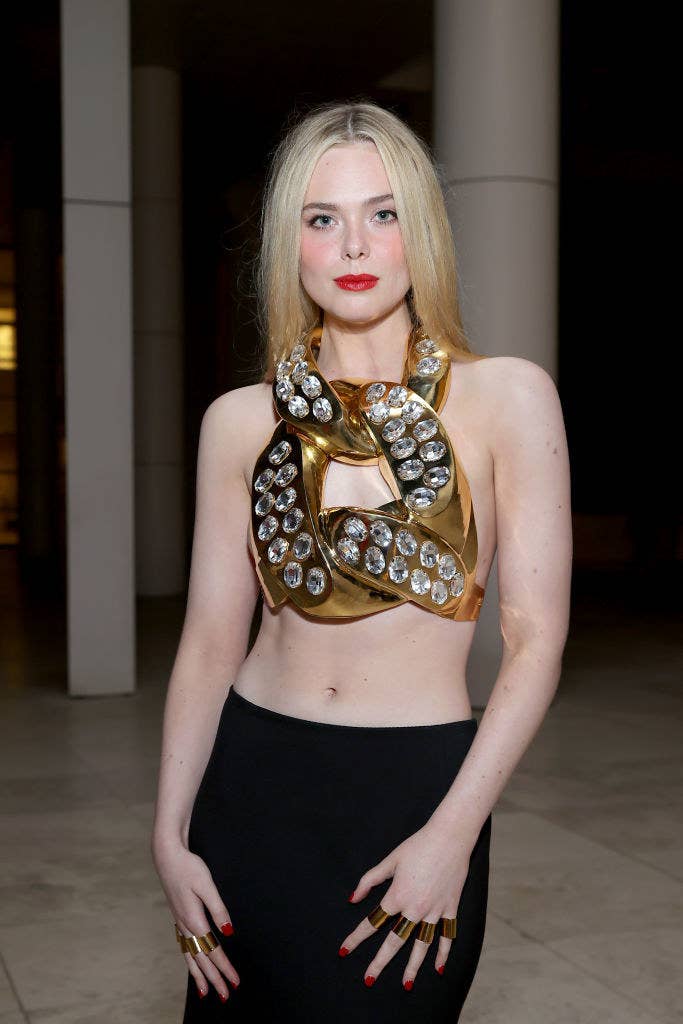 Elle's dress — from Balmain's Spring/Summer 2022 collection curated by creative director Olivier Rousteing — features a simple black floor-length skirt, which directs all our attention to her larger-than-life necklace-as-a-top ensemble. Held up by the starlet's neck and a tiny chain across her back, it's miraculous that she can even stand straight at all!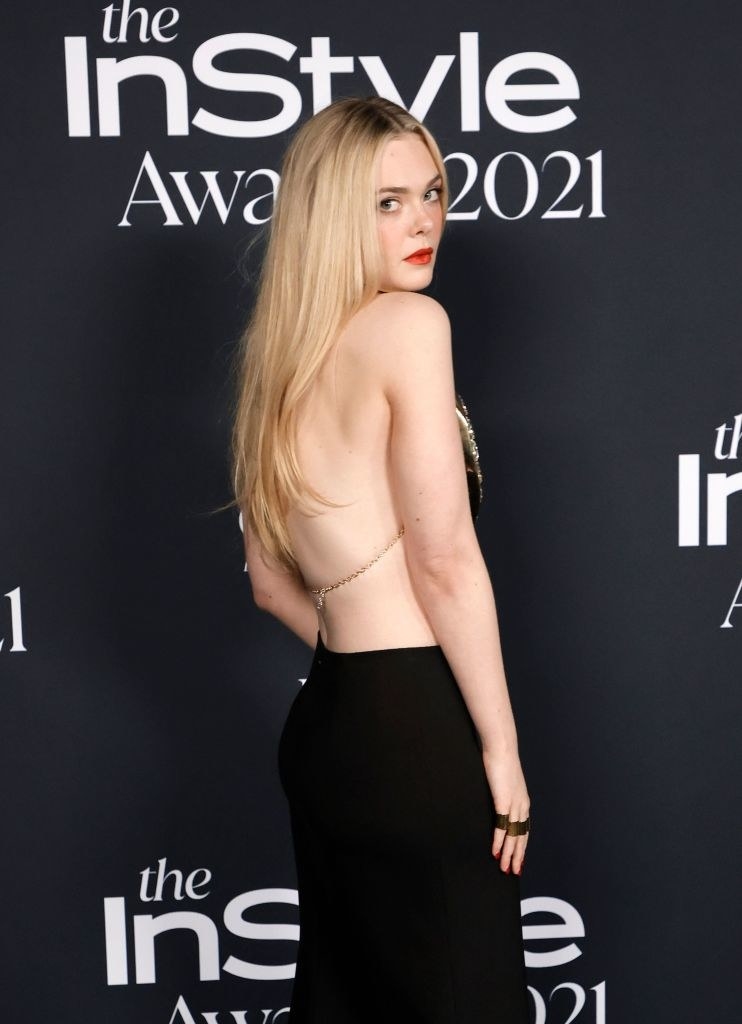 In an Instagram post, Elle praised her longtime stylist Samantha McMillen for putting the look together — and for being named 2021's Stylist of the Year. "THIS. WOMAN. My Mama Unicorn won STYLIST OF THE YEAR tonight," she wrote of Samantha, who has worked with such clients as Brie Larson and Ryan Gosling. "But Samantha McMillen is my stylist of the year every day!"
She continued, "We cried as I finally watched her step into the deserving spotlight. We have worked closely for 10 years. She is family. Samantha treats each of her clients with love, respect, and most importantly KINDNESS! I love you. THIS IS YOUR NIGHT TO SHINE IN YOUR EXQUISITE GOWN! Thank you for asking me to join and celebrate all that is the wonderful you.🌟🦄"
The gown definitely gave off the same vibes as Bella Hadid's NSFW Cannes Film Festival look by Schiaparelli, which I, personally, adore. The model's red carpet look also featured a rhinestone-studded necklace as a top, the difference being that it was shaped as lung passageways instead of an interwoven chain.
In conclusion — more oversized necklaces as tops on the red carpet! Please, and thank you!!!