Adele's New Album — Which She Called Her "Ride Or Die" — Is Coming In November
"I've learned a lot of blistering home truths about myself along the way."
Grab your tissues and your headphones, folks, because Adele's 30 is on the horizon.
The powerhouse singer-songwriter's fourth studio album is incoming — set to release Nov. 19. In a statement on social media announcing the date, the 33-year-old said she's "ready to finally put this album out."
She described the process of making the album — which has been in the works for three years now — as "a maze of absolute mess and inner turmoil!" in an emotional tribute to the project on Instagram and Twitter.
"I've learned a lot of blistering home truths about myself along the way," she continued. "I've shed many layers but also wrapped myself in new ones. Discovered genuinely useful and wholesome mentalities to lead with, and I feel like I've finally found my feeling again. I'd go as far as to say that I've never felt more peaceful in my life."
The multi-Grammy-winning artist also said 30 was her "ride or die throughout the most turbulent period of my life." She likened the album to a friend who was always there for her — ready with a bottle of wine, magazines, face masks, and bath salts.
"And then that friend who no matter what, checked in on me even though I'd stopped checking in with them because I'd become so consumed by my own grief. I've painstakingly rebuilt my house and my heart since then and this album narrates it."
Adele previously opened up about the intense creative process behind 30. In a historic dual cover with the US and UK versions of Vogue, she shared how her divorce from Simon Konecki impacted the personal details of the project. "It's sensitive for me, this record, just in how much I love it. I always say that 21 doesn't belong to me anymore. Everyone else took it into their hearts so much. I'm not letting go of this one. This is my album. I want to share myself with everyone, but I don't think I'll ever let this one go."
She also said she hopes her album will allow her son, 8-year-old Angelo, to eventually understand the reasoning behind the divorce. "I feel like this album is self-destruction," Adele told British Vogue, "then self-reflection and then sort of self-redemption. But I feel ready. I really want people to hear my side of the story this time."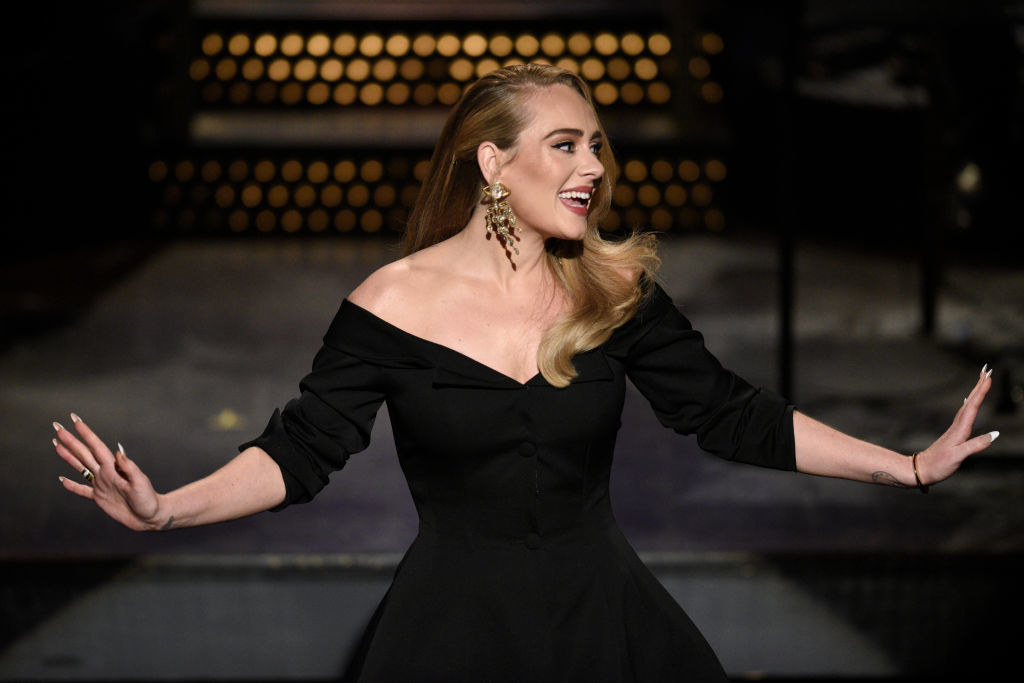 Last week, our favorite Brit offered a brief instrumental snippet of her first single, "Easy on Me," coming Oct. 15. And, in a rare Instagram Live, she even played a 40-second chunk of the track. (Warning: I am not liable for any tears or goosebumps that are produced as a result of listening to the aforementioned 40-second snippet below.)
Well, IDK about y'all, but I am blocking off my schedule on Nov. 19. Don't call, don't text, we're going ✈️ Adele's 30.