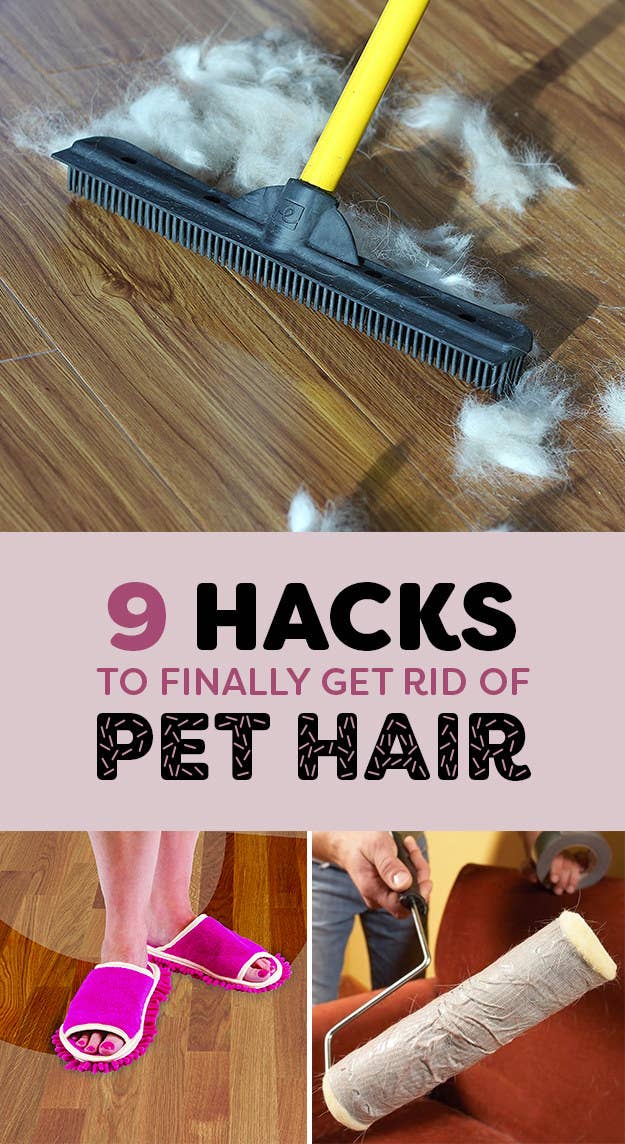 1.
Spritz car upholstery with water, then scrape with a squeegee.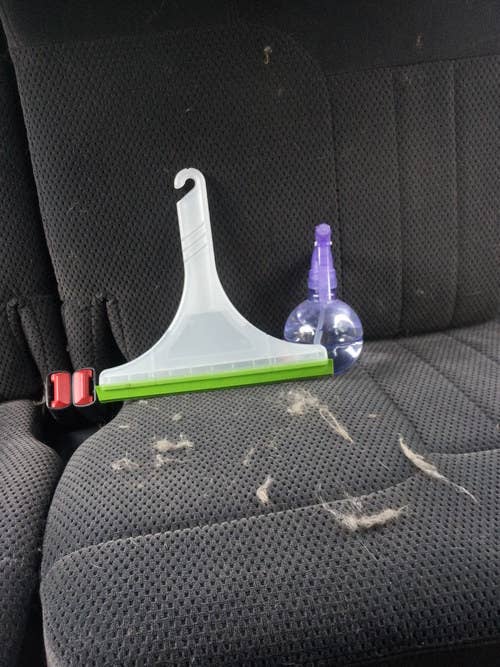 2.
Wrap duct tape around sticky-side-out around a paint roller to tackle any remaining hair, or for more daily maintenance.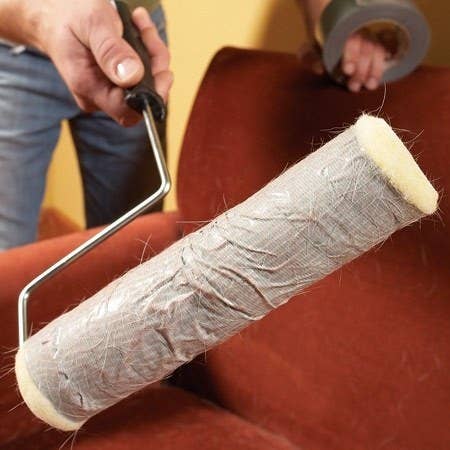 3.
Before vacuuming carpets and rugs, sweep with a rubber broom that has a squeegee on one side, like the FURemover, $19.95 on Amazon.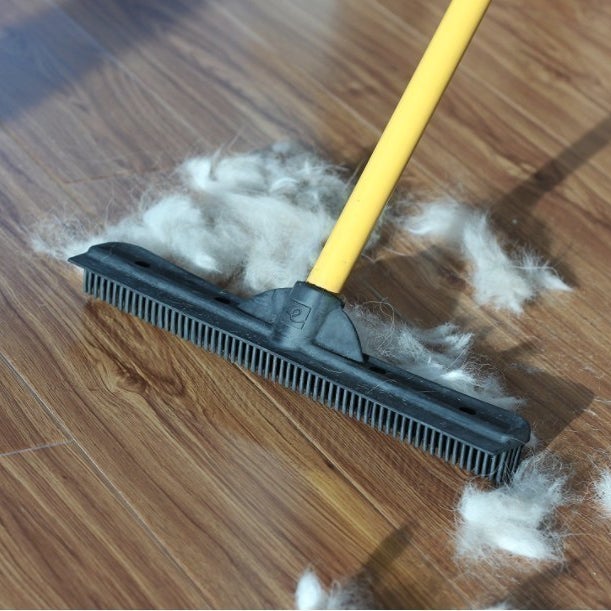 Save your back from the shower squeegee hack here — if you have a lot of carpet and a pet that sheds, you know you don't want to be on your knees scraping all day.
The photo on the right is an actual customer photo, and their review is promising, too: "The photo is from out dogs favorite spot on the carpet and we couldn't see ANY hair when I started raking!!!"
4.
Then before you vacuum, spray the area with diluted fabric softener.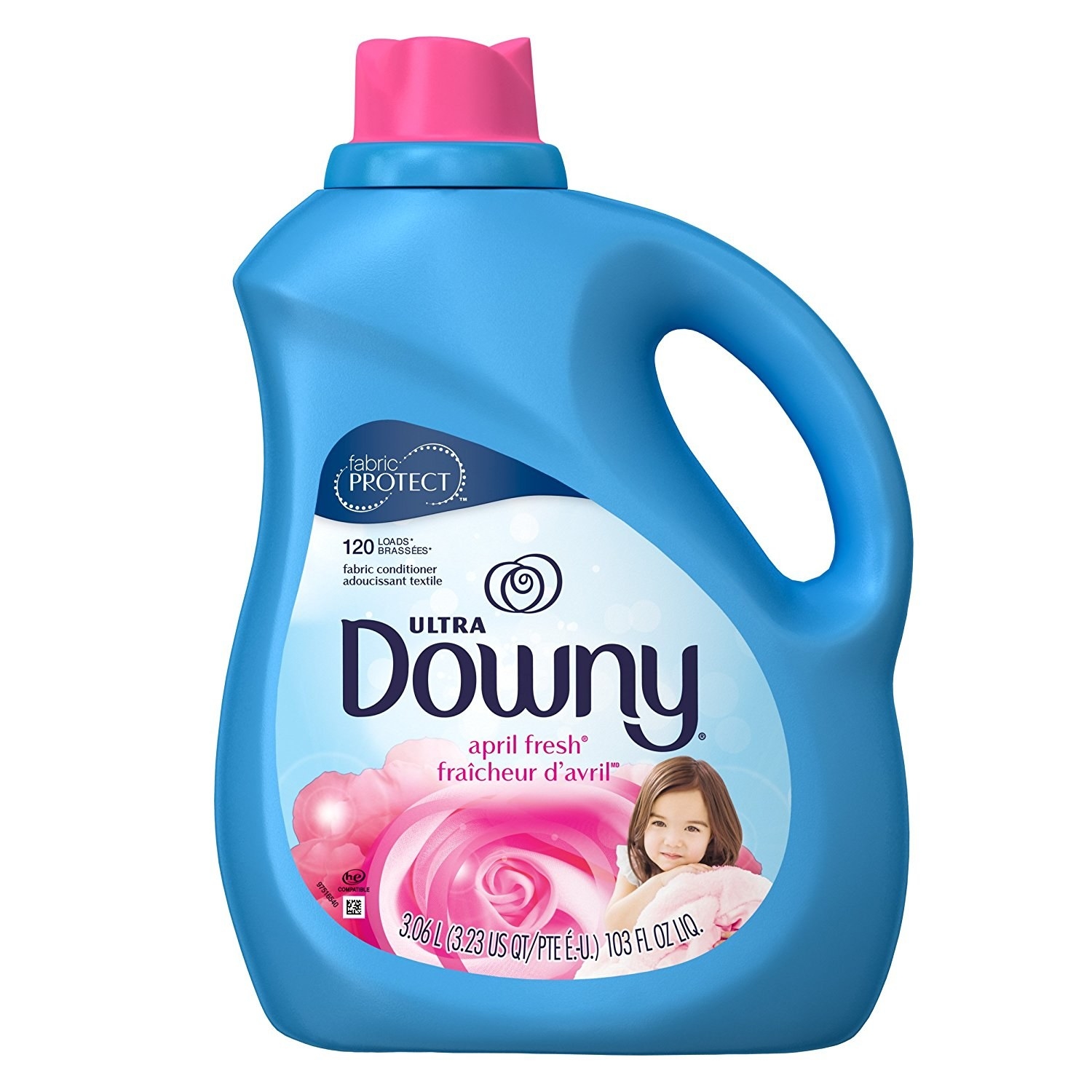 5.
Skip vacuuming on your hard floors, which just blows the hair around. Instead, try a microfiber dust mop (or dust slippers) — but never wash them with fabric softener.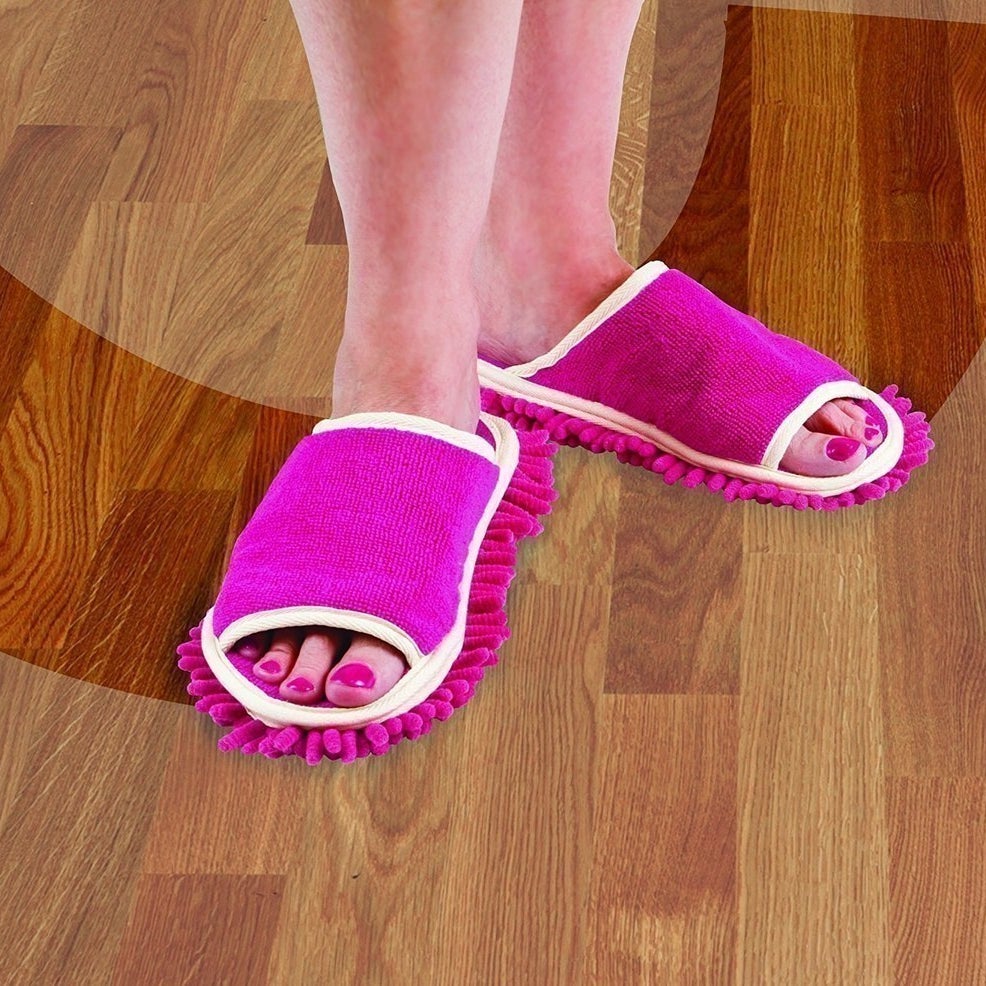 The rubber broom option may work on uncarpeted floors, too, but microfiber ~noodles~ like the ones on these slippers, $12.05, and this mop, $18.99, are more efficient to use on smoother floors.
Avoid fabric softener because it can reduce the ~static cling~ that makes the microfiber work so well — it's why if you skip fabric softener or dryer sheets in a load of clothes, they're more likely to be static-y and lightly shock you.
From a promising review of the slippers:
"I have two cats, one of which is a long-haired thing, and I just don't have the time to sweep our tile and hardwood floors daily to get their hair up. So when I ran across these slippers on Amazon I figured I'd give them a try, and I've been quite pleased with the results. They're also excellent on human hair, which is why I've now purchased a pair for my teenage daughter to wear when she's fussing with her 'do in her bathroom. No more furry floors for me!"
6.
Attract hair on a small rug, piece of clothing, or other upholstered area with a lightly dampened rubber glove.
7.
Tons of hair stuck to your clothes? At the very beginning of your laundry cycle, put your dirty clothes in the dryer with a dryer sheet for 10 minutes.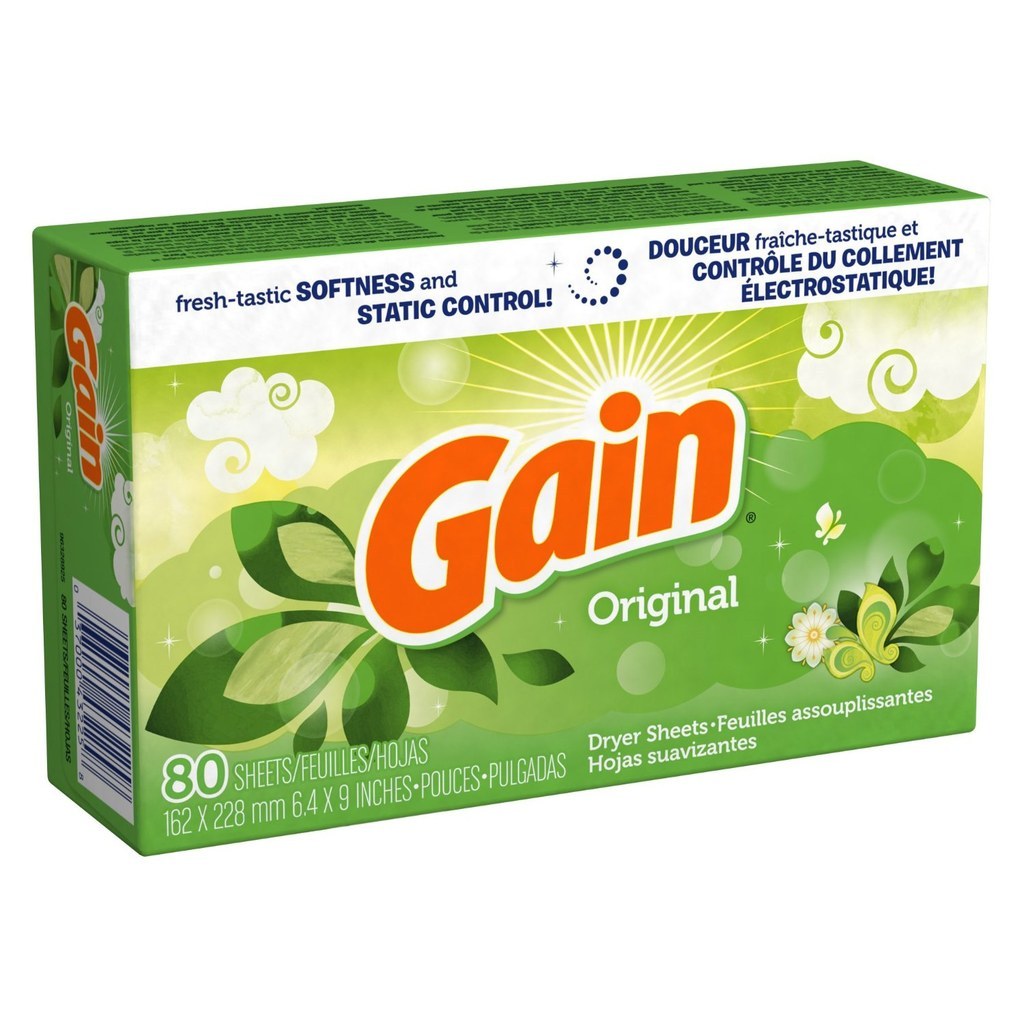 8.
Scrape hair off your furniture's anti-scratch felt with a cheap emery board nail file.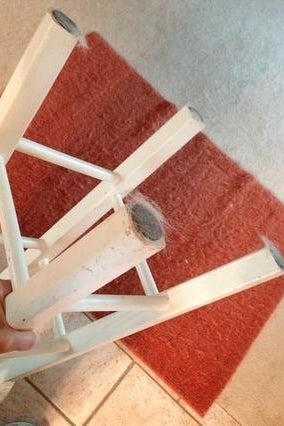 You can have it perfectly cleared in seconds: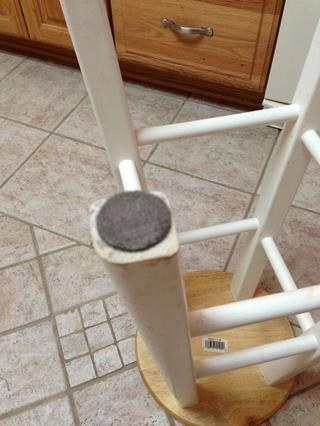 9.
Cover your pet's favorite chair or sofa arm with a pretty but easy-to-remove piece of fabric.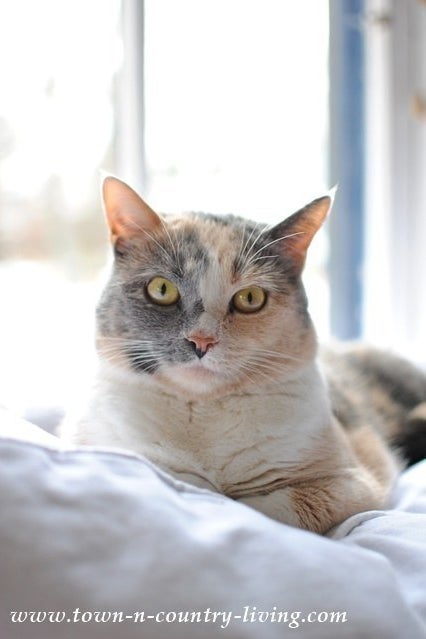 Town 'n' Country Living uses a $15 drop cloth from the hardware store, which is also quick to remove anytime guests come over.
What's your favorite trick you've used to deal with pet hair? Share it in the comments!