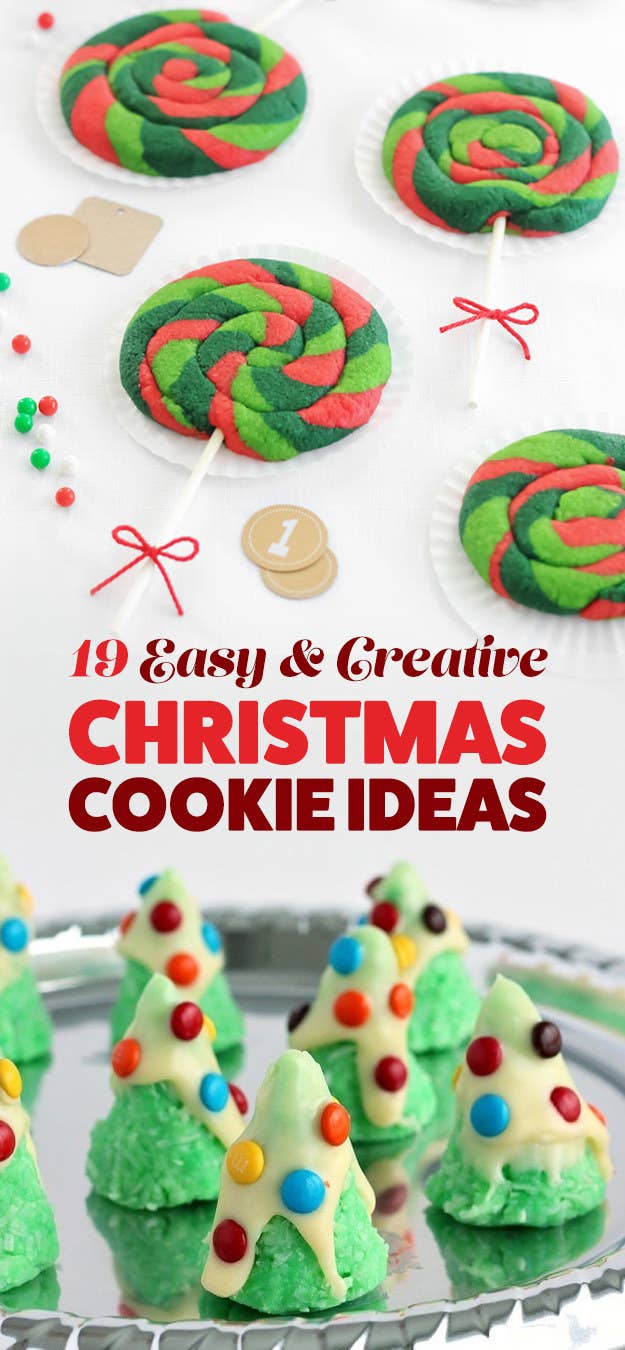 1.
Bust out your holiday stamps and dress up your royal icing-glazed cookies.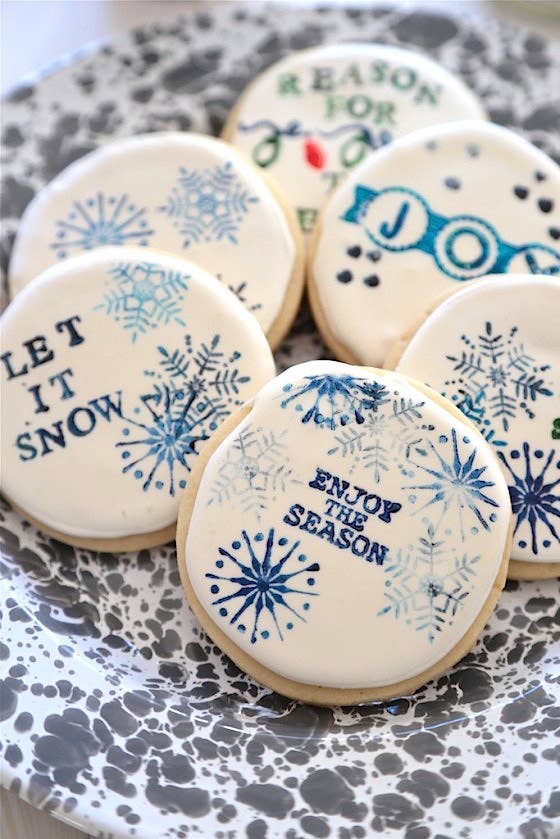 2.
Or skip the stamps and just use your favorite brushes and DIY edible paint to draw directly on the icing.
3.
Attach M&Ms and pretzels to Nutter Butters to make everyone a Rudolph of their very own.
4.
Decorate before you bake by dyeing your dough, and twisting it into lollipop shapes.
5.
Get in touch with your ~fancy side~ by gilding your cookies with edible gold foil.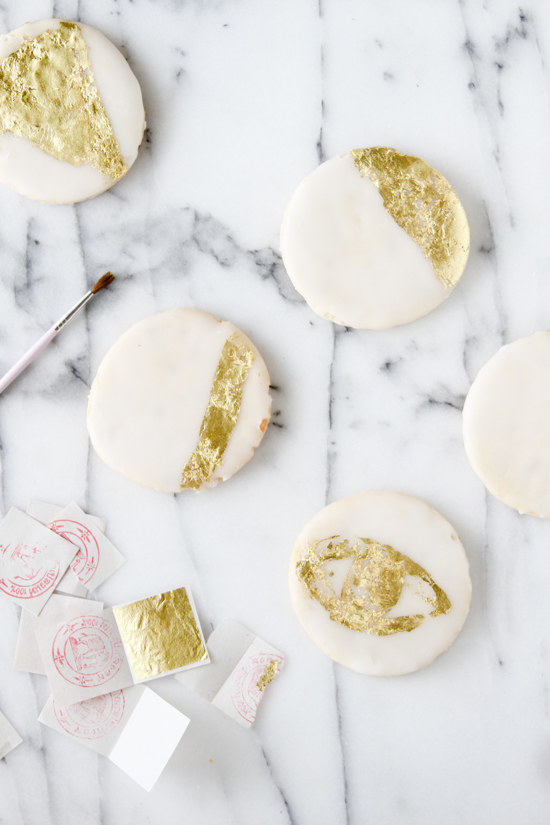 6.
Bring a little bit of Old St. Nick's joy to everyday Oreos by covering them in white chocolate, red gel icing, and other decorations from the baking aisle.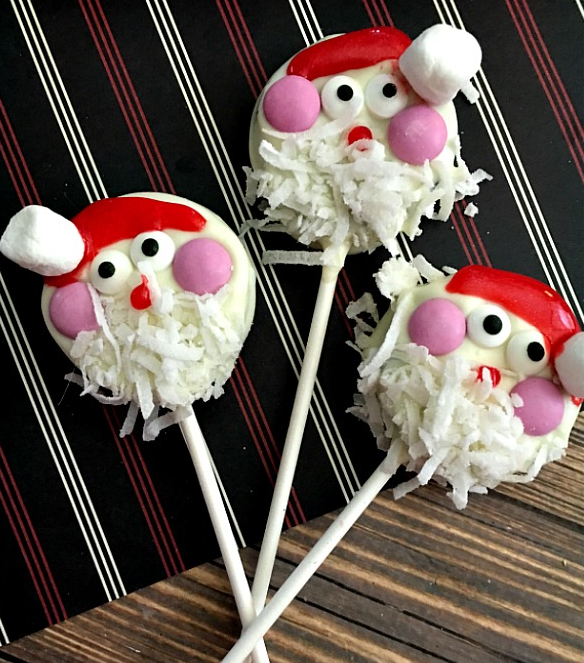 7.
Stick marshmallows on puddles of icing to make little melted snowmen.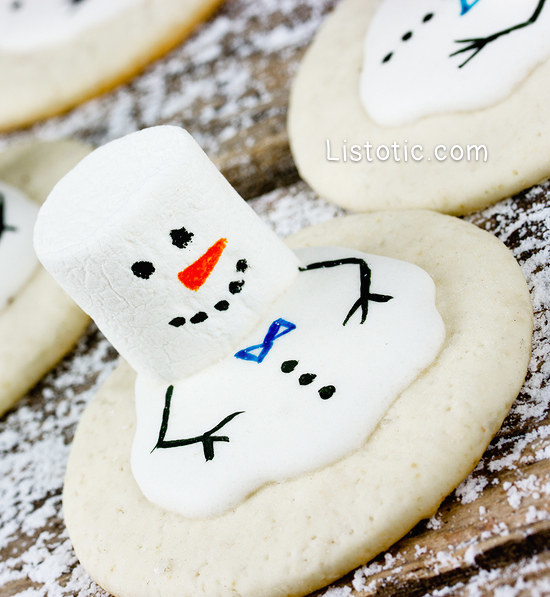 8.
Dip chocolate wafer cookies in melted chocolate, then cover them with sprinkles or crushed candy canes.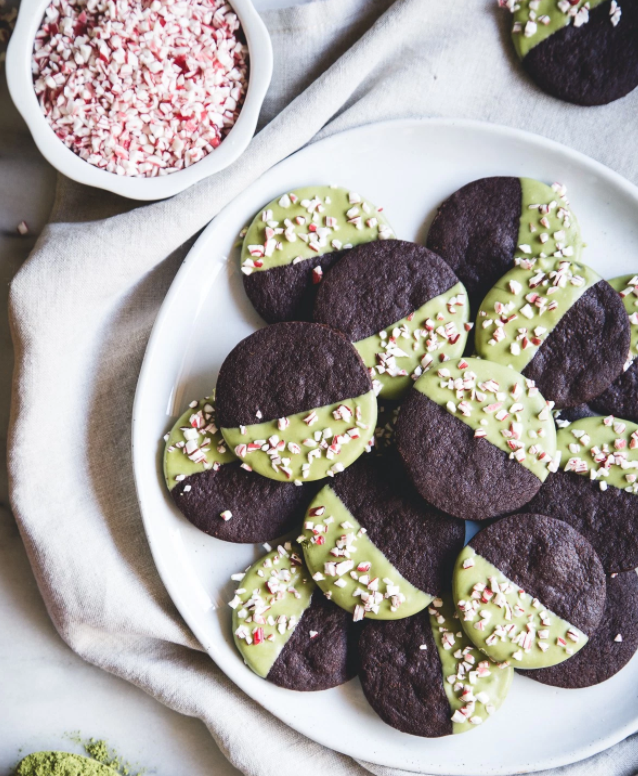 9.
Build a forest scene out of these no-bake trees decorated with M&Ms Minis and white chocolate.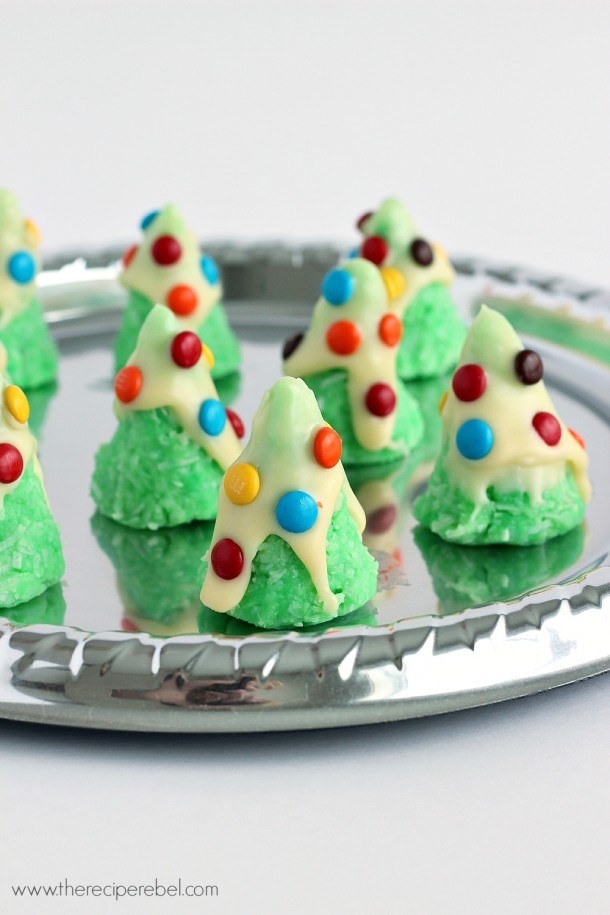 10.
Coat Oreos in a candy coating or chocolate and top them with a Mini Reese's to make ornament cookies.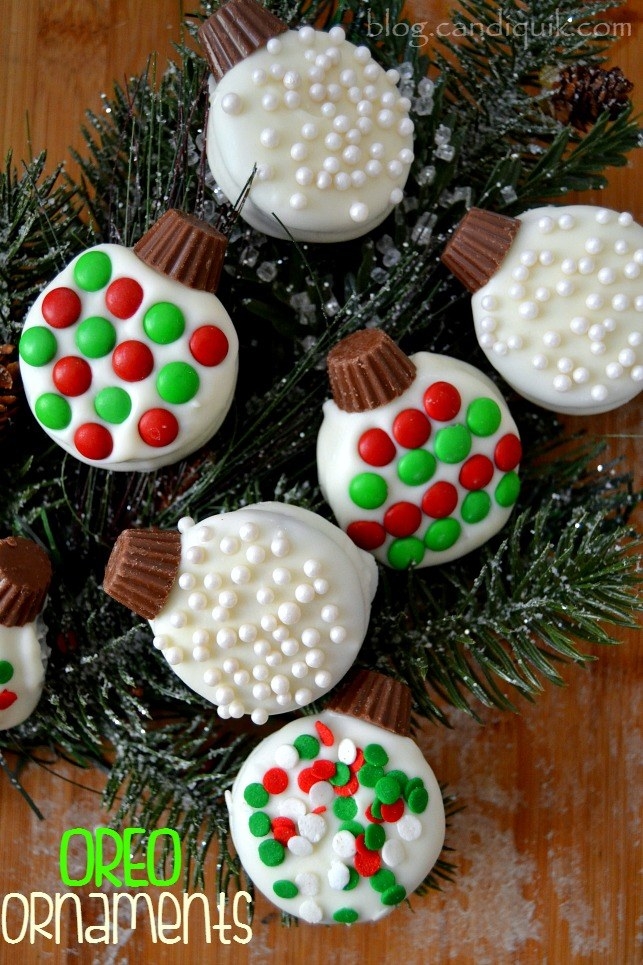 11.
Or opt for the sugar-cookie-and-Rolo version, decorated with M&Ms or other candies.
12.
Make these chocolate evergreen trees, allow them to dry, then just put them on top of your favorite sugar cookie recipe with the help of a little white frosting.
13.
Make big red bows that stick to themselves using Fruit by the Foot and a pair of kitchen shears...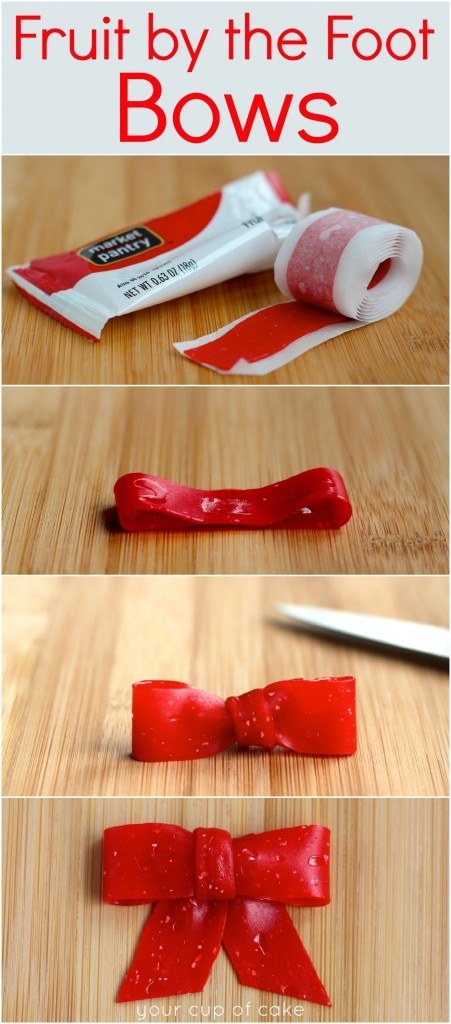 ...and use them as the finishing touch on iced wreath cookies.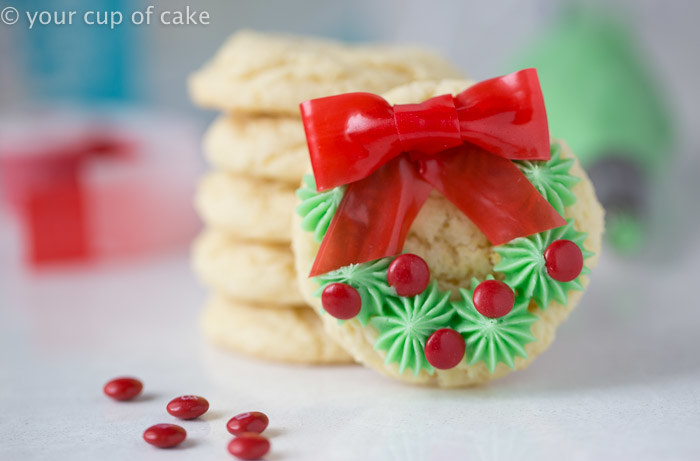 14.
Melt candy on the insides of your favorite sugar cookie recipe to make stained glass cookies.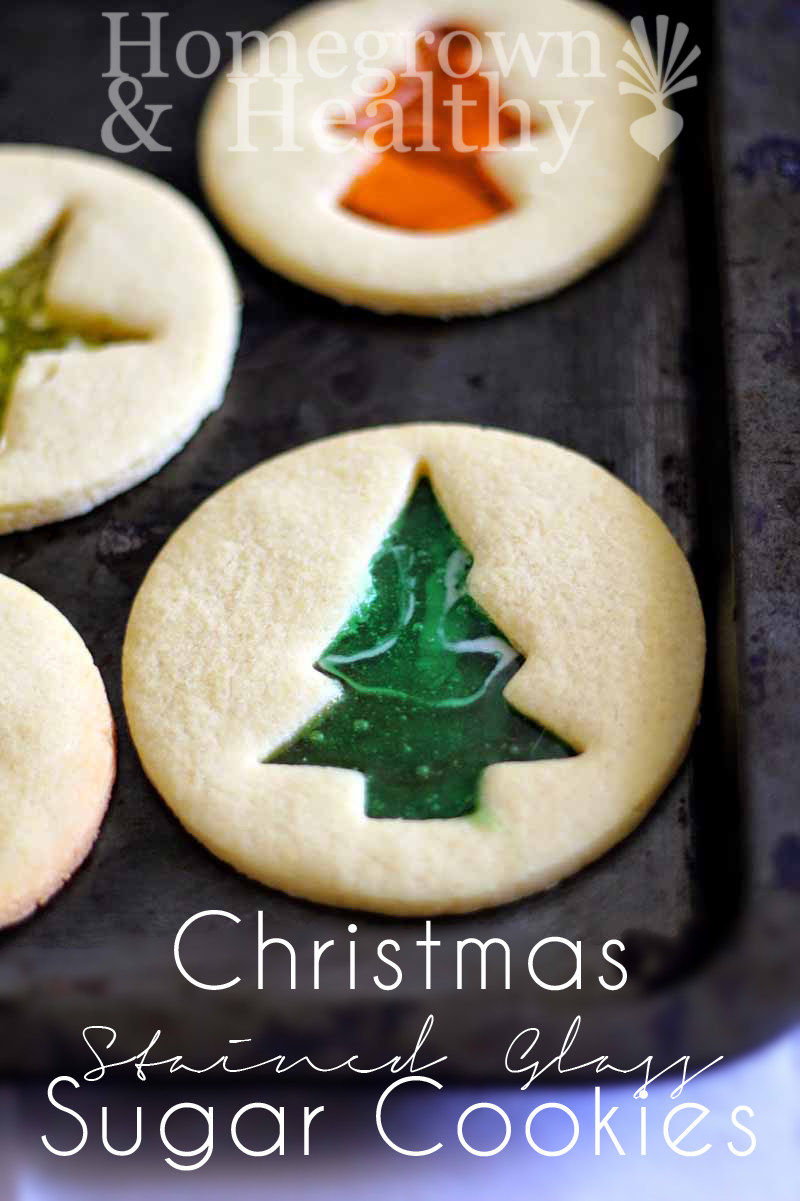 15.
Skip the annoying (and gross) stiff gingerbread and build your holiday candy houses with graham crackers instead.
16.
Print out a stencil shape of your choice, then use it for sprinkling perfect powdered sugar onto the type of cookie you love the most.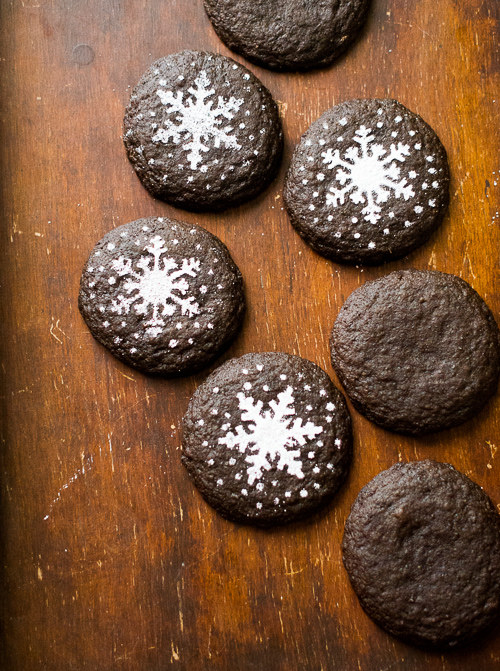 17.
Coat them in festive sprinkles and your favorite icing.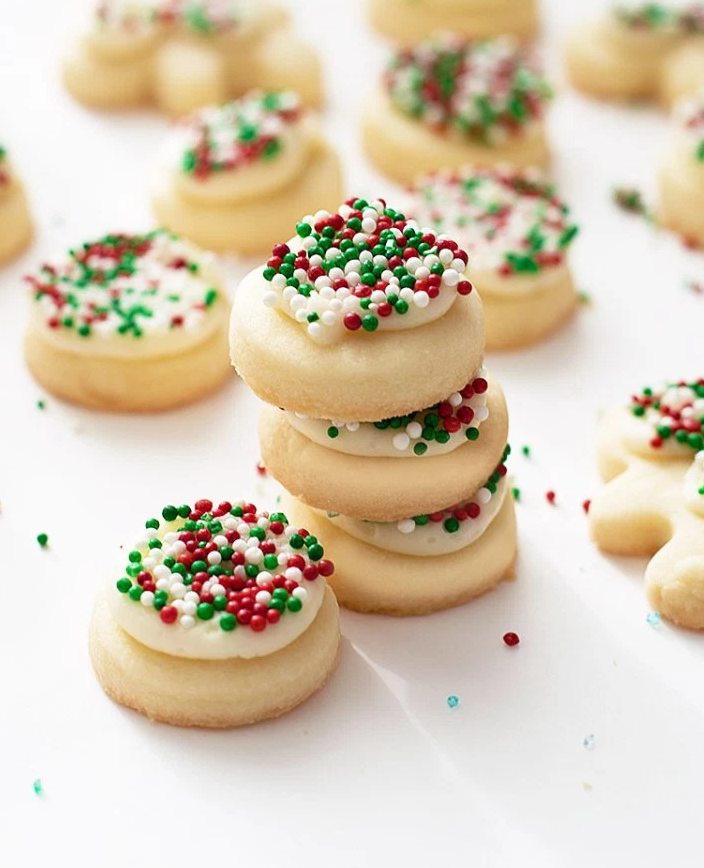 18.
Go au natural and top your cookies with green pistachios and red dried cranberries.
19.
Lightly melt marshmallows onto the tops of your sugar cookies, then use red icing and white chocolate chips to make little Santa bellies.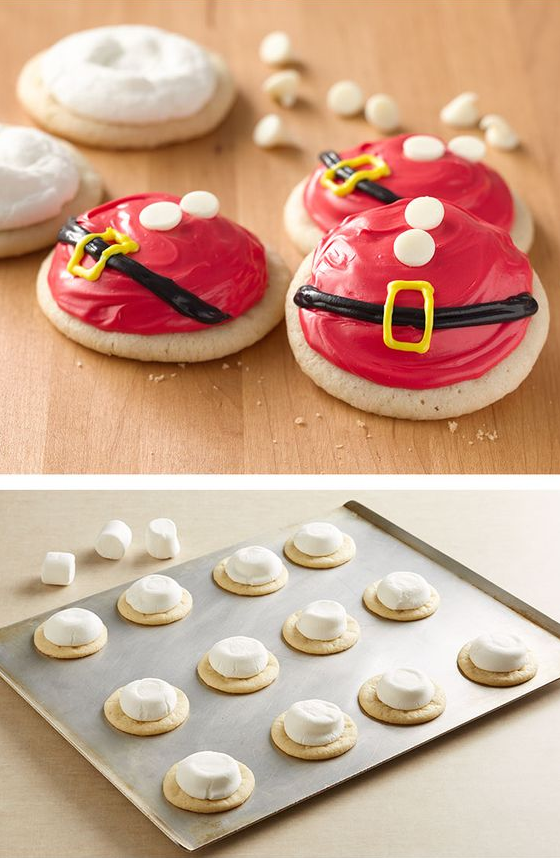 Who wants to go decorate some cookies now???