But after her solo "Anaconda" moment, when she re-emerged to do her verse on "Bang Bang," something was wrong.
Was it an unzipped zipper? A rip?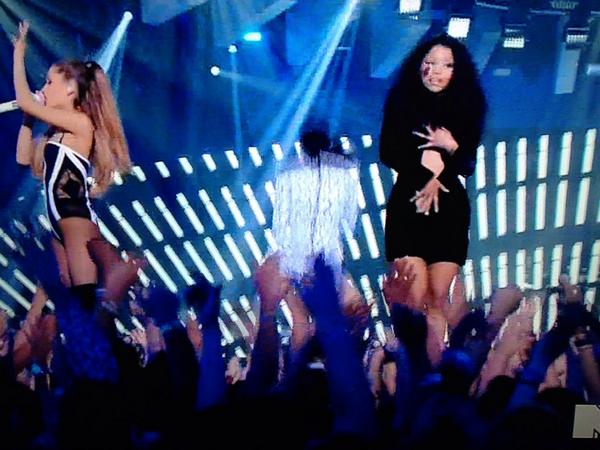 ...and looked generally verklempt...
...Jessie J seized the opportunity to show off everything her hands were able to do, without the burden of having to hold her dress up.