Did you watch the trailer? Okay, now that we are all caught up, let's get into why you should check out Block Party on a screen near you.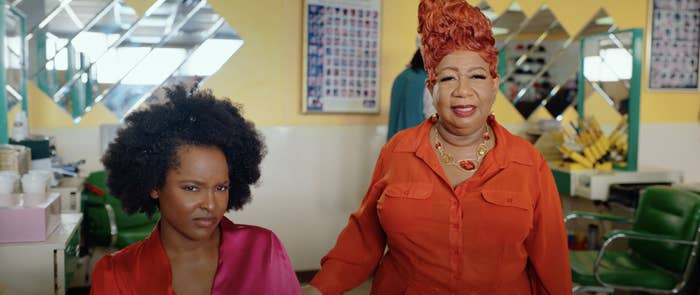 First, there's this:
Block Party is billed as the first Juneteenth family comedy, and it's bringing "good ole-fashioned family barbecue" vibes just in time for the holiday!
Not enough people know about Juneteenth, and that's where Block Party comes into play. The movie is about a family's annual Juneteenth block party in Grand Rapids, Michigan (where it was filmed).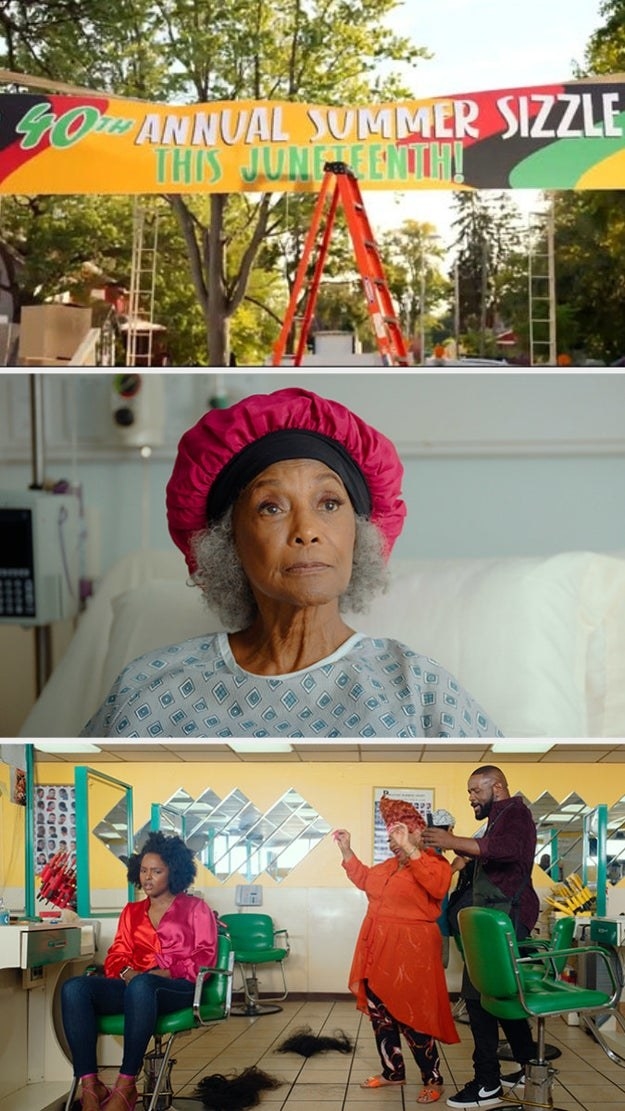 It stars Antoinette Robertson from Dear White People, and I'll say it again: I was elated to see her step out of a supporting role and into the main-character role she deserves!
Not to mention a whole reunion with all of these familiar faces and Hollywood legends popping up on the screen! Let me just name a few: Margaret Avery, Golden Brooks, John Amos, Gary Anthony Williams, comedian Luenell, and Bill Cobbs.
Hometown romantic storyline? Tick, we've got that that too.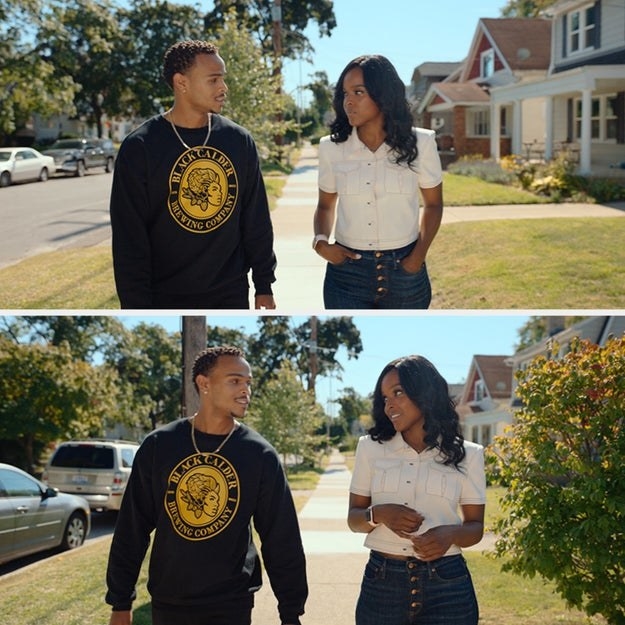 Have I convinced you yet? Just in case I haven't, just know that Block Party was written, produced, and directed by two Black women. I think that right there takes the cake.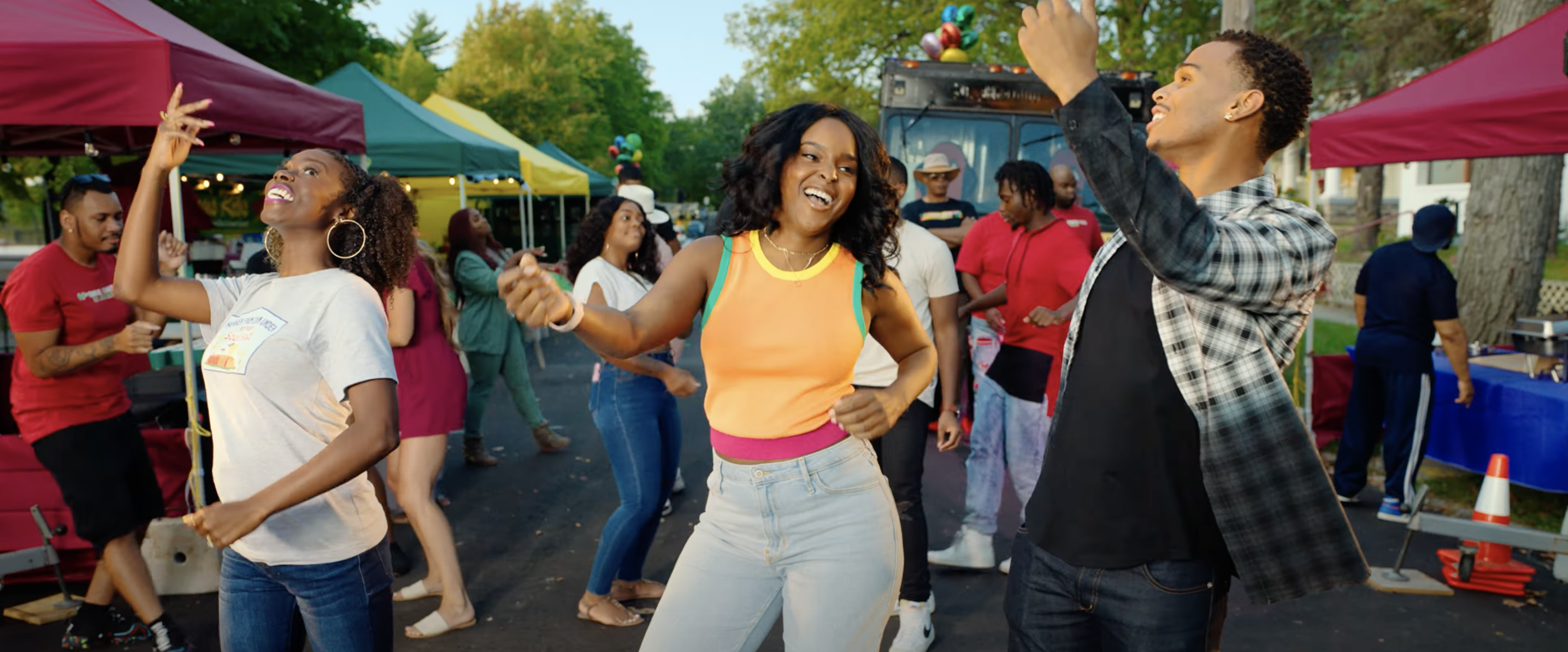 So are we coming together and watching Block Party as a family? Check this link to get it on demand. Happy summer!