Matt Kemp Continues To Be Classy Baseball Player With OKC Donation
Good Guy Matt Kemp strikes again.
A few weeks ago, Matt Kemp literally gave a disabled fan the shirt off his back, in addition to his cap, cleats, and an autographed ball. He's not done giving things away. Last night, after a massive tornado tore into Oklahoma City, Kemp tweeted the following message: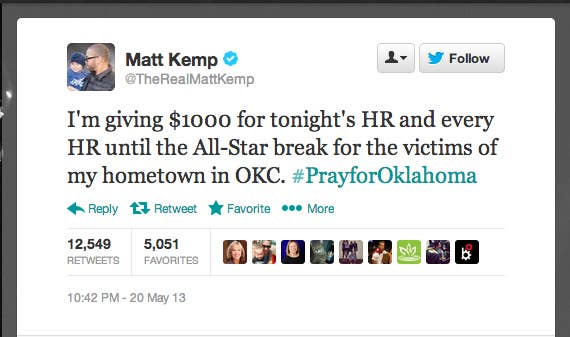 Kemp, who is from Midwest City, OK — a neighboring town to Moore, OK (where the tornado struck) — is in a bit of a slump this season with only two home runs. But last night's homer was a good start.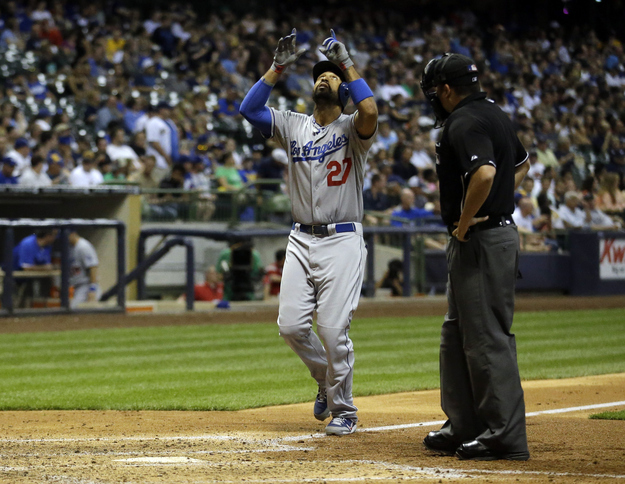 This year's All-Star game is on July 16, giving Kemp 51 games to add to his home run donation fund.