1.
Starting off with perhaps the most infamous outfit in VMA history! Lady Gaga's meat dress in 2010: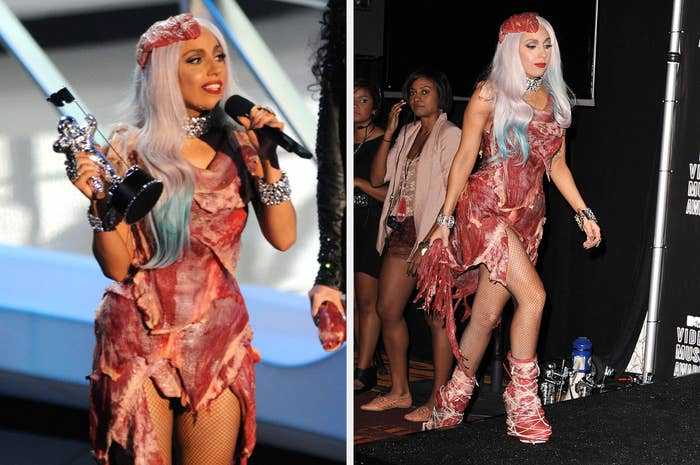 2.
Lil' Kim's purple jumpsuit and seashell pasty in 1999: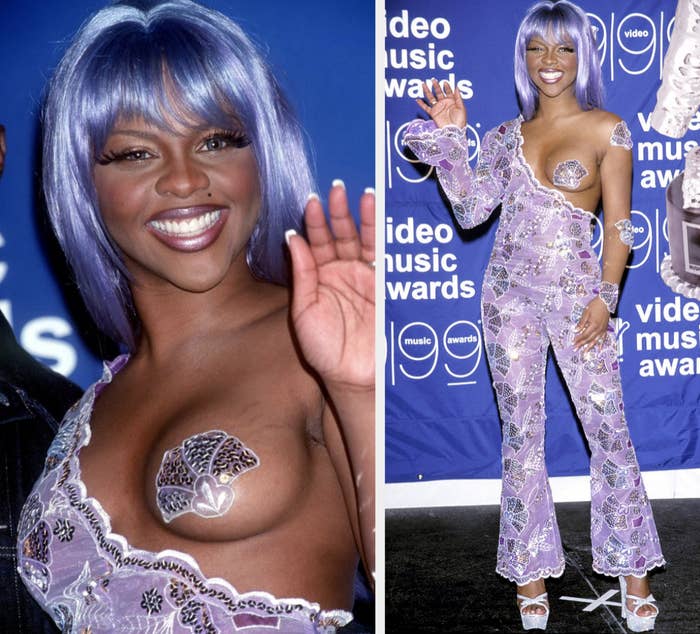 3.
Doja Cat's colorful, worm-esque look in 2021: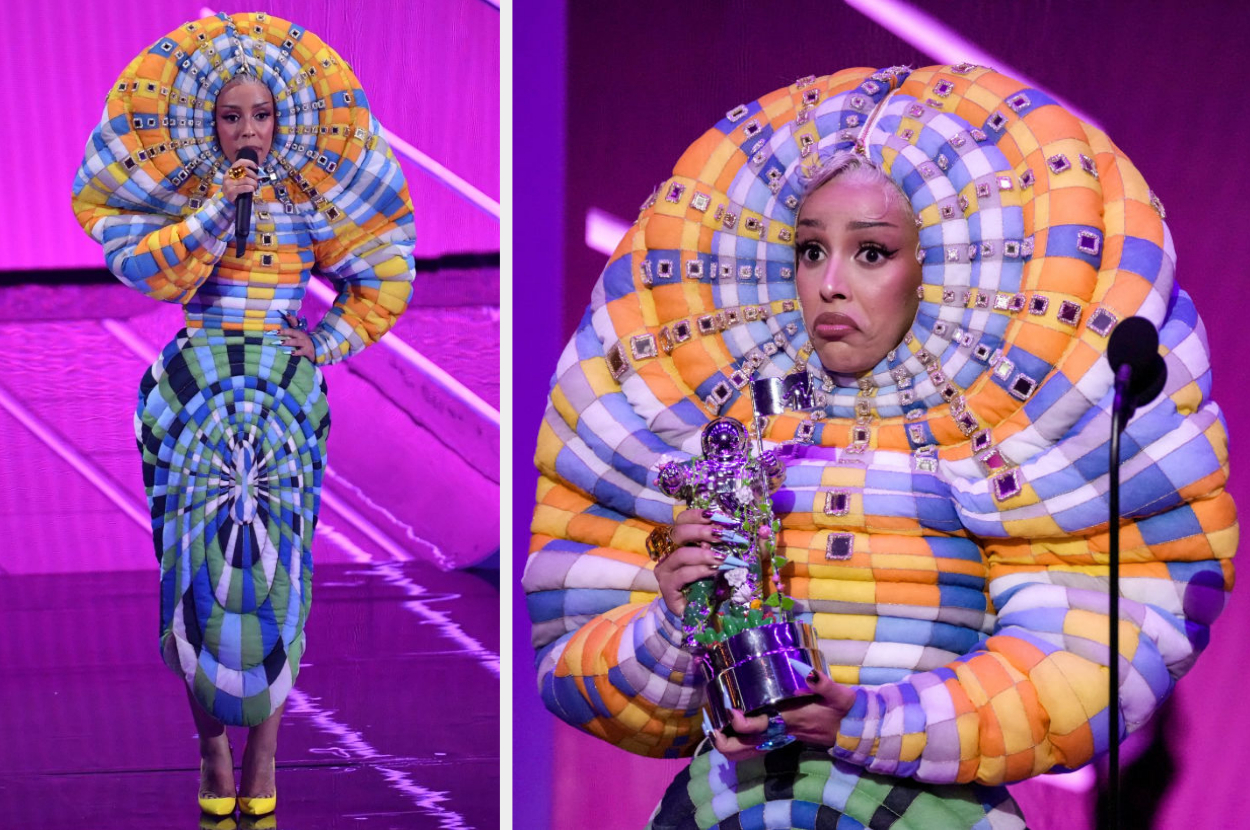 4.
Rose McGowan's barely-there dress in 1998:
5.
Veronica Vega's dollar bills skirt with money boots in 2019: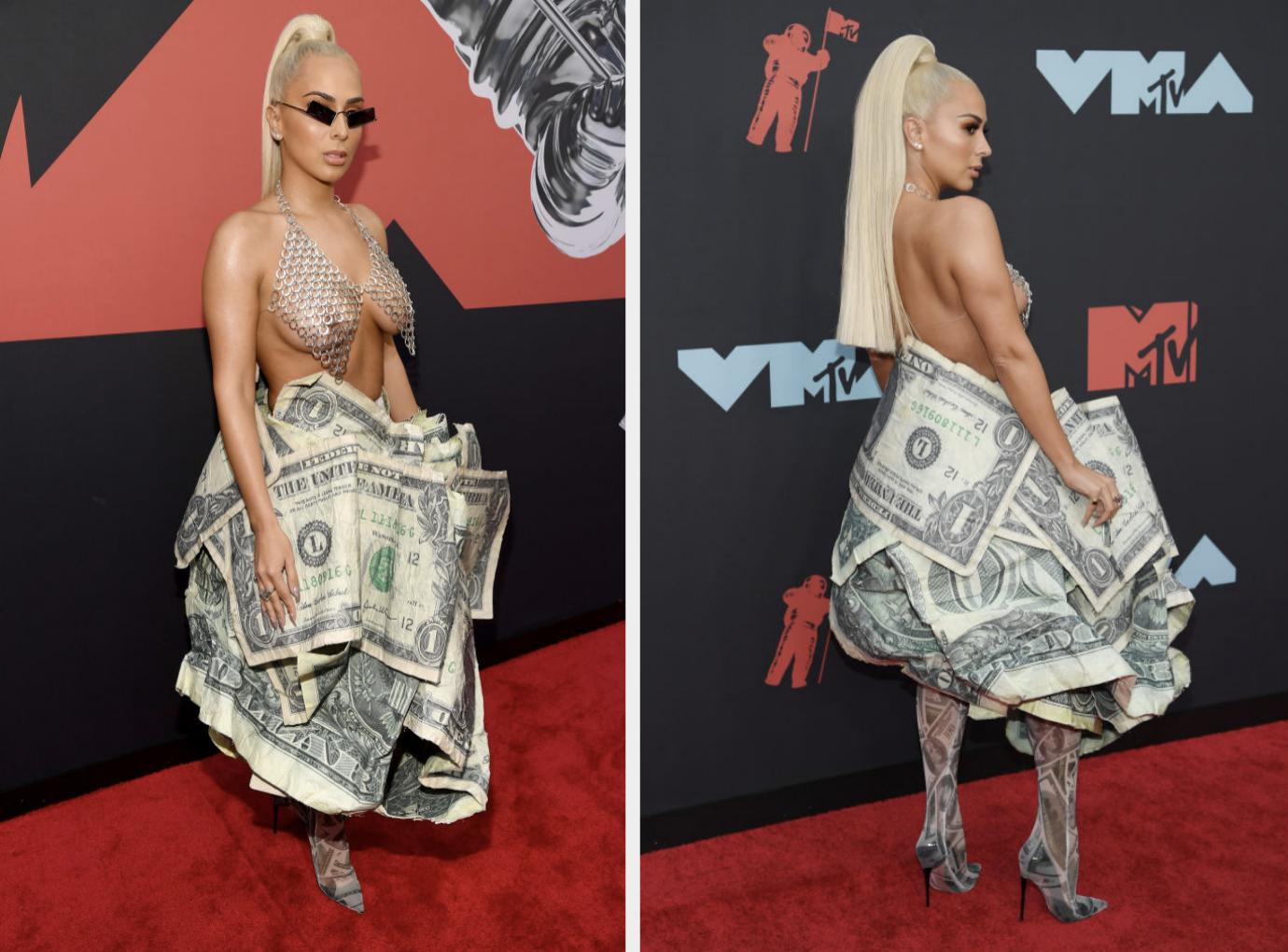 6.
Prince's yellow, assless pants in 1991: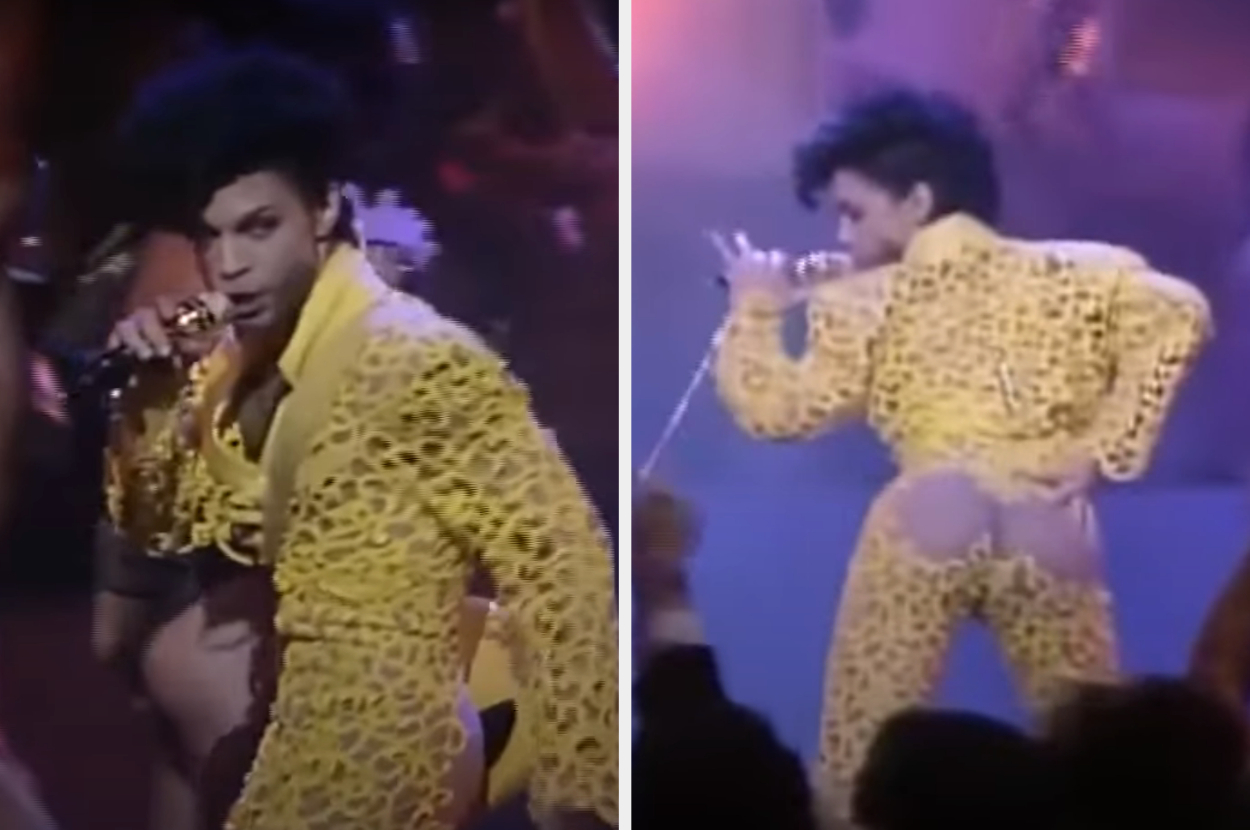 8.
Lady Gaga's red lace dress, matching face mask, and massive crown: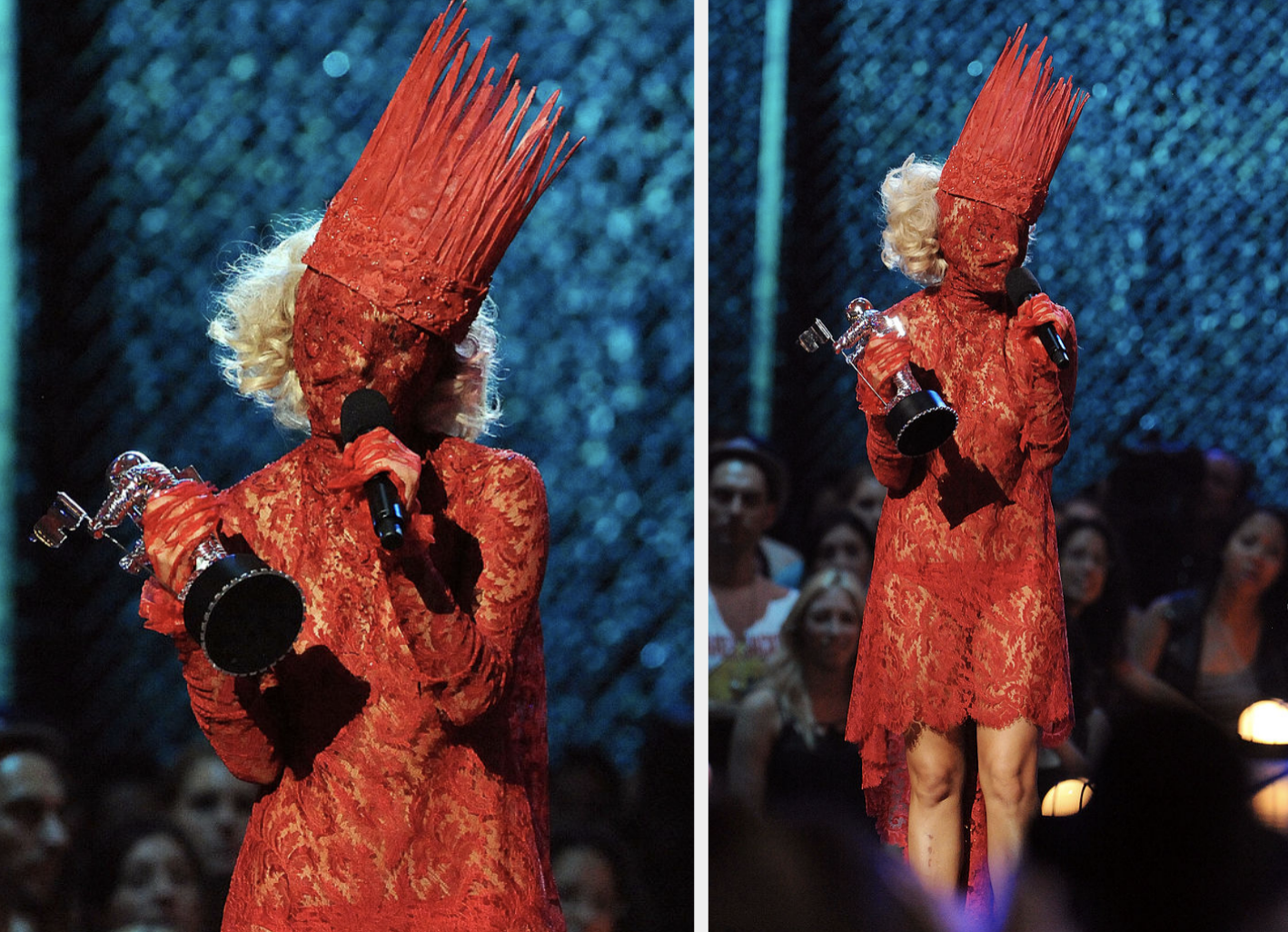 9.
Lil Mama's baby outfit and crystal pacifier in 2007: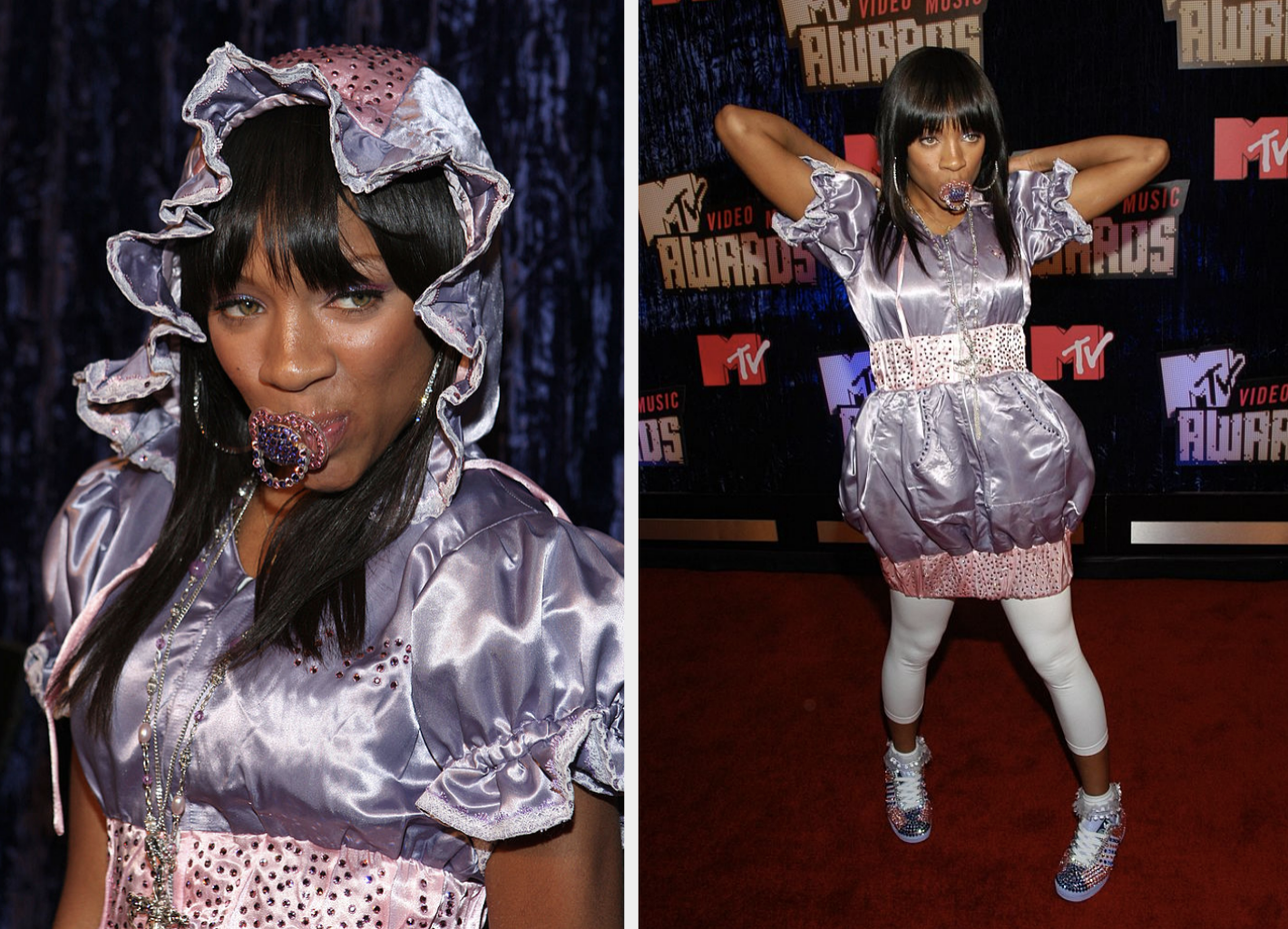 10.
Lenny Kravitz's shredded denim and feathered wings in 2004: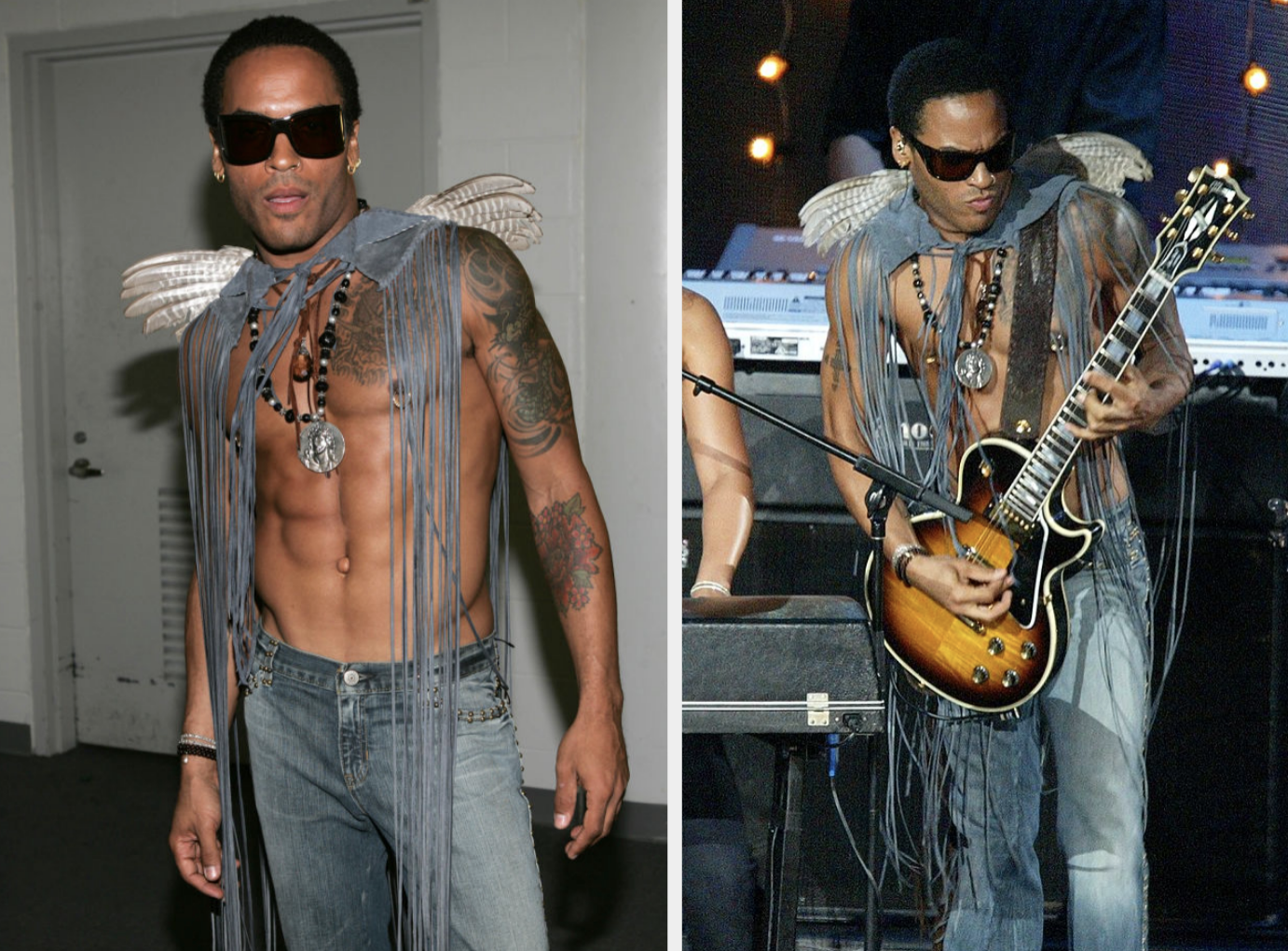 11.
Katy Perry's big yellow cube in 2011: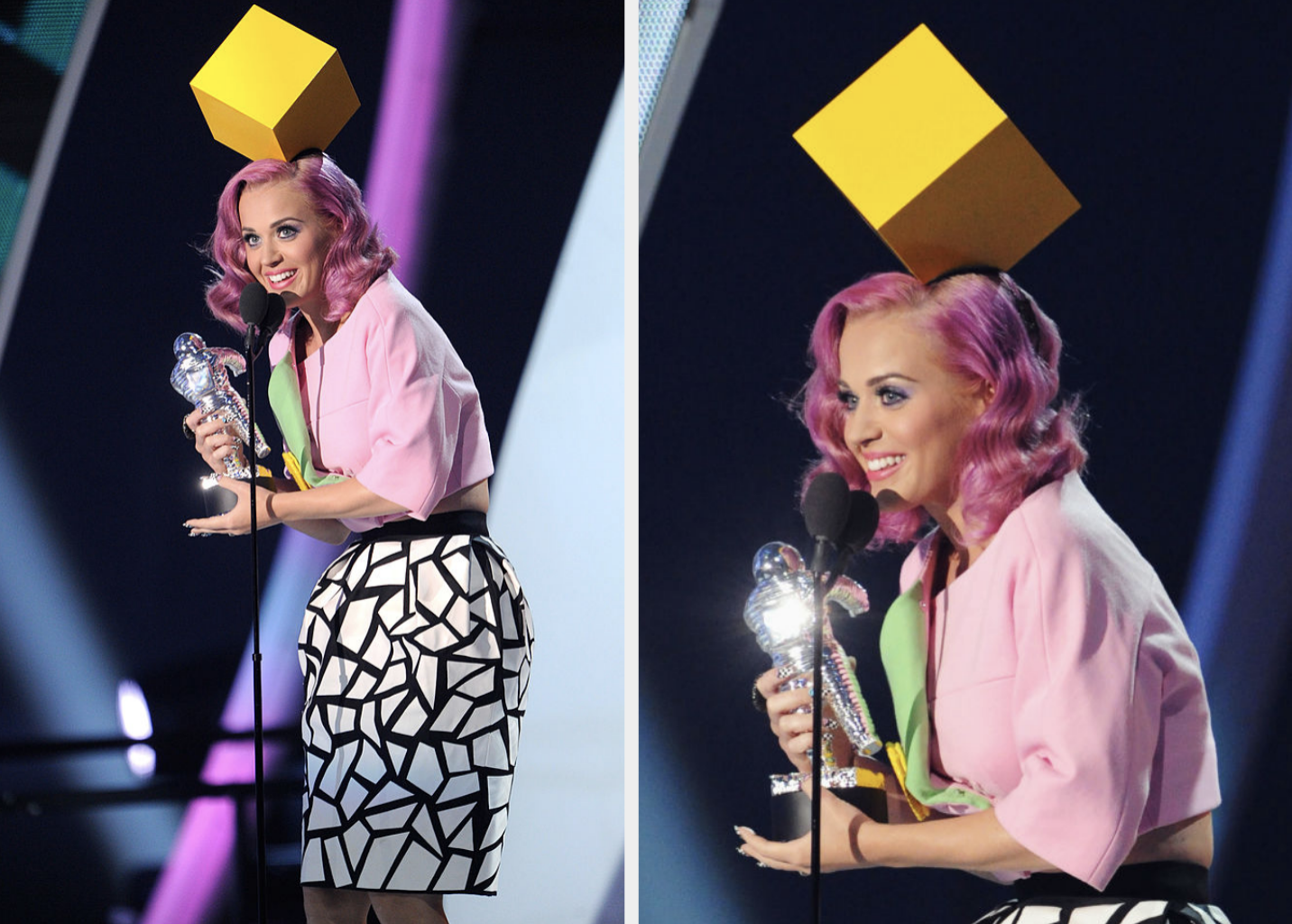 12.
Nicki Minaj's toy-inspired look in 2011: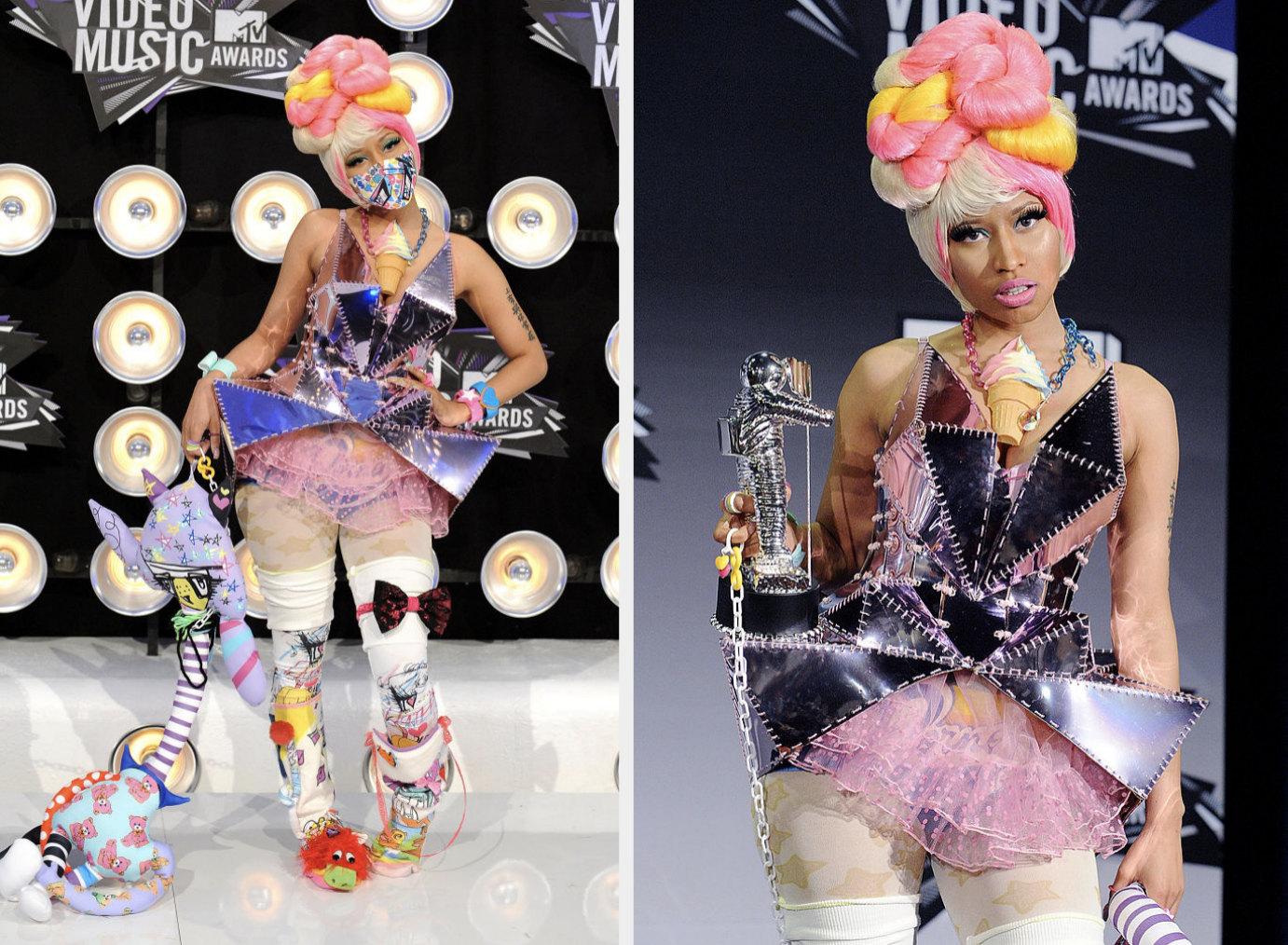 13.
Pamela Anderson's pink, fluffy hat in 1999: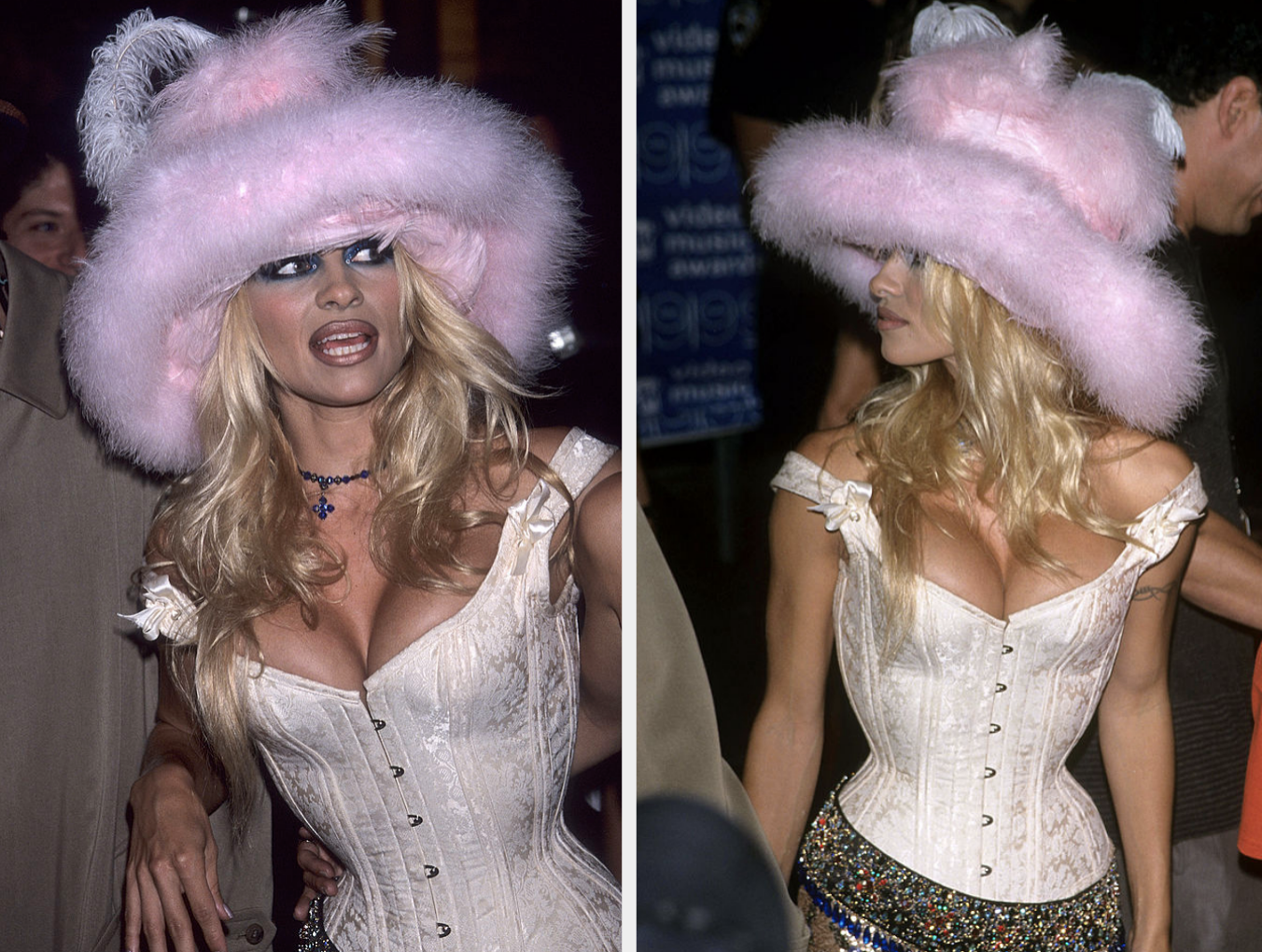 14.
Lil Nas X's feathery loop skirt and matching headpiece in 2022: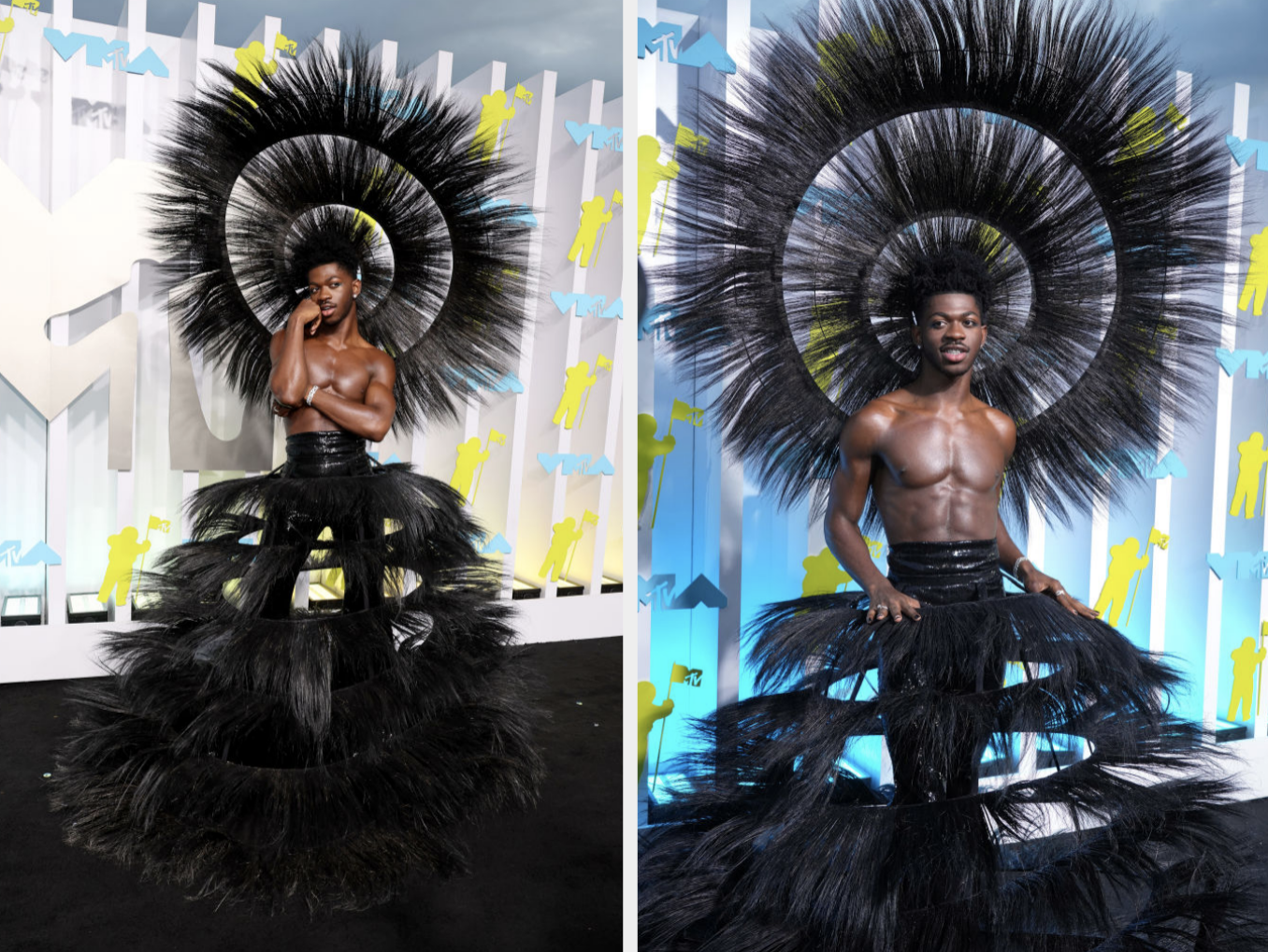 15.
Doja Cat's chicken leg boots in 2021: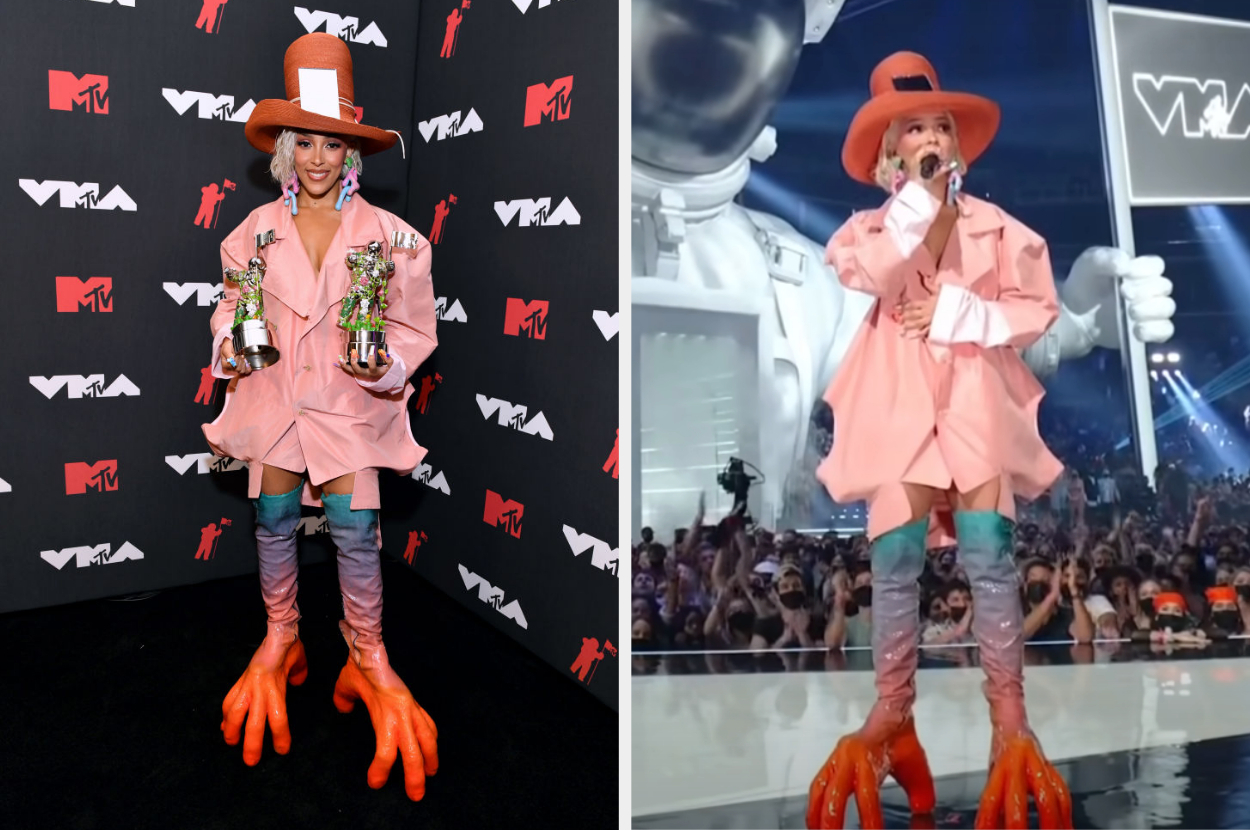 16.
Kacey Musgraves' ginormous purple hat in 2021: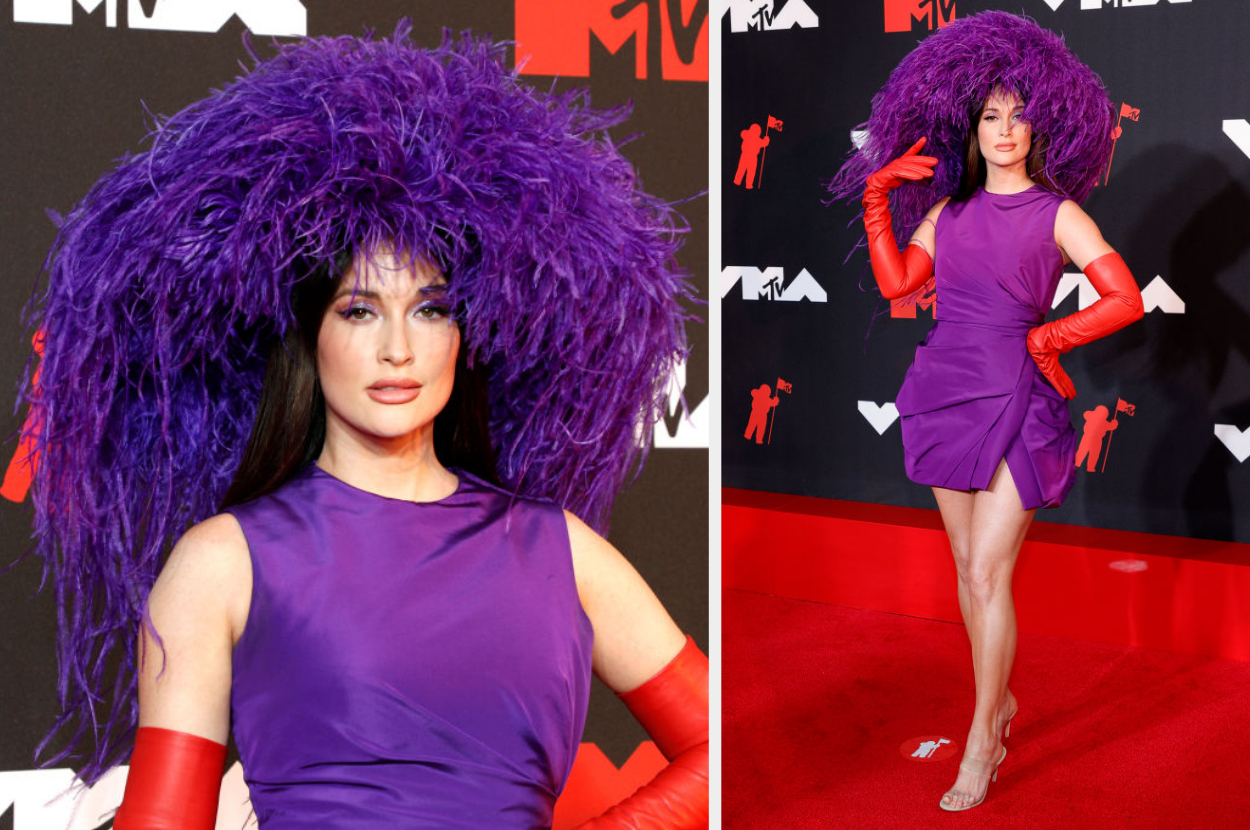 17.
And finally, Britney Spears' iconic but terrifying python look in 2001: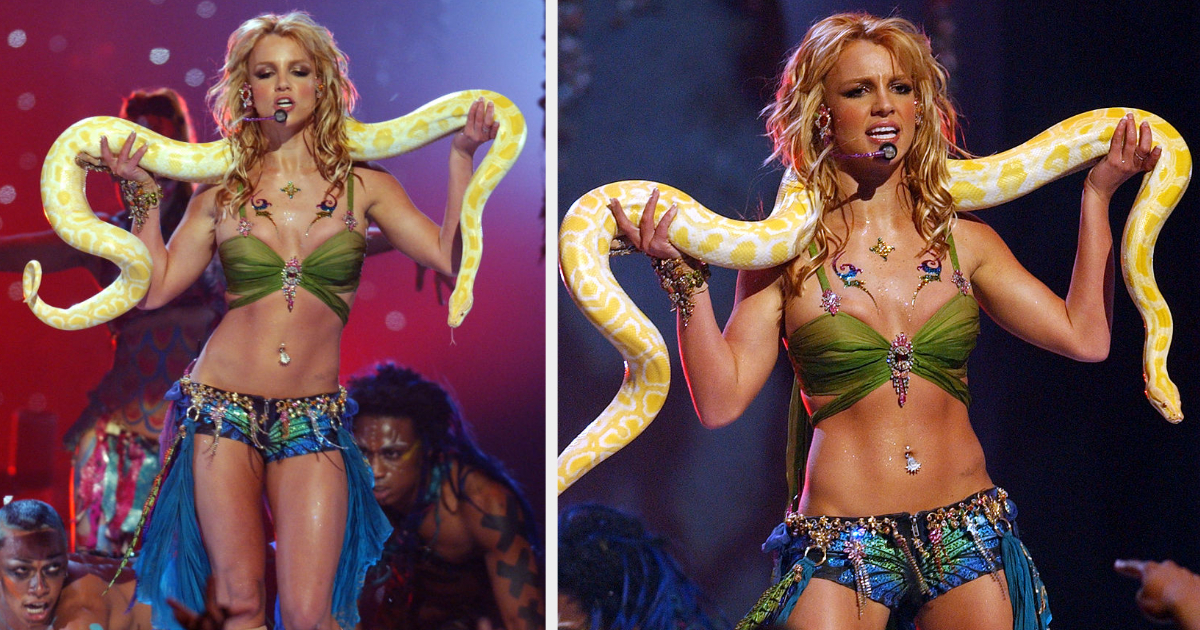 Which VMAs look do you find the wildest or most memorable? LMK in the comments below! Be sure to catch the 2023 VMAs airing Sept. 12 on MTV, and follow along with all of our VMAs coverage here.