Tonight, Lil Baby performed "The Bigger Picture" at the 63rd Annual Grammy Awards. And my god, he just did the damn thing.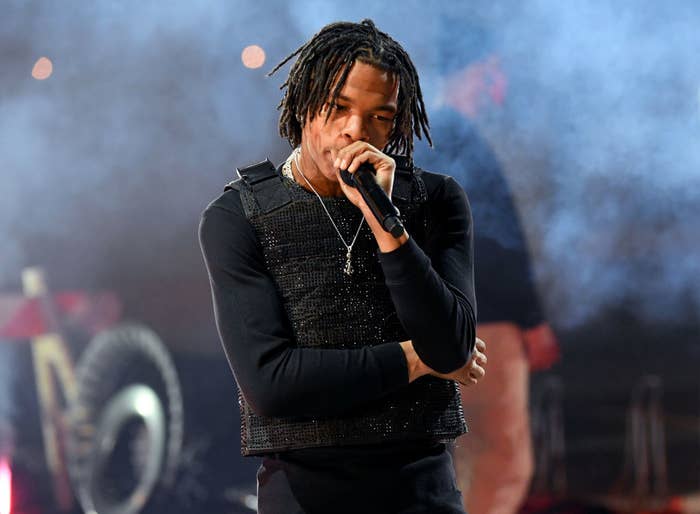 The performance started with a sketch of a Black man asleep in his car. The police knocked on the door and began harassing him, despite the guy handing over his ID and putting his hands in the air. After one of the cops had his knee on the man, he escaped and was promptly shot in the back.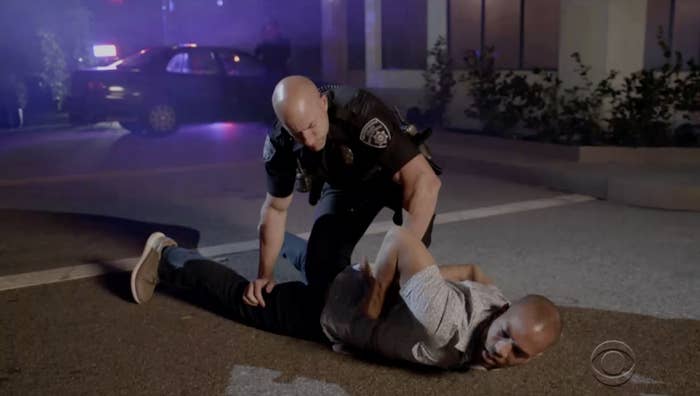 Lil Baby's powerful song addressed the way Black people are treated in America. The scenes behind him highlighted the ways that BIPOC folks are mistreated in this country.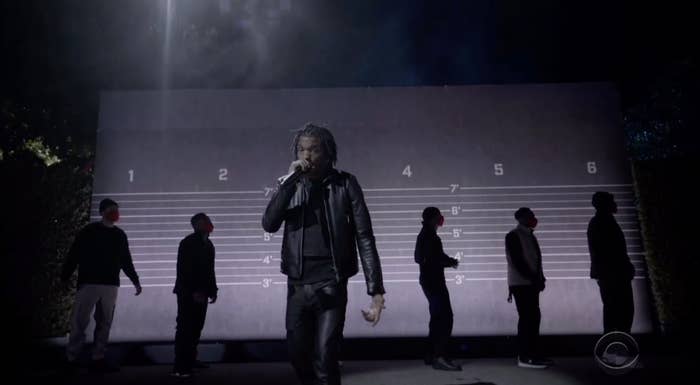 The building in flames was a nod to the Wendy's that protestors set on fire in reaction to Rayshard's killing.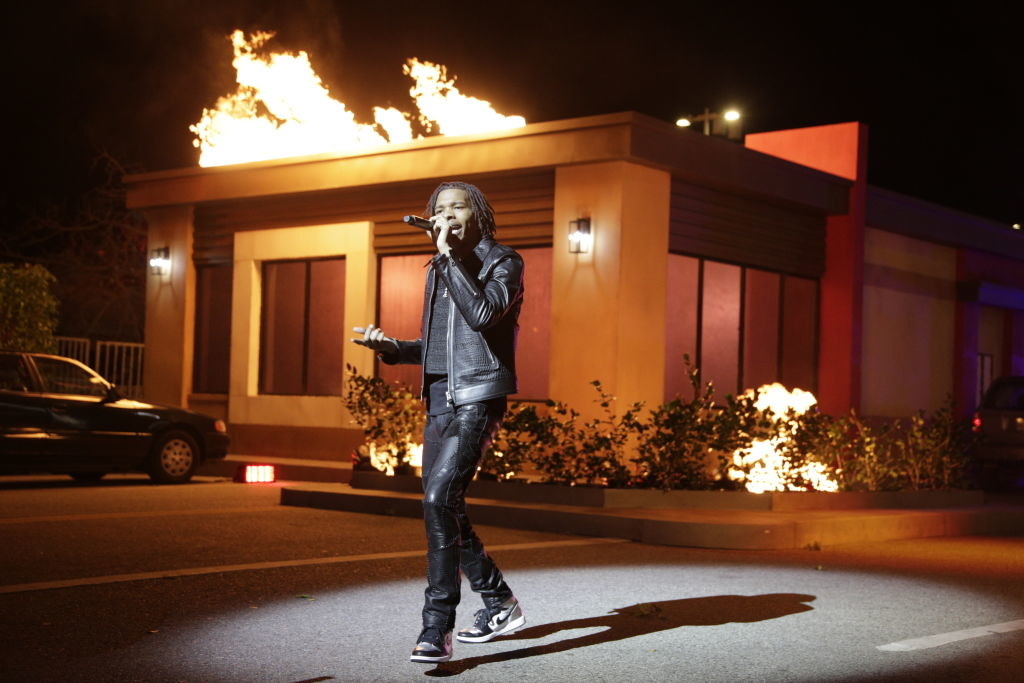 The performance featured activist Tamika Mallory, who said, "It's a state of emergency. Its been a hell of year. Hell for over 400 years. My people, it's time we stand, it's time we demand the freedom that this land promises."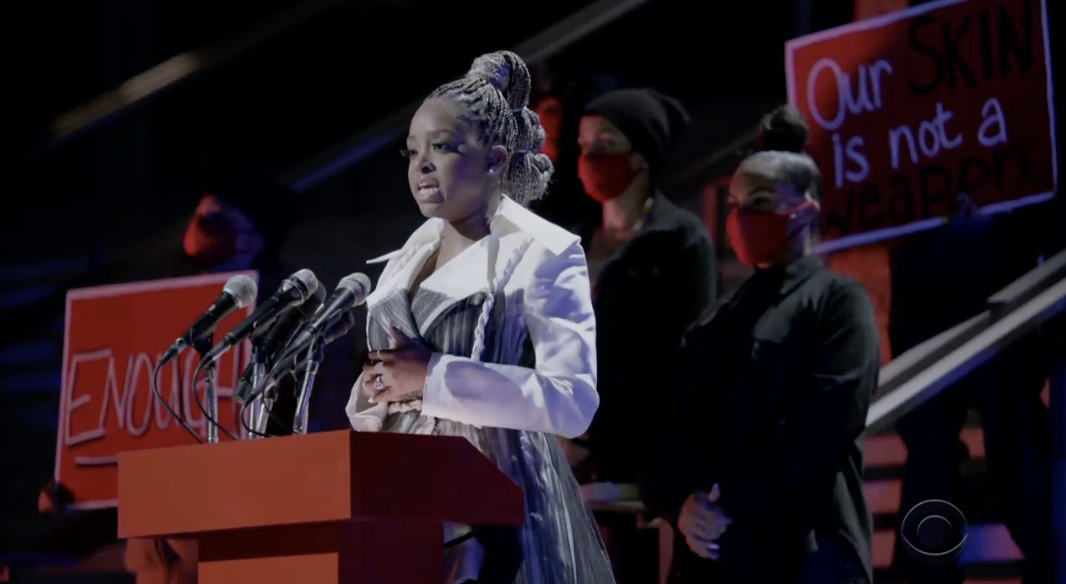 Lil Baby finished the performance by jumping onto a police car with Killer Mike and Tamika standing in front of him in support.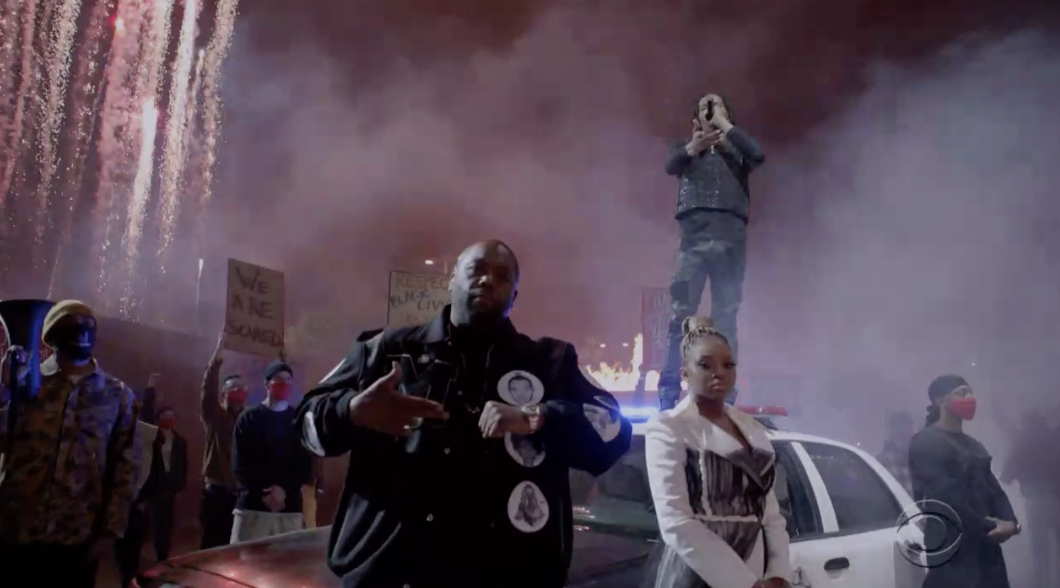 Obviously, the internet was deeply moved:
Big ups to Lil Baby for saying what needed to be said and using his platform for good. #BlackLivesMatter.
CORRECTION: Lil Baby's performance remembered Rayshard Brooks. A previous version of this post stated that it was reminiscent of George Floyd.