Yesterday, the actor shared a video on Instagram of an ADORABLE little pig he brought home.
Just look at that wittle baby face!!!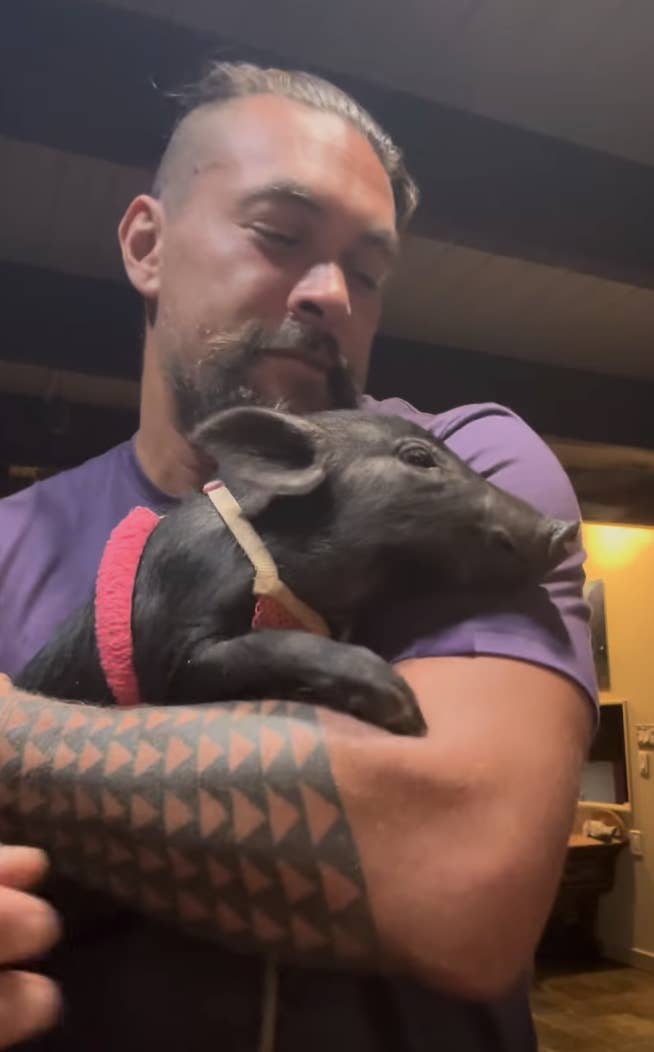 Jason debated whether to call the pig Manapua or Lau Lau, LOL.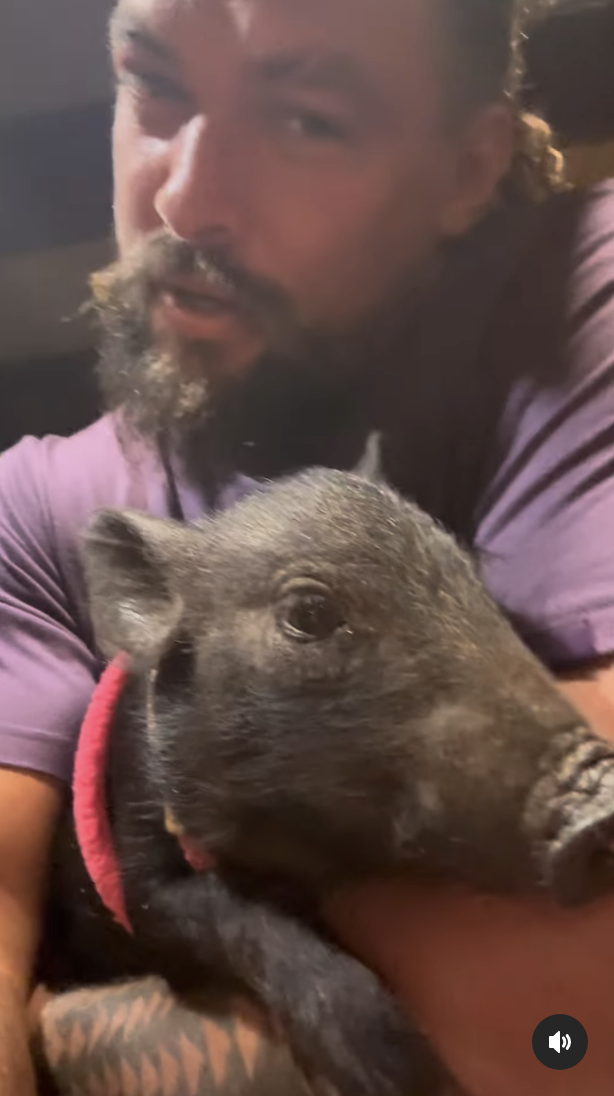 "This is not a domesticated pig, is it?" Jason's mom asked in the background. "No, he's all-Hawaiian, all feral," he replied before making a kissy face.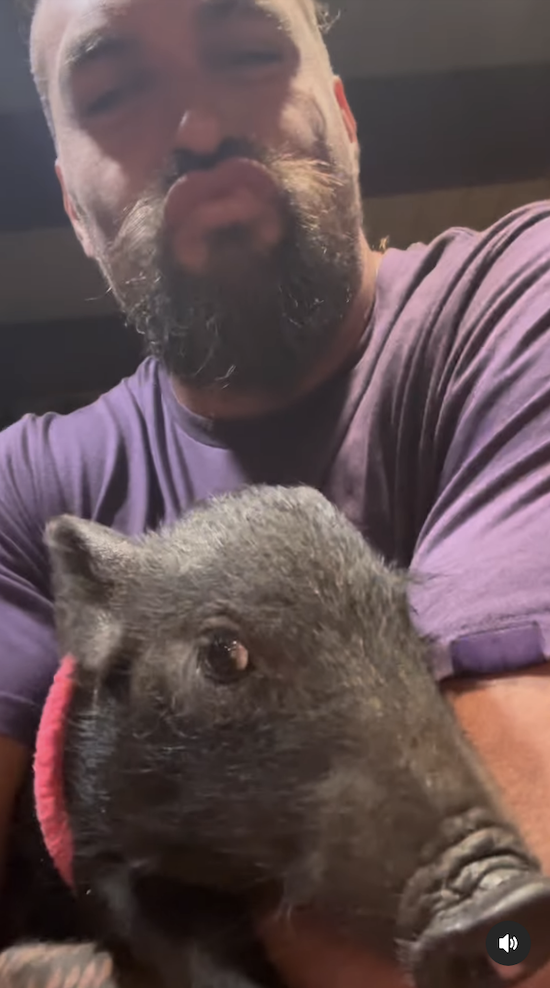 "We can paint your nails pink, and put a little top hat on you, and take you to the Slumberland premiere," Jason said. His mom replied, "I think that'd be a little over the top since you just got him."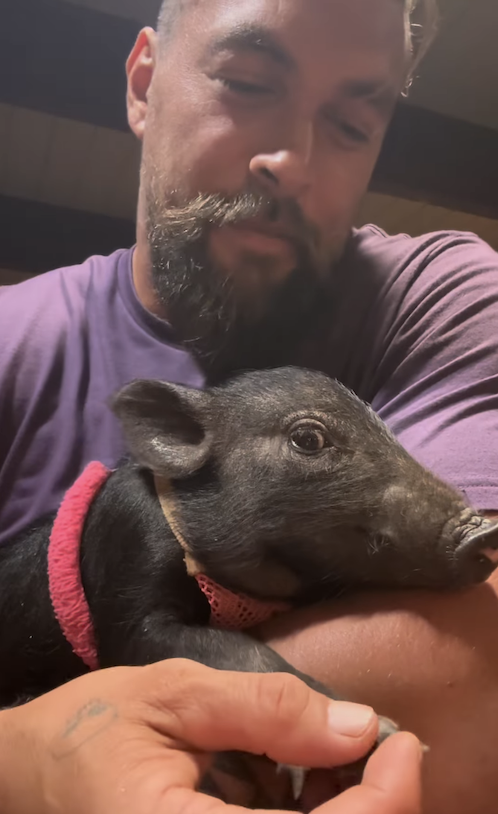 Jason responded, "Well, Mom, I'm kind of over the top."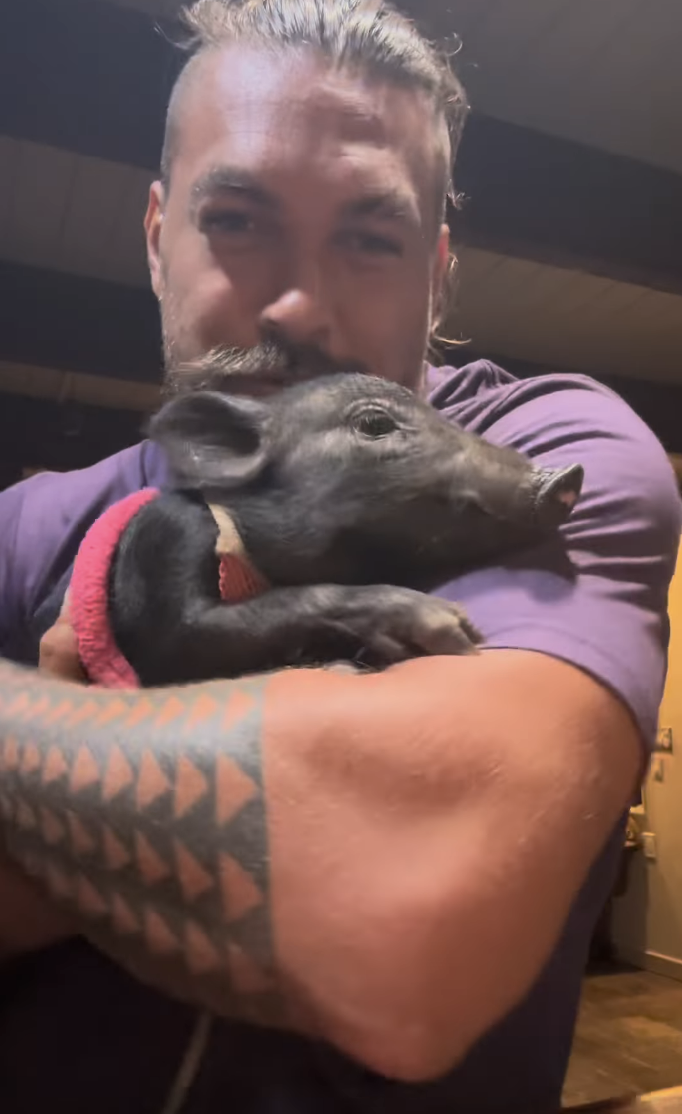 While the actor cuddled with his new friend, someone commented that the pig seemed very calm.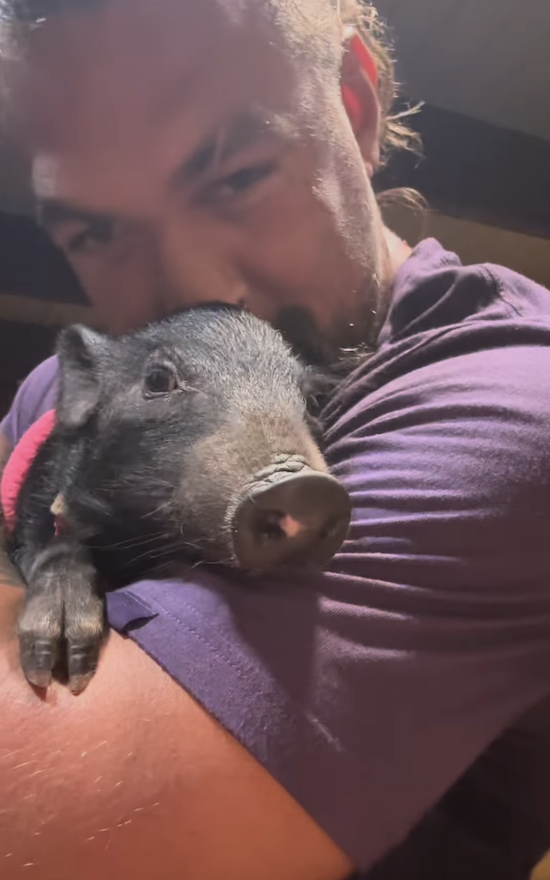 "Well, your beard feels like his mother," Jason's mom joked.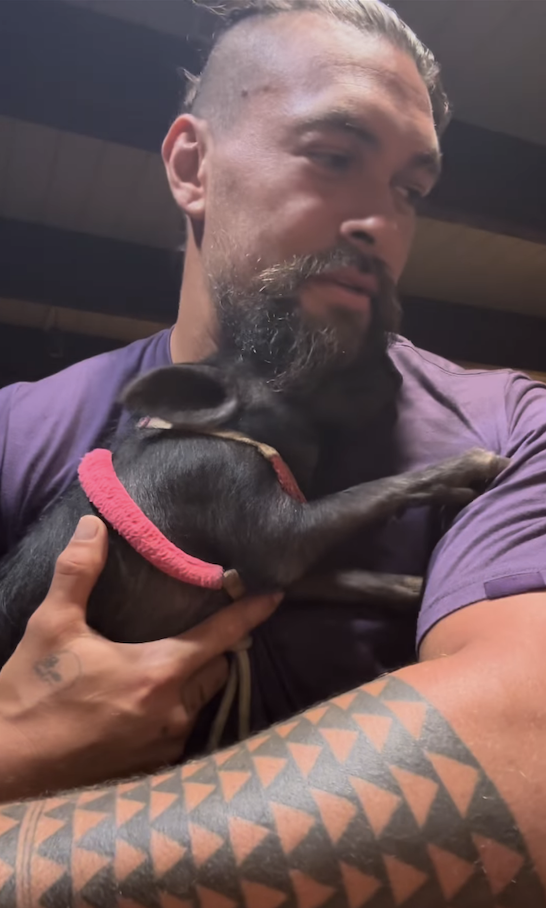 In the caption, Jason wrote, "This is why I can't work with animals. I want to bring them home. Wild and feral like his pops."