Jason Momoa is easily one of my all-time favorite celebs. Not only is he an awesome actor, but he gives off such good vibes! He seems like a genuinely good dude.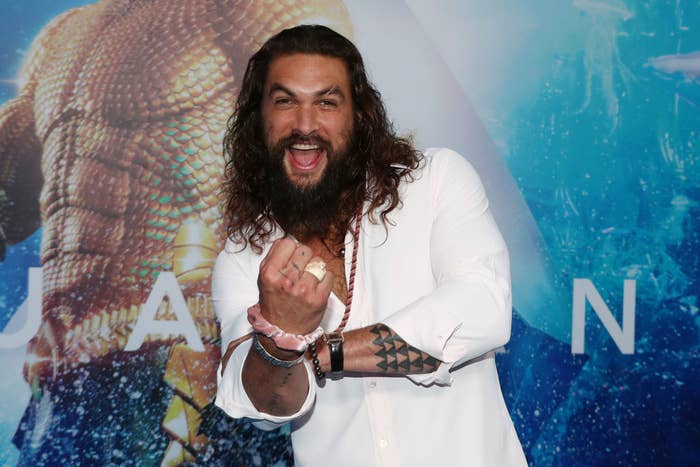 And my god, is he handsome! That cheeky smile, that long, luscious hair... Yum!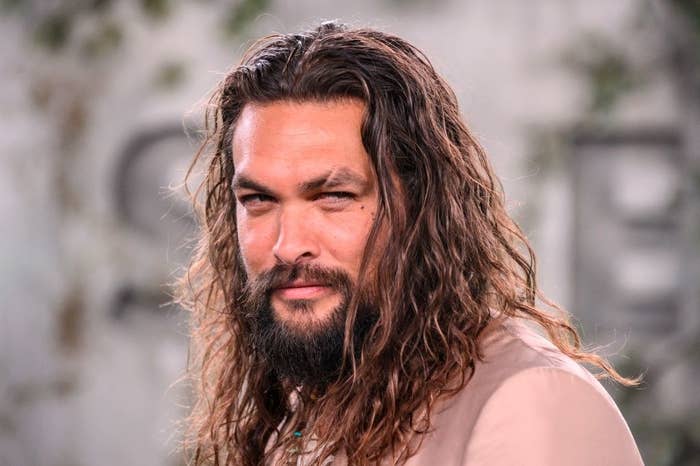 Well, ladies, gents, and nonbinary friends, a moment of silence is in order. Jason just CHOPPED OFF ALL HIS HAIR.
Yesterday, he posted a video on Instagram of his haircut. "Shaving off the hair," he said before holding up two long braids (RIP).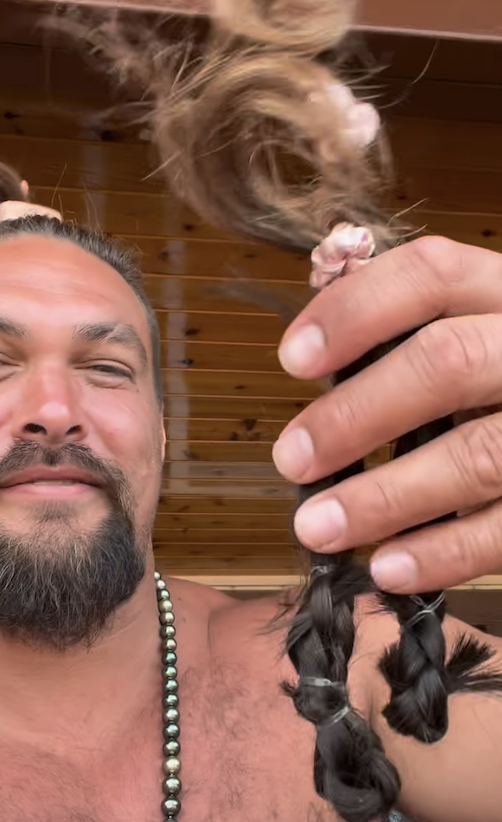 "Ooh, man! I've never even felt the wind right there," he exclaimed as he rubbed the side of his head.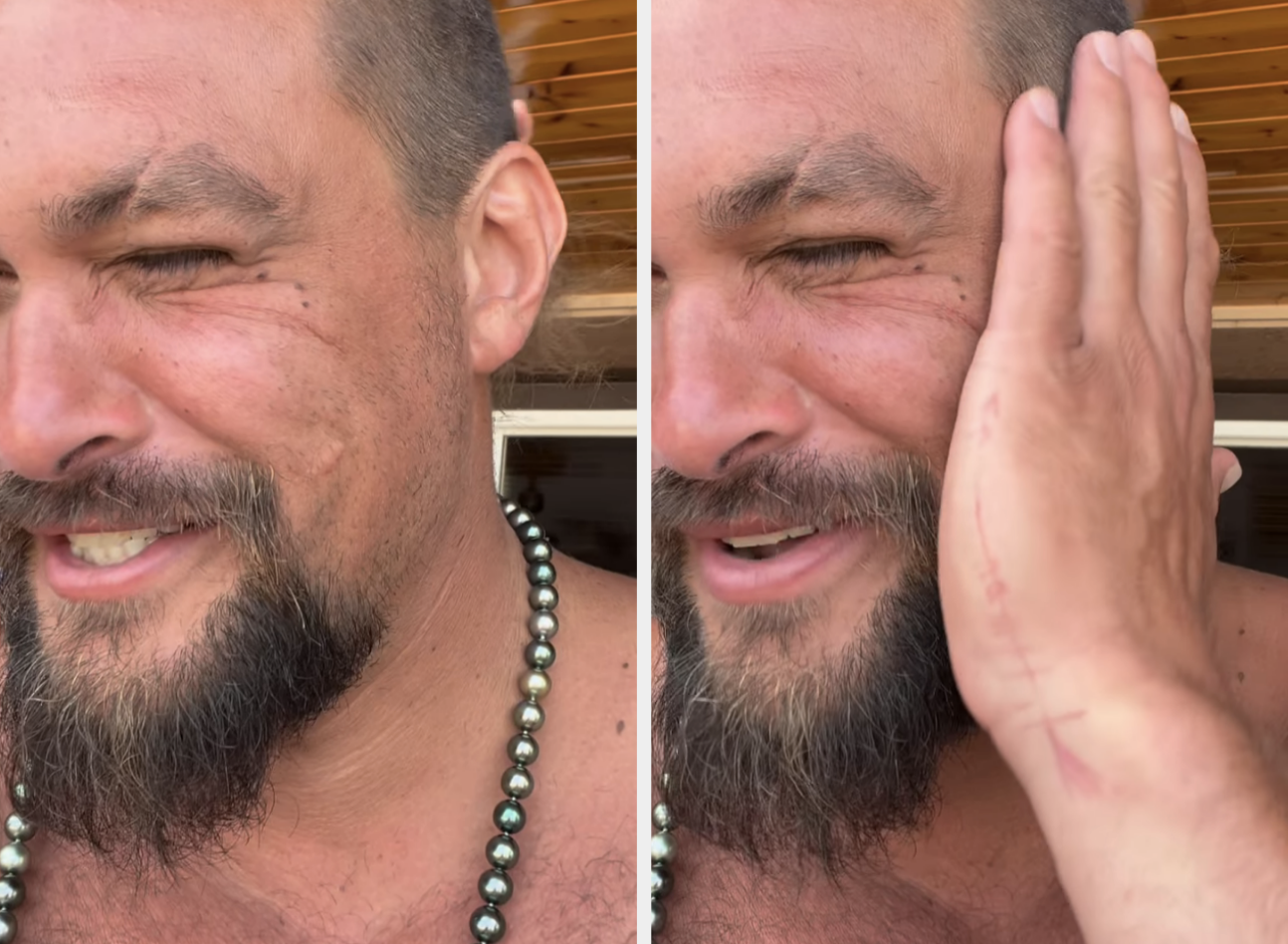 The 43-year-old revealed the reason behind his haircut: to raise awareness about single-use plastics.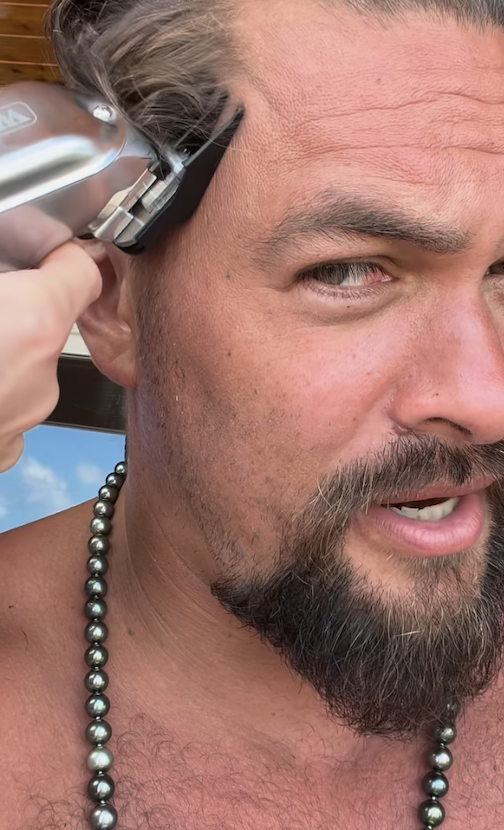 "I'm tired of these plastic bottles," he said. "We gotta stop. Plastic forks, all that shit. It just goes into our land. It goes into our ocean. I'm here in Hawai'i right now and just seeing things in our ocean — it's just so sad."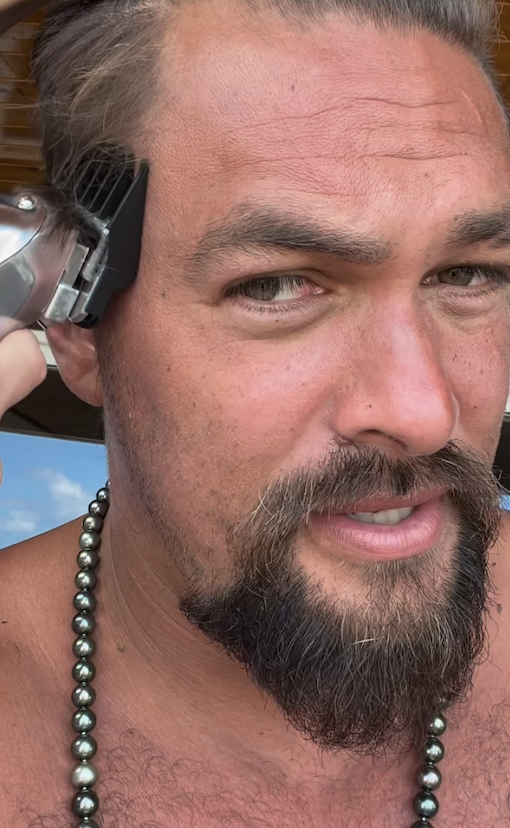 "So please, anything you can do to eliminate single-use plastics in your life, help me. Help me. Plastic bottles are ridiculous."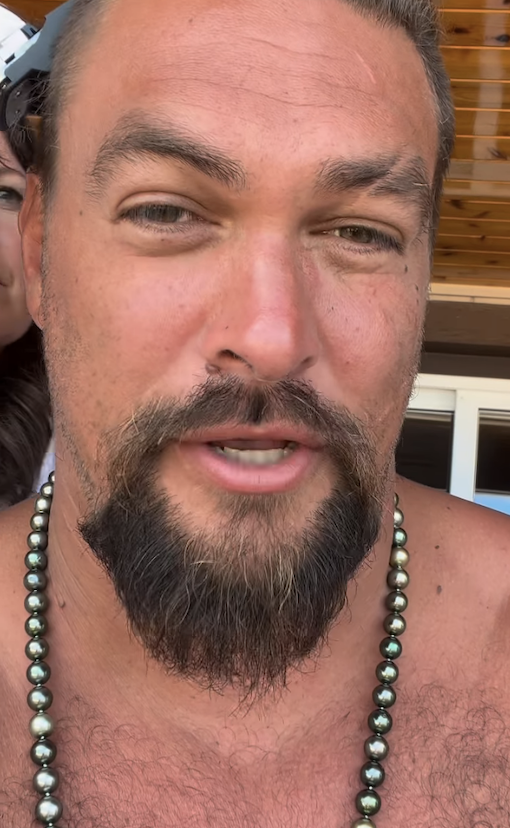 "Bring your canteen, or now everyone is making the aluminum, which is fantastic," he said as he lifted up an aluminum can of water made by Mananalu, the company he founded.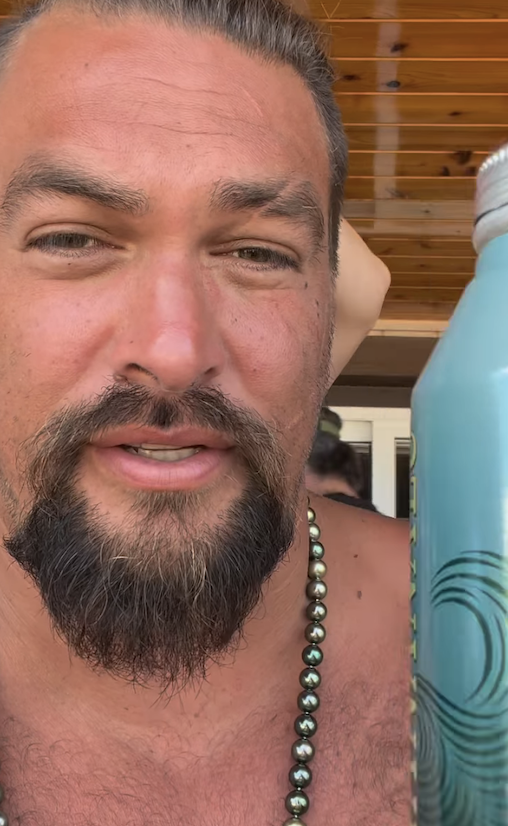 "So, aloha. We're going to keep going," he concluded.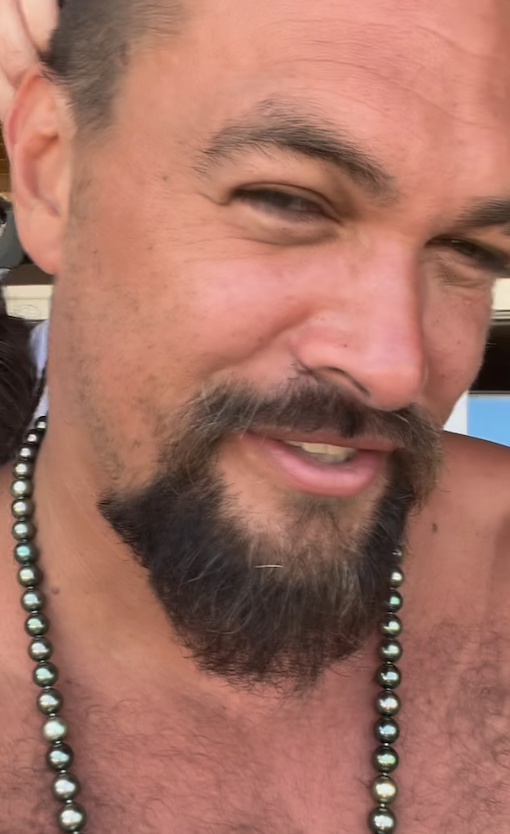 In the caption, he wrote, "Here's to new beginnings, let's spread the aloha. Be better at protecting our land and oceans. We need to cut single use plastics out of our lives and out of our seas. Plastic bottles, plastic bags, packaging, utensils, all of it. Let's aloha our 'āina together."