In case you missed it, Demi Lovato made a huge announcement a few days ago! They are nonbinary, and their pronouns are "they"/"them."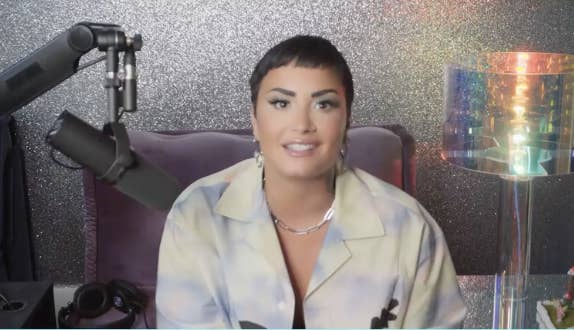 "This has come after a lot of healing and self-reflective work," the 28-year-old wrote on Instagram. "I'm still learning and coming into myself, and I don't claim to be an expert or a spokesperson. Sharing this with you now opens another level of vulnerability for me."
And now the singer has another important message to share!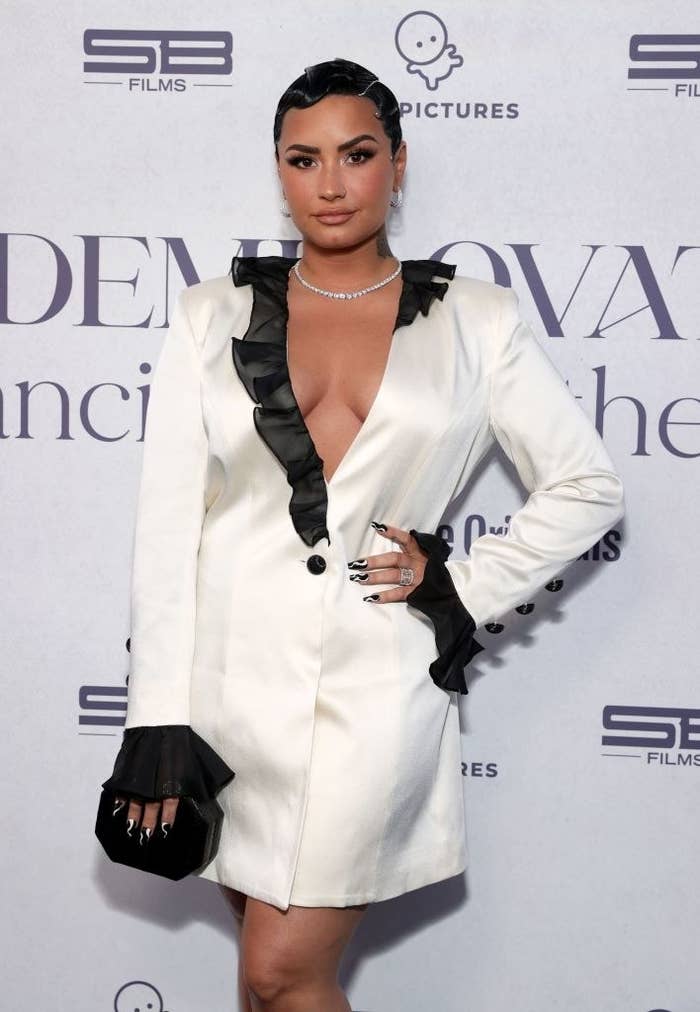 "Idk who needs to hear this but complimenting someone on their weight loss can be as harmful as complimenting someone on their weight gain," they wrote on their Instagram story.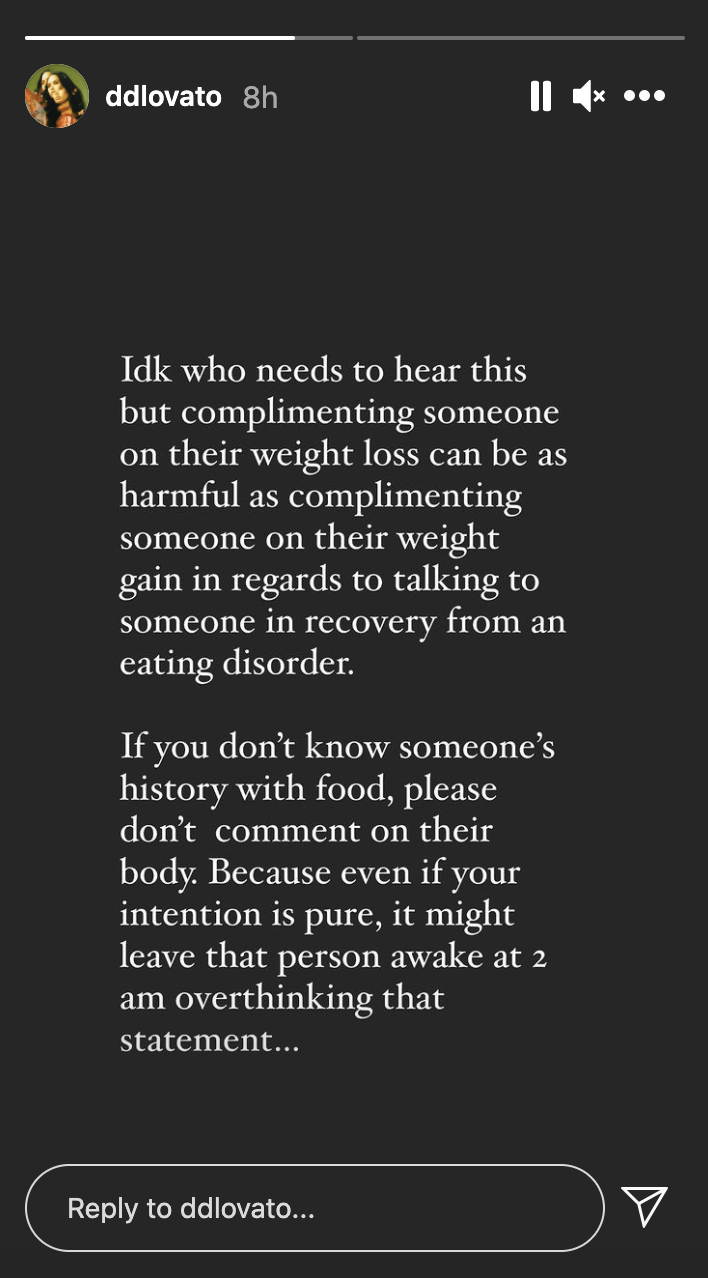 "If you don't know someone's history with food, please don't comment on their body. Because even if your intention is pure, it might leave that person awake at 2 am overthinking that statement," they continued.
They admitted that it can feel great sometimes, but other times, they start thinking, Well, damn. What'd they think of my body before?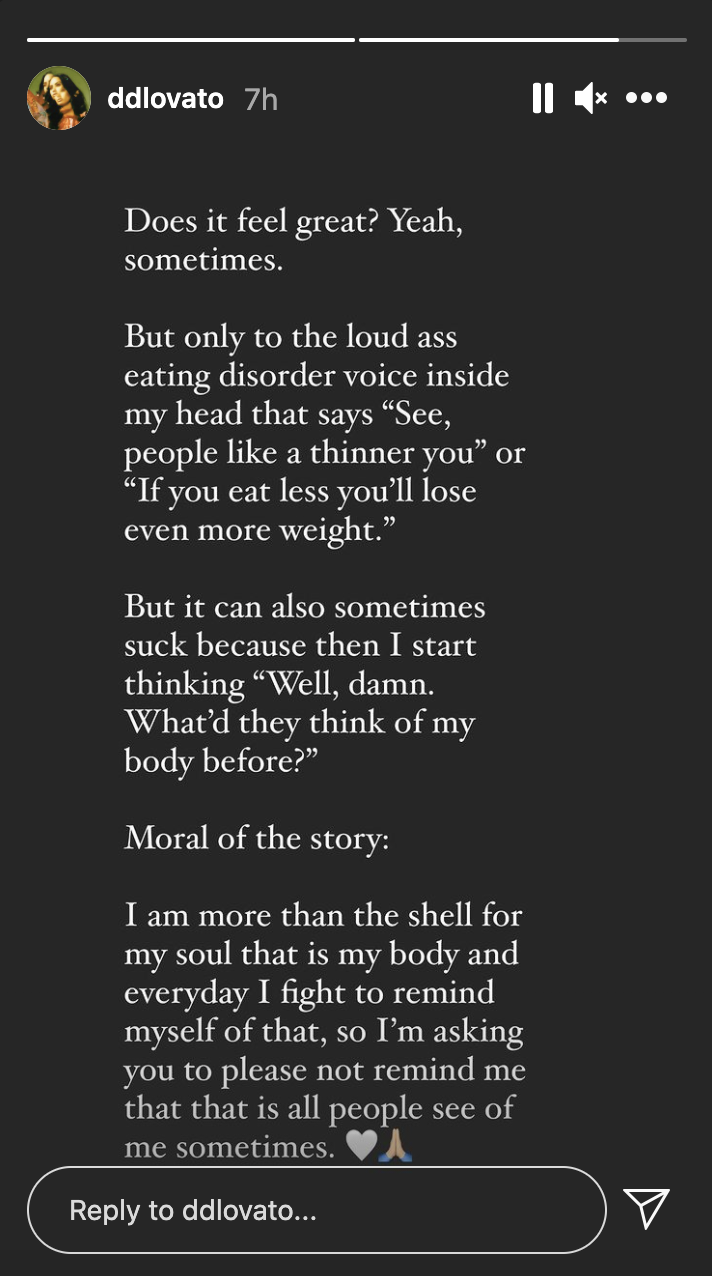 "I am more than the shell for my soul that is my body and everyday I fight to remind myself of that, so I'm asking you to please not remind me that that is all people see of me sometimes."
Sending you light and love, Demi!