Today, we shall be discussing his dance moves!!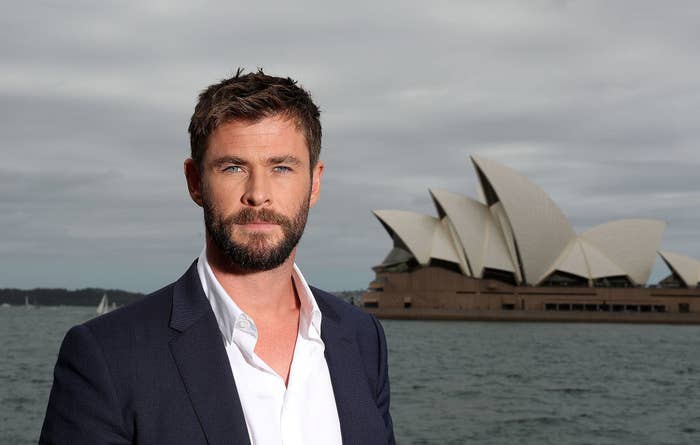 The video starts with the couple strutting down the walkway to Bee Gees' "Stayin' Alive."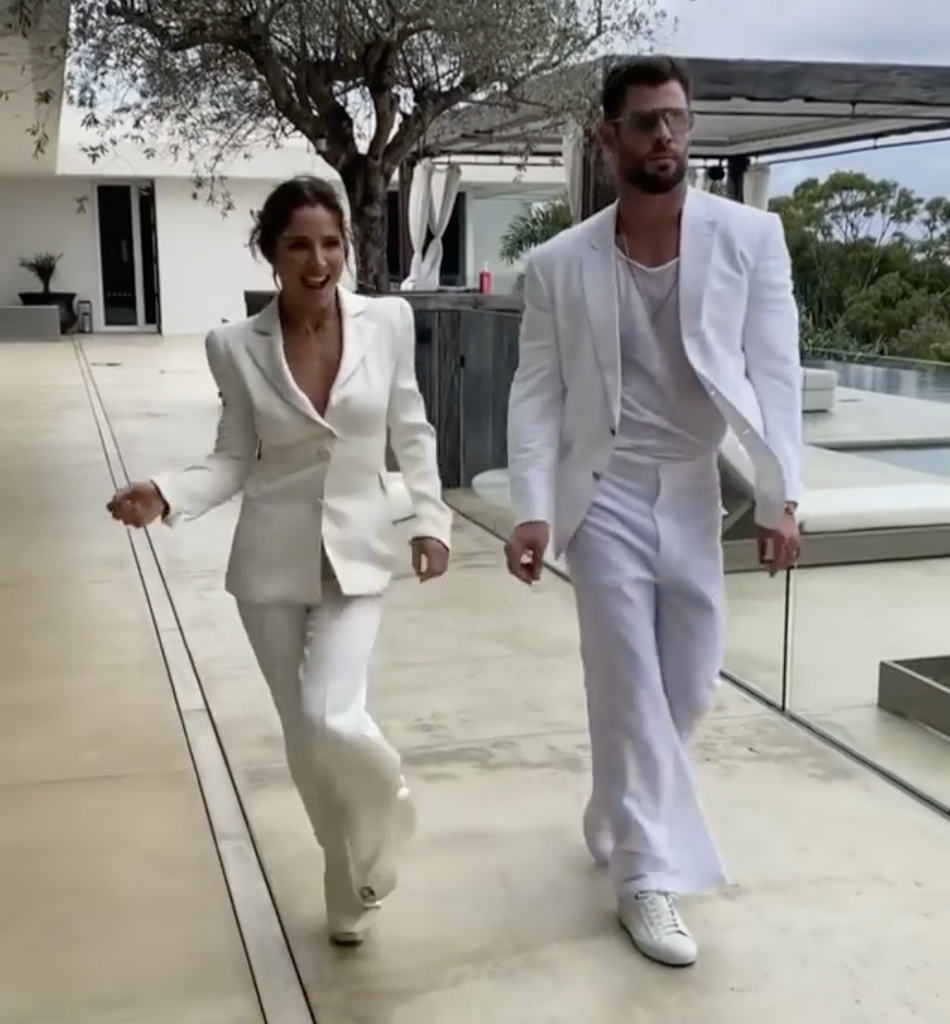 Then, Chris starts busting out some MOVES!
AND THEN, he turns around, pulls his jacket tight so we can get a good view, and SHAKES HIS BOOTY!!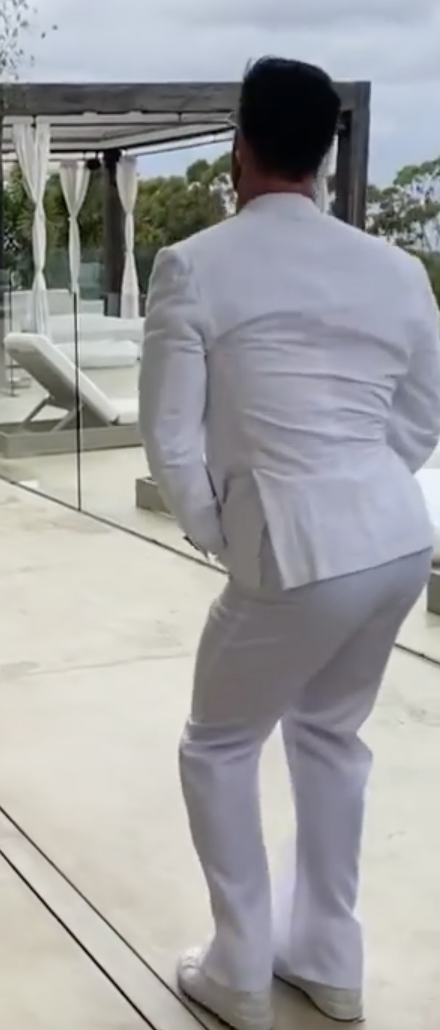 That's right, ladies and gentlemen! THE HEMSWORTH BOOTY!!!!!!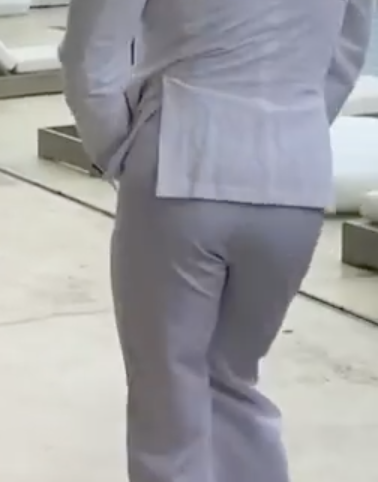 I've never seen Chris's dance moves before, but after that video, I give the man an A++.
Whew! IDK about y'all, but I can now die a happy woman!