This is Nora and Michaela Cook-Yotts. They are newlyweds, and also, they are pretty darn selfless.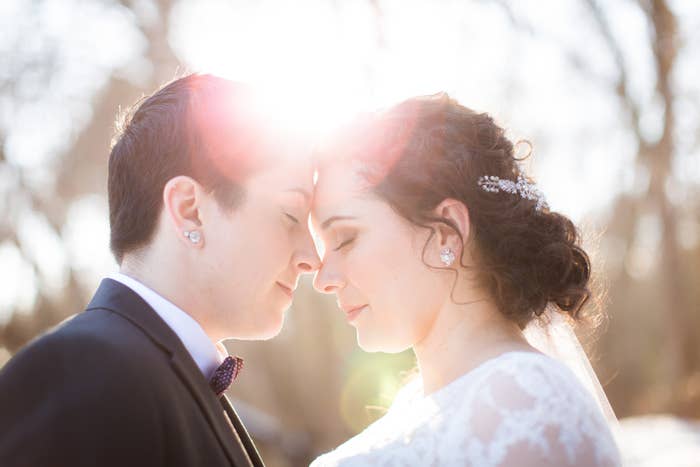 At the Cook-Yotts wedding, there was a third, unexpected father-daughter dance announced: Jessica Otto and Jessica's father Peter, who has terminal cancer.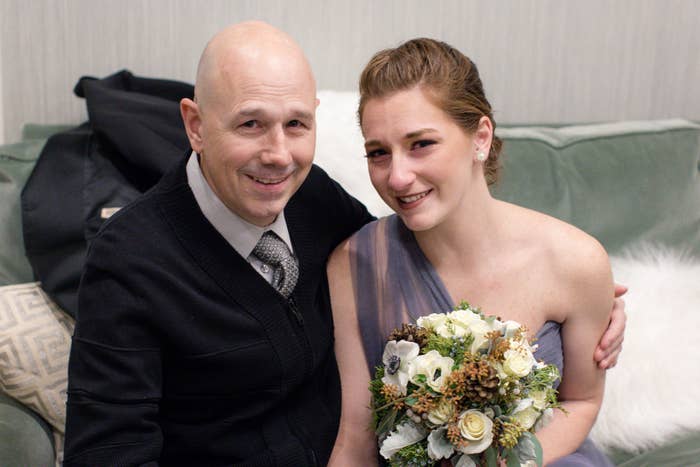 Jessica and Michaela go back to second grade. "She is what I would call a 'forever friend,'" Jessica told BuzzFeed.
The Massachusetts couple wanted to make sure that Jessica and her sister Megan had a chance to experience this milestone with their dad.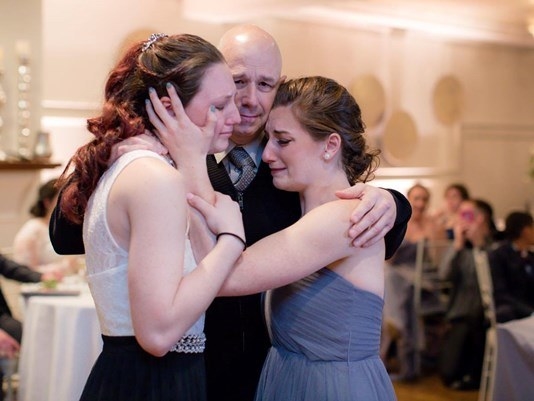 Bride Michaela told BuzzFeed about what a close connection her family has with the Ottos, and how Pete and Nora had bonded as well.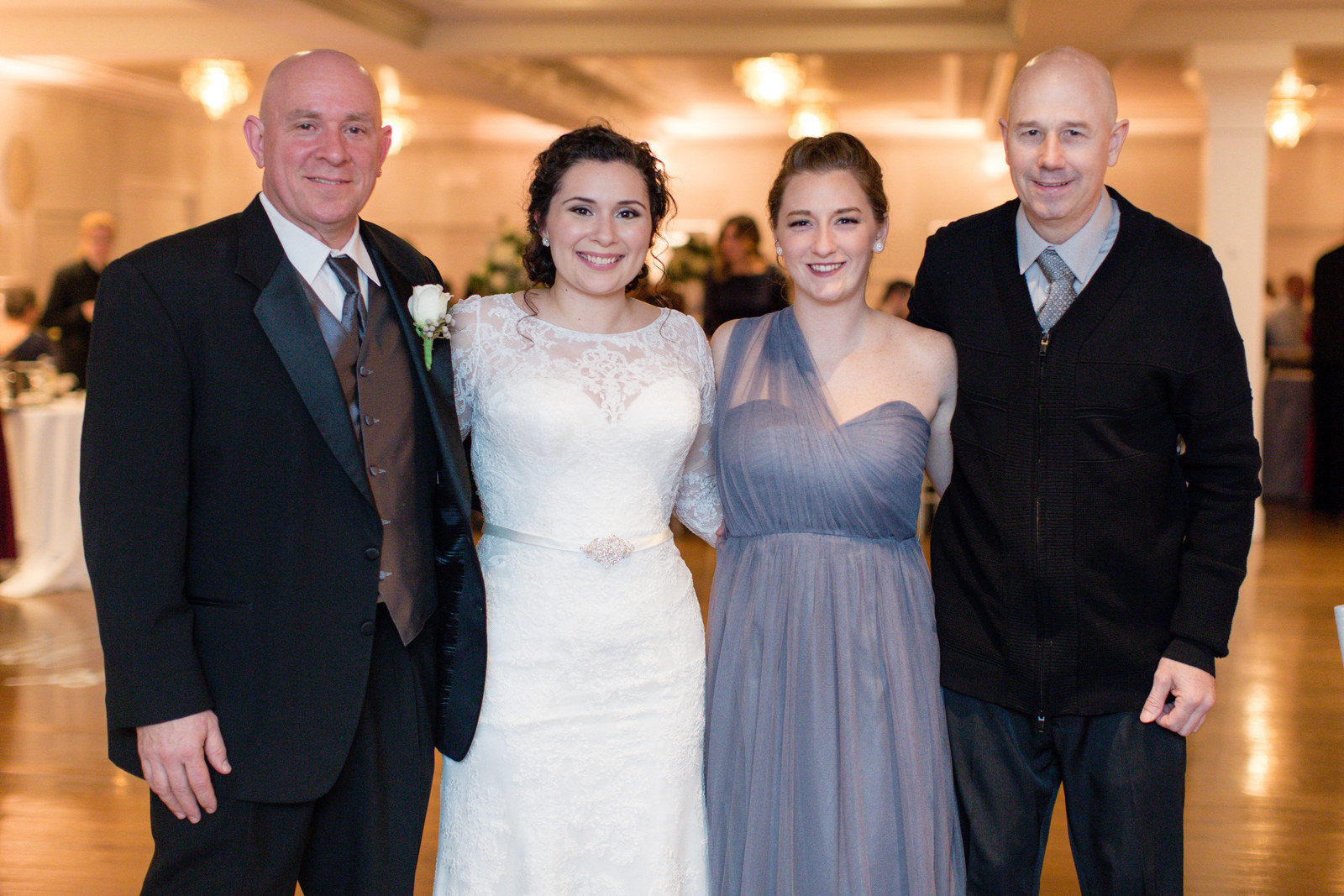 According to Jessica, Peter had no idea what the women had planned: "The first my dad heard of it was when the DJ called myself, Megan and our dad to the dance floor. He was shocked."
Jessica stressed that the gesture was a meaningful gift for her mom, Lisa, as well.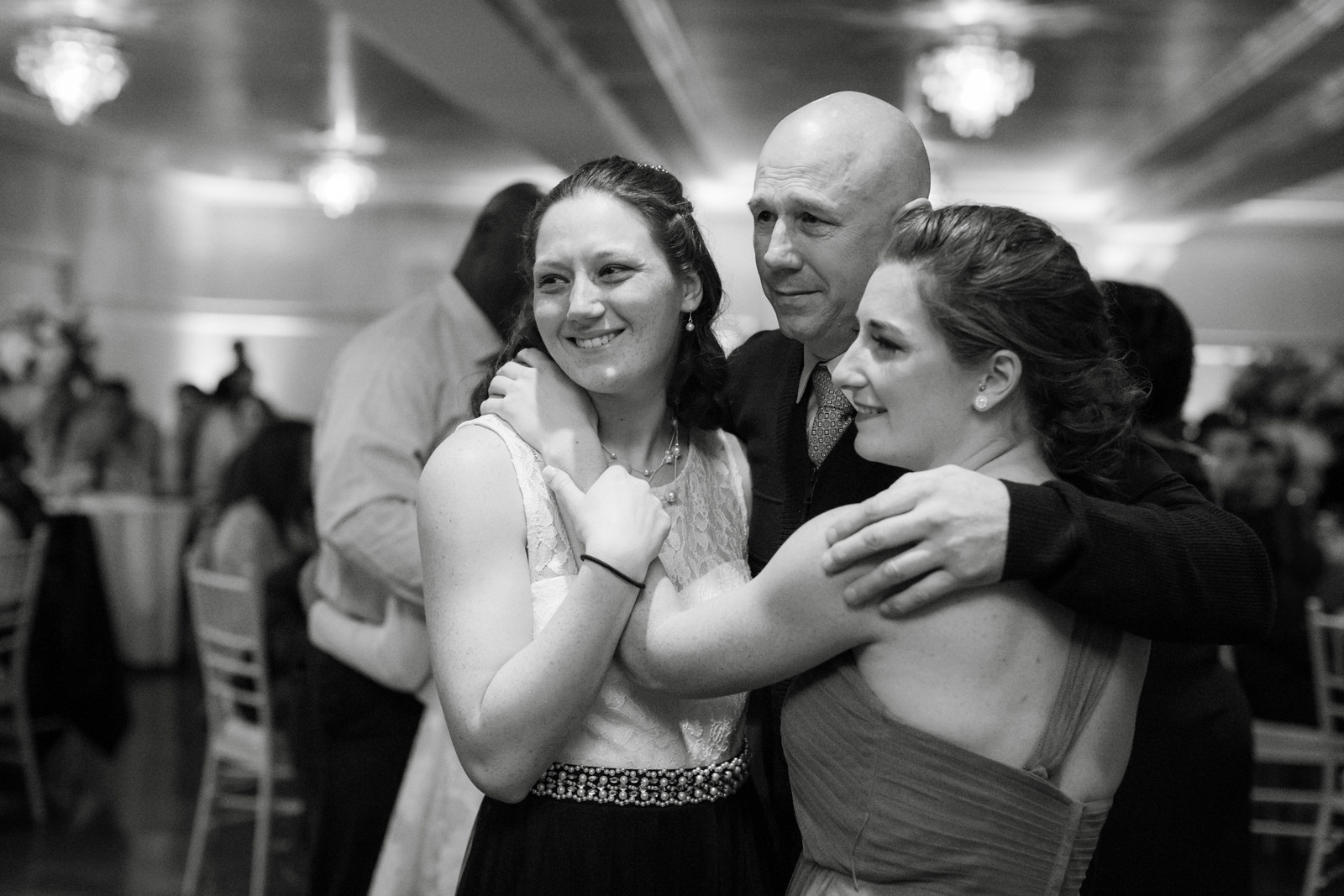 The Otto family is active in the Pan-Mass Challenge, a fundraising bike ride in which Peter and Jessica have participated three times, while Megan and mom Lisa volunteer yearly.
<3