Melania Trump Wore A $1380 Shirt While Gardening And, Idk, People Seem To Care
"don't @ me. i am the messenger."
Greetings. Melania Trump hosted her first event Friday in the White House Kitchen Garden with the Boys and Girls Clubs of America.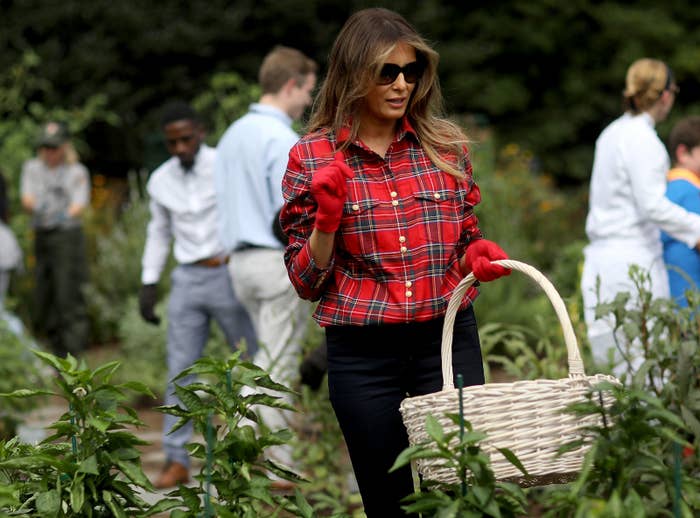 Here is Melania Trump's shirt. It (kinda?) needs its own introduction.
BOYS AND GIRLS CLUBS OF AMERICA. Oh I said that already? Cool. Cool. Just making sure. Back to Melania Trump's shirt, because that's what y'all clicked on.
CNN's Kate Bennett broke the news on Twitter, prompting an avalanche of "she's out of touch" vs. "No1Curr" tweets.
More outlets started to cover it, because, the internet.
People got salty.
And then...idk. Michelle Obama was brought into it?
Melania.