Sure, you may know him as an American Idol judge, or Nicole and Sophia's dad, but let's be real. The man's a legend.
So anyway, Richie recently sat down with the Daily Telegraph, and gamely discussed his 19-year-old daughter dating dating 34-year-old Keeping Up With The Kardashians villain, father of three, and known lothario, Scott Disick
AND, the relationship is a current storyline on KUWTK.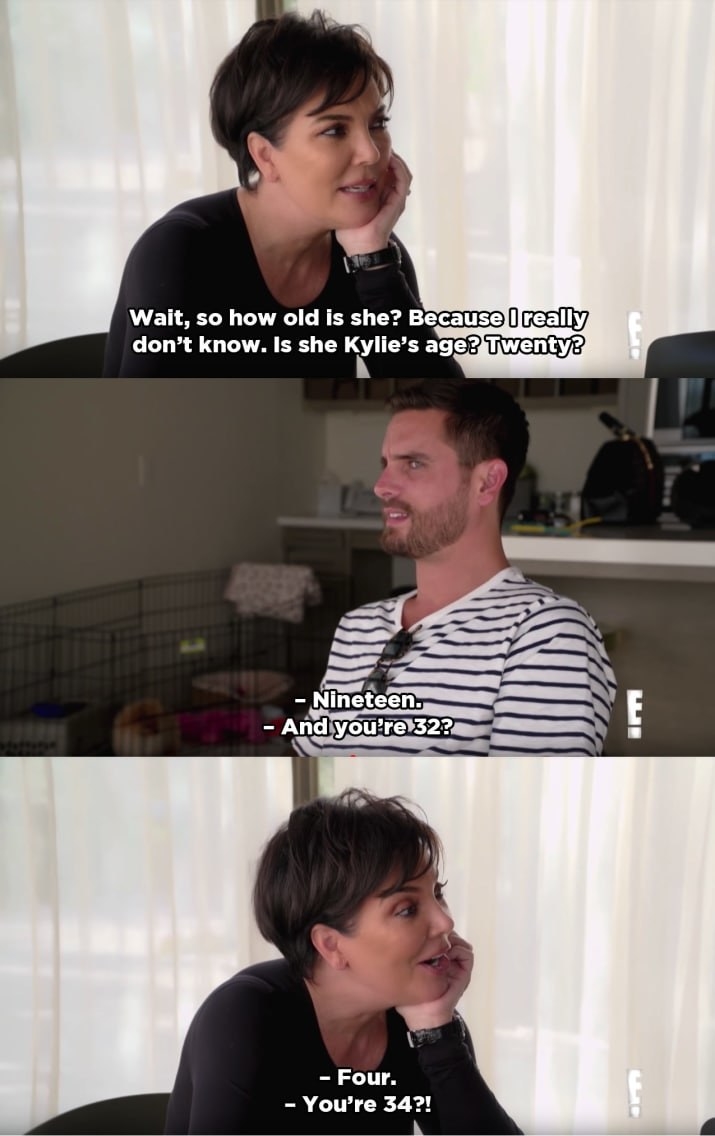 But Lionel's got his own take on the whole thing.
The singer told the Daily Telegraph about Disick:
From what I met of him he's a very nice guy. When you hang around the reality world, who knows what you are really doing? This is a well-oiled machine, the Kardashian machine. I don't really know what to think. I told Sofia I will have no opinion. I'll continue to be my cheerful self and move on.
That's right. Papa Richie is just going to keep dancing on the ceiling until this whole thing blows over.
Richie continued:
Now I know what my parents meant when I came through the door with my Afro and my girlfriend and said "Dad, I'm in love" and [he] looked at me and said "OK, we're going to leave you alone for a minute and you'll figure it out." My daughter is getting me back for my Afro days! She's 19. When you're 19 you know everything. Is it going to be for life? I don't know. But for right now it's just a phase and I'm going to stand real still in the corner, get me a good drink and not make too much noise.
Oh, the shade, Lionel. THE SHADE.