Kylie Jenner no longer requires an introduction, but I guess now would be a good time to remind people that she has a thing for rare (and incredibly fast) cars.
I don't know if she drives them or just uses them to inspire her color palettes, but either way, she's a fan of powerful cars.
So I'm like 99% sure that rapper Travis Scott, Kylie's boyfriend and the father of newborn Stormi, just casually gifted her with her most coveted car yet: a Ferrari LaFerrari.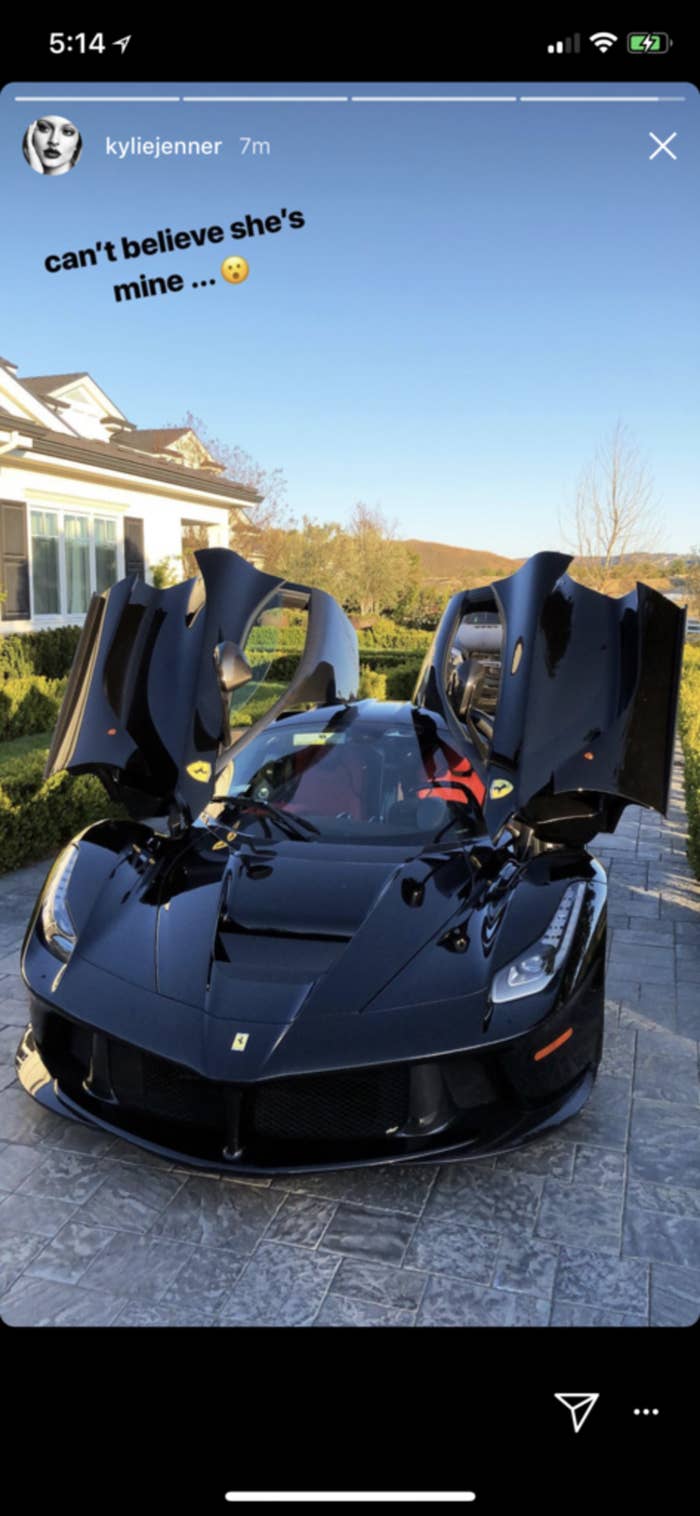 I mean, considering they only made 500 of these babies, which go from 0 to 60mph in about 3 seconds, it's actually a pretty thoughtful gift for the girl who has everything. Even if it did set Travis back a cool $1.4 million.
I wonder which one of Kylie's cars Stormi will inherit when she learns to drive.