OK, so you know Kylie Jenner, and you know she recently had a baby after months of speculation and a very private pregnancy.
You probably also know we've only seen one photo of the Heir to the Kylie Cosmetics throne.
Well, as the makeup mogul figures out motherhood on social media, it appears she's introducing us to her bundle of love extremety by extremity. Today? We got some damn adorable baby toes.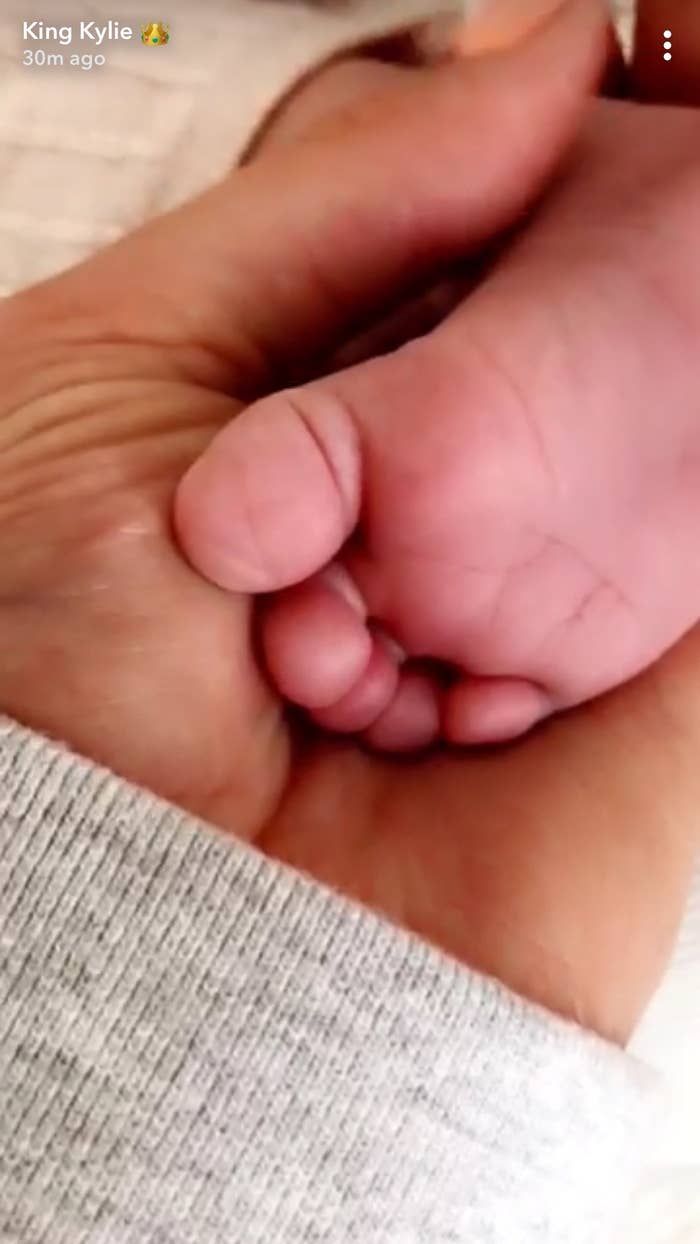 And tell me you don't want to pop open a bottle of bubbly and eat them like grapes?
Plus, listen to that madly-in-love new mom coo! Kylie's got it bad, and it's a beautiful sound.
In conclusion: BABY TOES.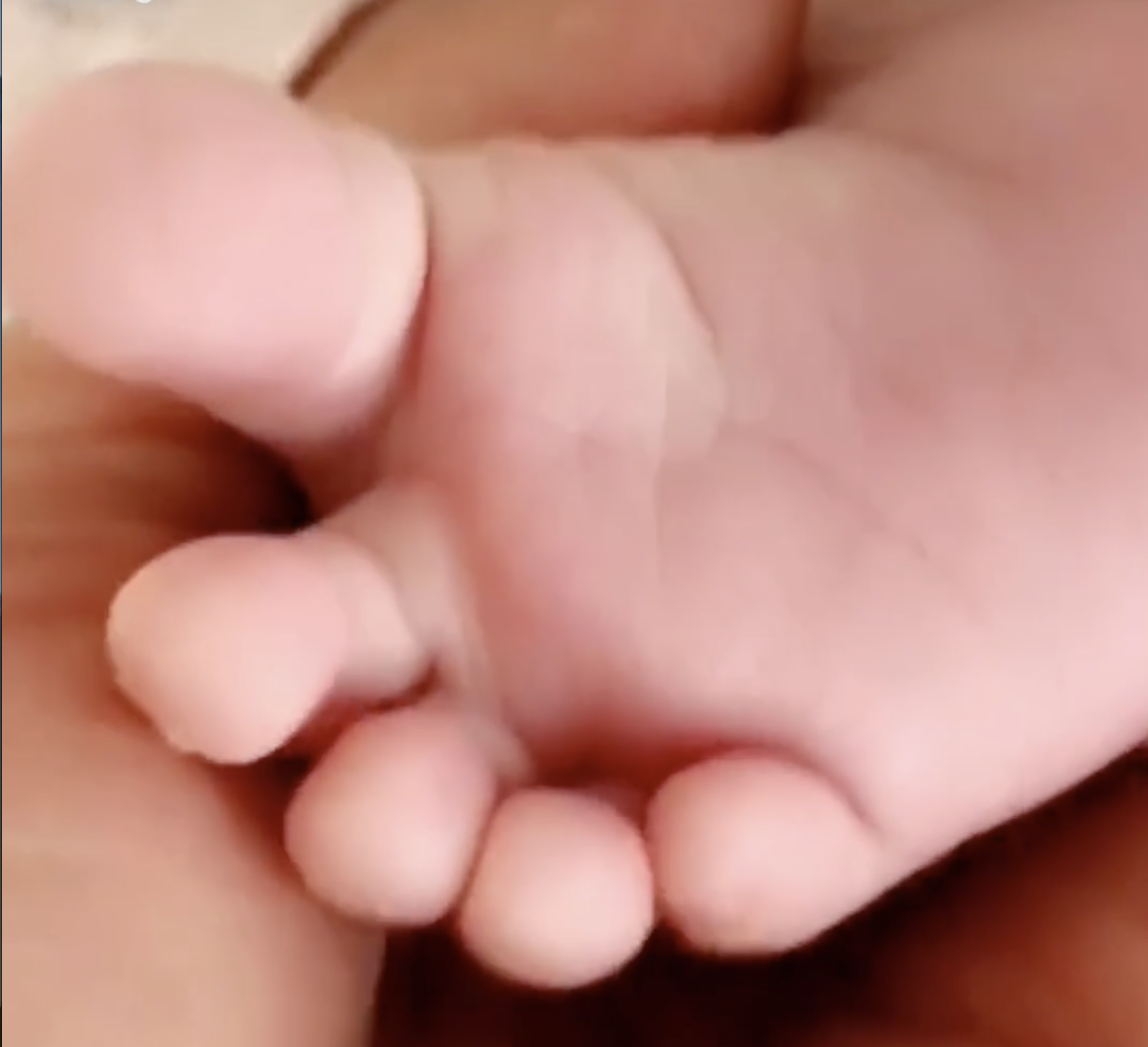 Yes, this just happened. Yes, you just read this post. And yes, I wrote it. This is the world we live in now. ¯\_(ツ)_/¯
Let's not make it weirder than it has to be, OK?