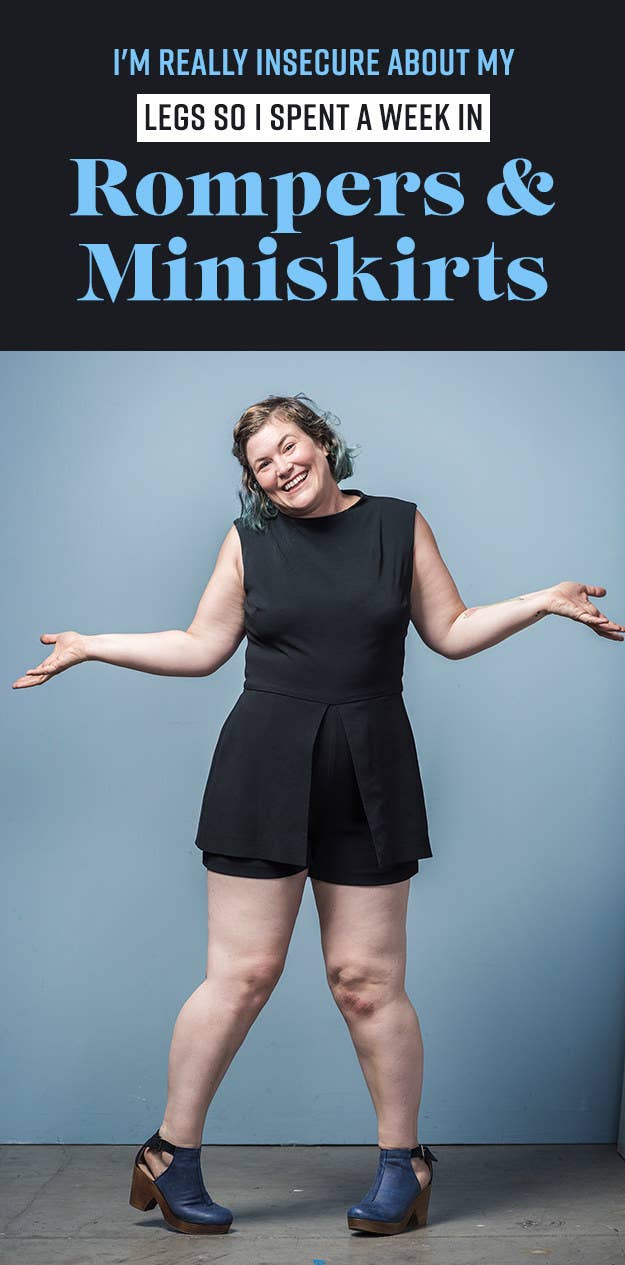 Hi, my name is Morgan, and I have a pretty bad self-image. I've gained and lost (and gained again) roughly 100 lb over the last six years, and, y'know, all of those unsolicited comments can take their toll on the self-esteem.
The thing is, no matter where I've been on the scale, I've always had a deep, deep hatred for my legs. I think it started sometime in junior high? At some point, I just decided they were ugly and didn't want to show them anymore.
The really tough part of my loathsome body image? I have a young daughter, Delilah, and I know she's watching me. Not only has she told me she has the biggest belly in her gymnastics class, she's asked whether she'll be "fit" like daddy, or, "y'know...like you?" Which, besides OUCH, was a major wake-up call for the messages I'm sending.
So I challenged myself to a week of leg exposure. In front of people. Like, in real life. And then I went ahead and pitched it to my editors, so I actually had to do it. If for nothing else, to improve the self-image I'm modeling for my little girl.

Leading up to the week? I exfoliated and moisturized the fuck out of my legs and shaved for the first time in probably, like, three years. I was that worked up about this.
Let me be crystal clear here: I do not show my legs EVER, under any circumstances, and haven't for years. This meant that none of my colleagues had ever seen my legs, whether they realized it or not (most likely not.)
The challenge: I had to wear a different leg-bearing outfit every day for a solid week. I could choose the items, but they had to hit at least five inches above my knee. There was no way in hell I was purchasing five knee-bearing outfits, so I joined Rent the Runway Unlimited for a month. Actually, it turned out to be the perfect solution to finding five outfits I could force myself to leave the house in.
I gave each outfit a grade based on fit, level of self-consciousness, and practical wearability (i.e., were my butt cheeks hanging out?).
Ready? I'm not. But let's do it anyway.

The day I escaped to a luncheon with a colleague, which meant not having to see everyone else at work.
Grade? I'm shocked, but I'm actually gonna give it an A. It was just...flattering. Feeling like the romper looked good on the rest of me helped me not worry as much about my legs. And the skirt/shorts combo was a win.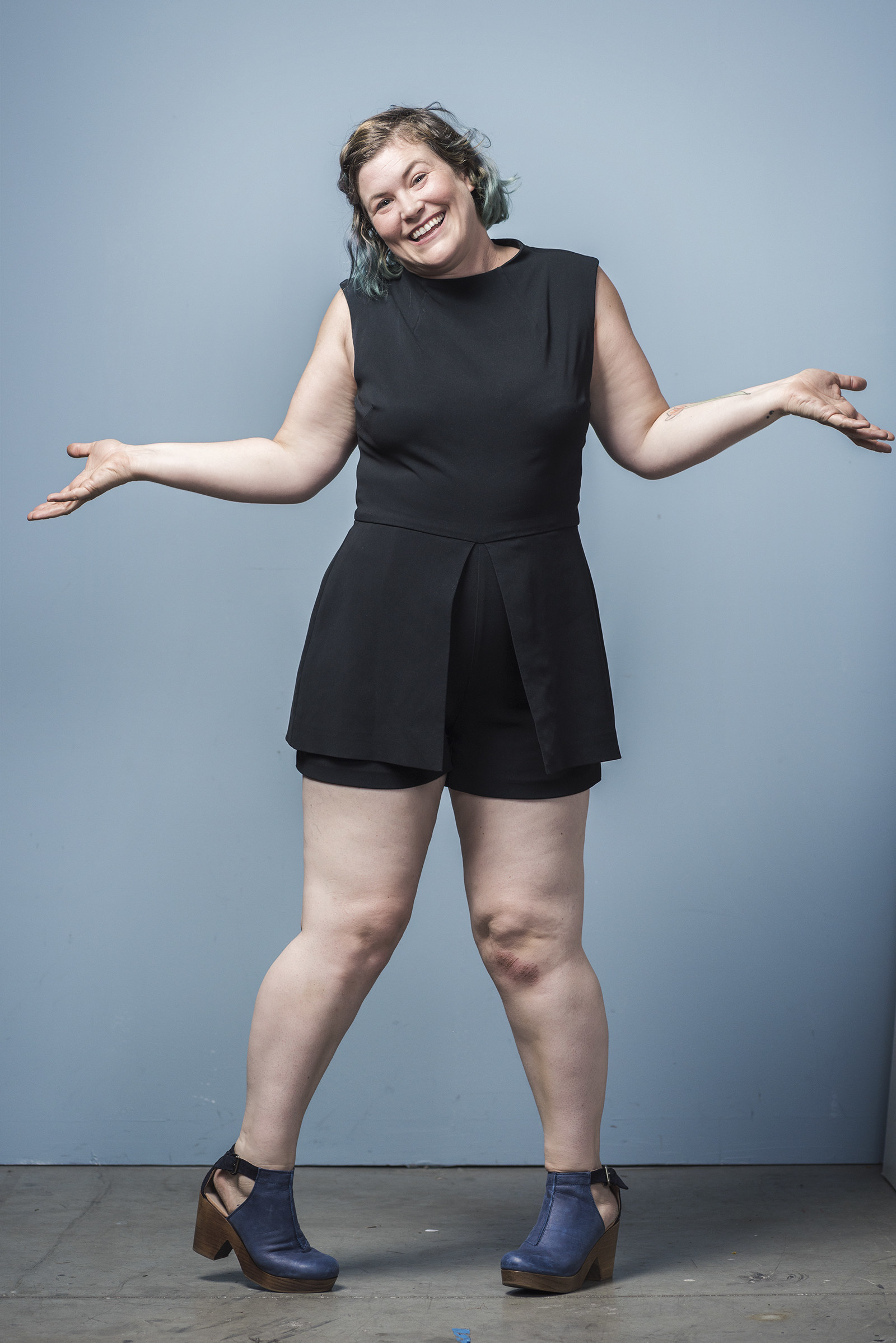 The first day I had to go to the office. People I know would see me. Sitting down.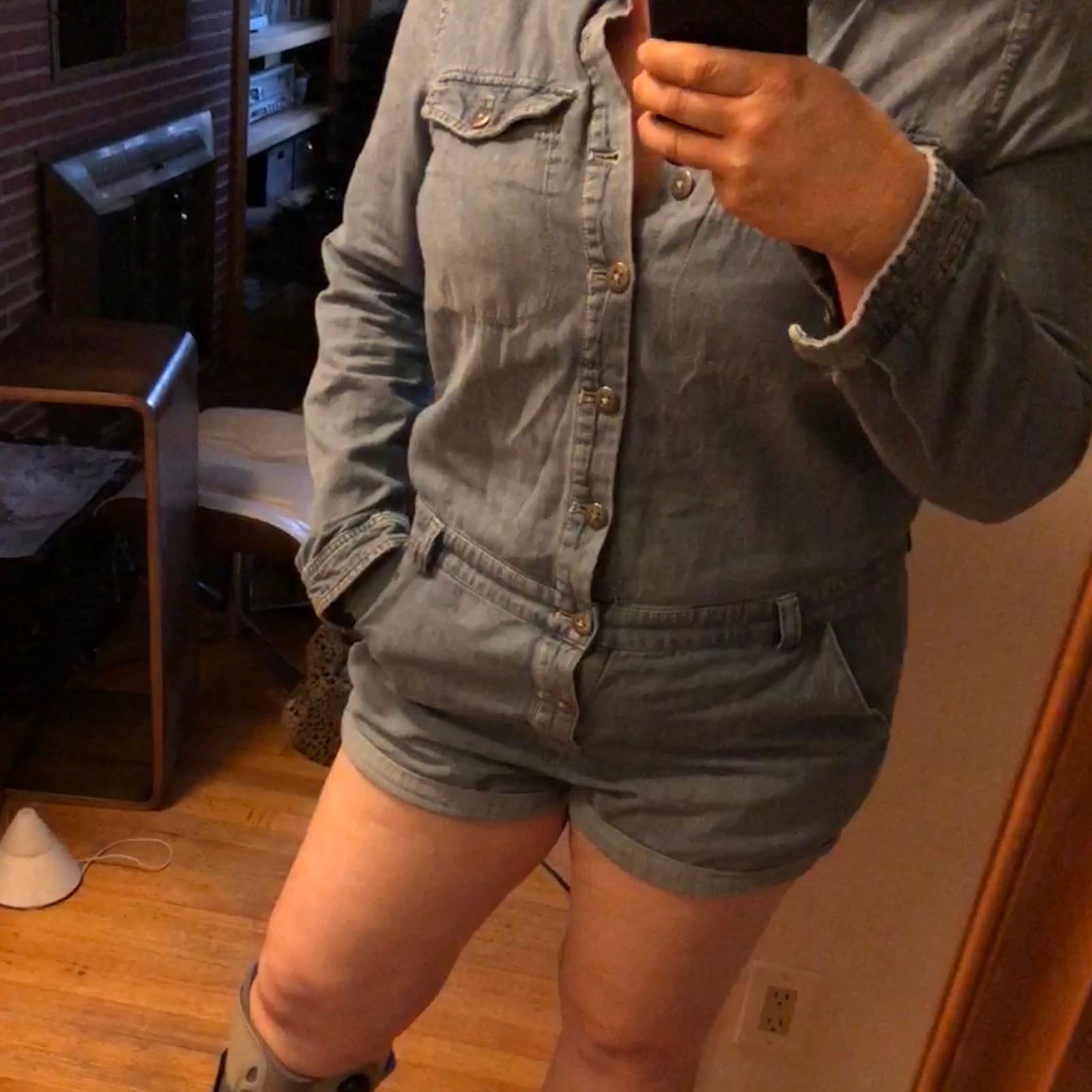 Grade? Idk, like, a C? Aside from the fact that I was wildly self-conscious because it was basically underwear, I thought it was really cute. Unfortunately, would not recommend.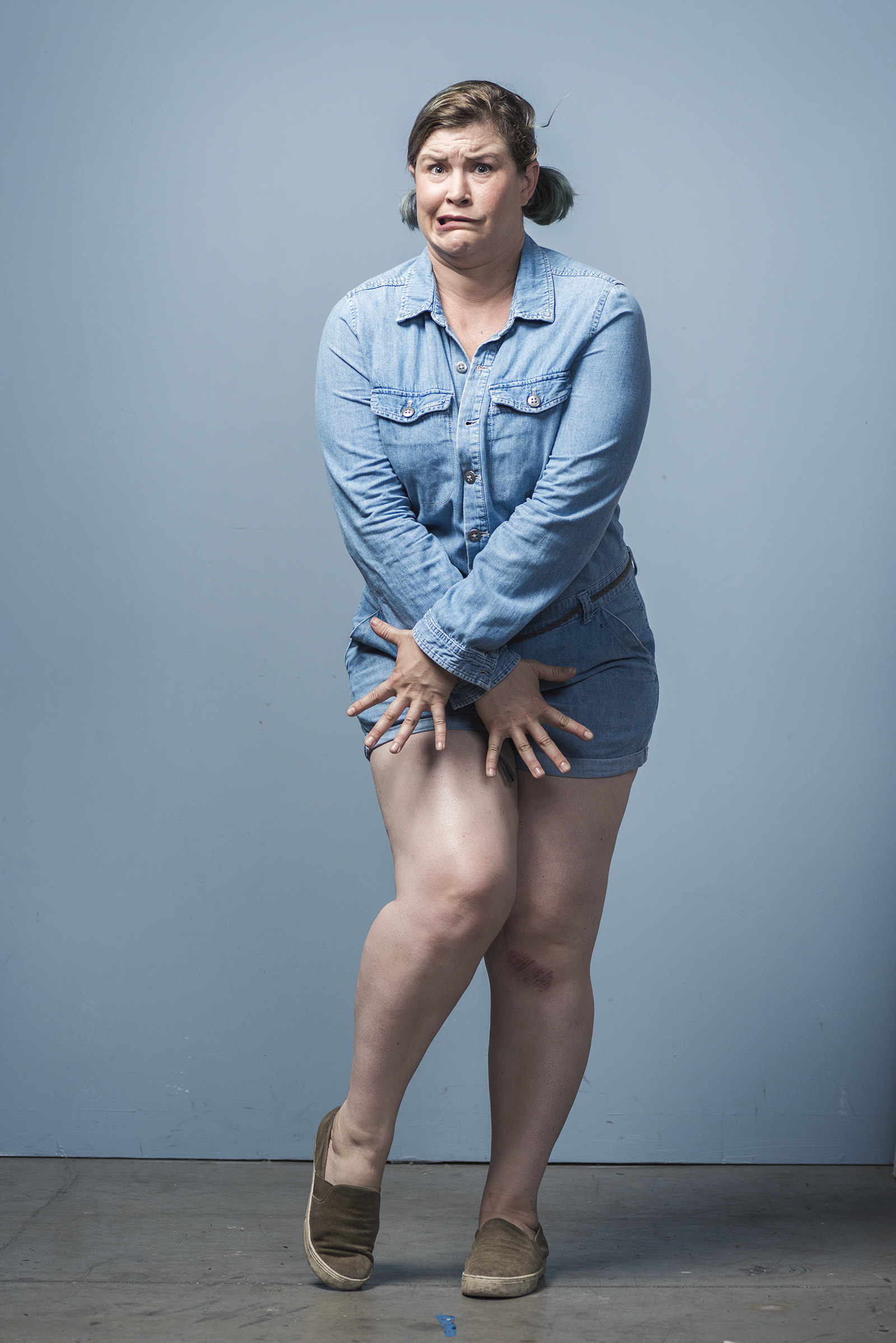 Grade? B. I felt great in it, but cringed at any photos I saw.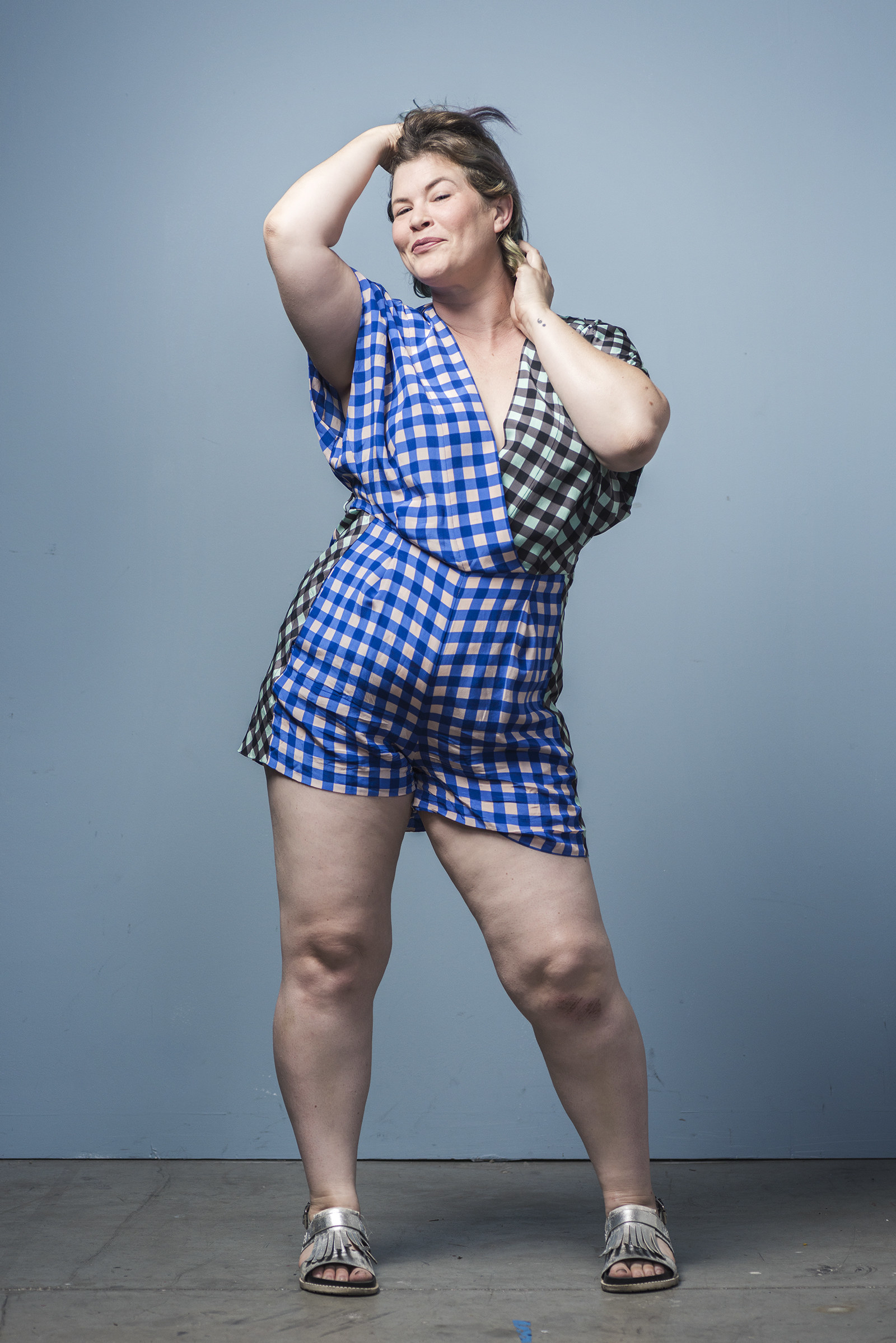 Grade? F. Stupid, stupid buttons.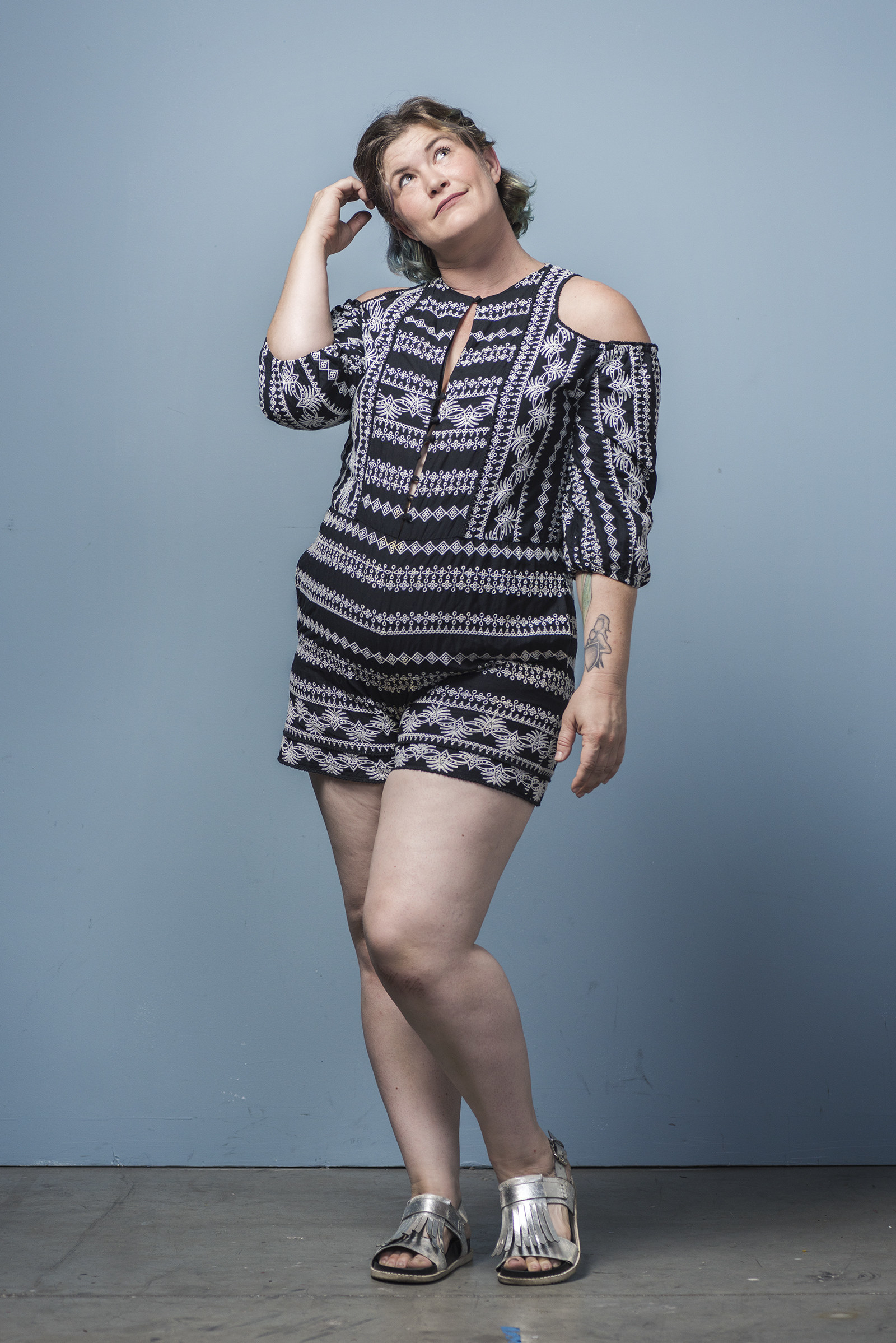 Grade? B+. No accidents.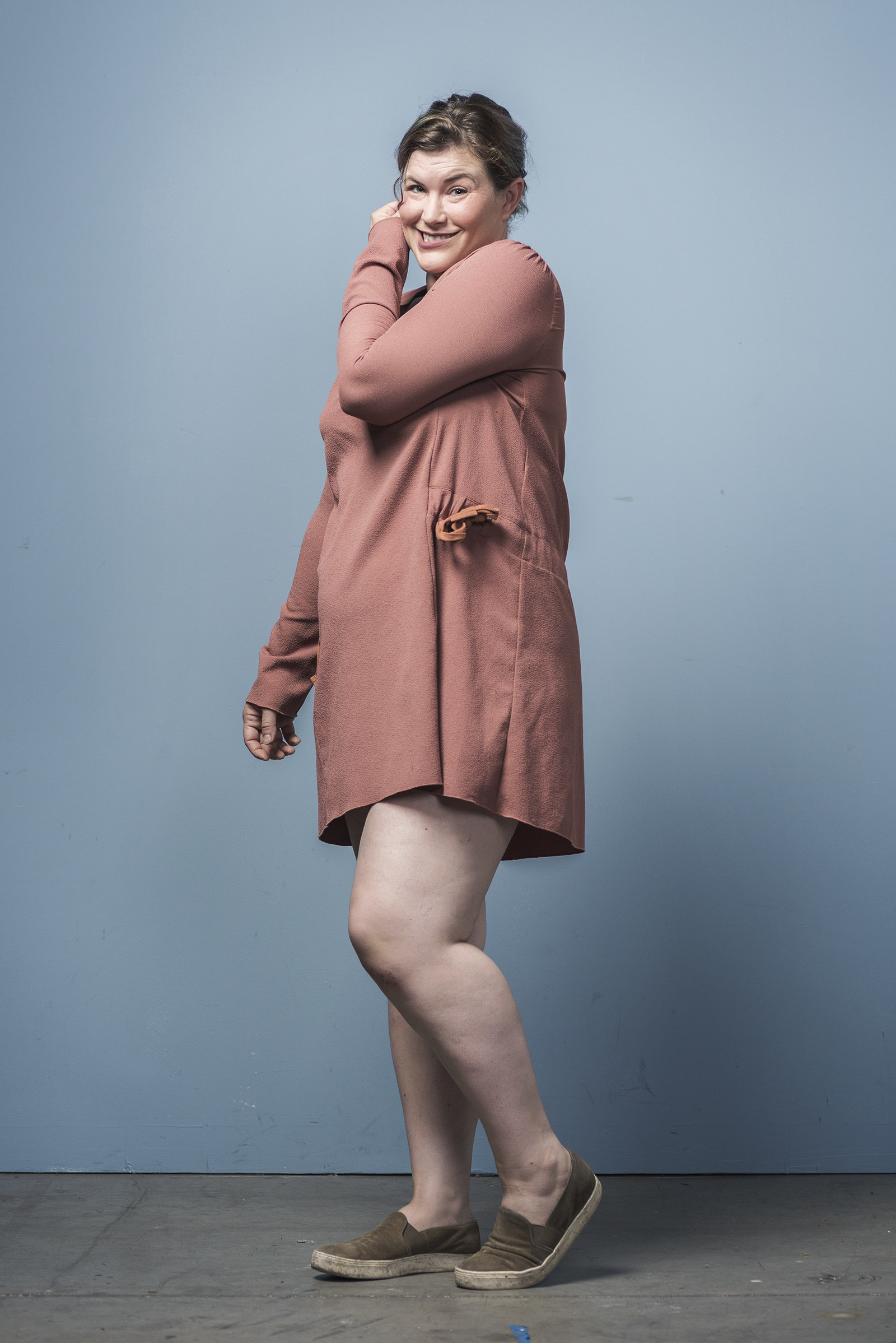 But most importantly, modeling body-positivity for my daughter, and working toward making sure she has a role-model who loves herself, was the best takeaway of all.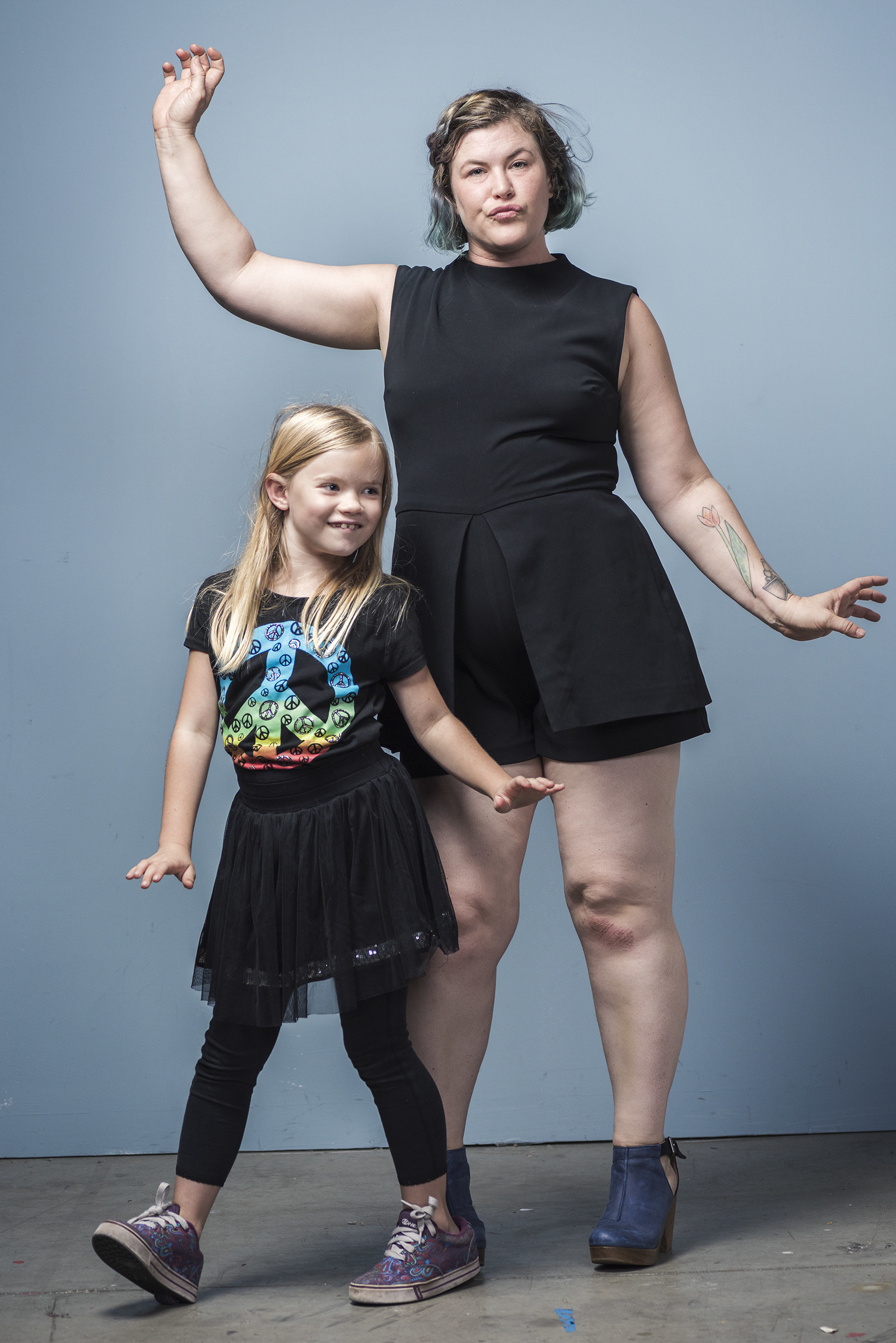 So what did I learn? Well, mostly that no one worries about how I look as much as I do. A lot of people noticed my outfits, but nobody was like, "Oof, and too bad about those legs."