When Gloria Fallon died Saturday, her son Jimmy was by her side.
After Friday's taping of The Tonight Show was canceled, a spokesman for the Fallon family told People that Gloria had passed peacefully.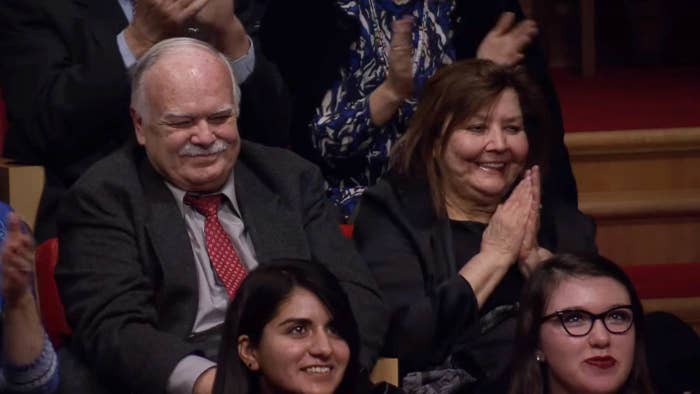 The family spokesperson told People:
Jimmy was at his mother's bedside, along with her loved ones, when she passed away at NYU Langone Medical Center in NYC. Our prayers go out to Jimmy and his family as they go through this tough time.
It's not often that Fallon talks about his personal life, but he did share a relatable anecdote about his mom on a #MomQuotes segment of his show in May.
It was not immediately clear what caused Gloria Fallon's death, but a person familiar with the situation told Variety that the Tonight Show host's mother was "sick and in the hospital" when the Nov. 3 taping was canceled.
There has been no official word yet on the status of the Nov. 5 show.