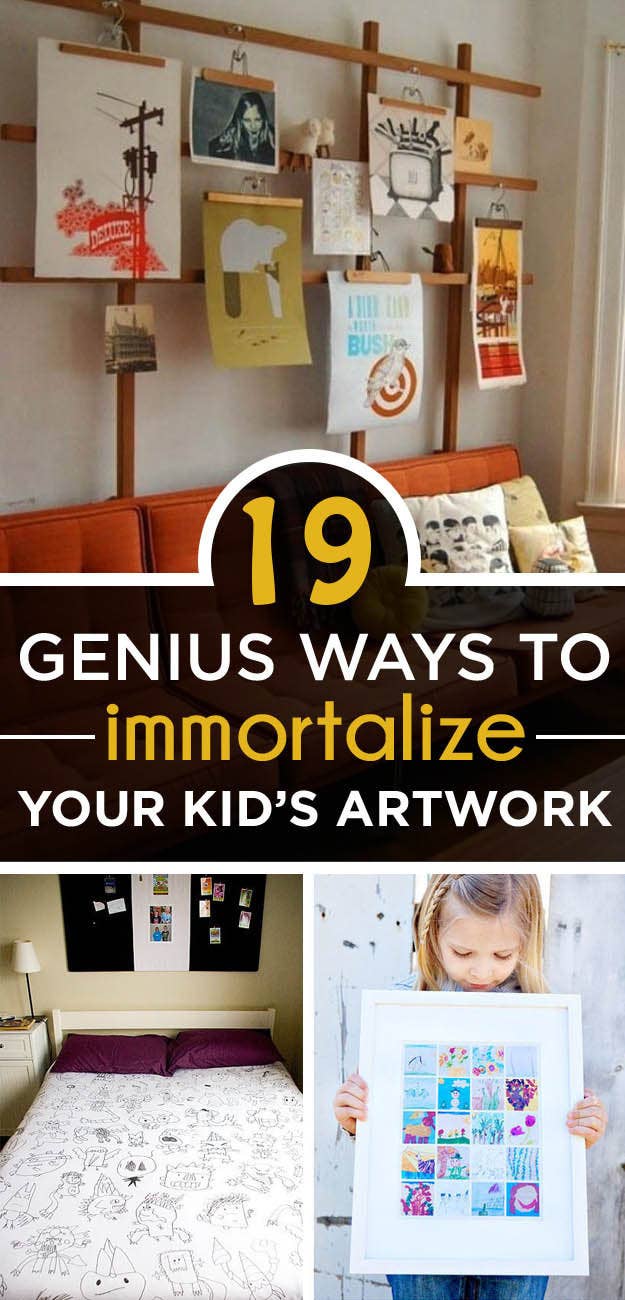 1.
Hang on to their dreams.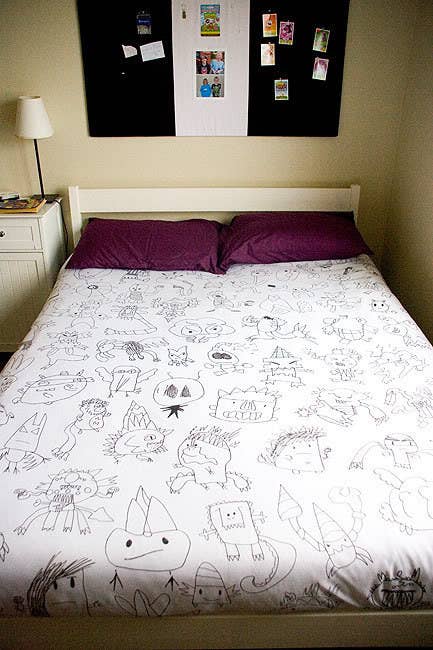 2.
Turn their artwork into a titanium keychain.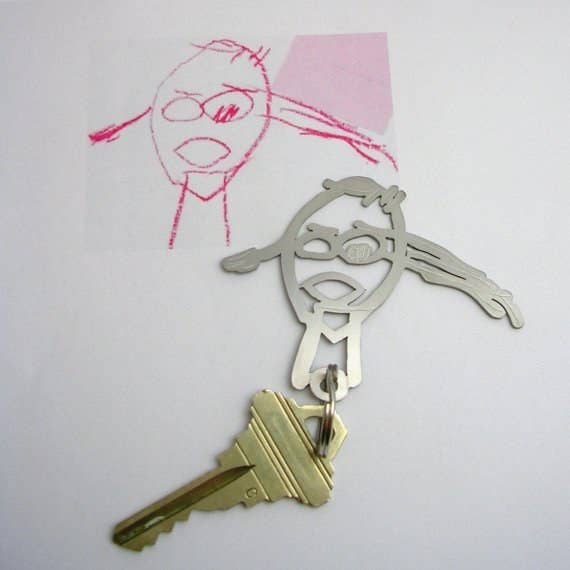 3.
Make your own custom-sized mega bulletin board.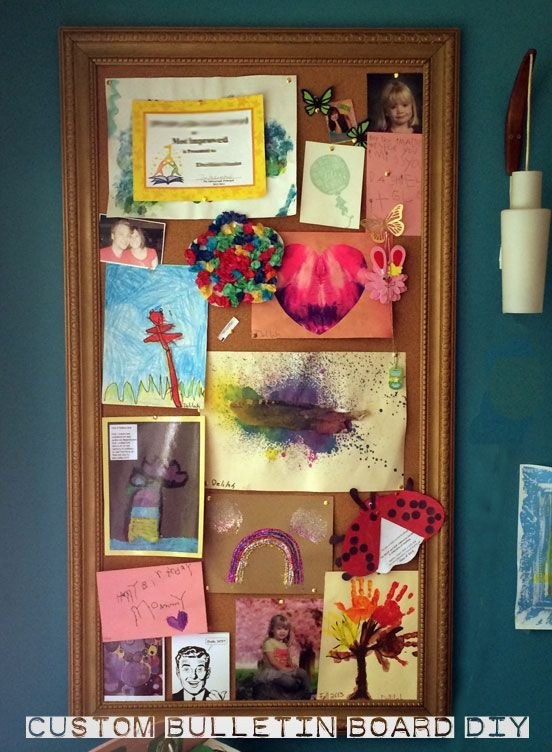 4.
Go digital.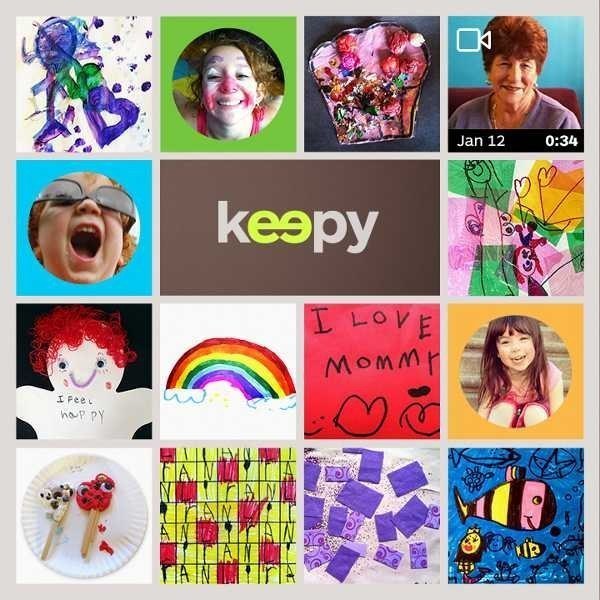 5.
Treat guests to an ever-changing gallery wall.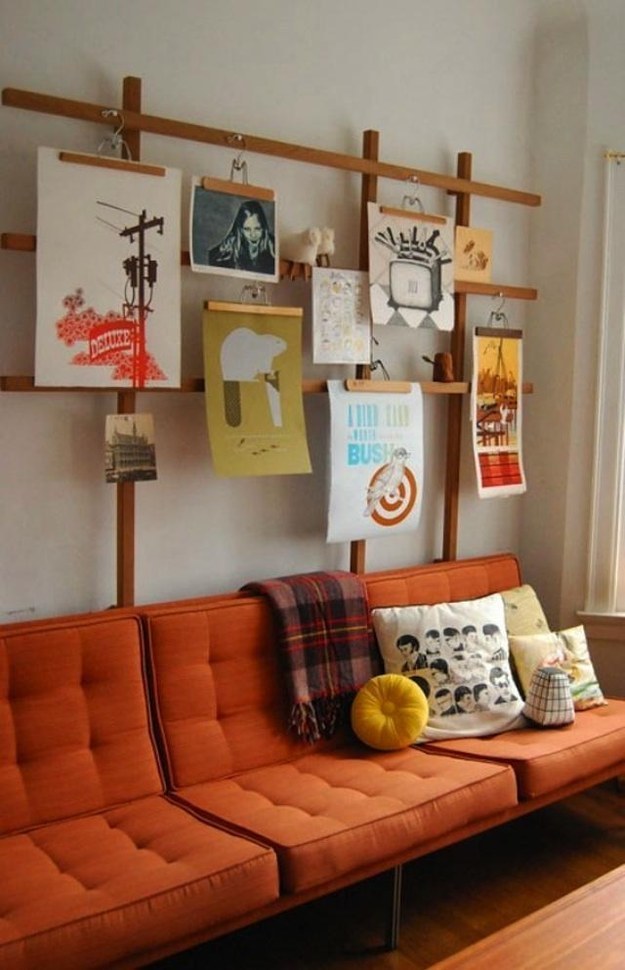 6.
Keep things interesting with hinged storage frames.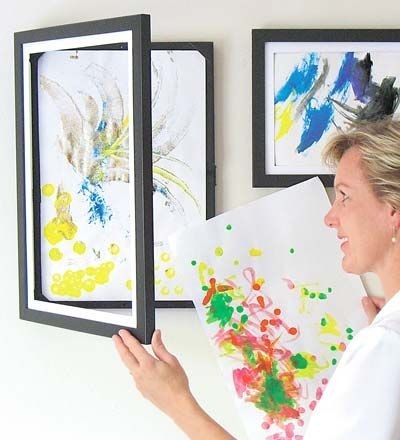 7.
Or, for an even simpler version, let them curate their own gallery of masterpieces.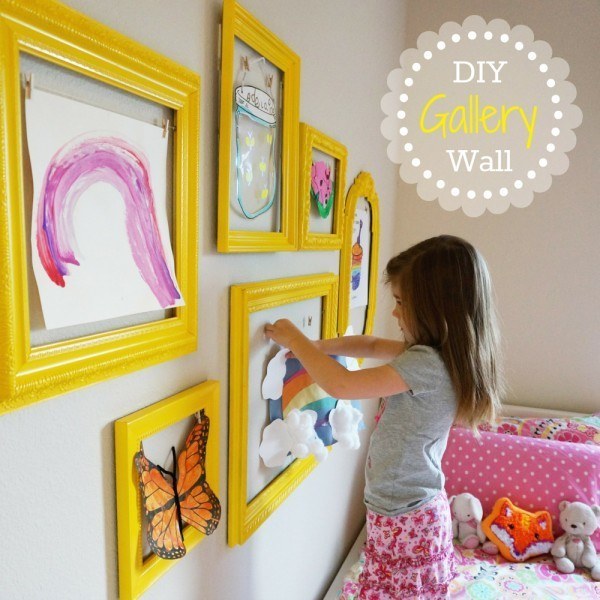 8.
Turn their masterpieces in to tea towels or guest napkins.
9.
Have them reprinted on metal or wood.

10.
Print a favorite drawing on a t-shirt.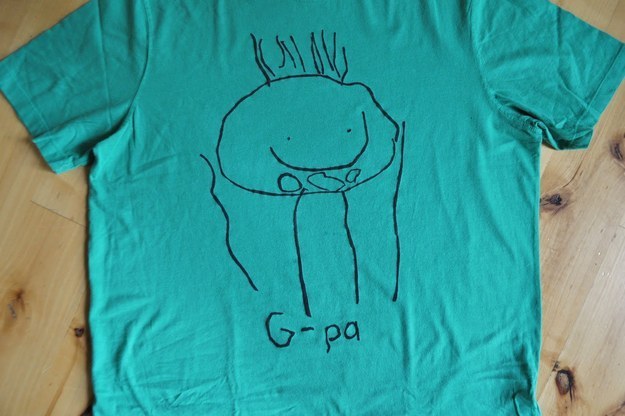 11.
Use picture wire to display a bunch at once.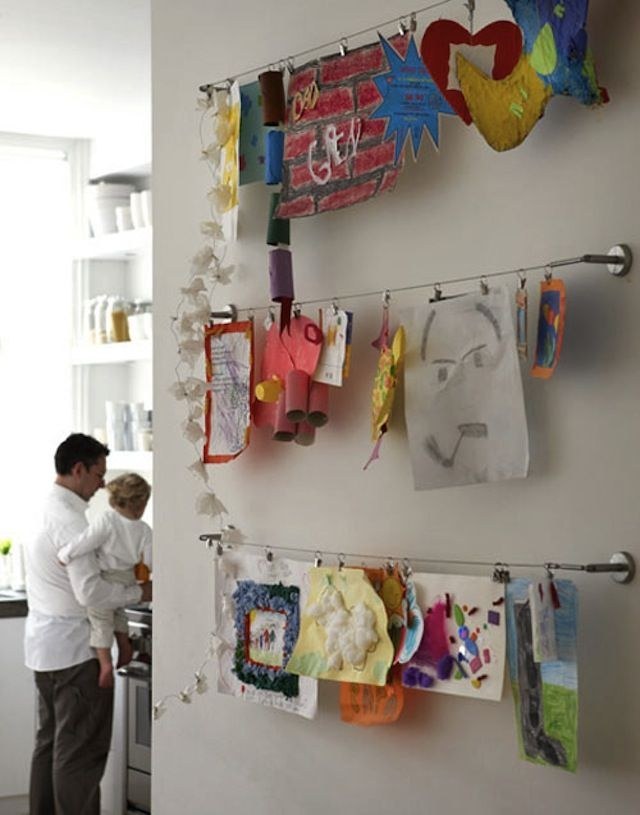 12.
Scan and resize it for framing.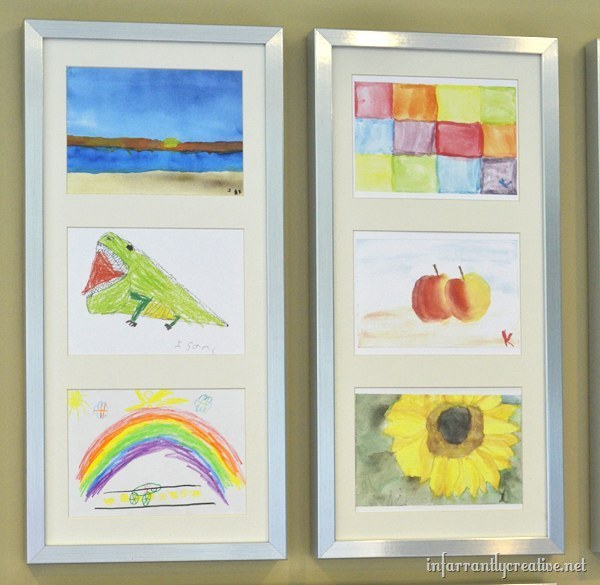 13.
Or, you could mod podge small or resized artwork onto wood using this DIY photo block method.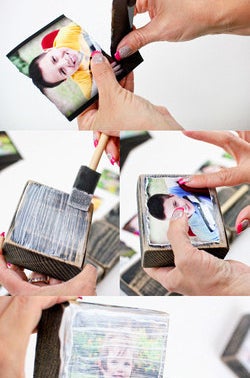 15.
Create a retrospective for each year.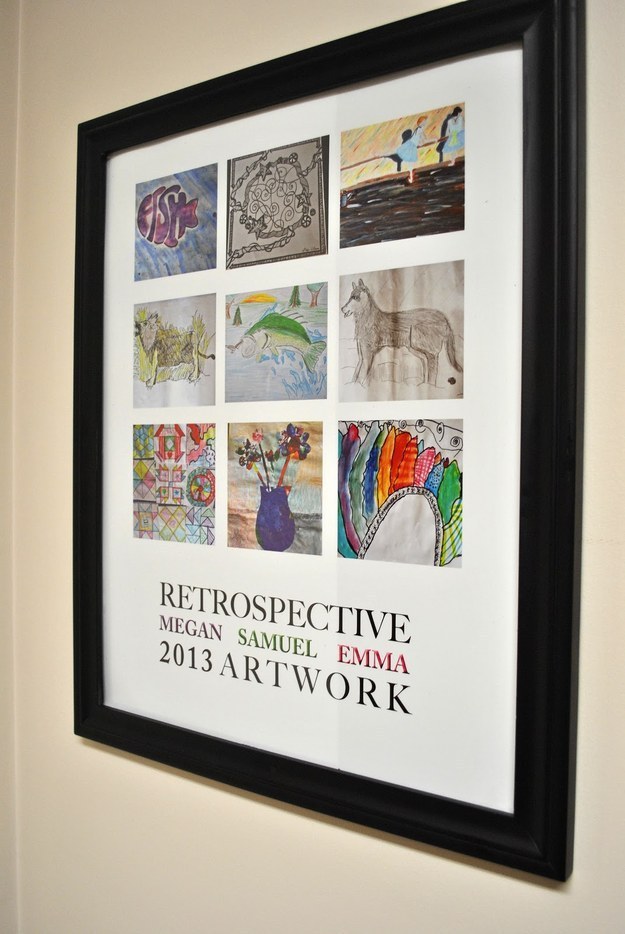 16.
Need gift ideas for loved ones? Look no further than your kiddo's art portfolio.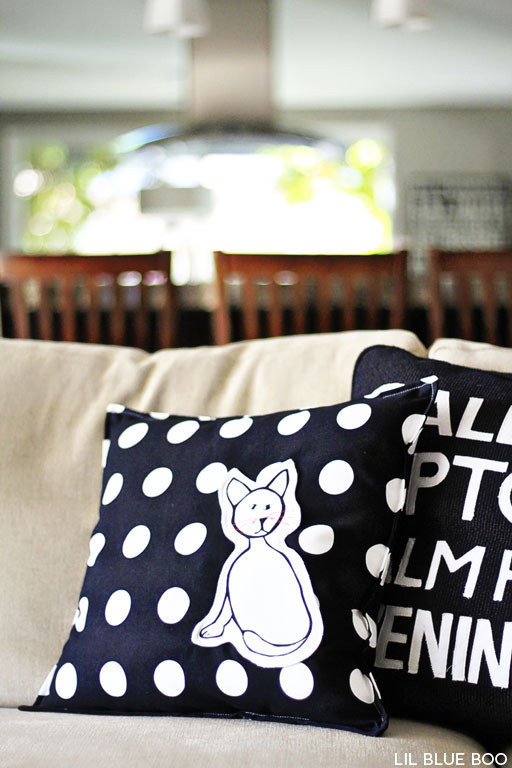 17.
Turn their doodles into decor.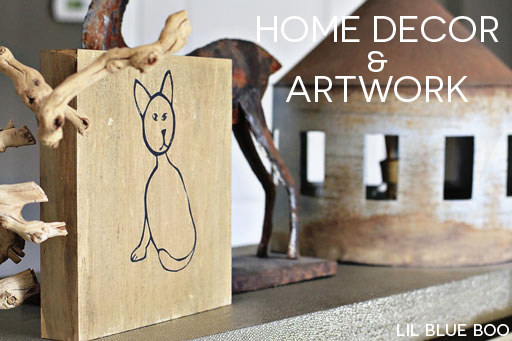 18.
Have their creations 3D printed.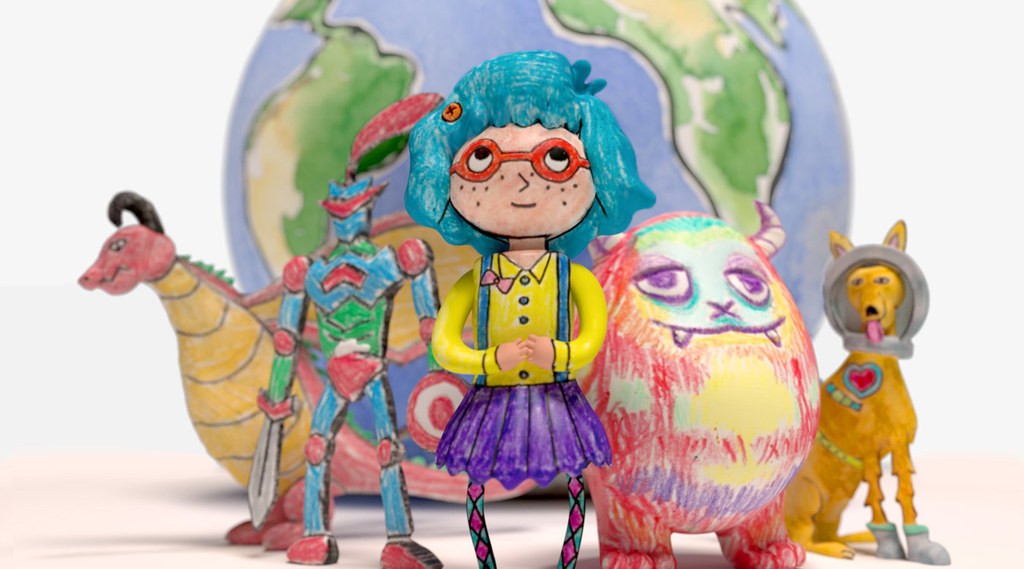 19.
Create a photobook using images of their artwork.