It's been four years since Corey Feldman's book Coreyography came out, detailing the sexual abuse both he and the late Corey Haim faced during their days as two of Hollywood's most famous child stars.
The allegations made by both Haim and Feldman have been well documented, with Feldman ultimately blaming sexual abuse for Haim's drug addiction and untimely death.
Speaking to Nightline in 2011, Feldman said: "There is one person to blame in the death of Corey Haim, and that person happens to be a Hollywood mogul — and that person needs to be exposed but unfortunately I can't be the one to do it."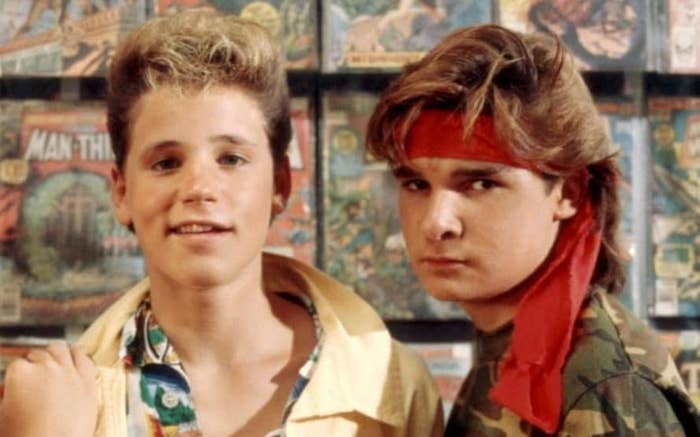 He elaborated on his choice not to name names in a 2016 interview with the Hollywood Reporter:
I'm not able to name names. People...turn to me and they say, "Why don't you be a man and stand up and name names and stop hiding and being a coward?" I have to deal with that, which is not pleasant, especially given the fact that I would love to name names...But unfortunately California conveniently enough has a statute of limitations that prevents that from happening. Because if I were to go and mention anybody's name I would be the one that would be in legal problems and I'm the one that would be sued.
But with the recent news surrounding disgraced producer Harvey Weinstein, Feldman is again being asked to name his abusers. On Thursday, he took to Twitter to address the issue: