Shiloh And Zahara Jolie-Pitt Are Just Freaking Magical And You Should Look At These Photos Of Them With Their Mom
#FamilyGoals
I don't know if it's just me, but there is something about seeing Angelina with her kids that really warms my heart.
So when two of Angie's oldest kids Shiloh and Zahara accompanied their mom to the premiere of The Breadwinner – an animated film Jolie produced – they were of course amazing to behold.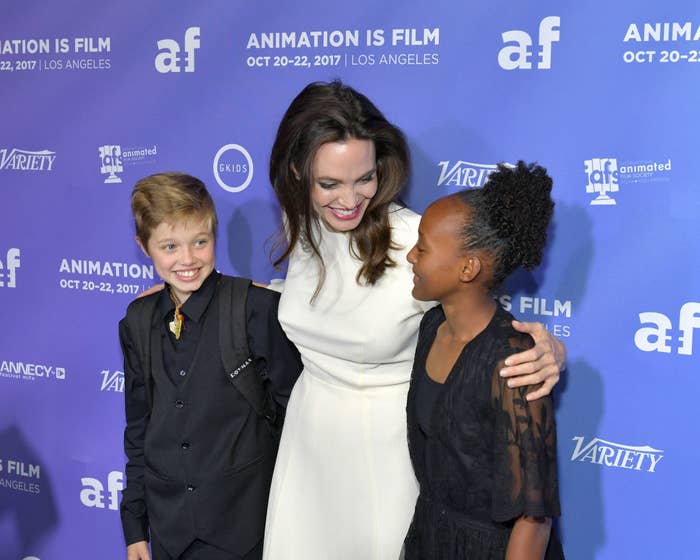 Look at that slay.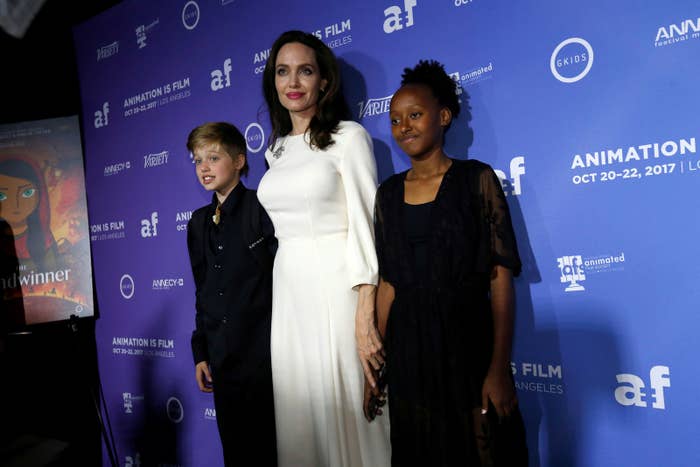 Angie did not let go of her kids' hands for the entire stroll down the red carpet.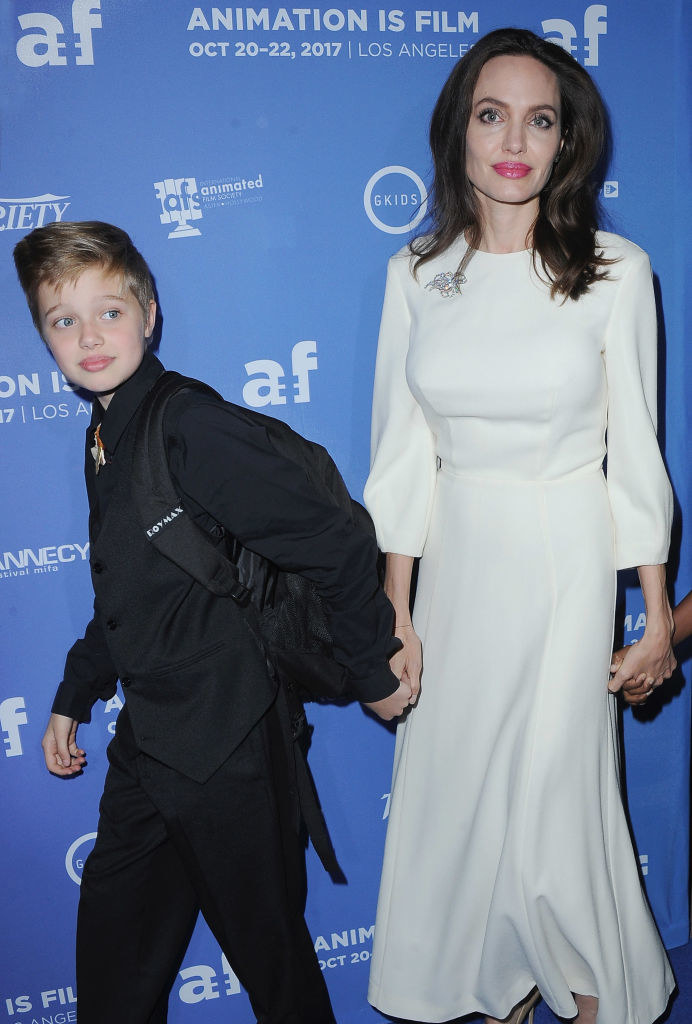 Then, as if things couldn't get any more #famgoals, the trio welcomed the film's star, Saara Chaudry, into their fold.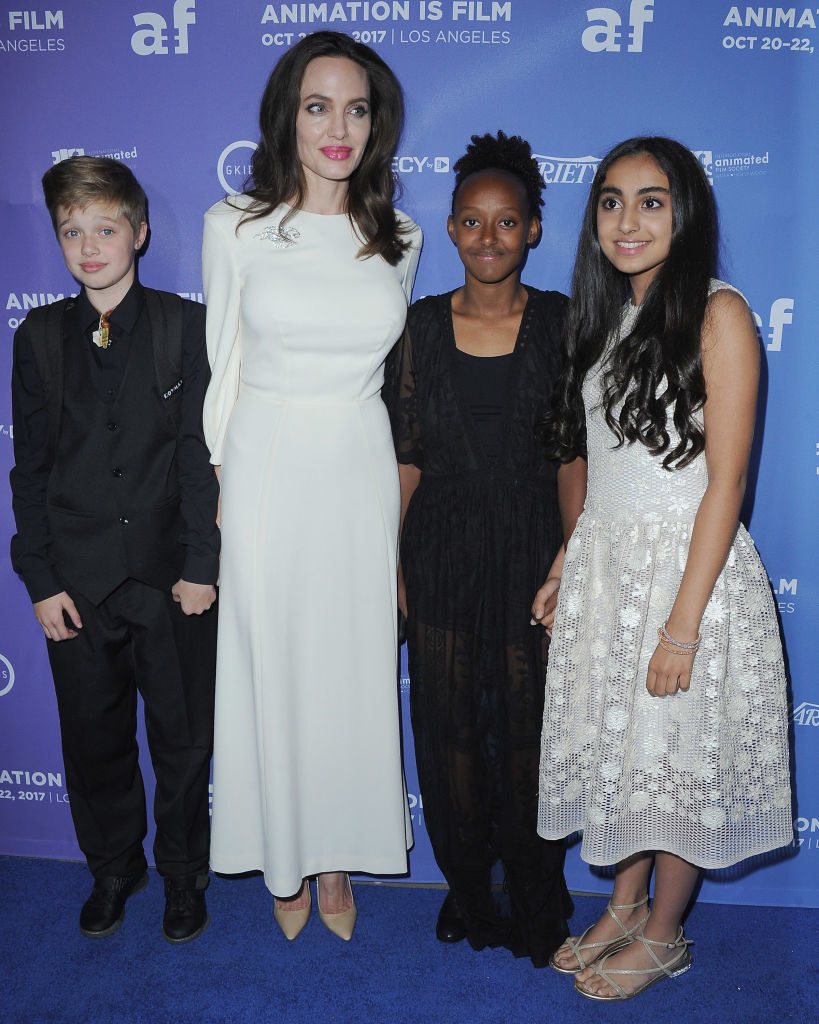 Looks like Chaudry stuck with the Jolie/Jolie-Pitt fam throughout the film's screening, too:
MOM STARE ALERT.