17 Ways Pinky And The Brain Tried To Take Over The World
Brain: Pinky, are you pondering what I'm pondering? Pinky: I think so, Brain, but where are we going to find rubber pants our size?
1.
By disrupting a United Nations peace summit.
2.
Creating a fake news report about a fake war.
3.
Scamming a Russian Czar.
4.
Replacing the Declaration of Independence with a "Declaration of Obedience."
5.
Creating a pretend island in order to extort foreign aid from the United States.
6.
Becoming real-estate magnates.
8.
Turning the Lincoln Memorial into a robot.
9.
Talking world leaders into just giving them control.
10.
Posing as Santa's elves.
11.
Concocting their own perfume.
12.
Attempting to control the weather.
14.
Starring in a reality show.
15.
Joining a megalomaniacs support group.
16.
Just repeatedly returning to Russia, again, and again, and again.
17.
Running for President of the United States.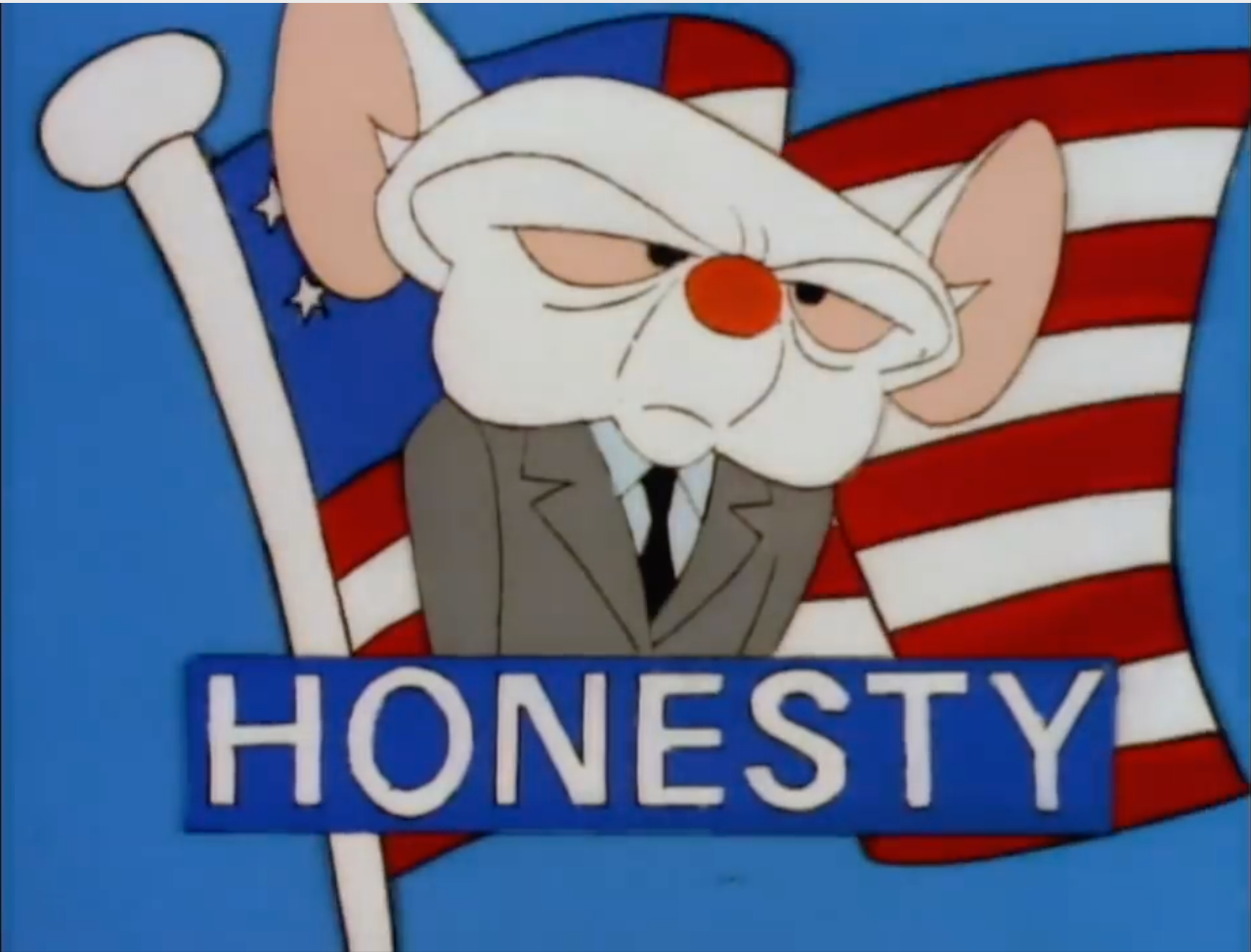 They're Pinky and the Brain (Brain Brain Brain...)