Last week, Yolanda Hadid celebrated her new healthy lifestyle by posting this body positive selfie on Instagram.
Yolanda shared her experience with plastic surgery and cosmetic procedures, and how it ultimately affected her health.
Living in a body free of breast implants, fillers, botox, extensions and all the bullshit I thought I needed in order to keep up with what society conditioned me to believe what a sexy woman should look like, until the toxicity of it all almost killed me.
Fans showered the 55-year-old former model and TV personality with words of encouragement. Like this IG user, who wished Yolanda "good health and happiness."

And this one, who encouraged Yolanda to live her best life.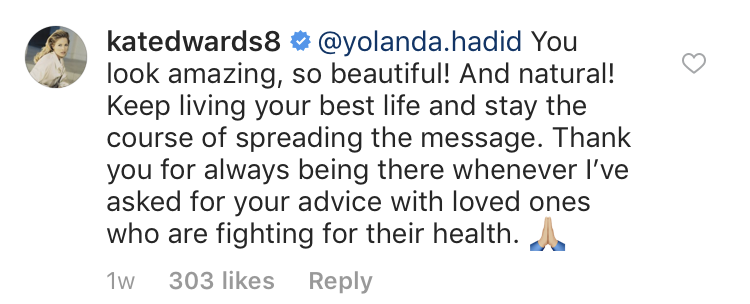 But one fan was curious how Yolanda felt about her daughters, specifically Bella Hadid, allegedly using fillers in their bodies.

Well, Bella and Gigi's mom was quick to come to their defense, shooting down any rumors of them putting foreign toxins in their bodies.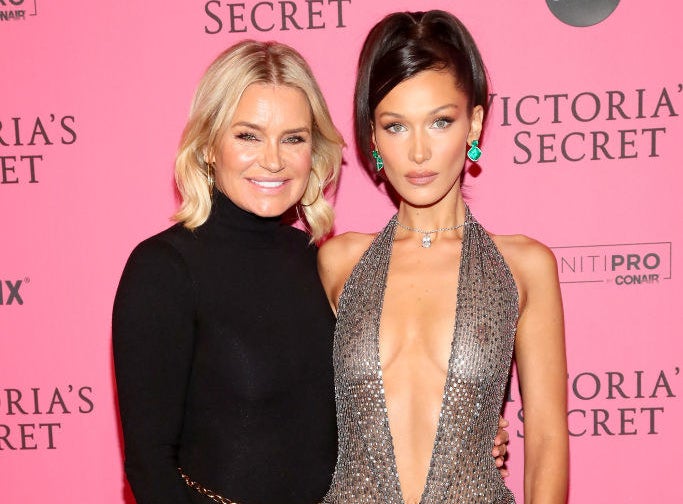 Here's what she had to say:

And this wouldn't be the first time the Hadids spoke out about those pesky plastic and cosmetic surgery rumors. Bella responded to them during a 2018 interview with InStyle:
People think I got all this surgery or did this or that. And you know what? We can do a scan of my face, darling. I'm scared of putting fillers into my lips. I wouldn't want to mess up my face.

I turn my phone off and remember that the people around me are the only ones whose opinions I care about… I've learned that people are going to hate you and that there's nothing you can do about it except be yourself and love yourself. But I feel people's energy very intensely. Often I think, 'I just want to meet you and tell you I'm not a bad person. You don't have to be mean to me.
They said what they said and let's leave it at that!