When it comes to having imaginary Hollywood BFFs, Tracee Ellis Ross is definitely one of mine.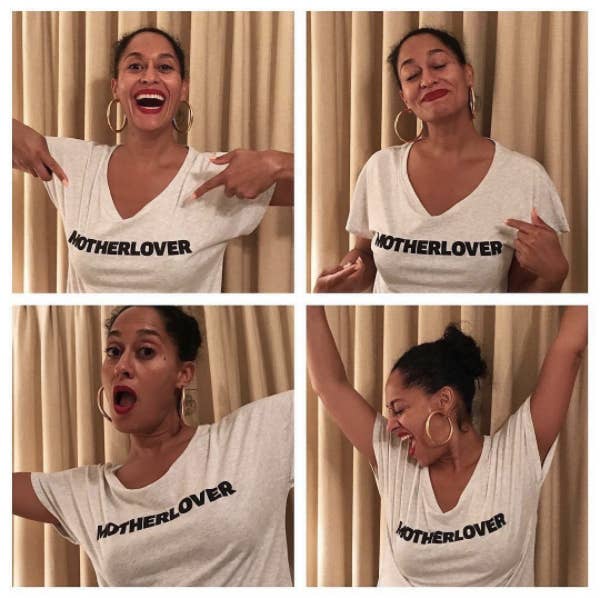 I mean, she is the daughter of legendary singer Diana Ross, so cool had to run in her veins, right?
But, Tracee is also admired for being unapologetically herself, which includes a hilarious sense of humor and being honest, even when it hurts.
Oh, and one more thing: SHE CAN SLAY COLORS LIKE IT'S NOBODY'S BUSINESS!
Don't get it twisted, the woman can rock a mean neutral too, but let's focus on colors for today.
Here's a few times the Black-ish star made me say "YASSS" to colors:
1.
That time she was honored at the Women in Film Awards, looking like a cotton candy goddess: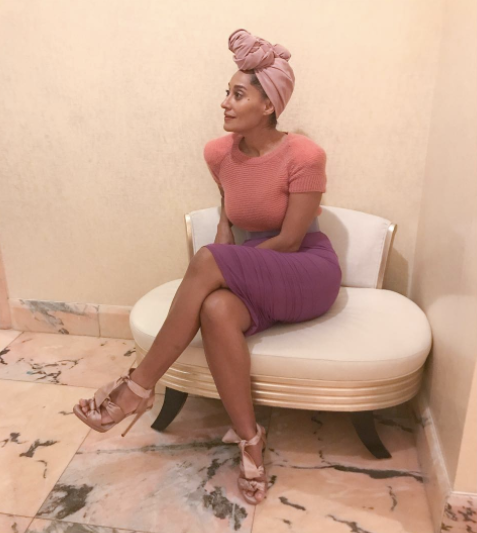 2.
Or when Variety recognized her as a 2017 Emmy Comedy Contender and made me fall in love with coral all over again:
3.
And who could forget the bold statement Tracee made at this year's amFAR Gala:
4.
Then she made this political statement while remaining powerful in pink: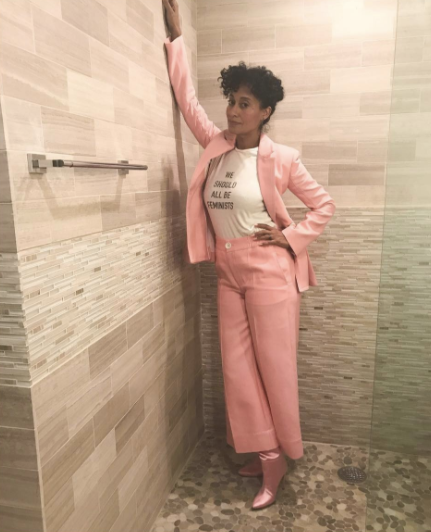 5.
And satisfied our pink taste buds a little more with this number: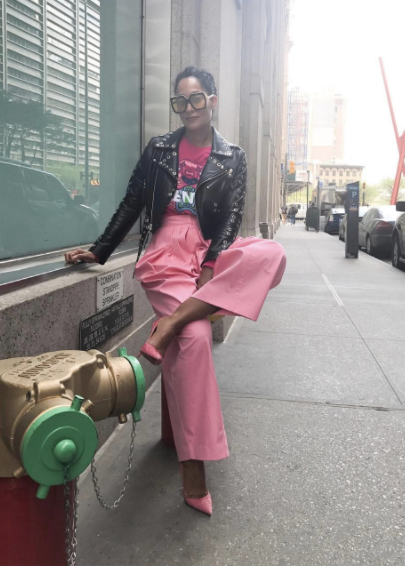 6.
Tracee served color-block realness with this dress: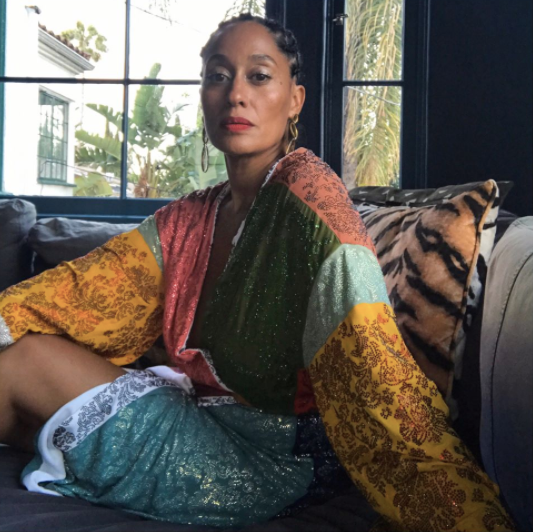 7.
And then there was the time she caused monochrome mayhem rocking peach from head-to-toe: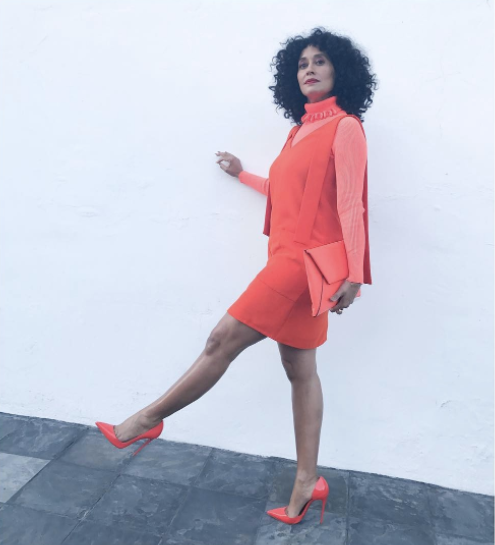 8.
And then when she decided to leave the typical black athleisure wear for the amateurs and spice things up: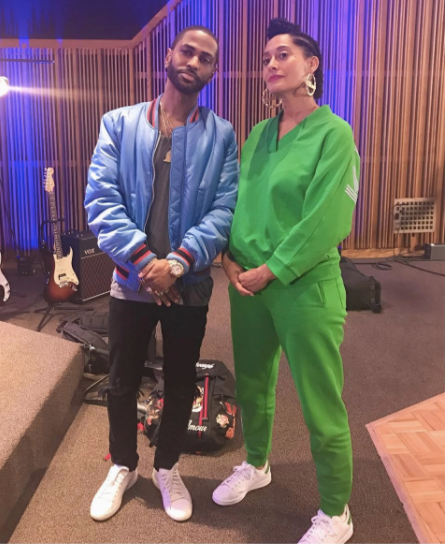 9.
Remember when she was feeling a little blue?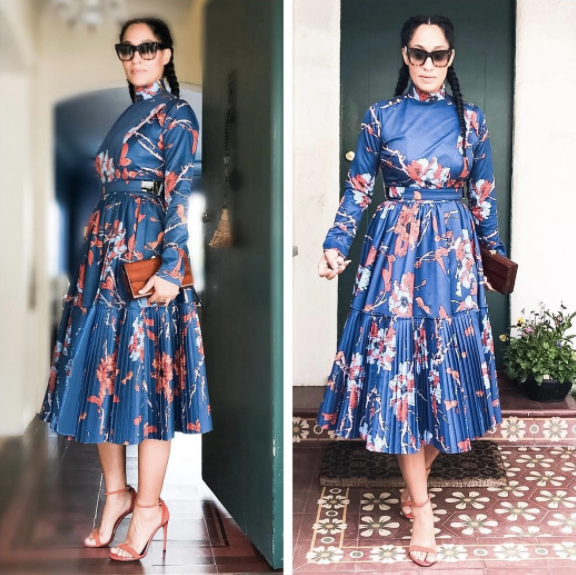 10.
Or when she was anything but mellow in yellow spending quality time with family:
11.
And then there was the time I was nearly blinded by beauty: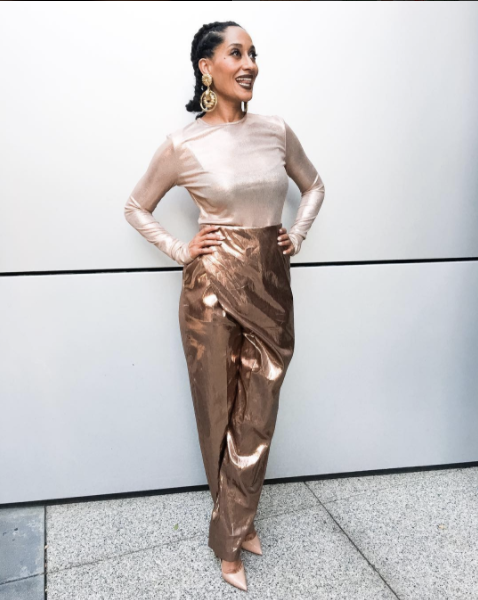 12.
Let's not forget when Tracee left a taste of lime on everyone's mouths and minds: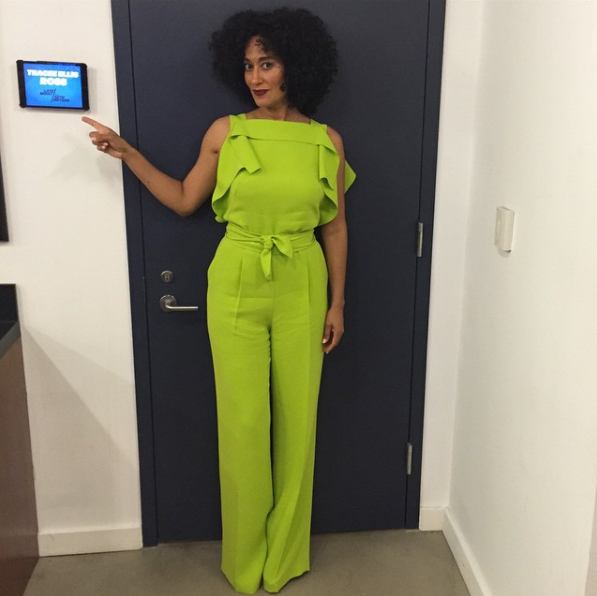 13.
And lastly, when she discovered what was over the rainbow: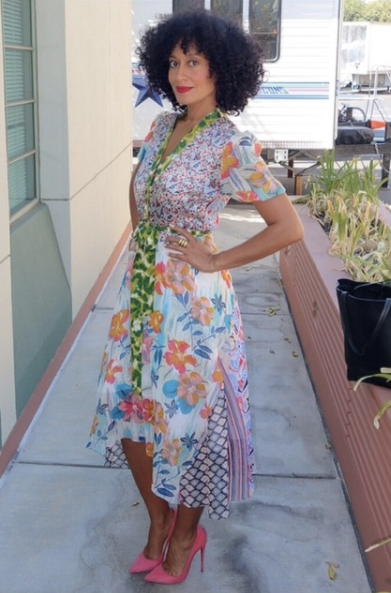 So, if you're worried about reinventing your summer wardrobe, take a style tip from Tracee and add some color.