...but on the Golden Globes red carpet, Tony spiced things up by introducing the world to his salt-and-pepper beard.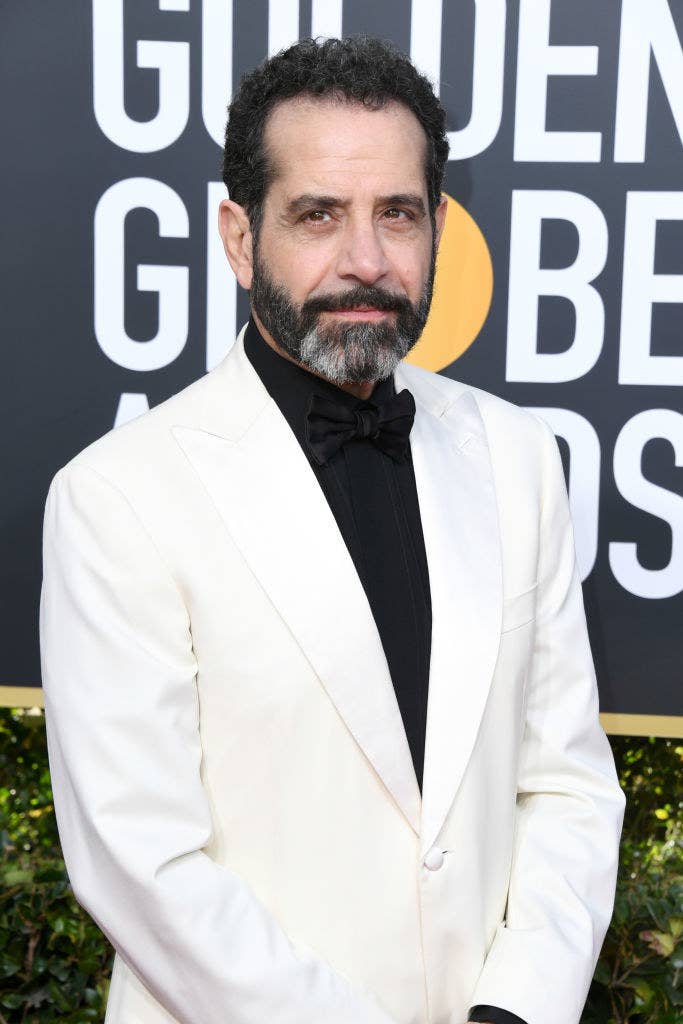 His salt-and pepper-beard was the perfect combo to match his white-and-black ensemble.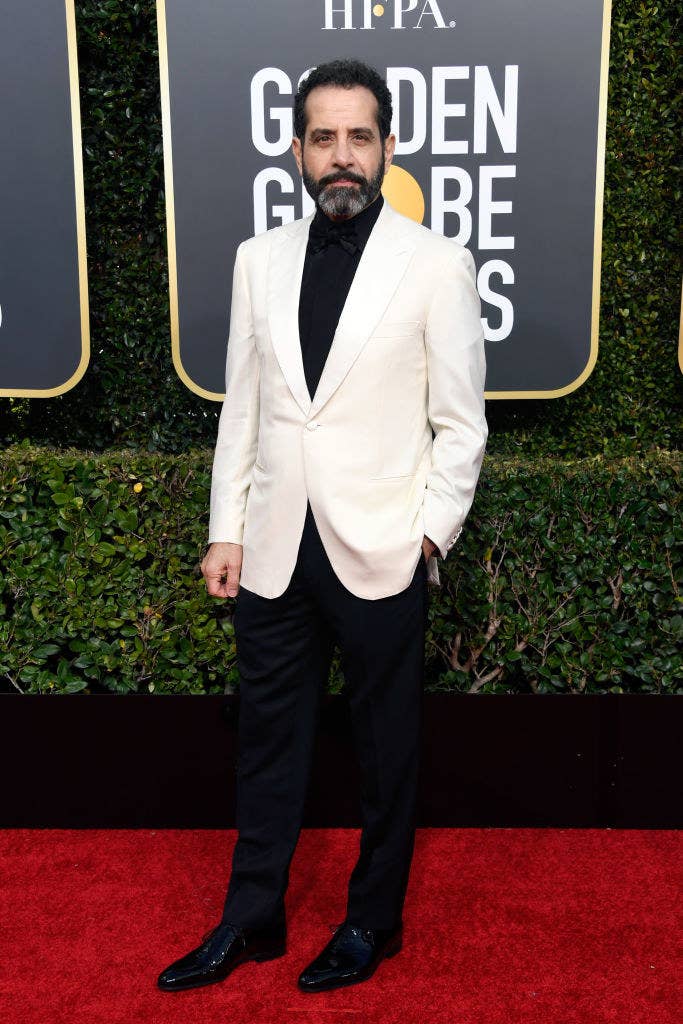 LOOK AT HIM!!!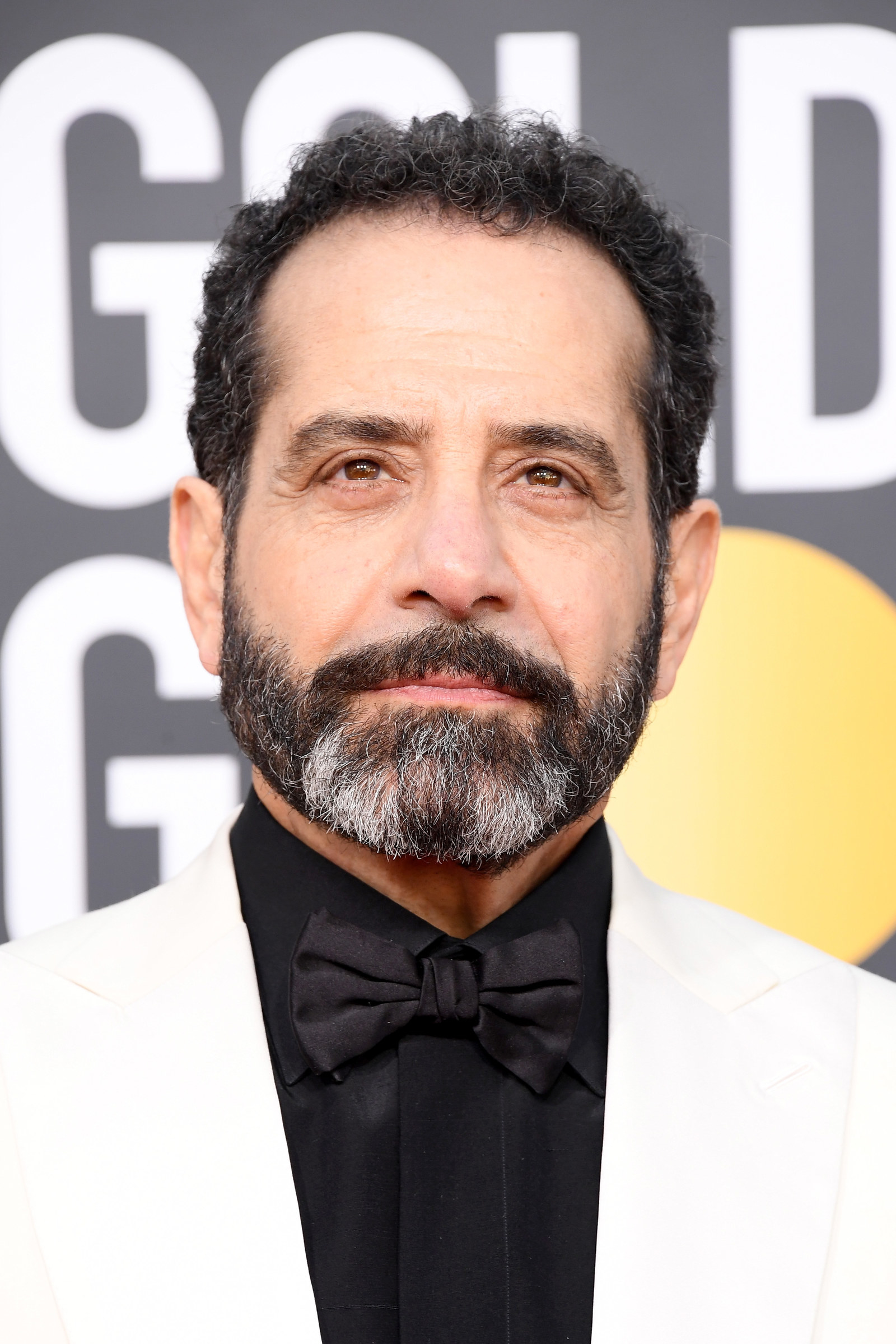 I was not ready for Tony to serve Snazzy Zaddy on the carpet, but here we are.
And honestly, neither were these people:

Here's looking at you, kid.